Image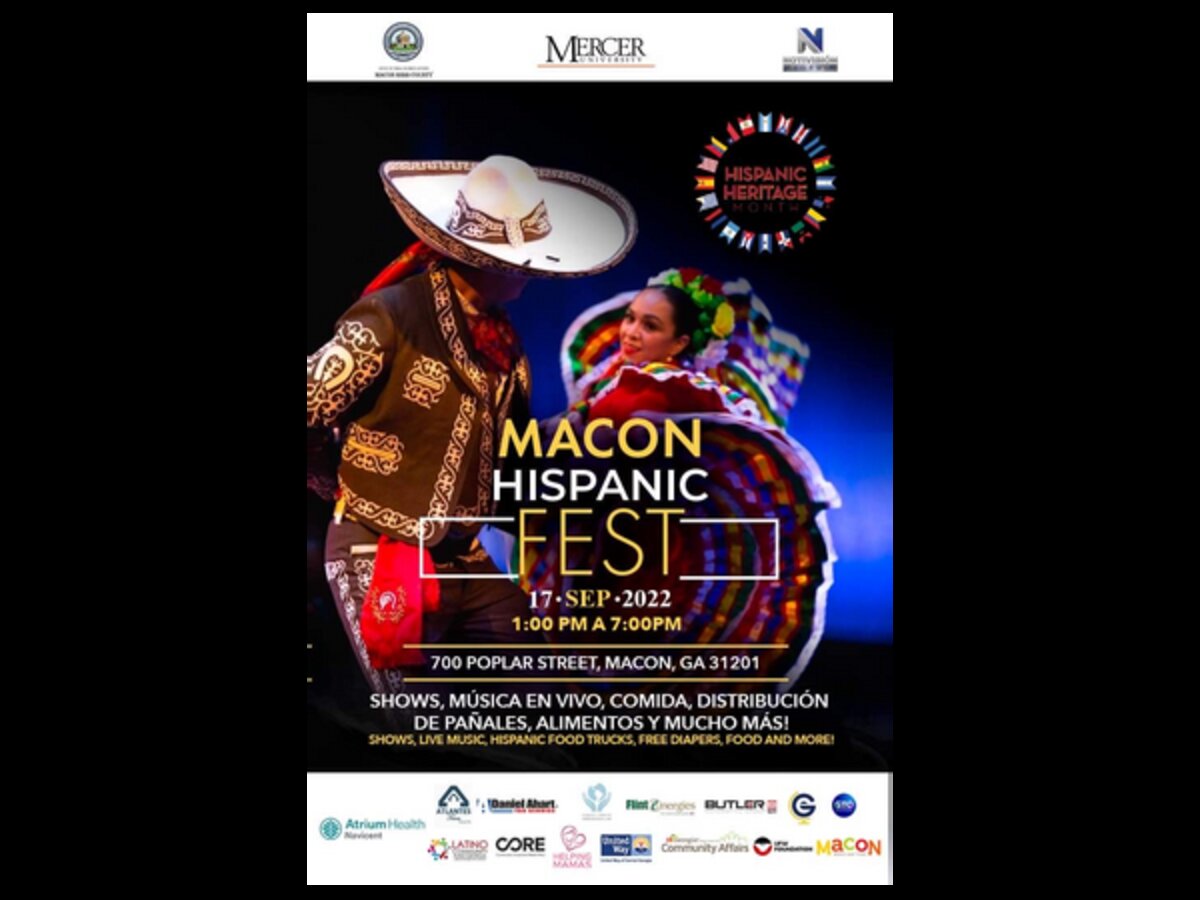 National Hispanic Heritage Month is observed from from September 15 to October 15 each year. This year there will be a festival in downtown Macon to celebrate. 
Attendees can expect to find "family friendly activities, live music, food trucks, games, giveaways, [and] vendors and a "kid zone" from 1:00 until 7:00 p.m. and a musical act at 2:30 p.m. from the Familia Madrigal (from Disney's "Encanto") with a meet and greet afterwards. 
Consulates of Guatemala, Dominican Republic, and Honduras are expected to attend as well. 
Additionally, there will be a food distribution for families in need and Helping Mamas will distribute free diapers. 
This is a free event and all are welcome to attend. No alcohol is allowed at this event.
The festival event is presented by Macon-Bibb's Office of Small Business Affairs (OSBA), Notivision Georgia, and Mercer University.
[Graphic courtesy of Mercer University]
City Hall
700 Poplar Street
Macon, GA
United States