Find my Joy Tour with John Berry
Image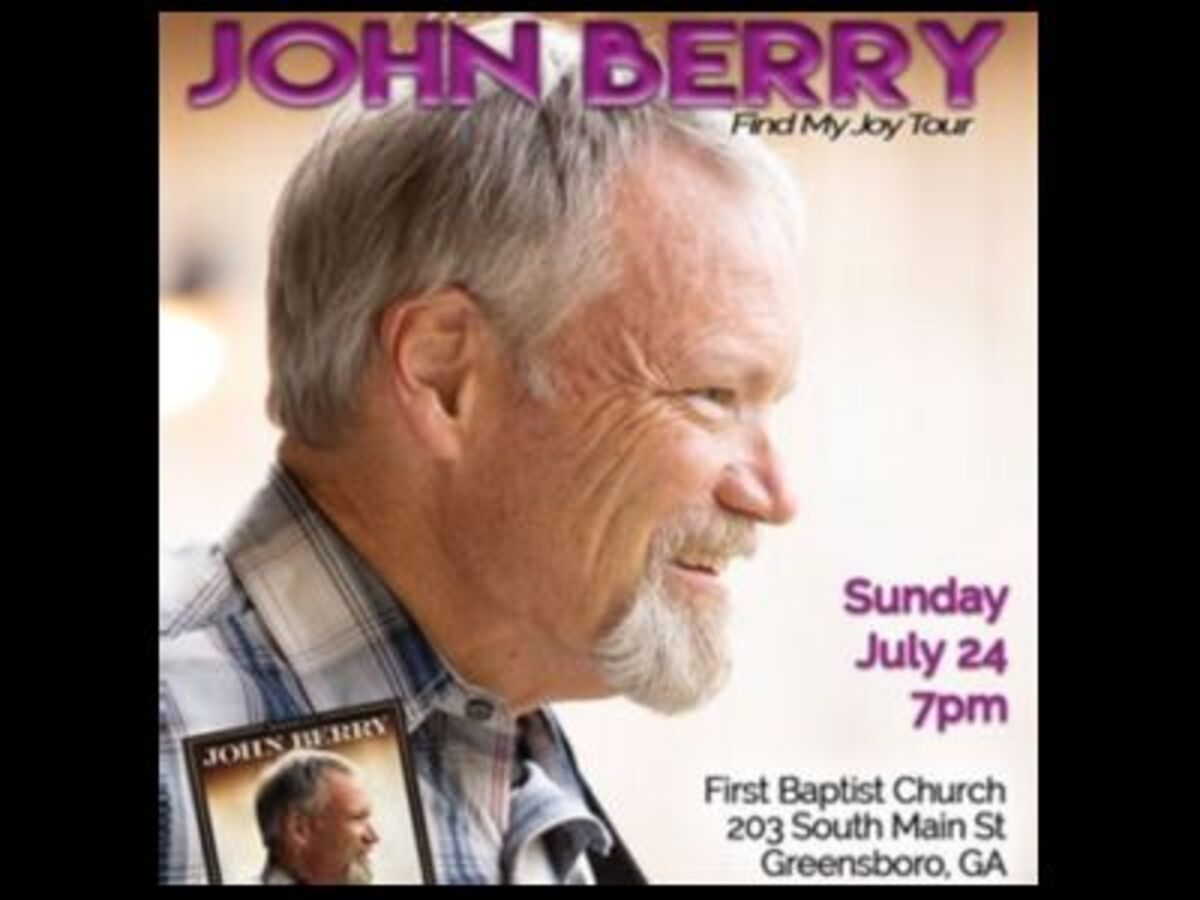 Join Grammy award winning musician John Berry and hear inspiration performances of worship music as he performs in Middle Georgia at First Baptist Church in Greensboro on Saturday, July 24th. 
John Berry will be singing songs from his newly released project " Find My Joy" at this concert. Berry is currently touring churches all around the country. 
If you want a preview of the the the kind of show to expect, check out John Berry as he sings "Your Love Amazes Me" at the Grand Ole Opry.
General admission tickets cost $26.08 online or $35 in cash or check at the door.
First Baptist Church
203 S. Main Street
Greensboro, GA 30642
United States