The Folk Blues Art Show at Grant's Lounge (9/22 - 9/23)
Image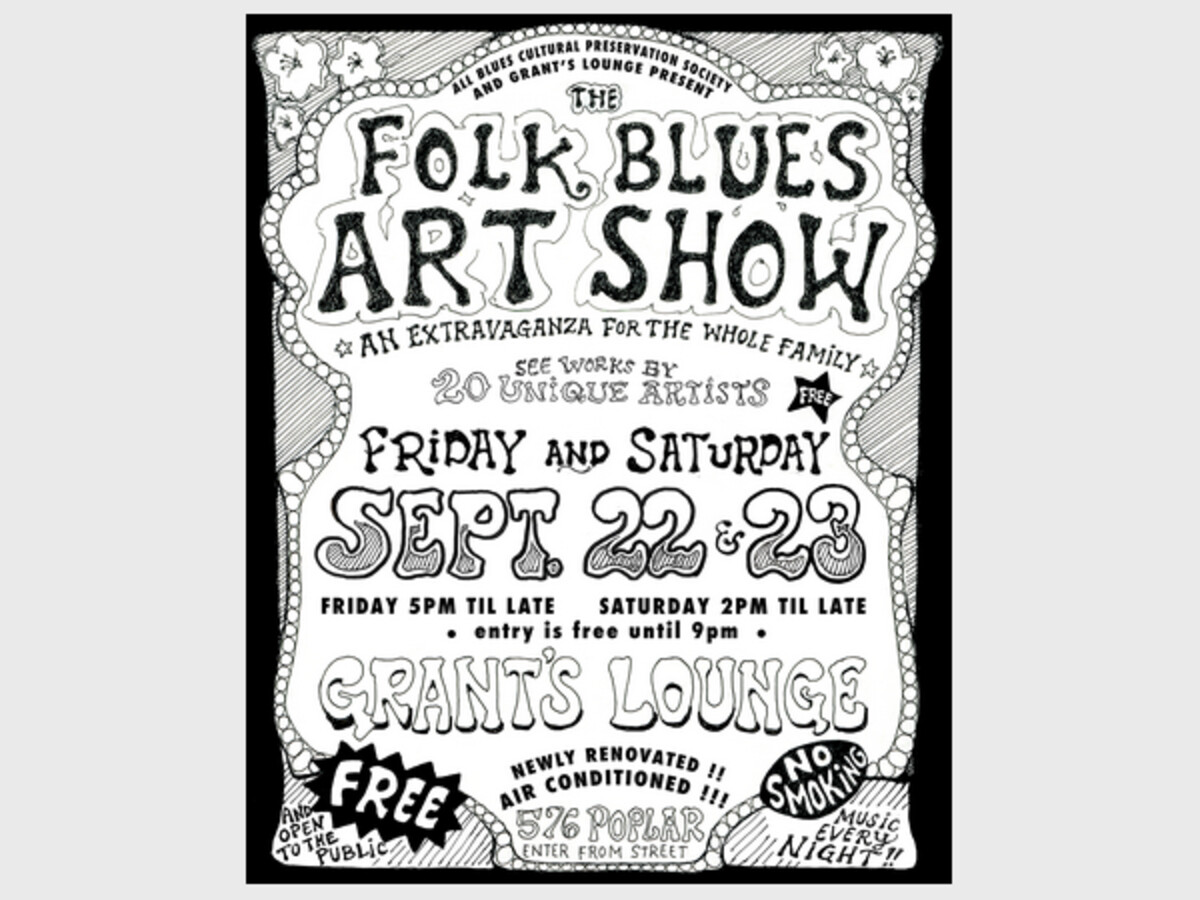 On Friday, September 22nd and Saturday, September 23rd the All Blues Cultural Preservation Society and Grant's Lounge will present the Folk Blues Art Show will take place in the newly renovated Grant's Lounge.
Twenty artists, including Rhonda "Sunshine" Miller and John Mollica, will showcase their unique artwork at this free, family-friendly art exhibit. 
Afterwards, stay for the live music that starts at 10:30 p.m. each night.
Grant's Lounge
576 Poplar Street
Macon, GA
United States