Fourth Annual Black Excellence Awards at The Grand Opera House
Image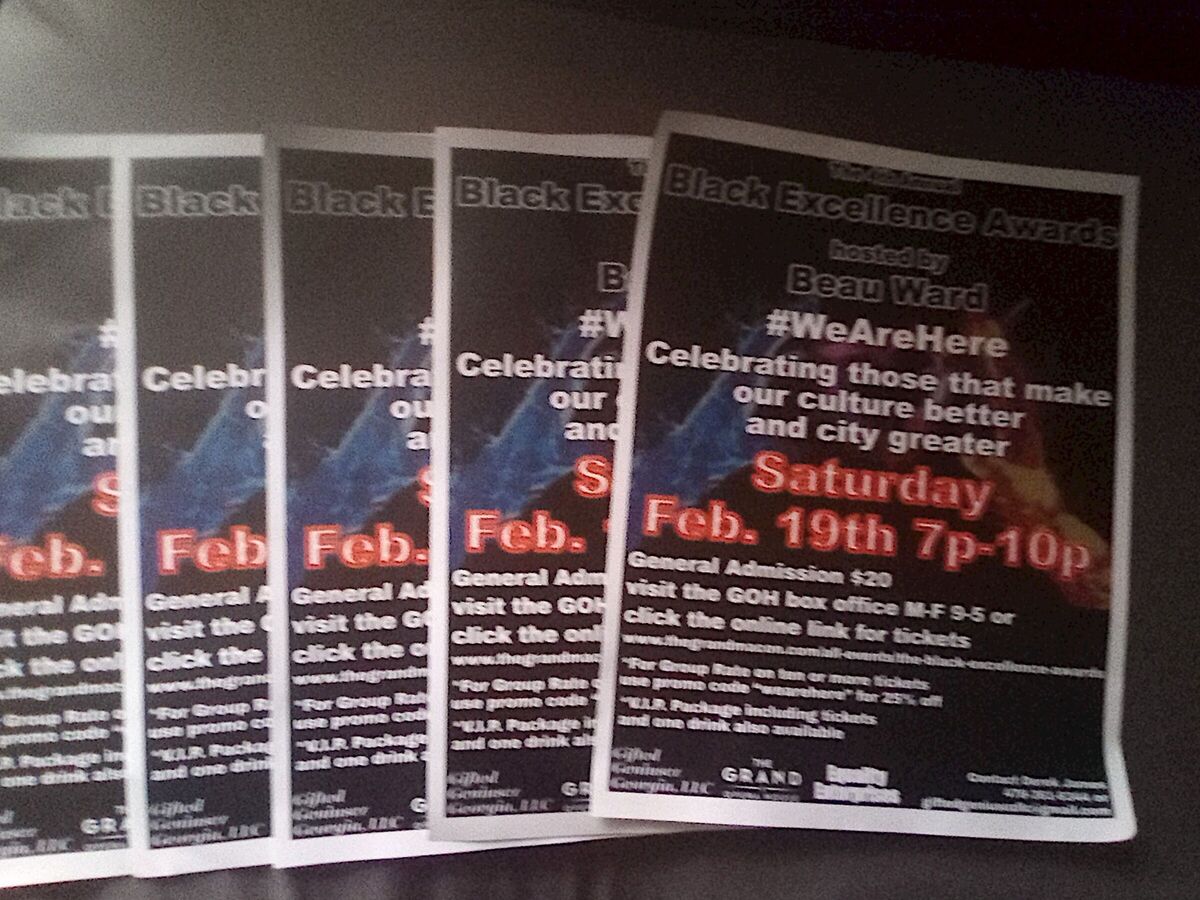 The Black Excellence Awards is back for its fourth year in 2022. This awards ceremony will celebrate those who made positive contributions to culture and Macon. The catchphrase for the ceremony this year is "We Are Here".
The year's event will be hosted by the talented poet Beau Ward and the ceremony will include many other talented community leaders and activists.
Past recipients of these awards include D.A. Anita Reynolds Howard, Habersham Records, Homeland Village, Leon Jones, Elizabeth McCane, Marshall Talley, Coach Mann, and many others who made a difference in the community.
The bar and lobby of the Grand will open at 6 p.m. with the doors opening at 6:30 p.m. There will also be an afterparty starting at 9 p.m.
Tickets for this prestigious event cost $20 and can be purchased on The Grand's website or at the box office. If you are bringing a group of people there is a group rate of 25% off if you use the promo code "wearehere". 
There are also VIP Box Seats Packages available for $250 which includes space for up to 6 people in The Grand's classy box seats. The package includes one drink ticket for each guest as well. This package can be purchased by calling The Grand's box office at (478) 301-5470 or emailing The Grand.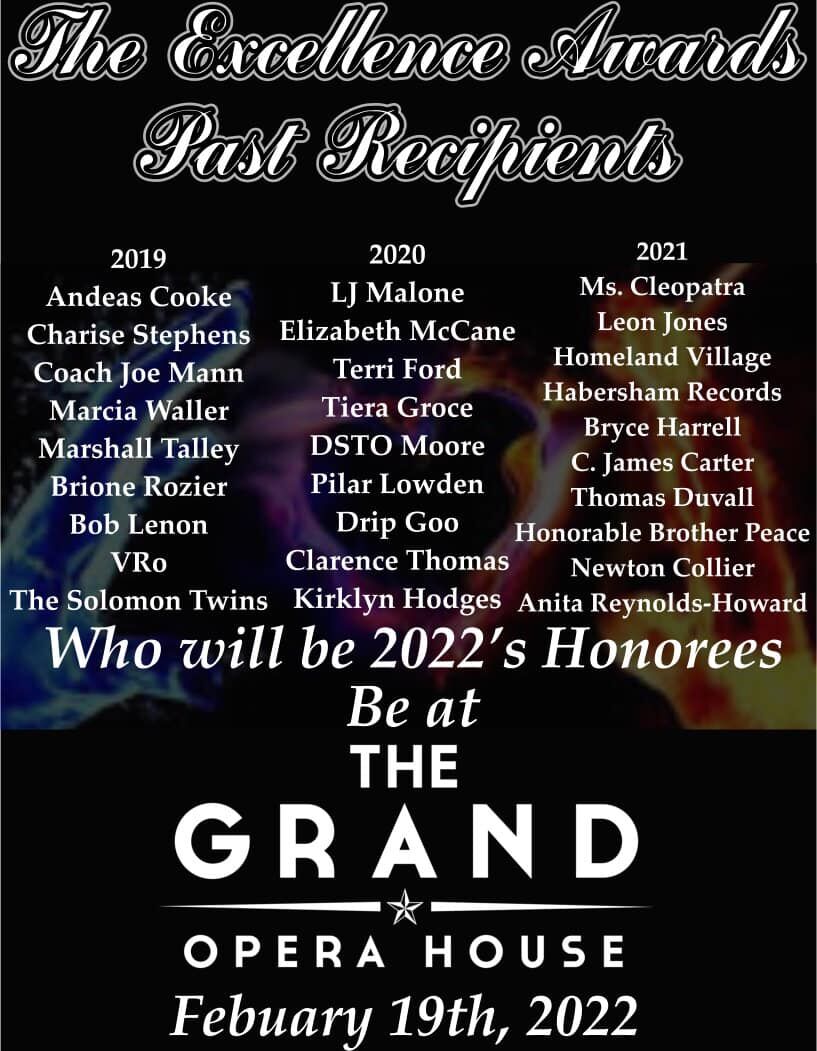 The Grand Opera House
651 Mulberry Street
Macon, GA
United States