Fun and Interesting Events in Middle Georgia this Week (10/3 - 10/9)
Image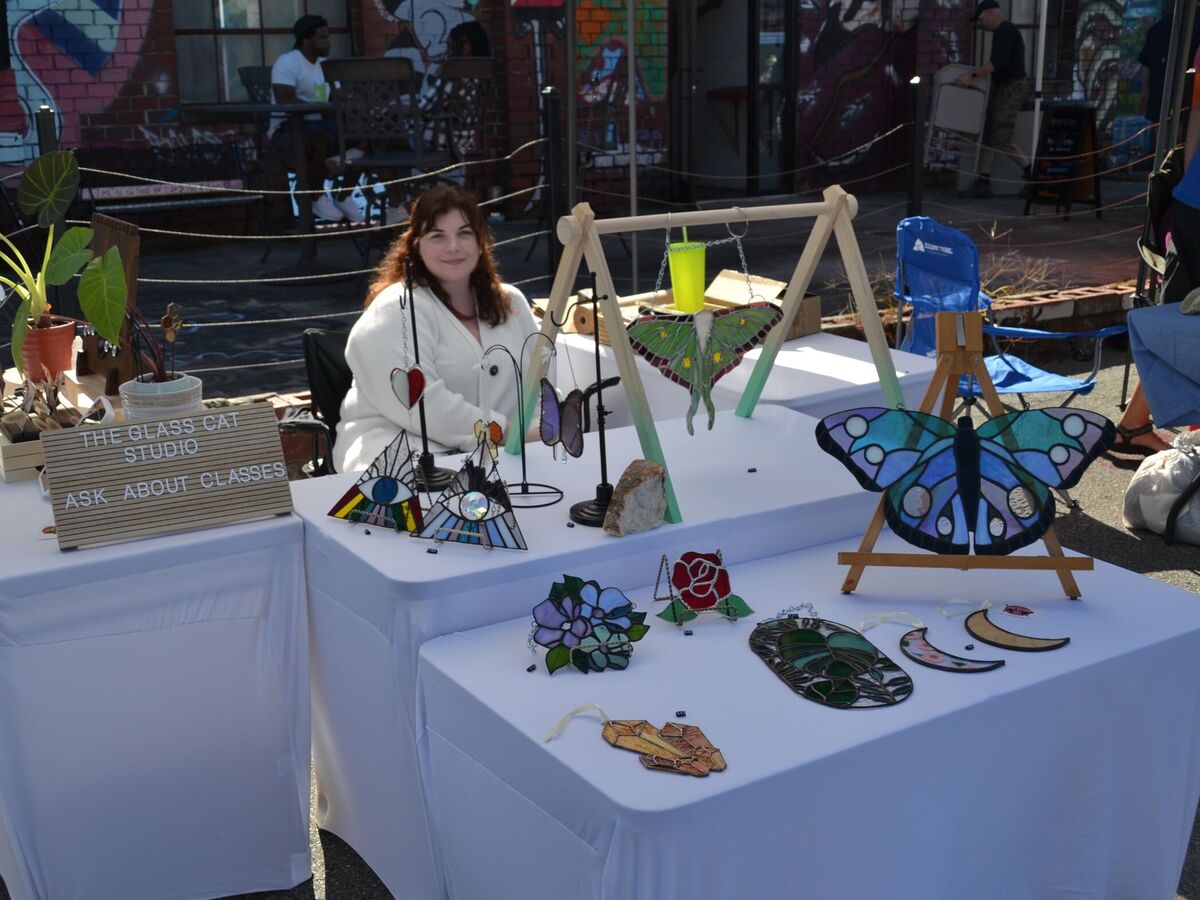 Last week the Macon Pride Festival brought many people out to downtown Macon on Saturday. This week there are many fun events taking place throughout Middle Georgia including a chance to receive a blessing of your family pet, get lost in a corn maze, or watch people dressed up as scary witches float down the Ocmulgee.
---
Monday, October 3rd
Modern Calligraphy and Pumpkin Lettering at Hotel Forty Five (7 - 8:30 p.m.)
Sip & Script hosts this class at one of Macon's newest hotels, Hotel Forty Five. Attendees will receive an "introduction to modern calligraphy", a "fall-themed lettering" lesson, and a beginner's calligraphy set. Tickets for this event cost $75 and can be purchased online. Hotel Forty Five is located at 401 Cotton Avenue in Macon.
Tuesday, October 4th
Drive or Walk Up Blessing of the Animals at St. Francis Episcopal Church (6:30 p.m.)
Bring your family pets for a blessing at this unique event Tuesday evening. St. Francis Episcopal Church in Macon will be celebrating Francis of Assisi, their patron saint and the patron saint of animals. St. Francis Episcopal Church is located at 432 Forest Hill Road in Macon.
Wednesday, October 5th
Corn Maze Play Days at Lane Southern Orchards (12 - 6 p.m.)
Every Wednesday through Sunday through October 30th this year Lane Souther Orchards' 6 acre corn maze will be open. There will also be "old fashioned hayride(s)" and a roadside market with fresh produce, pumpkins, and more. Corn Maze ticket prices are $7 for children 4 to 11 years old and $5 for children 12 and older. Hay ride ticket prices are $3 for children 4 to 12 years old and $5 children 12 and older. Children under 3 receive free entry to both the corn maze and hay ride. Lane Southern Orchards is located at 50 Lane Road in Fort Valley.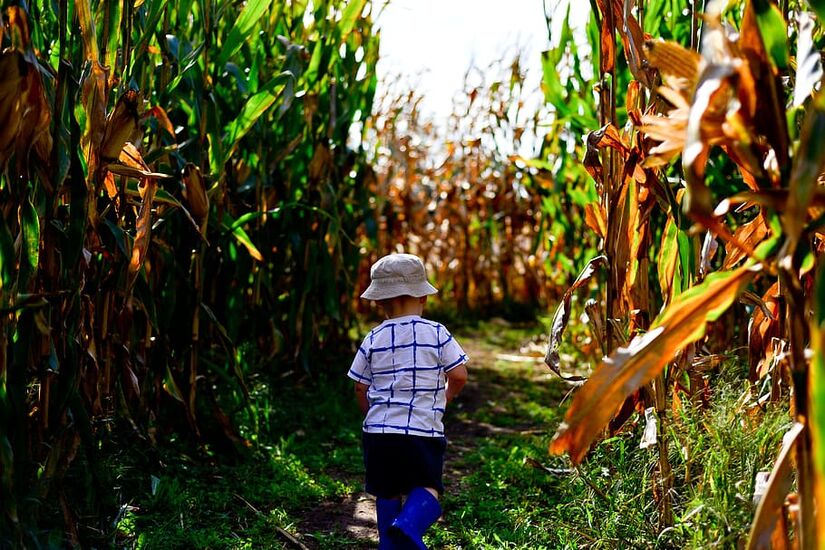 ---
---
Thursday, October 6th
The Black Jacket Symphony Presents Van Halen's '1984' at the Grand Opera House (7 - 10 p.m.)
The Black Jacket Symphony is a group of diverse musicians who perform complete albums along with a light show and video clips. This performance will be of Van Halen's '1984' album which was the last studio album until 2012 to feature singer David Lee Roth. Tickets cost $30 to $35 and can be purchased on the Grand's website. Doors open at 7 p.m. and the show begins at 8 p.m. The Grand Opera House is located at 651 Mulberry Street in Macon.
Georgia National Fair in Perry (3 p.m.)
The Georgia National Fair comes back to Perry for its 33rd season starting on Thursday. General admission tickets are $10 for a Sneak-A-Peek discount to mark the occasion and a live musical performance by the band Foghat is free with admission. There will be 11 concerts taking place during the Georgia National Fair this year. Two-day admission costs $25, advance gate admission costs $14, and a season pass is $95 and they can all be purchased online. At the gate, tickets for those 11 years old to 60 years old cost $15 and tickets are $10 for those over 60 years old. Children 10 years and younger receive free entry with an adult ticket holder. After Thursday the Georgia National Fair will be open from 10 a.m. until 9 p.m. The Georgia National Fair takes place at the Perry National Fairgrounds located at 401 Larry Walker Parkway in Perry.
Friday, October 7th
Fall Film Series Screening "Hocus Pocus" in Perry (7 p.m.)
The City of Perry Government and Dream A Little Wish Entertainment presents this free movie experience for the whole family on Friday night. This 1993 Disney comedy features Bette Midler, Sarah Jessica Parker, and Kathy Najimy as witches seeking immortality at the same time the children of Salem, Massachusetts are trying to have a fun and safe Halloween celebration. Free popcorn will be served during the screening and other food and drink options will be available on site. The Fall Film Series takes place at the Perry Events Center located at 1121 Macon Road in Perry.
October First Friday in Downtown Macon (5:30 p.m.)
The First Friday of the month brings multiple fun and free events to downtown Macon every month of the year. This Friday the Bohemian Den will have its Grand Opening celebration with a ribbon cutting at 4 p.m. and live music from Chocolate Thunder and Slick Jimmy Down Under from 6 until 8 p.m. as well as the opening of a new art exhibit. Several other art exhibits will have their opening nights on Friday including an exhibit titled Brushstrokes of Light at the Macon Arts Alliance and an exhibit titled Barnyards and Bones at The 567 Center for Renewal. The 830 High gallery will have a closing reception for its resident artists from 5:30 until 7:30 p.m. As always there will be live music at multiple venues across downtown Macon including at The Hummingbird, Grant's Lounge, My Piano Bar, and JBA.
Saturday, October 8th
Fall Native Plant Sale at Wesleyan Market (9 a.m.)
The Georgia Native Plant Society and the Fringed Campion Chapter of the Georgia Native Plant Society hosts this event at the Wesleyan Market on Saturday. In addition to native plants being sold other vendors at this event will be selling fresh and local produce, cheeses, cakes, and more. Wesleyan Market takes place at 4760 Forsyth Road in Macon.
Paint the Park Pink at Central City Park (10 a.m. - 2 p.m.)
This event presented by Atrium Health Navicent Breast Care Center is to help raise awareness about breast cancer prevention. There will be food trucks, vendors, activities, and giveaways. Central City Park is located at 115 Willie Smoky Glover Drive in Macon.
Ford Concert Series at the Mercer University Football Stadium (4 p.m.)
Musicians Joe Lasher and Kaitlyn Baker open for Rodney Atkins at this Ford Concert Series pre-game show before the start of the Mercer Bears vs. Western Carolina University Catamounts football game. Tickets for the concert and game start at $8.75 and can be purchased on Mercer University's website. Mercer University's Football Stadium is located at 1501 Mercer University Drive in Macon.
Sunday, October 9th
2022 Macon Witches Float (2 p.m.)
This unique event takes place at Amerson River Park and helps raise funds for Macon Periods Easier. Participants will wear witch costumes as they float down the Ocmulgee River. Registration to take part in the float on the day of the event is $35 for adults and $10 for kids. Attendees who bring a feminine product donation will be entered to win a prize from Ocmulgee Outdoor Expeditions worth over $100. Amerson River Park is located at 2551 Pierce Drive North in Macon.
Free Art Day at stARTup Studios (2:30 p.m.)
stARTup Studios hosts a free art day every Sunday afternoon. Choose a small canvas or a piece of wood, acrylic pain, and brushes and get creative making your own masterpiece. stARTup Studios also has plenty of beverages to drink, an art gallery with paintings, glass, and clay art works, and more. stARTup Studios is located at 1055 Riverside Drive in Macon.
---
---
Did we miss any special events? Let us know in the comments below the event you are excited about this week in Middle Georgia and thank you for reading Middle Georgia Times!
More News from Macon