Fun and Interesting Events in Middle Georgia this Week (10/31 - 11/6)
Image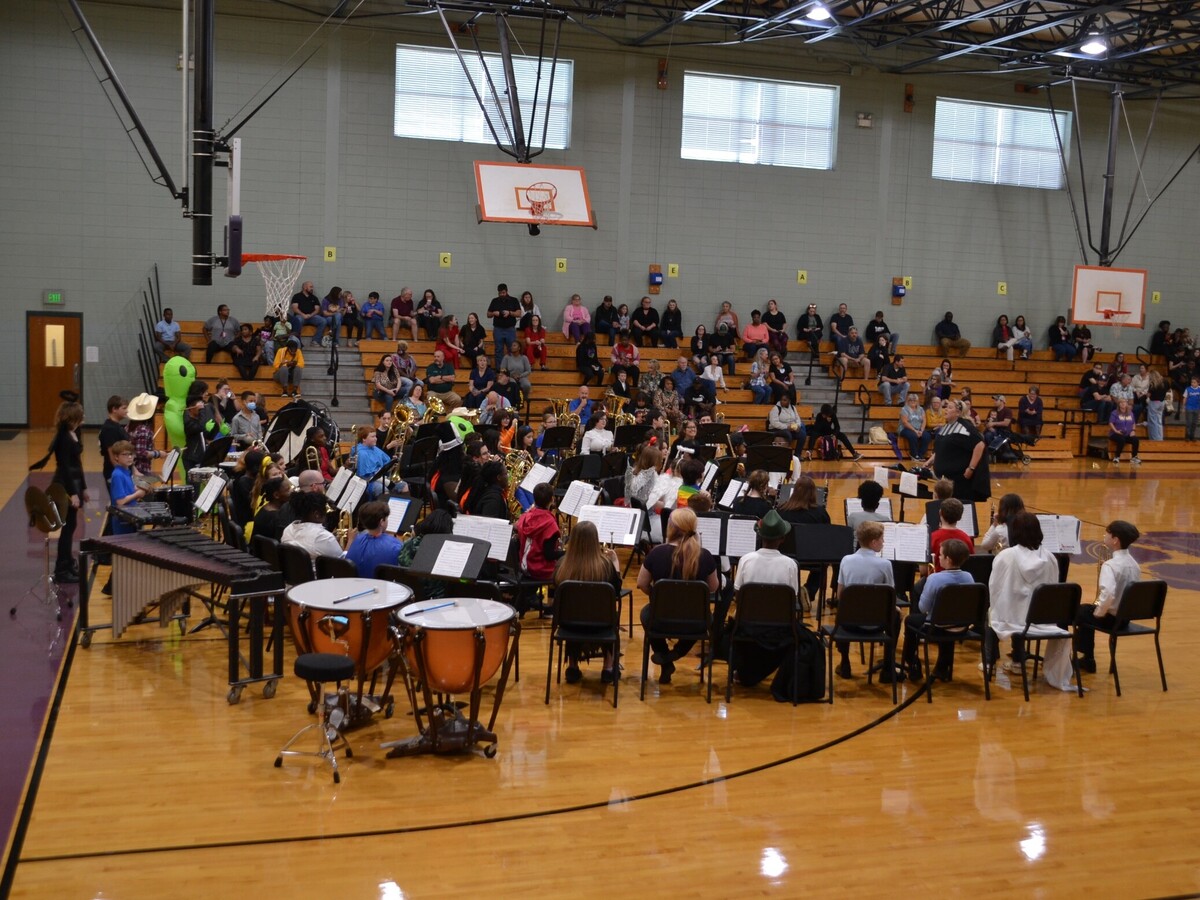 This week there are many opportunities for family-friendly fun and entertainment in Middle Georgia, including trick-or-treating on Monday, all kinds of live music, and a celebration of the beginning of November in Downtown Macon.
---
Monday, October 31st
Trick or Treat in Downtown Macon (4 - 7 p.m.)
Over thirty businesses in Downtown Macon will have treats to hand out and special events planned for trick-or-treaters on Monday night. Locations will participate including A Brooke Haven Lounge, Cashman's Pub, Comics Plus, Emerson at Plum, Fall Line Brewing Co., Georgia Sports Hall of Fame, NewTown Macon, and many more.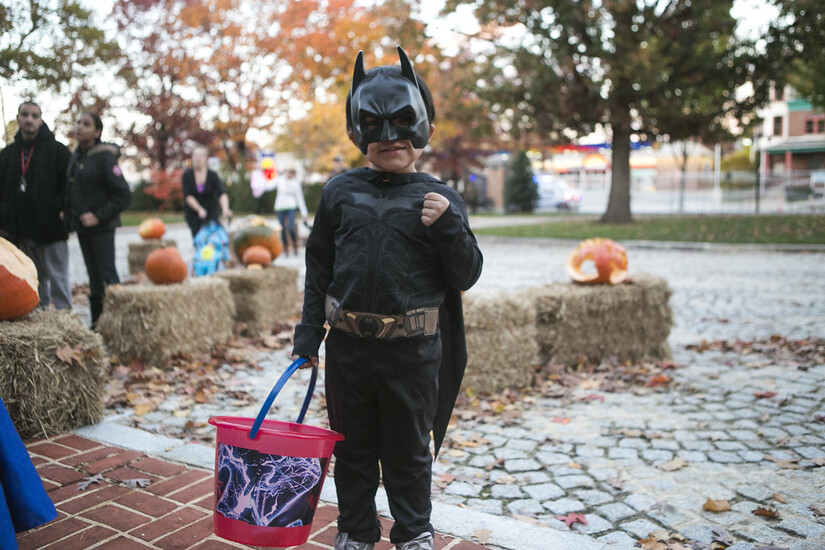 Tuesday, November 1st
Disney Princess - The Concert at Macon City Auditorium (6 p.m.)
This musical event on Tuesday night will be all about the many memorable iconic Disney Princesses. The voices of the original 'Belle' in Beauty in the Beast, 'Princess Jasmine', and many others will entertain young audiences and their parents alike. Ticket prices range from $26.50 to $66.50 and can be purchased on Ticketmaster.com. Doors will open at 5 and the show will begin at 6 p.m. The Macon City Auditorium is located at 415 First Street in Macon.
Wednesday, November 3rd
Clockwork Comedy Open Mic at stARTup Studios (8 - 10 p.m.)
Clockwork Comedy presents a comedy open mic on Wednesday night. This event gives budding comedians or those who need to work on their public speaking a chance to present a 5 minute comedy set in front of professional comedians. Participants will get instant feedback and a chance to work out their funny bones at the same time. stARTup Studios is located at 1055 Riverside Drive in Macon.
---
---
Thursday, November 4th
Fiddler on the Roof at the Grand Opera House (7:30 - 10 p.m.)
The Broadway hit Fiddler on the Roof tells a timely story of people in a "Russian-occupied Ukrainian land" struggling with survival while also dealing with the struggles of everyday life. Fiddler on the Roof will have two shows with the next taking place Friday evening. Ticket prices range from $55 to $90 and they can be purchased on the Grand's website. The Grand Opera House is located at 651 Mulberry Street in Macon.
Friday, November 4th
Christmas Made in the South at the Macon Centreplex (10 a.m.)
The 29th annual Christmas Made in the South is a three day event taking place over the weekend. There will be over "300 unique makers,…unique gourmet food," art, entertainment, and more. This event will have plenty of gifts to buy for the upcoming holidays. Tickets for adults are $9.00 and children 12 years old and younger receive free entry. One ticket allows entry for all three days. Under - Free. The Macon Centreplex is located at 200 Coliseum Drive in Macon.
November First Friday in Downtown Macon (5:30 p.m.)
First Friday is back this weekend in Macon. NewTown Macon will host a Family Fun Zone in Third Street park (5:30 - 7:30 p.m.) and admission to the Georgia Sports Hall of Fame will be free as well.
Art: Multiple art galleries will have gallery openings on Friday including: stARTup Studios "One Day I'll Get To Go Back In Time" by Faith Reagin (6 p.m.); Gallery West will host the opening of Paul Crommelin's gallery which will feature art made of stained glass (5 - 9 p.m.); The 567 Center will open an exhibit titled "Favorite Things: Artwork for $100 & under" (5 - 8 p.m.)
Music: Macon is known for live music and there will be plenty of that on Friday night as well. JBA will host Lord D'Andre and specials guests Quancino Ca$h, Bob Lennon, Macadocious, Gabriel Aurett, G Monet, African Americana, & DJ B3 (9 p.m.); Joshua Ray Walker who performs Americana music will be at Grant's Lounge (9 p.m.); The Dirty Sound Professors will be at The Hummingbird playing their original music along with Rock favorites (10 p.m.)
If you are in the mood for some laughs, Serenity Entertainment Lounge will be hosting a "First Friday Comedy Night" as well. There are many other special events taking place in Downtown Macon as well to celebrate the beginning of a new month.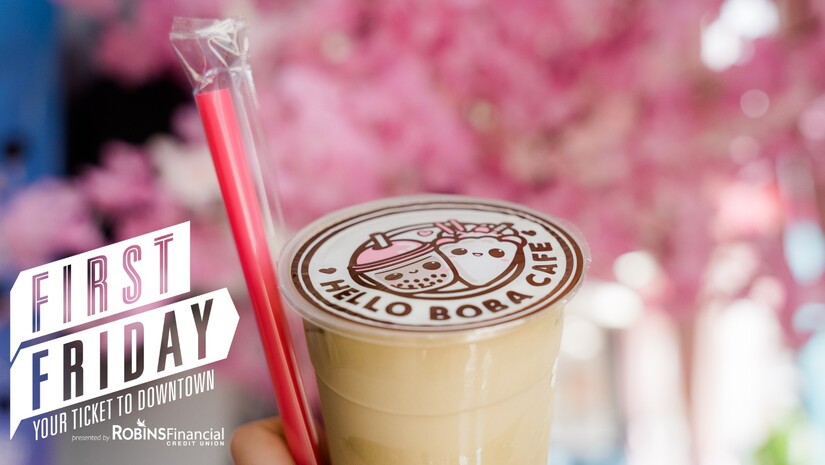 Outdoor Screening of Disney's "Cars" in Perry (5:30 p.m.)
The City of Perry hosts this free screening of the animated Disney hit "Cars" this Friday. Free popcorn will be served and there will be fun family activities as well. Attendees are allowed to bring in their own refreshments and coolers and are encouraged to bring chairs or blankets to get comfortable while they enjoy the movie. The Fall Film Series screening of "Cars" will take place at the Perry Events Center Lawn located at 1121 Macon Road in Macon.
First Friday Courtyard Party at Emerson At Plum (7 p.m. - 12 a.m.)
Emerson At Plum is an wedding and event venue located in Downtown Macon (formerly known as the Emerson Ballroom). This venue will have their first "monthly courtyard parties" this Friday. DJ Maui will perform on the turntable and Macon Drinks will be serving drinks. Admission is $10. Emerson at Plum is located at 543 Plum Street in Macon.
Saturday, November 5th
Solid Glass Pumpkin Workshop at stARTup Studios (3 - 5, 5:30 - 7:30 p.m.)
Making glass pumpkins on Saturday is an interesting way to celebrate the arrival of fall. Choose from different color mixes for the pumpkin's body and the stem. Making the pumpkin only takes about 20 minutes and they require 24 hours to cool down. This unique event will take place twice on Saturday. Tickets for this unique event cost $60 and it will take place twice on Saturday. stARTup Studios is located at 1055 Riverside Drive in Macon.
The Festival of Darkness with Magnolia Moon (7 - 11:59 p.m.)
This unique event on Saturday will include Firebreathers, Contortionists, a performance from the band Magnolia Moon, and more. A "Wheel of Death" will also be featured and a daredevil will have knives thrown at her as the wheel spins. Tickets to The Festival of Darkness cost $15 and can be purchased on Eventbrite.com. The Society Garden is located at 2389 Ingleside Drive in Macon.
Sunday, November 6th
Rooftop Yoga at Hotel 45 (9 - 10 a.m.)
This regular event by Sparks Yoga invites you to enjoy roof top yoga and on of the best views of Downtown Macon. The ticket price includes one mimosa and 10% off brunch at Hotel 45's restaurant Loom. The sign up for Sparks Yoga's Roof Top yoga is online. Hotel 45 is located at 401 Cotton Avenue in Macon.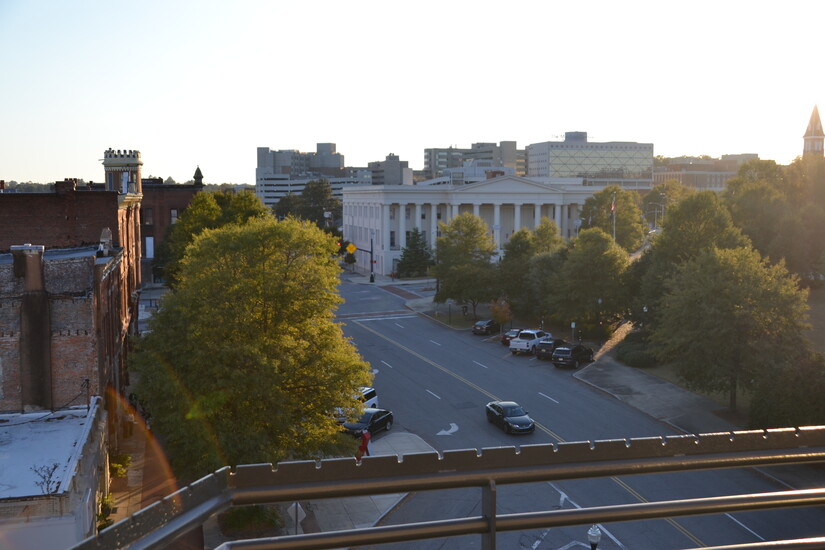 Open Streets Macon at Walnut/Clayton Street (2 -5 p.m.)
The Middle Georgia community is invited to enjoy what the roads would be like if there was no dangerous, speeding motorized traffic to avoid on Sunday afternoon. Multiple streets in Macon will become a "paved park" at this Open Streets Macon event. This free event encourages everyone to get outside and exercise or just relax with your community. If you are vendor who would like to take part in this Open Streets Macon event, sign up online. Volunteers are also always needed for these events and will help "install a permanent traffic calming street project" during this event and the sign up for volunteers is also online. This Open Streets Macon event will take place around Walnut and Clayton Street in Macon.
---
---
If we missed an event you are excited about, please let us know in the comments or better yet create your own event post on our website!
More News from Macon