Fun Events in Macon this Week (11/7 - 11/13)
Image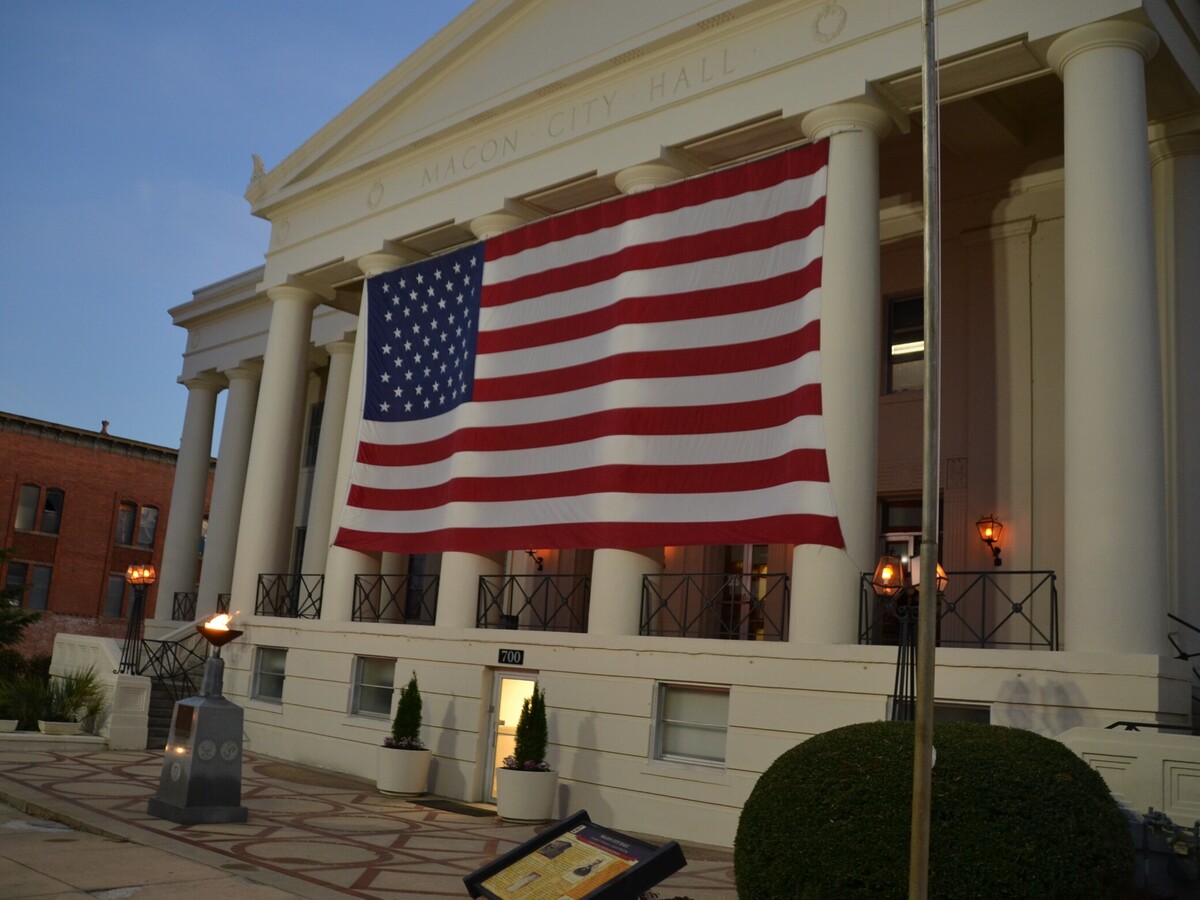 Last week crowds in Downtown Macon celebrated the beginning of November at multiple First Friday events. This week there will be an assortment of creative burgers at almost 30 restaurants, all kinds of music will be performed at multiple Macon venues, and patrons at the Museum of Arts and Sciences will already be getting in the mood for Christmas this week.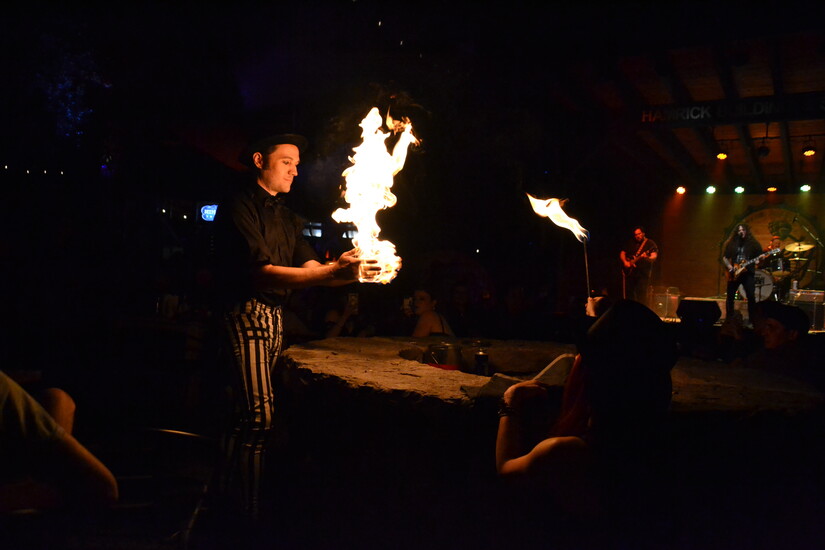 ---
Monday, November 7th
First Day of Macon Burger Week
This week-long event from the Georgia Beef Board brings a variety of creative burgers to 26 restaurants around Macon. The burgers will all cost $10 (price does not include sides or drinks). The winner for last year's Macon Burger Week was Macon Beer Company with their High on the Hog burger. This year a few of the restaurants participating include Amici Macon (Blazin' BBQ Burger), Dua Fish Tank (Dua Bahn Mi Burger), Macon Beer Company (Mississippi Mouthful burger), and Felicia's Cake Factory (Felicia's Sweet Burger): you can read more about all the burgers on the Macon Burger Week website.
Tuesday, November 8th
Composer Alan Schmitz Recital in Fickling Hall (7:30 p.m.)
Mercer University's Townsend School of Music will host a night of Guest composer Alan Schmitz and his solo/chamber music. Schmitz and his audience will also be celebrating Schmitz' 70th birthday at this recital. This event is free to the general public and takes places in the Mccorkle Music Building's Fickling Hall located at 1329 Adams Street in Macon.
Wednesday, November 9th
36th Annual Festival of Trees Champagne Preview at the Museum of Arts and Sciences (10 a.m. - 12 p.m.)
This sneak peak event allows attendees to get one of the first views of more than 40 "designer decorated holiday trees" and take place in the 3rd annual White Glove Sale with fine arts, holiday fashions from Sorella and Previews Interiors & Antiques, and homemade holiday treats from the Sugar Plum Shop. Attendees are also entered into a Best of Macon raffle with the $50 ticket price. Ticket holders will have a chance to win a selection of prizes from multiple businesses in Macon while also helping support the museum's educational programming. The Museum of Arts and Sciences is located at 4182 Forsyth Road in Macon.
---
---
Thursday, November 10th
Glass Blowing Workshop at The 567 Center for Renewal (6 - 8 p.m.)
Attendees at this event will learn some basic glass blowing skills and make a "bubble bowl" to take home. A bubble bowl is a "somewhat spherical bowl with a small lipless opening" according to the Merriam-Webster online dictionary. Instructor and Glass artist Jamie Adams will lead the workshop. Tickets cost $50 or $42 if you are a 567 member. This class is for those 16 and older and participants should expect to have to stand a lot and to experience high heat due to the furnace. 567 recommends wearing closed-toed shoes and no synthetic clothing. Call (478) 238-6051 for more information about this workshop. The 567 Center for Renewal is located at 456 First Street in Macon.
Michelle Malone at Grant's Lounge (6 p.m.)
Michelle Malone is an American roots musician who has been performing for over 30 years. Her music mixes "roadhouse Rock 'n Roll with the raw grit of Blues, the holy-rolling rasp of gospel, the slow-motion swagger of country-soul, and the organic warmth of folk music" according to Grant's Lounge. Tickets cost $10 and can be purchased on Grant's website. Grant's Lounge is located at 576 Poplar Street in Macon.
Friday, November 11th
4th Annual Fire & Ice 2022 at Central City Park (10 a.m. - 4 p.m.)
Fire & Ice is a Ceramic and Glass art exhibition and sale presented by the Macon Arts Alliance. This event will take place from November 11th through November 19th. The opening day on Friday will include a live glassblowing demonstration from 1 to 4 p.m. by Bryan Beck of Blazing Paddles Glass Studio and stARTup Studios. This event is free for all to attend. Central City Park is located at 115 Willie Glover Drive in Macon.
Check Your Head - A Beastie Boys Tribute at The Society Garden (8:30 p.m.)
The band Check Your Head is a tribute band that performs the distinctively original music of the Beastie Boys. Check Your Head is composed of Josh Phillips, Eli Cramer, and Philo Reitzel, and a DJ. Doors open at 5 p.m. and the band is scheduled to perform at 8:30 p.m. Tickets cost $15 and can be purchased on Eventbrite.com. The Society Garden is located at 2389 Ingleside Avenue in Macon.
Saturday, November 12th
Mental Health Pop-Up Gym at Theron Ussery Park (9 a.m. - 12 p.m.)
This Mental Health Pop-Up Gym are meant to help the community work on their mental health in a variety of ways such as yoga and meditation. This free event is presented by Macon Mental Health Matters. Those interested in attending are requested to RSVP at this link. Theron Ussery Park is located at 815 North Macon Park Drive in Macon.
Clay Walker and Tracy Lawrence at the Macon City Auditorium (7:30 p.m.)
Two Country Music icons, Clay Walker and Tracy Lawrence, will perform at the Macon City Auditorium on Saturday. Walker made his debut in 1993 with "What's It to You" and has been performing ever since. Lawrence started his music career in 1990 and has released 14 studio albums with songs like "Sticks and Stones" and "Can't Break It to My Heart". Tickets can be purchased on Ticketmaster.com. Macon City Auditorium is located at 415 First Street in Macon.
Sunday, November 13th
Macon Film Guild Screening of "The Good Boss" (2, 5, 7:30 p.m.)
"The Good Boss" is a humorous film starring Javier Bardem as the owner of a business being visited by a committee who will award one company an "award of excellence". Before the committee arrives Bardem has to work on resolving issues with his employees so they don't do anything to ruin the chances of his company receiving the award. "The Good Boss" will be presented in Spanish with English subtitles. Tickets cost $5 and can be purchased at the door. Douglass Theatre is located at 355 Martin Luther King Jr. Boulevard in Macon.
Rachel Forehand Live at Yollah Social Kitchen and Garden (5 - 7 p.m.)
Country music writer and singer Rachel Forehand returns to Yollah on Sunday for a free musical performance. Yollah is located at 894 College Street in Macon.
More News from Macon