Fun Things to Do in Middle Georgia this Week (1/23 - 1/29)
Image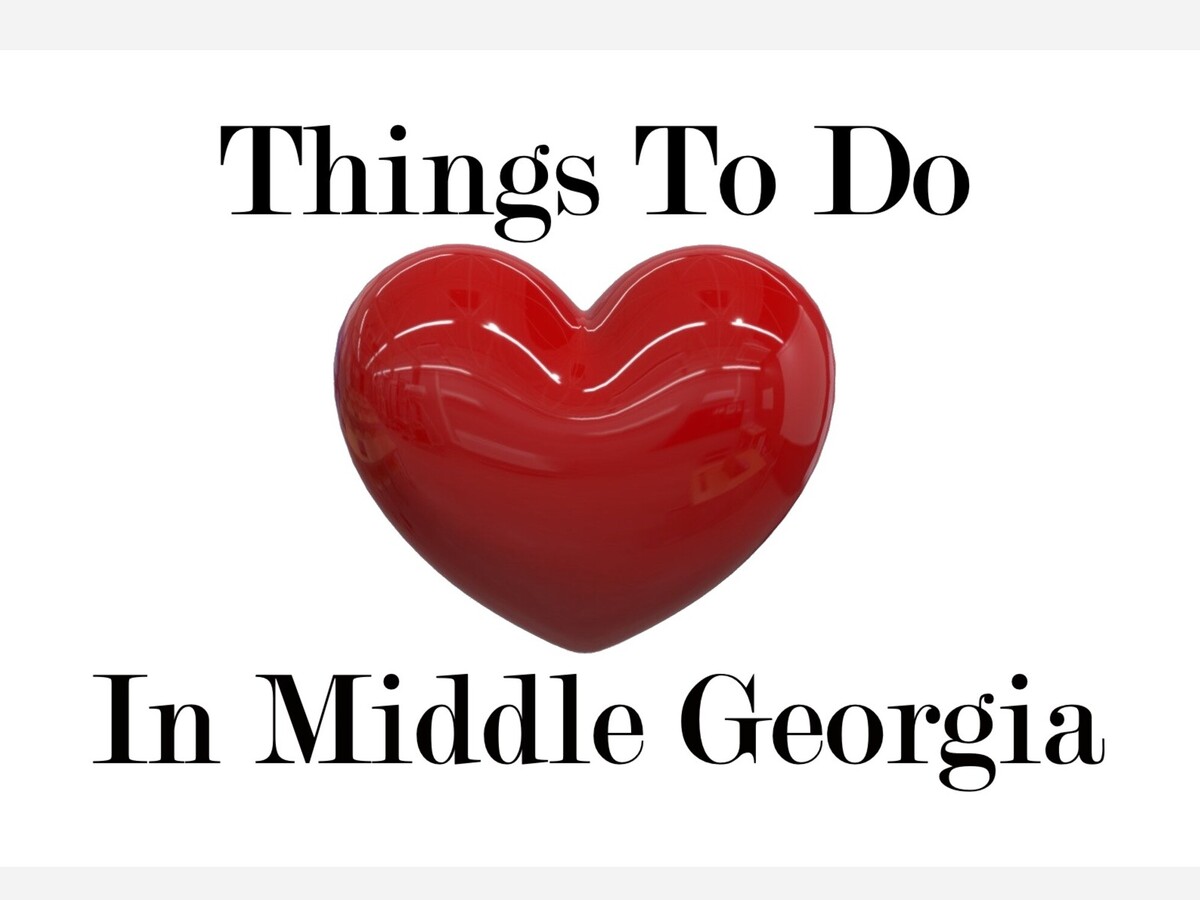 The final full week of January there will be a circus in Forsyth, multiple live music events, comedy, karaoke, and more. Here are just a few of the interesting events taking place around Middle Georgia this weekend.
---
MONDAY, JANUARY 23
All American Circus in Forsyth (7 p.m.)
The circus will be in Forsyth on Monday. There will also be a kids fun zone before the main event. The All American Circus has a several acts including The Rosales Family, a five member juggling and aerobatics team, a daredevil motorcycle rider act, and of course plenty of clowns. Tickets for children 5 to 12-years-old are $5, tickets for adult are $15, and they can both be purchased online.
The Monroe County Rec Center is located at 100 Dan Pitts Drive in Forsyth.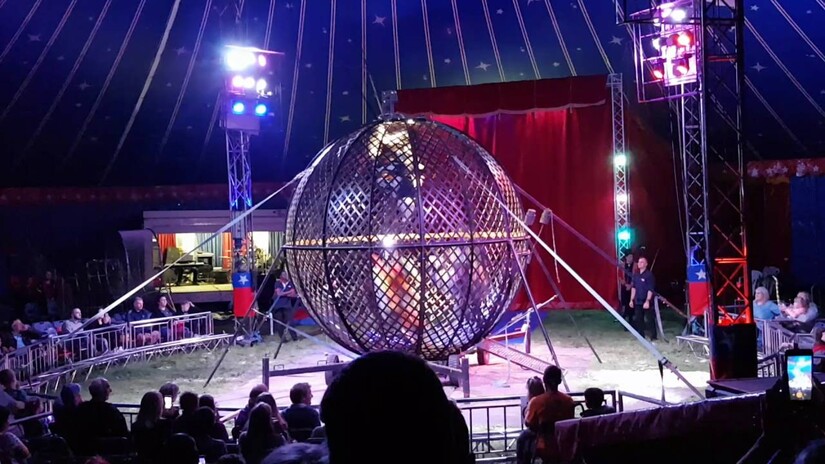 TUESDAY, JANUARY 24
Fabian Concert Series "Gran Turismo" in Fickling Hall (7:30 p.m.)
"Gran Turismo" will be a night of strings and is part of the Fabian Concert Series. Fabiola Kim and Amy Schwartz Moretti will play violins and Leo Singer will perform on cello along with the McDuffie Center Young Artists. There will be music from both contemporary and classical composers like Andrew Norman, Kodaly, and Brahms. Tickets cost $20 but attendees with a Mercer or Student ID get in free free.
Fickling Hall is in the McCorkle Music Building located at 1329 Adams Street in Macon.
WEDNESDAY, JANUARY 25
Macon Music Trail App Launch Celebrations (2 p.m., 6 p.m.)
A new mobile app will be released on Wednesday to help people learn more about Macon's music history and show them significant and musically locations around town. The celebrations for the Macon Music Trail app release will begin at the Downtown Visitor Information Center, which is also the first stop highlighted on the app's self-guided tour. There will be limited free tours presented by the visitors service team. The celebration will continue at 6 p.m. at historic Grant's where the Macon Music Revue featuring Charles Davis and The Velvet Sound will play covers of music from Macon's starting at 7:30 p.m.
The Downtown Visitor Information Center is located at 450 Martin Luther King Jr Boulevard and Grant's Lounge is located at 576 Poplar Street in Macon.
THURSDAY, JANUARY 26
Board Game Night at Fall Line Brewing Co. (8 p.m.)
Fall Line Brewing Company will host an evening of board games on Thursday. Attendees can enjoy cold drinks and tasty food while playing their favorite board games with friends and strangers.
Fall Line Brewing Co. is located at 567 Plum Street in Macon.
FRIDAY, JANUARY 27
First Street Friday (12 p.m.)
First Street Friday will celebrate food, music, art, and shopping in Downtown Macon. Blane Dunnam will perform on the Just Tap'd stage starting at 7 p.m. Pearl Passionate Cuisine & Cocktails will participate with tasty food and the 567 Center for Renewal and the Macon Arts Gallery will present artwork from talented artists. The clothing store Wear will also be participating and everything in their store will be 20% off.
One Good Ring at The Society Garden (8 - 11 p.m.)
One Good Ring is a Grateful Dead tribute band hailing from Florida. The band is made up of Jesse Cruce (guitar, bass, harmonica, vocals), Rico Orlando (guitar, vocals), John Medico (drums), Eddie Pickett (guitar, vocals), Mike Spottswood (keyboards), Matt Strickland (lead vocals), and Jonathan Ward (bass, vocals).
The Society Garden is located at 2389 Ingleside Avenue in Macon.
January Karaoke at Reboot (9 p.m.)
Reboot will host a free night of karaoke on Friday night. This musical event is for patrons 18 and older.
Reboot Retrocade and Bar is located at 566 Cherry Street in Macon.
SATURDAY, JANUARY 28
We Got The Jazz: The Jazz of A Tribe Called Quest at Macon Arts Center (8 - 11:15 p.m.)
Fans of A Tribe Called Quest will appreciate this show. We Got The Jazz: The Jazz Of A Tribe Called Quest features Dashill Smith and Malcolm-Jamal Warner as well as music director/bassist Khari Cabral Simmons, Landon Anderson on drums, David Whild on guitar, Mike Walton on saxophone, Rodney Edge on keyboards, and DJ LV. Tickets start at $40 and can be purchased online.
The Macon Arts Center is located at 4570 Pio Nono Avenue in Macon.
All That Jazz at the Macon City Auditorium (8 p.m.)
All That Jazz is an annual black-tie affair that celebrates and helps support the Tubman Museum. The evening of celebrations will include live entertainment from Sheila E and AJ the DJ and dinner (reserved for floor tables and purchased exclusively through the Tubman Museum). Tickets with balcony seating start at $50 and can be purchased online. Doors open at 6 p.m., dinner service starts at 7 p.m., and the live entertainment starts at 8 p.m.
The Macon City Auditorium is located at 415 1st Street in Macon.
Open Mic Comedy with Tall Trey at Reboot (9 p.m.)
Tall Trey Comedy presents a free night of comedy with headliner Sterling Moody at Reboot on Saturday night. Audience members brave enough to take the stage may also get a chance to perform. This event is for those 18 and older. The performance list drops at 8 p.m and the comedy begins at 9 p.m.
Reboot Retrocade and Bar is located at 566 Cherry Street in Macon.
90's Night at The Hummingbird (10 p.m. - 2 a.m.)
DJ Old Flame will spin 90's hits at The Hummingbird late Saturday night. There will be a $5 cover charge at the door.
The Hummingbird Stage and Taproom is located at 430 Cherry Street in Macon.
SUNDAY, JANUARY 29
Native Garden Work Day at Amerson River Park (2 - 4 p.m.)
The Fringed Campion Chapter of the Georgia Native Plant Society invites you to get your hands dirty while helping beautify Amerson River Park on Sunday. Participants will help with various tasks in the Native Garden and are recommended to wear gloves, boots, and a hat as well as bring garden tools.
Amerson River Park is located at 2551 North Pierce Avenue in Macon.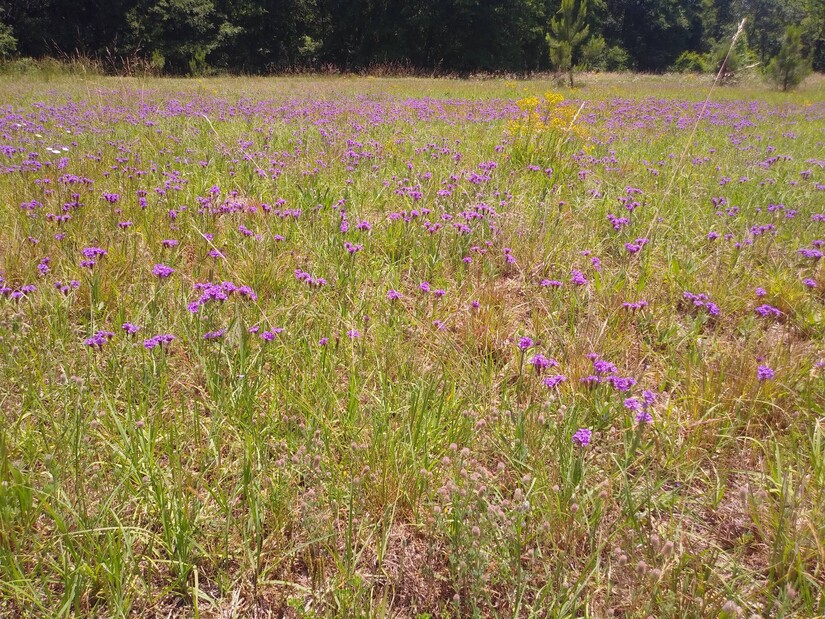 ---
Let us know what event in this week Middle Georgia you are excited about in the comments below.
More News from Macon