Live Music in Macon this Week
Image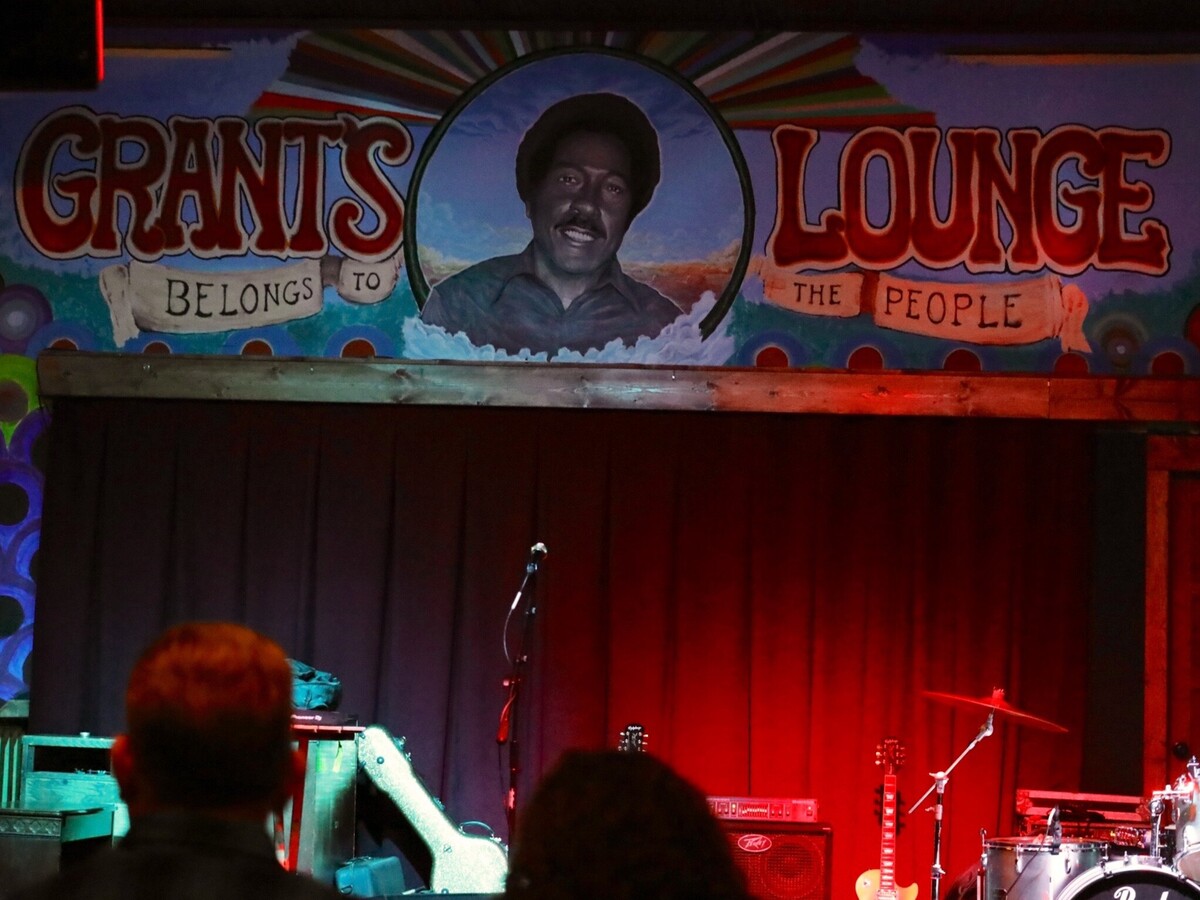 During the next few days there will be talented musicians taking the stage at venues across Macon including the Dustin McCook Trio, Sam Burchfield and the Scoundrels, and Scott Baston and Friends. Here is a select list of just a few of the live performances taking place this week.
---
THURSDAY, APRIL 6
AN EVENING WITH NORTH MISSISSIPPI ALLSTARS AT CAPITOL THEATRE (8 p.m.)
The North Mississippi Allstars have released a dozen albums, received four Grammy award nominations, and more in the last 25 years of performing. This band was formed by two brothers, Luther and Cody Dickinson, along with bassist Chris Chew. Their music falls under the genres of southern rock, blues rock, jam band, and folk blues music. Tickets to this show start at $25.
The music video for North Mississippi Allstars' song "Meet Me in the City" currently has over 460,000 views on YouTube
DUSTIN MCCOOK TRIO AT GRANT'S LOUNGE (9 p.m.)
The Dustin McCook Trio is a talented Macon band whose music is inspired by The Allman Brothers, Ray Charles, Tame Impala, and the Beatles. Tickets for this show are $10.
---
FRIDAY, APRIL 7
MISS KEELA AT THE BOHEMIAN DEN (5 p.m.)
As part of Macon's April First Friday celebration, Miss Keela will be performing rhythmic jazz at the Bohemian Den. This show is be free to attend.
TRES HOMBRES AT 20'S PUB (9 p.m.)
Tres Hombres will perform covers of classic rock, blues, and maybe even some songs at 20's Pub on Friday night. Tres Hombres was also the name of the first majorly successful song from The Allman Brothers. 20's Pub does not have a cover charge.
SAM BURCHFIELD AND THE SCOUNDRELS AT GRANT'S LOUNGE (9 p.m.)
"Scoundrel" is the name of Sam Burchfield's latest record, which was recorded on a farm in South Georgia. Burchfield grew up in South Carolina and now resides in Jasper, Georgia and his musical style has been heavily influenced by the music from the mountains of eastern Tennessee and western South Carolina. If you aren't able to make this performance by Sam Burchfield and the Scoundrels, he will also perform at Grant's on Saturday as well. Tickets for this show are $10.
Sam Burchfield's music video for "Blue Ridge June" features views of picturesque mountains and music that sounds like it comes from the mountains as well
LIVE FROM THE MAC FEATURING COOL NATION AT THE MACON ARTS CENTER (10 p.m.)
This unique event at the Macon Arts Center will be a live taping of a weekly music variety show with musical guest Cool Nation. It will be broadcast on WGXA/Fox 24 starting on April 15th. Tickets will be available for purchase at the door and this is event is for patrons 21 and older.
ZYX AT THE HUMMINGBIRD (10 p.m.)
Zyx has been described as a "party-rock boy band" and they will be performing at The Hummingbird this Friday night. Tickets for this show are $5.
---
SATURDAY, APRIL 8
ROAD TRIP: FREE LANCE RUCKUS AT BUFFINGTONS IN MILLEDGEVILLE (7 p.m.)
Free Lance Ruckus is an alternative Americana rock band from Middle Georgia who play a mix of covers and their original songs. This performance by Free Lance Ruckus will be in honor of Michael Logan who recently passed on but those who didn't know Logan are invited to come enjoy the music as well.
MARSHALL CHARLOFF & THE PURPLE XPERIENCE (8 p.m.)
Marshall Charloff & The Purple xPeRIeNCE is a band from Minneapolis who perform as a tribute to the multi-talented musician Prince. They have performed as Red Rocks Amphitheater headliners and been featured on albums with Prince as well. Tickets start at $20.
CANADIAN TUXEDO AT AMICI MACON (8 p.m.)
Canadian Tuxedo is a band from Macon that performs classic and southern rock. They can often be found playing at venues around Middle Georgia. Amici Macon does not have a cover charge.
SILENT DISCO AT THE SOCIETY GARDEN (8 p.m.)
Two DJs will be performing for the crowds at The Society Garden Saturday night for another silent disco. A silent disco involves wearing bluetooth headphones that allow patrons to switch between music from the DJs while dancing and hanging out together. Renting the headsets will cost $10.
BACK N BLACK WITH GIMME HENDRIX AT CAPITOL THEATRE (9 p.m.)
Back N Black is a AC/DC tribute band that was founded in 2007 who will be playing songs like "Thunderstruck" and "Dirty Deeds Done Dirt Cheap". Gimme Hendrix is a The Jimi Hendrix Experience tribute band that is based in Athens, Georgia who have also toured both nationally and internationally. Tickets to this concert cost $20.
---
SUNDAY, APRIL 9
SCOTT BASTON AND FRIENDS ON COLEMAN HILL (6 p.m.)
This free concert is the first of the 2023 Second Sunday concert series concerts presented by Bragg Jam. Scott Baston is not only a talented musician but a talented artist as well that can often be found helping raise funds for worthy causes like the Macon Volunteer Clinic. Concert goers are encouraged to bring picnics and chairs to this family-friendly event on Coleman Hill in Downtown Macon.
---
---
More News from Macon