Find Your Next Adventure: Middle Georgia Events this Week
Image
The first week of May will include plenty of exciting events taking place around Macon and Middle Georgia. From yoga on Coleman Hill to First Friday festivities in Downtown Macon, there's something for everyone to enjoy. Here's a roundup of some of the interesting events happening this week.

---
MONDAY, MAY 1
Celebrate Bike Walk Month with Bike Walk Macon
Bike Walk Macon encourages Middle Georgians to consider walking or bicycling as a way to exercise as well as to travel around your community in May, which is Bike Walk Month. Bike Walk Macon's mission of making bicycling and walking safe and convenient options for travel and they will be celebrating the month by hosting several free special events. These events include Walk and Bike to School Day (Wednesday, May 3rd), Atrium Health's Walk With a Doc event at Amerson River Park (Saturday, May 6th), Open Streets Macon's Houston Avenue Bike Parade (Sunday, May 7th), and more.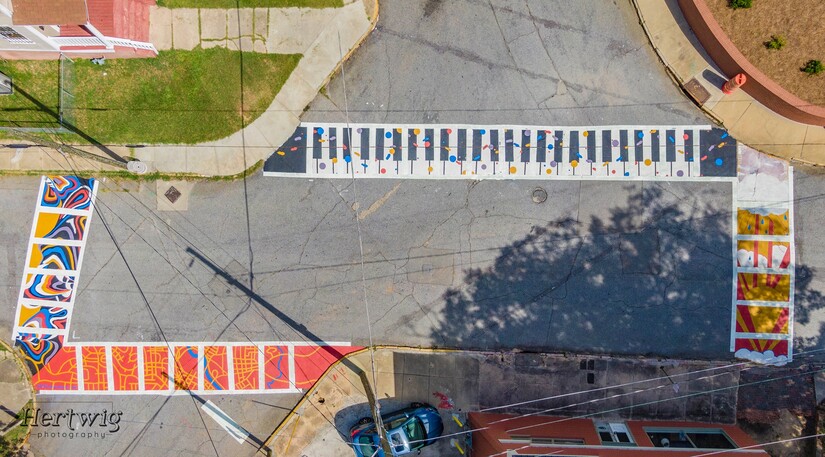 TUESDAY, MAY 2
Mercer's Dead Day Celebrations at The Hummingbird and Late Nite (10 p.m.)
Mercer students can celebrate "dead day" (the time period right before final exams) on Tuesday at two nightclubs in Downtown Macon: The Hummingbird and Late Nite. The festivities at The Hummingbird will include $2 domestic beers and wells and a performance by DJ Lupo. Nite Life will celebrate dead day with a "rave" with a performance from DJ Neil.
The Hummingbird Stage & Taproom - 430 Cherry Street, Macon Late Nite - 420 Martin Luther King Jr. Blvd., Macon
WEDNESDAY, MAY 3
Rigby's Entertainment Complex's 10 Year Anniversary in Warner Robins (11 a.m. - 10 p.m.)
Rigby's Entertainment Complex is celebrating their 10 anniversary all week long, with different special deals and events every day of the week. On Wednesday, Rigby's will have a birthday skate party with $10 skating from 6 until 9 p.m. as well as a buy-one-get-one-free deal for go kart rides.
Rigby's Entertainment Complex - 2001 Karl Drive, Warner Robins
THURSDAY, MAY 4
Crawl Wars - Downtown Macon Bar Crawl (6 p.m.)
May 4th, also known as "Star Wars Day" is celebrated by Star Wars fans around the world. This "grassroots phenomenon" is based solely on the catchy phrase "May the 4th Be With You" (which is based on the quote "May the Force be with you" in Star Wars' "A New Hope"). To celebrate this auspicious day, patrons will gather in Downtown Macon, choose to be on the side of the Rebels or the Empire, and attempt to try to complete a special mission. Participating bars include Fall Line Brewing Co., Reboot Retrocade and Bar, Ocmulgee Brewpub, JBA, Just Tap'd, and Philosophie Wine and Charcuterie Bar. Tickets to Crawl Wars cost $8.75 plus fees online.
Fall Line Brewing - 567 Plum Street, Macon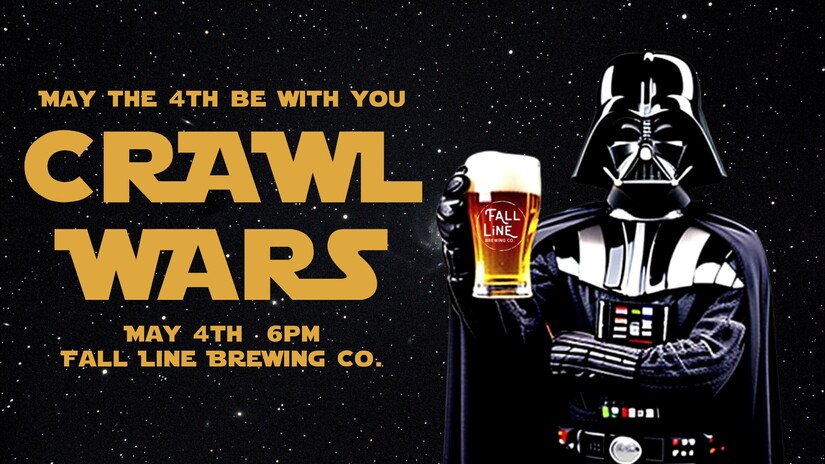 Full Moon Yoga and Fire Ceremony on Coleman Hill (6:45 - 8 p.m.)
Amber Valentine (of Amber Valentine Wellness) and Bertram Tulloch will co-teach at this donation based event overlooking Downtown Macon on Thursday night. You are invited to bring a mat and water and enjoy an all levels yoga class with other members of the community along with a fire ceremony where you will be encouraged to let go of your worries and fears.
Coleman Hill - 285 Spring Street, Macon
FRIDAY, MAY 5
Cinco De Bricko at The Brick Macon
The Brick will celebrate Cinco De Mayo (which officially celebrates Mexico's 1862 victory over the second French Empire at the Battle of Puebla) all day long with drink specials, Mexican themed dishes, and even a lively mariachi band.
The Brick Macon - 1305 Hardeman Avenue, Macon
First Friday in Downtown Macon
May's First Friday is here and there will be many special events in Downtown Macon to celebrate. Events will include the openings of several art exhibits, including the opening of the 567 Center for Renewal's Now & Then exhibit (5 - 8 p.m.) which will include light refreshments, live music, and a glass blowing demonstration from glass artist Jamie Adams. NewTown Macon will be presenting a May Family Fun Zone (5:30 - 7:30 p.m.) at the Third Street Park, where there will be lawn games to play and family-friendly books to check out. There will also be plenty of other special deals being offered by Macon restaurants and businesses, live music and entertainment at venues around the city, and more.
Sam Morrow will perform along with David Quinn at Grant's Lounge in Downtown Macon this Friday
Spring Carnival at Houston County Galleria and Food Truck Friday in Centerville (5 - 11 p.m. and 5:30 - 9 p.m.)
The Carnival is coming to Houston County Galleria from Friday, May 5th through Sunday, May 14th. This family-friendly event will include tasty fair food, carnival rides, and games. Carnival times vary depending on the day: wristband prices for the first day are $25 and fair cards start at $3 for 2 tickets with rides averaging 3 to 5 tickets each. Food Truck Friday will take place in Center Park and include almost 10 different food trucks like A Tasty Prayer, Dot Bowl, and Jail Creek Farms Winery, as well as live music from Joseph Creath and a splash pad.
Houston County Galleria - 2922 Watson Boulevard, Centerville &
Center Park - 103 E. Church Street, Centerville
Macon Youth Orchestra's Spring Concert at Wesleyan College (6:30 p.m.)
The Macon Youth Orchestra will play popular classical songs from Handel, Rimski-Korsakov, and more at their spring concert. Both soloists and the orchestra will perform during this musical event. Macon Youth Orchestra's spring concert is free to attend and will take place in Wesleyan's Pierce Chapel.
Wesleyan College - 4760 Forsyth Road, Macon
Artrageous: The Electrifying Art and Music Circus at Grand Opera House (7 p.m.)
Artrageous is another distinctly unique event that will take place at the historic Grand Opera House this year. This show has toured the world and will consist of music and dance, performative visual art performances, and audience participation. Tickets to Artrageous cost $30 plus fees on the Grand's website.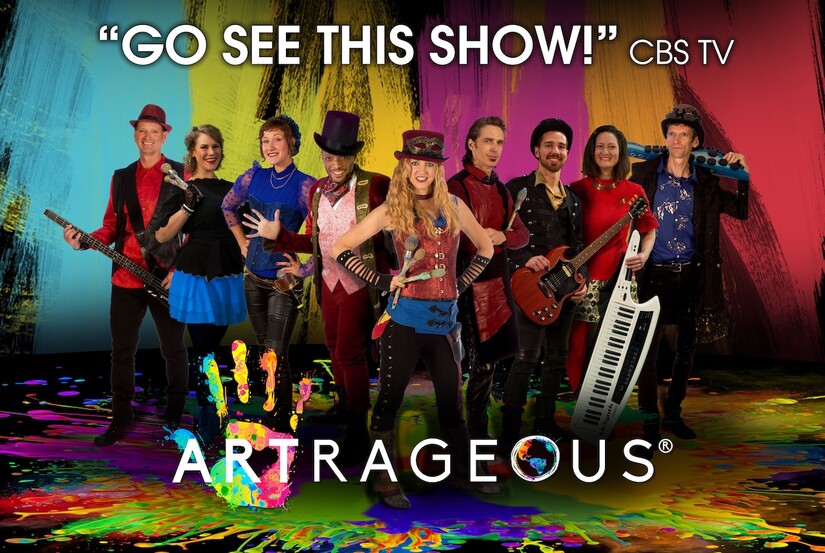 The Grand Opera House - 651 Mulberry Street, Macon
CANCELLED: Ocmulgee Outdoor Expeditions' Guided Full Moon Float in Juliette (7 p.m.)
This unique event involves floating in a kayak or canoe on the river in Juliette under the light of a full moon. Ocmulgee Outdoor Expeditions will provide transportation and a kayak (for one person) or a canoe (for two people) as well as life jackets and glow sticks to light up the watercraft. For safety reasons, alcohol use is not permitted during this float. Ocmulgee Outdoor Expeditions' rates for a kayak are $75 and for canoes are $120 for May's Full Moon Float.
5543 Juliette Road, Juliette
SATURDAY, MAY 6
14th Annual All About Animals Rescue Run/Walk (8 a.m.)
The All About Animals Rescue Run/Walk will benefit the compassionate mission of the All About Animals Rescue to help homeless animals find loving homes. There will be a 1 mile race as well as a 5k (3.1 miles) and a 10.2k (6.3 miles). Tickets for the 1 mile race are $30 and tickets for the 5k and 10.2k races are $35.
Fort Hawkins Archaeology Day (11 a.m. - 4 p.m.)
Fork Hawkins Archaeology Day is an event held annually at the historic location of the fort, which was built before Macon. There will be education hands-on activities like artifact identification, pottery making, primitive skills, "living historians", and much more. This family-friendly event is free to attend.
Fort Hawkins Visitors Center - 736 Emery Highway, Macon
ROAD TRIP: Art in Bloom at the Old Smyrna Firehouse (11 a.m. - 6 p.m.)
The unique event will take place in a one-of-a-kind building in Smyrna and will include an artist market with local artisans, tarot readings, live blacksmithing demonstrations, and tours of the gardens filled with creative sculptures that surround the Old Smyrna Firehouse. This family-friendly event is free to attend and free parking is located directly across from the firehouse.
Old Smyrna Firehouse - 2889 Alexander Street, Smyrna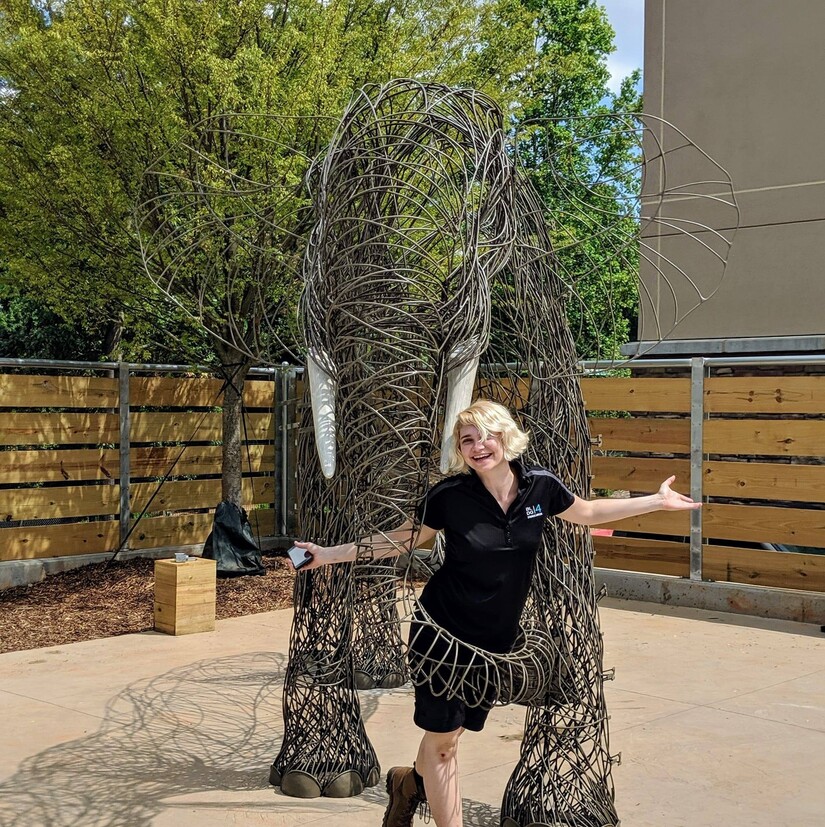 Talented artisans and metalworkers such as Chelsea Darling of Darling Metals will be showcasing artwork at Art in Bloom this Saturday (Photograph courtesy of Chelsea Darling)
The "Peg Leg" Howell BBQ and Blues Festival in Eatonton (2 - 10 p.m.)
This festival will include lots of live blues music and BBQ. It is held in honor of Joshua Barnes Howell (known also as "Peg Leg") who was born in Eatonton in 1888 and recorded the first country blues song Columbia Records ever released. There will be performances by West Love & The 478 Band, Black Koffee, The Trouble Tones, John Emil, and TGLive. This event is free to attend and will take place at the Eatonton City Center Stage located behind Barrel 118.
Barrel 118 - 118 N. Jefferson Avenue, Eatonton
Street Photography Workshop with DSTO Moore at the 567 Center for Renewal (6:30 p.m.)
DSTO Moore is practically famous in Macon and his style of street photography is as fresh as it is unique. Moore will be teaching this 2 hour workshop while exploring Downtown Macon's sights and landmarks with the workshop participants. There is no photography experience required to take this workshop though attendees are requested to bring a fully charged digital camera with them. Tickets for the Street Photography Workshop cost $45 plus fees online.
The 567 Center for Renewal - 456 First Street, Macon
Comedy Night with Davi Crimmins at The Society Garden (7 p.m.)
Davi Crimmins is comedian based in Atlanta who is also the host of a humorous podcast called Davi The Scape G.O.A.T. She was formally co-host for The Bert Show and for the podcast Broadly Speaking. Tickets to this comedic event cost $18 plus fees on Eventbrite.com.
The Society Garden - 2389 Ingleside Avenue, Macon
SUNDAY, MAY 7
Open Streets Macon: Houston Avenue (1 - 4 p.m.)
Bike Walk Macon and the members of Macon-Bibb County's District 2 community invite everyone to come enjoy Houston Avenue for a few hours as if it were a public park. Attendees are encouraged to come bike, walk, skate, play, and spend quality time with loved ones at this family-friendly event. Houston Avenue (from Villa Crest Avenue to Lynmore Avenue) will be closed to motorized traffic for the duration of this event. Open Streets Macon events are free to attend.
Houston Avenue (Villa Crest Avenue to Lynmore Avenue), Macon
"Look Around, Look Within" Art Show at The Creative Alternative (2 -5 p.m.)
The Creative Alternative will present its first Mental Health Art Show this Sunday afternoon. May is Mental Health Month and this art show will explore the areas where mental health and environmental factors meet. This art show will feature works from the talented artist Rhonda "Sunshine" Miller as well as others from the community. The "Look Around, Look Within" Art Show it is free to attend.
The Creative Alternative - 262 Riley Avenue, Macon
---
---
More News from Macon