From Laughter to Music: Fun Events in Middle Georgia this Week
Image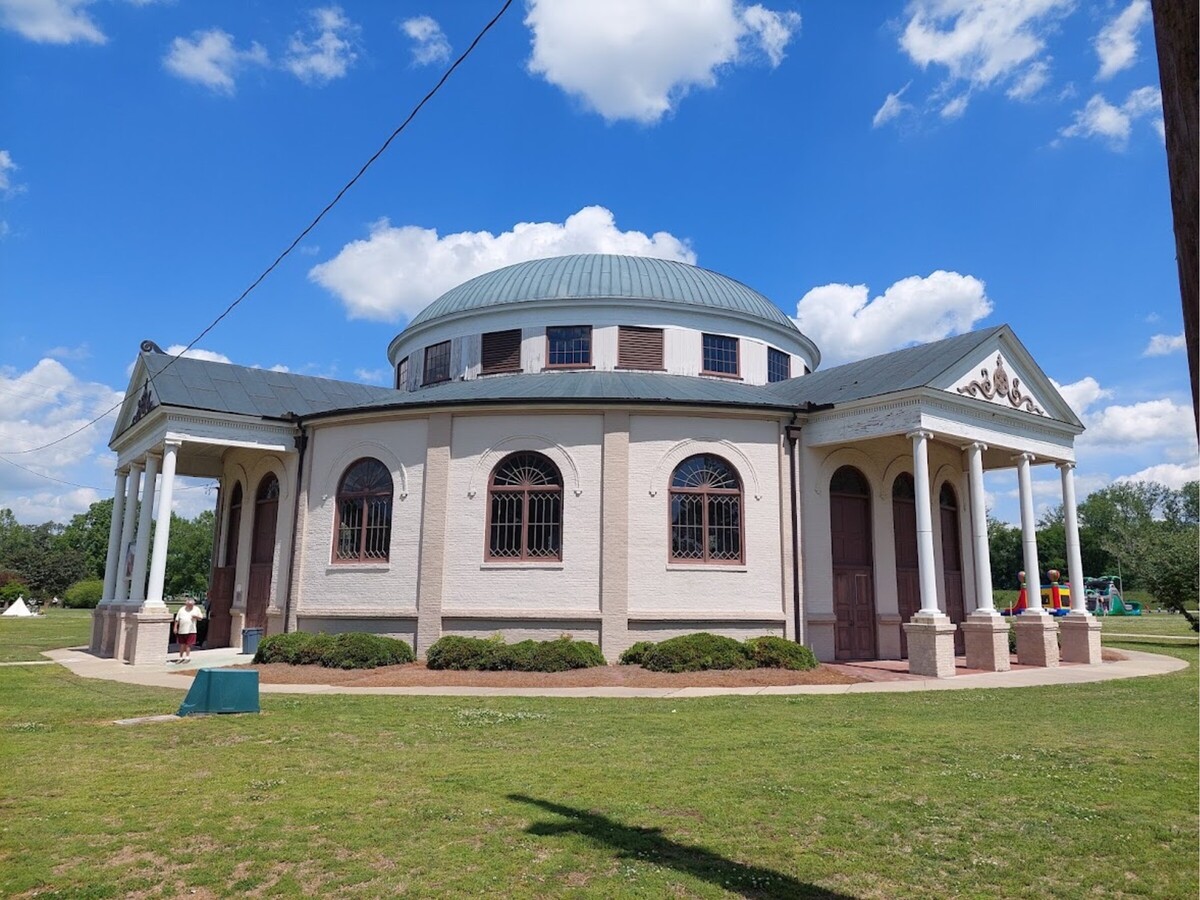 Get ready for an exciting week filled with a diverse array of events to suit every interest. From a Hawaiian luau themed event with live music from Macon Pops to sweet treats for roller derby fans, there's something for everyone. The following are a select list of a few of the interesting events taking place in Macon and Middle Georgia this week.
---
MONDAY, MAY 22
Family Mondays at the Douglass Theatre (6 - 8 p.m.)
The theme for Family Monday this week is Family Chat and Chew. Family Mondays focus on highlighting the gifts and talents of the youth of Middle Georgia and their family. This free event includes food and is presented by the Anti Violence Academy.
   - Douglass Theatre - 355 Martin Luther King Jr. Boulevard, Macon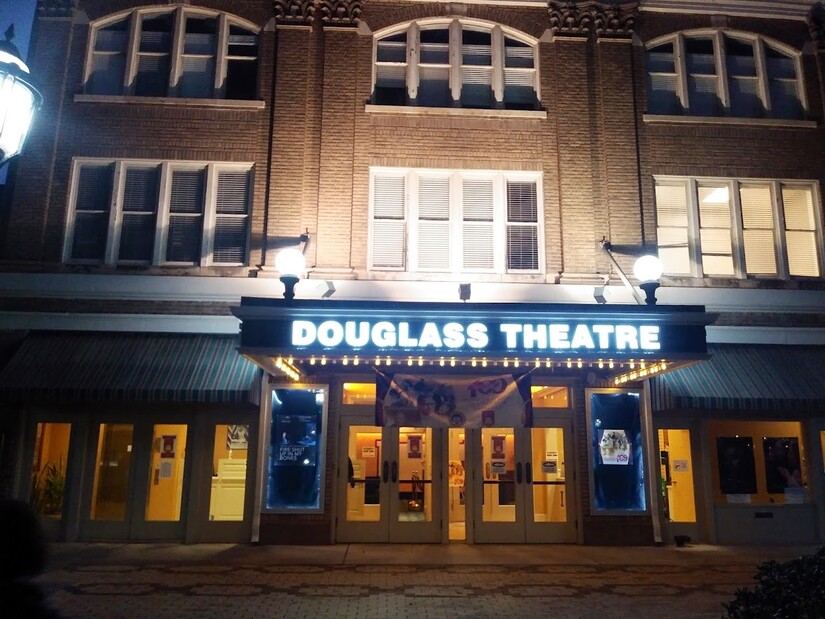 ---
WEDNESDAY, MAY 24
Dinner, Derby, and Desserts at Schultze's Old Fashioned Soda Shop in Perry (6 p.m.)
This delicious event will feature a roller derby themed sweet dessert and a portion of the proceeds will help bring roller derby back to Middle Georgia later this summer. The Derby Demons will be at Schultze's to answer questions as well as to sign up those interested in the Derby Demons upcoming bootcamp.
   - Schultze's Old Fashioned Soda Shop - 757 Carroll Street, Perry
Art in the Park at the Ocmulgee Mounds National Historical Park (2 - 3 p.m.)
This program will teach participants about painting and combining colors correctly to make new colors. This free event is limited to the first 12 park visitors who sign up at the Visitor Center on Wednesday and is dependent on good weather.
   - Ocmulgee Mounds National Historical Park - 1207 Emery Highway, Macon
---
THURSDAY, MAY 25
Makers Happy Hour at Triangle Arts Macon (5 - 6:30 p.m.)
This networking event from Startup Macon is for "makers, artisans, inventors, designers, and entrepreneurs" to meet and share ideas and make connections with other creatives in Middle Georgia. Makers Happy Hour is free to attend.
   - Triangle Arts Macon - 206 Lower Elm Street, Macon
---
FRIDAY, MAY 26
30 Minute Yoga and To Go Lunch with Amber Valentine (12 - 1 p.m.)
Every Friday, Amber Valentine Wellness presents 30 minutes of deep stretch yoga along with aromatherapy and lunch. Valentine will teach up to 4 students during this yoga class and participants need to book by Thursday in order to also receive lunch during this event. This class is donation based.
   - 425 Third Street, Macon
Trivia Night at Rigby's Entertainment Complex in Warner Robins (7:30 p.m.)
That Trivia Guy Steve and Rigby's present an evening of trivia on The Patio at Rigby's. Patrons will do their best to answer a variety of trivia questions and prizes will be awarded to the best of the best.
   - Rigby's Entertainment Complex - 2001 Karl Drive, Warner Robins
May Karaoke at Reboot Retrocade & Bar (9 p.m.)
Reboot Retrocade & Bar will host another night of karaoke for partrons 18 and older this Friday night. Karaoke at Reboot is free to attend and participate in.
   - Reboot Retrocade & Bar - 566 Cherry Street, Macon
ROAD TRIP: MomoCon at the Georgia World Congress Center in Atlanta (3 p.m. - p.m.)
MomoCon is a four day event for fans of cosplay, Japanese anime, American animation, comic books, video games, and tabletop games. MomoCon includes unique panels (like "How to win a Tetris Marathon" and "Pikachu or Fake-a-chu?"), karaoke, workshops, parties, and more. General admission tickets start at $95 for a 4 day pass membership or $50 to attend only on Friday.
   - Georgia World Congress Center - 285 Andrew Young International Boulevard NW, Atlanta
---
SATURDAY, MAY 27
8th Annual Memorial Day Weekend Float/Cleanup at Amerson River Park (10 a.m. - 6 p.m.)
This yearly event by Float Daze helps clean up some of the litter that has made its way into the Ocmulgee River. Participants float down the Ocmulgee and pick up any trash on the shore or in the water and then meet on the sandbar to celebrate their good deeds together. Float Daze requests that everyone interested brings a life vest as well as a trash bag to this free event.
   - Amerson River Park - 2600 Riverview Road, Macon
Beards, Bourbon, and BBQ at the Cannonball House (10 a.m. - 3:30 p.m.)
The Cannonball House is hosting another Beards, Bourbon, and BBQ event this Saturday. This year, Fall Line Rambler will be performing live, Swamp Fox will be hosting bourbon tastings, and Ingleside Beard and Barber will be presenting the beard contests. All proceeds from this event will go to the historic Cannonball House. General admission tickets cost $25 and VIP tickets cost $50 and they can be purchased by calling (478) 745-5982.
- Cannonball House - 856 Mulberry Street, Macon

Hawaiian Swing Revisited at the Museum of Arts and Sciences (4 - 7 p.m.)
The Macon Pops will perform at this Hawaiian luau event to celebrate twenty years since The Big Kahuna and The Copa Cat Pack brought their catchy version of Neo-Swing to the world. Satterfield's will be serving a whole hog along with sides like the Island Macaroni Salad or Tropical Pineapple Slaw as well as hotdogs and mac-n-cheese for younger patrons. This event is free to attend and meal tickets cost $20 for adults and $10 for kids online.
   - Museum of Arts and Sciences - 4182 Forsyth Road, Macon
Big Kahuna and The Copa Cat Pack performed "Come On-a My House" at the 2001 MAC Awards in honor of Rosemary Clooney
Open Mic Comedy with Tall Trey at Reboot Retrocade & Bar (9 p.m.)
Comedian Tall Trey will host a night of open mic comedy on Saturday night at Macon's favorite bar/video arcade. This show is for patrons 18 and older and is free to participate in.
   - Reboot Retrocade & Bar - 566 Cherry Street, Macon
---
SUNDAY, MAY 28
Alphonso Thomas and Moments Notice at Jazz in The Courtyard at The Douglass Theatre (7 p.m.)
The Douglass Theatre's popular Jazz in the Courtyard series will return this Sunday with a performance by Alphonso Thomas and Moments Notice. This band's members were all formerly in Air Force bands and play smooth jazz, funk, and rhythm and blues. They are also based out of Warner Robins. Jazz in The Courtyard is free to attend.
   - The Douglass Theatre - 355 Martin Luther King Jr. Boulevard, Macon
---
---
More News from Macon