Live Music in Macon and Middle Georgia
Image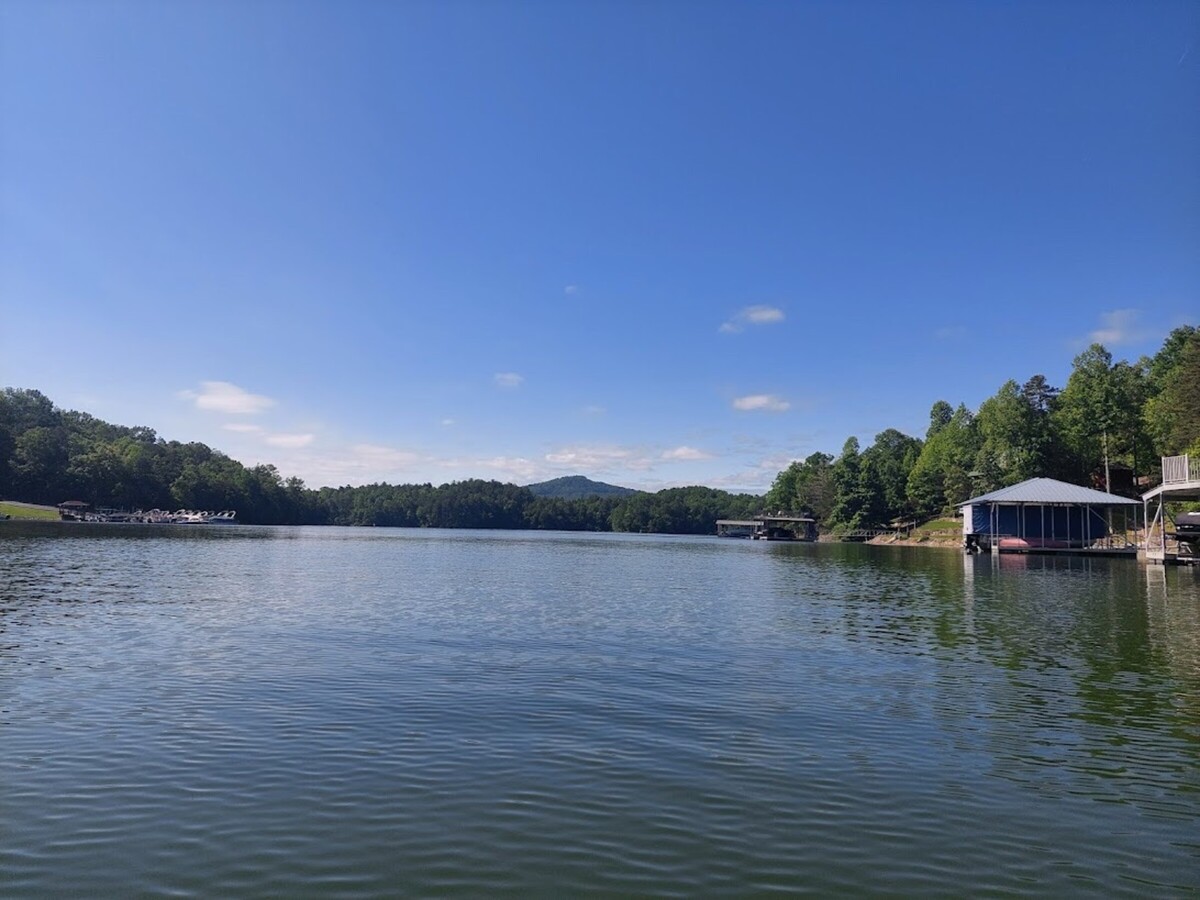 This weekend in Middle Georgia there are many performances from local bands as well as musicians just passing through. Music fans can catch a wide variety of music, from a Prince tribute show at The Society Garden to a rising country music star at The Hummingbird Stage and Taproom's 18th Birthday celebration. Below are just a select few of the live musical performances taking place this weekend.
---
FRIDAY, JUNE 2
DJ HIT PLAY AT MILLEDGEVILLE MAIN STREET'S FIRST FRIDAY BEACH BASH (5 P.M.)
Beach Blast will include 80 tons of sand, music from DJ Hit Play, limbo, kids volleyball games, and more. Guest are invited to bring their own beach chairs and toys to this unique event that is presented by Milledgeville Main Street and Five Star Automotive Group. This event will take place in Downtown Milledgeville and is free to attend.
ALEX STONE + THE TUESDAY HANGOVERS AT BUFFINGTONS IN MILLEDGEVILLE (6 P.M.)
Milledgeville's First Friday festivities will include Alex Stone and The Tuesday Hangovers performing at Buffingtons. Buffingtons serves foods like The Southern Comfort Burger and there is no cover charge to enter.
MISS KEELA AND SULTRÉ AT THE BOHEMIAN DEN (6 P.M.)
Miss Keela and Sultré will be performing at one of Downtown Macon's most unique stores. There is no cover charge to see both of these talented rhythm and blues singers perform.
MARK JOHNSON AT PATIO 901 IN PERRY (7 P.M.)
Mark Johnson will perform a solo acoustic set this Friday evening at Patio 901. Patio 901 is an outdoor venue in Perry that serves limited food and plenty of adult beverages.
DJ CARLOS AT THE CRAZY BULL (8:30 P.M.)
The patrons on The Crazy Bull will be celebrating First Friday with music from DJ Carlos that kicks off at 8:30 p.m.
SOUTHBOUND MOJO AT WILD WING CAFE IN MACON (9 P.M.)
Southbound Mojo is a band that plays popular country and rock and roll songs. They are based in Macon and can often be found performing at venues across Middle Georgia. Wild Wing Cafe does not have a cover charge.
BEN CHAPMAN AT GRANT'S LOUNGE (9 P.M.)
Ben Chapman is a self-taught guitarist who recently released a self-produced album titled "Amber Sound, Vol. 1". His musical style has been described as a bit of the Black Crowes mixed with Willie Neslon and some The Allman Brothers Band. Doors open at 8 p.m. and the show starts at 9 p.m. General admission tickets to Ben Chapman's performance cost $10.
Ben Chapman's music video for his song "Night Train to Nashville" includes images that look like pages from a graphic novel
TIER BLUE WITH FURY IN FEW AT JBA (9 P.M.)
Tier Blue (previously Hindsight) will perform along with special guests Fury in Few on JBA's main stage on Friday night. Hindsight formed in 2016 in Macon as a 5 piece rock and roll band. Hindsight had many loyal fans in Middle Georgia as well as in Atlanta that will like what they hear at Tier Blue's electrified performance. Tickets cost $10 in advance or $12 at the door.
TRES HOMBRES AT 20'S PUB (9 P.M.)
Tres Hombres will perform a selection of classic rock and roll and blues covers at 20's Pub. There is no cover charge at 20's Pub.
DJ LUPO AT BILLY'S CLUBHOUSE (10 P.M.)
DJ Lupo will be spinning popular rock and roll, country, and Top 40 hits late Friday night in North Macon's Billy's Clubhouse. Billy's does not have a cover charge.
UNDERGROUND SPRINGHOUSE AT THE HUMMINGBIRD (10 P.M.)
Underground Springhouse is a southeast jamband whose motto for creating music is "More of the good, less of the bad". The members of Underground Springhouse all met in Athens while attending the University of Georgia. Their fans are now located all across the country after the release of their first single, "Joyfell", in 2018, followed by their album "Underground Springhouse" in 2021 and lots of touring, especially in the southeast and up and down the east coast. The Hummingbird Stage and Taproom will be charging $5 as a cover during Underground Springhouse's performance Friday night.

---
---
SATURDAY, JUNE 3
ROAD TRIP: BLUEGRASS SATURDAYS AT LOCUST GROVE TRAIN PLATFORM (6 P.M.)
Fan's of bluegrass can enjoy live music at the Locust Grove Train Platform. Locust Grove is a small town that was established in 1893 and is located directly off of I-75 about 50 miles northwest of Macon. Multiple local artists will perform at this free, family friendly event at the historic train platform in Locust Grove.
TAYLOR ORTIZ AT JALAPEÑOS CANTINA IN GRAY (7 P.M.)
Macon's genre blending musician Taylor Ortiz will perform at Jalapeños Cantina Saturday evening. Jalapeños Cantina does not have a cover charge.
FREE LANCE RUCKUS AT TAYLOR'S COVE IN MILLEDGEVILLE (7 P.M.)
Free Lance Ruckus is a very busy alternative Americana rock band from Middle Georgia who perform covers and original songs. Free Lance Ruckus will be performing Saturday evening at the picturesque Taylor's Cove on Lake Sinclair.
NYTEBYRD AT FISH-N-PIG IN LIZELLA (7 P.M.)
NyteByrd is another talented band from Macon who play rock and roll, funk, rhythm and blues, classic rock, and dance covers. NyteByrd will be performing on Will's Bandstand, Fish-N-Pig's outdoor stage.
PURPLE MADNESS WITH SPECIAL GUEST MORRIS DAY AND THE TIME AT THE SOCIETY GARDEN (8 P.M.)
Purple Madness is one of the best Prince Tribute bands around, at least according to several fans who have passionately convinced me this is the case. From the videos I have seen, I would have to agree that the performance is likely as close to a the real thing as possible. Purple Madness will be performing along with a Morris Day and the Time tribute band. Tickets to this show will likely sell out and cost around $25.
CHRIS HICKS & FRIENDS AT AMICI IN MACON (8 P.M.)
Chris Hicks & Friends will play on the rooftop at Amici near Mercer University on Saturday. Hicks is a guitarist and singer who has played lead electric guitar for big acts such as Gregg Allman, Lynyrd Skynyrd, and The Marshall Tucker Band. Amici is a restaurant that serves food like wings, pizzas, and pastas and they do not have a cover charge.
KALEIGH COURSON AT THE CRAZY BULL (8:30 P.M.)
Kaleigh Courson is a country music songwriter and singer from Macon who is now based out of Nashville. Courson's musical style combines Southern rock and roll with country music and she has performed throughout the Southeast.
STREET BEANS AT GRANT'S LOUNGE (9 P.M.)
Street Beans is dedicated to bringing "high quality, low class, street music" to the masses. This uniquely named band is from faraway Lancaster, Pennsylvania. Doors open at 8 p.m. and the music starts at 9 p.m. Tickets to the Street Beans concert are $10.
DYLAN SCHNEIDER AT THE HUMMINGBIRD'S 18TH BIRTHDAY BASH (10 P.M.)
Dylan Schneider is an up-and-coming country music star who has been performing since the young age of 14. Schneider has been named as an artist to watch by the music streaming platform Pandora. You may have heard his song "Ain't Missin' You" on social media since it went viral and has been viewed over 56 million views. 
Dylan Schneider's song "How Does It Sound" is a romantic, country music love ballad
---
SUNDAY, MAY 28
FREE LANCE RUCKUS AT BUFFINGTONS IN MILLEDGEVILLE (6 P.M.)
Free Lance Ruckus is an alternative Americana rock often featured in Middle Georgia Times because of how often they perform in various venues around the area. Buffingtons does not have a cover charge to enter.
---
---
More News from Macon