What's Happening this Week: Your Guide to Events in Macon and Middle Georgia
Image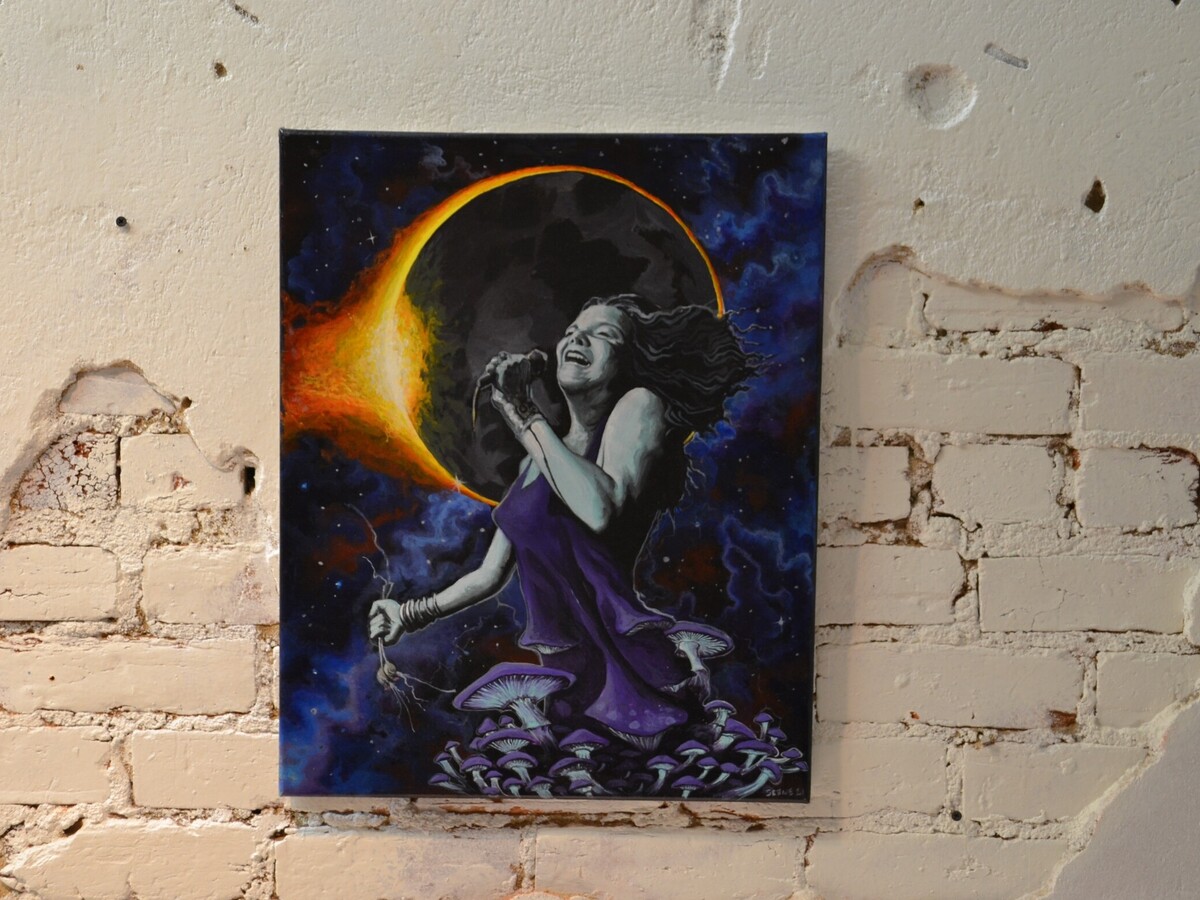 This week in Macon and Middle Georgia, you can go to a Macon Bacon game while supporting Georgia Southern University, attend a Bike Party and explore a North Macon neighborhood, go on an art hunt with friends, and much more. The following are just of few of the events taking place in your community the first full week of June.
---
MONDAY, JUNE 5
June Full Moon Yoga and Fire Ceremony on Coleman Hill (7 - 8:16 p.m.)
Amber Valentine and Bertram Tulloch will lead yoga class as the full moon rises above Downtown Macon on Monday night. Participants are requested to bring a mat and water to take part in this all-levels yoga class. Full Moon Yoga events are funded by donations from students.
 - Coleman Hill - 285 Spring Street, Macon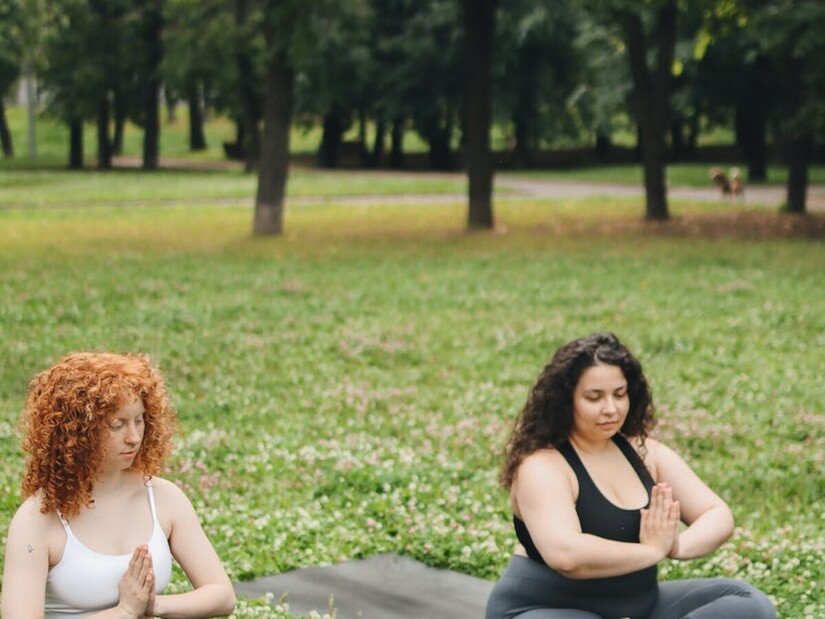 ---
TUESDAY, JUNE 6
Macon Bacon vs. Florence Flamingos - Georgia Southern Alumni Night (7 p.m.)
Tuesday is Georgia Southern Night at the Macon Bacon game against the Florence Flamingos, which means participants will receive a free Macon Bacon hat and all you can eat from the onsite food vendors and $5 from each ticket will also go towards Georgia Southern scholarships. Tickets to the Macon Bacon game on Tuesday cost $17.
 - Luther Williams Field - 150 Willie Smokie Glover Drive, Macon
---
WEDNESDAY, JUNE 7
Karaoke Wednesdays at Main St. Bar in Perry (7 - 9 p.m.)
Main St. Bar will have karaoke on Wednesday night to celebrate making it halfway through the week. Main St. Bar is located in Downtown Perry and patrons must be 21 or older to enter and participate in Karaoke Wednesdays. 
 - Main St. Bar - 740 Main St., Perry
---
THURSDAY, JUNE 8
Macon Bike Party: Rivoli Roll (6 - 8 p.m.)
On Thursday, Bike Walk Macon will throw another Macon Bike Party, this time exploring North Macon and Bolingbroke. Macon Bike Parties are "slow-paced community bicycle ride[s]" that allow participants to see Macon neighborhoods from a different perspective. Registration for the Rivoli Roll Macon Bike Party will start at The Triangle at 6 p.m. and the party/bike ride will start at 6:30. Bike Walk Macon requests all participants bring their helmets. We'll have FREE Bike Walk Macon lights, snacks, and drinks.
 - The Triangle - 1425 Old Forsyth Road, Macon
---
FRIDAY, JUNE 9
Boz Scaggs at the Macon City Auditorium (7:30 p.m.)
The multitalented Boz Scaggs will be performing at the Macon City Auditorium on Friday evening. Scaggs is a singer, songwriter, and guitarist who was a bandmate of Steve Miller in both The Ardells and the Steven Miller Band and is also credited for helping the formation of the band TOTO. One of his most well-known songs is his 1980 hit "JoJo". The doors open at 6:30 p.m. and the show starts at 7:30 p.m. Tickets to the Boz Scaggs concert start at $46.75 on Ticketmaster.com.
 - Macon City Auditorium - 415 First Street, Macon
Kenny Wayne Shepherd at the Grand Opera House (7:30 p.m.)
Kenny Wayne Shepherd is a talented and completely self-taught guitarist, singer, and songwriter who performs "blues-infused rock n' roll music". Ally Venable, a young guitarist, singer, and songwriter from Texas, will open for Shepherd at the historic Grand Opera House in Downtown Macon. Tickets to the Kenny Wayne Shepherd concert start at $49.
 - Grand Opera House - 651 Mulberry Street, Macon
Macon Summer Social at Cashman's Pub (8 p.m.)
The Macon Adult Recreation Club (MARC) will hold their first ever Macon Summer Social this Friday at Cashman's Pub. Patrons will meet new players and find out more about what MARC has to offer. Participants are encouraged to wear their most colorful Hawaiian shirts to make this event even more festive. The Macon Summer Social is a free event and will take place in the upstairs of Cashman's Club.
 - Cashman's Pub - 370 Cherry Street, Macon
---
SATURDAY, JUNE 10
The Great Art Hunt in Downtown Macon (9:30 a.m. - 7 p.m.)
The Great Art Hunt returns this Saturday. This fun event involves a map and a list of clues that are meant to help you find the many murals and sculptures located around Downtown Macon. Teams will take pictures at the art they are able to location and if the teams find all 20 locations, the team will be entered into a drawing for a week long vacation on St. George Island (for those 18 and older). There will also be small mini-prizes to find along the way as well as a Great Art Hunt tote bag. The event starts at The 567 Center any time between 9:30 a.m. and 12:00 p.m. The event ends at 7 p.m. when the photos must be emailed to The 567 Center as proof. Children 10 years old and under can participate for free (though they will not receive a t-shirt or tote bag). Tickets are $100 for a team of 4, $80 for a team of 3, or $60 for a team of 2. The Great Art Hunt will start at The 567 Center. 
 - The 567 Center - 456 1st Street, Macon
Bird Day at the Museum of Arts and Sciences (10 a.m.)
The Museum of Arts and Sciences will hold their annual Bird Day on Saturday morning. Participants will see the Museum's birds and learn all about the many types of birds from special guests from the Georgia Falconry Association (Dennis Mock and Mr. and Mrs. Paul Davis). Bird Day activities are included with regular museum admission for Saturday (which is $12.95 for adults, $10.95 for seniors and students, and $6.95 for children 6 to 16 years of age) and museum members receive free entry.
 - Museum of Arts and Sciences - 4182 Forsyth Road, Macon
Picnic in the Park Food Truck Festival (11 a.m. - 4 p.m.)
The 5th Annual Picnic in the Park Food Truck Festival will take place Saturday morning in Carolyn Crayton Park (f/k/a Central City Park) Members of the public are invited to bring their families and pop-up tents, picnic blankets, and chairs for lots of food and fun.
 - Macon Bibb County Recreation - 150 Willie Smokie Glover Drive, Macon
Skynfolks: The Authentic Lynyrd Skynyrd Experience at The Capitol Theatre (8 - 11 p.m.)
Fans of Lynyrd Skynyrd will want to attend the Skynfolks show on Saturday night. Doors open at 7 p.m. and the rock and roll starts at 8 p.m. General admission tickets to the Skynfolks concert cost $20 and balcony tickets cost $22.
 - The Capitol Theatre - 382 2nd Street, Macon
SkynFolks peformance of Lynyrd Skynyrd's "I Ain't The One" puts on display their ability to recreate the sound of the original iconic band
---
SUNDAY, JUNE 11
Macon Film Guild presents "Other People's Children" at the Douglass Theatre (2 p.m., 5 p.m., and 7:30 p.m.)
"Other People's Children" is a drama/comedy from France that deals with the complications that occur when two middle aged people fall in love while one of them has a young daughter (and an ex-wife in the picture) to consider. This movie will include subtitles and is not rated. Admission to the screening of "Other People's Children" is a very reasonable $5.
The Douglass Theatre - 355 Martin Luther King Jr. Boulevard, Macon
---
---
More News from Macon