Live Music in Macon and Middle Georgia this Week
Image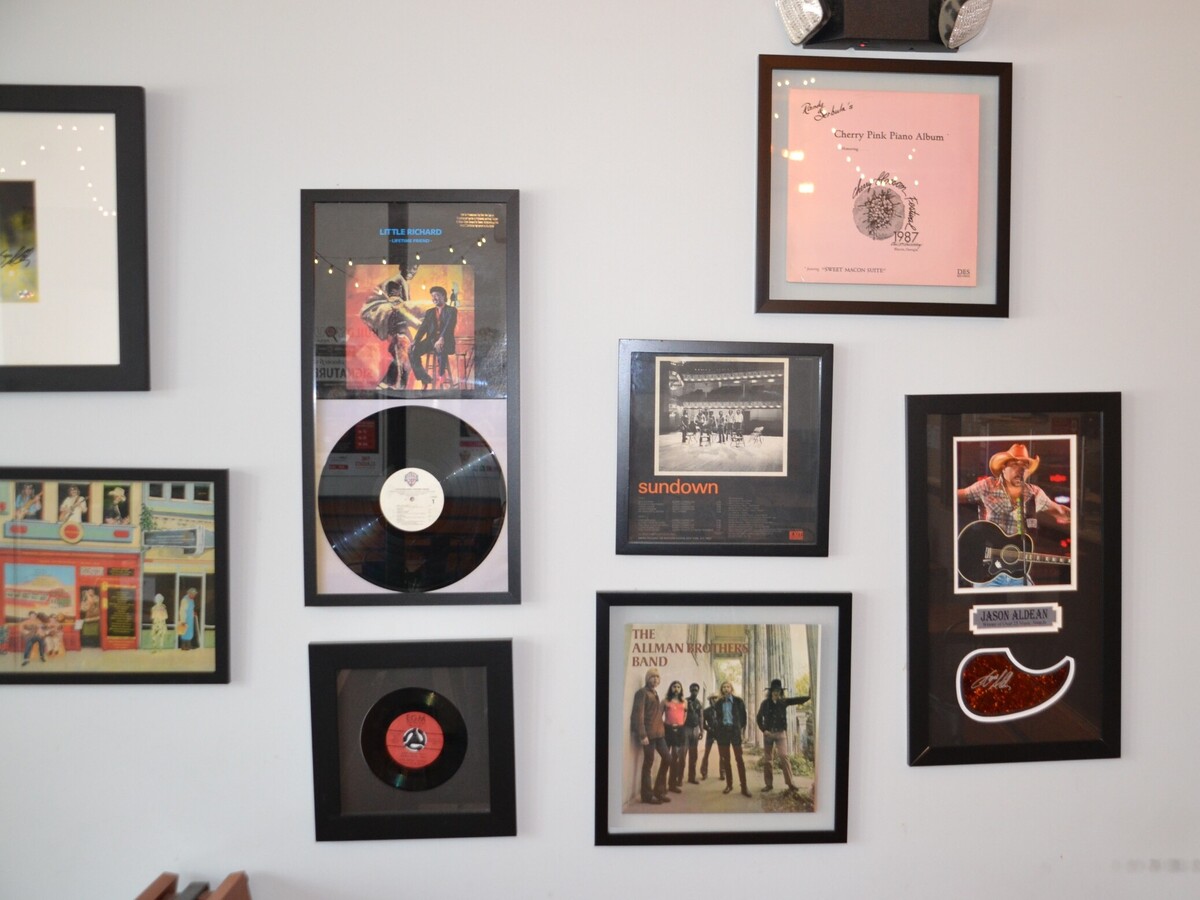 A considerable amount of live music will be performed on stages all around Macon and Middle Georgia this week. Talented performers will include Band of Heathens, Boz Scaggs, the Boswellz, and many more. The following are just a selection of some of the bands that will be taking the stage for Middle Georgia audiences.
---
THURSDAY, JUNE 8
JOSEPH PALMER & FRIENDS AT GRANT'S LOUNGE
Music can be very therapeutic and Joseph Palmer and Friends, along with musically inclined patrons of Grant's, will perform at the historic music venue this Thursday. Tickets to Therapy with Joseph Palmer & Friends cost $10.
BAND OF HEATHENS WITH SPECIAL GUEST DANNY BURNS AT THE CAPITOL THEATRE (8 P.M.)
The Band of Heathens formed in Austin in the early 2000s and they have released 16 albums and multiple singles and EPs since then. Their most recent album is named "Simple Things" and was released in 2023. This concert is presented by Macon's 100.9 The Creek. General admission tickets to the Band of Heathens show are $20 and balcony tickets are $30.
BILLY ALLEN AND THE POLLIES AT THE SOCIETY GARDEN (9 P.M.)
Billy Allen from Town Creek, Alabama will perform a pop and rock and roll music this Thursday at The Society Garden. He will be joined onstage by The Pollies, whose lead singer is Jay Bergess, for an evening of music at Macon's premiere outdoor bar and music venue.
---
FRIDAY, JUNE 9
LINA WILLIAMS AT BUFFINGTONS IN MILLEDGEVILLE (7 P.M.)
Lina Williams is a singer, songwriter, multi-instrumentalist and a student music therapist from Georgia. She will be performing at Buffingtons, a restaurant and bar that does not have a cover charge.
KENNY WAYNE SHEPHERD AT GRAND OPERA HOUSE (7:30 P.M.)
Kenny Wayne Shepherd will be playing blues infused rock and roll at the Grand Opera House this Friday. Ally Venable, singer, songwriter, and guitarist from Texas, will open for Shepherd. Ticket prices for the Kenny Wayne Shepherd concert start at $59.
BOZ SCAGGS AT MACON CITY AUDITORIUM (7:30 P.M.)
Boz Scaggs in touring the country after the recent release of his new album "Out of the Blues". Scaggs was born in Canton, Ohio and he learned to play the cello at the young age of 9. He went on to Steve Miller at a private school they both attended in Dallas, Texas and ultimately joined him in The Ardells and the Steve Miller Band. Tickets to the Boz Scaggs concert start at $46.75.
BOZWELLZ AT MAIN ST. BAR IN MILLEDGEVILLE (8 P.M.)
The Bozwellz is a band made up of two talented musicians and they can often be found performing all around Middle Georgia. The Bozwellz' newest single is titled "Gonna Be Alright".
The Bozwellz' "Gonna Be Alright" is a resoundingly positive response to all the fears, tragedies, and anxieties that many experience on a daily basis
THE MIDLIFE CHRYSLTER'S AT 20'S PUB (9 P.M.)
The Midlife Chrystlers will play popular rock and roll hits at 20's Pub this Friday. 20's Pub does not have a cover charge.
SWAIN AT GRANT'S LOUNGE (9 P.M.)
SWAIN is a trio of musicians based out of Macon. Stephen Swain, the group's singer and songwriter, will also be celebrating his recent wedding at this performance. Tickets to the SWAIN show are $10.
---
---
SATURDAY, JUNE 10
MICHELLE MALONE BAND AT GRANT'S LOUNGE (8 P.M.)
Michelle Malone has been called a "master at mixing blues and Americana music" by Guitar Player Magazine and you can see her perform at Grant's Lounge on Saturday night. Malone has performed with Gregg Allman, the Indigo Girls, Brandi Carlile and others and she has released a total of 17 albums. Her most recent album is titled "1977", which includes the song "Dust Bowl Man", and it was released last April. Tickets to the Michelle Malone show are $10.
SKYNFOLKS AT THE CAPITOL THEATRE (8 - 11 P.M.)
Lynyrd Skynyrd tribute band Skynfolks will perform at The Capitol Theatre on Saturday night. Doors open at 7 p.m. and the sounds of people yelling "Free Bird" start around 8 p.m. General admission tickets cost $20 and balcony tickets cost $22.
SWAIN AT SOCIETY GARDEN WITH SPECIAL GUESTS JODY HIGHTOWER AND JOSEPH PALMER (8:30 P.M.)
SWAIN will have another performance this weekend and will be joined by special guests Jody Hightower and Joseph Palmer.
GROUND HUM AT THE HUMMINGBIRD (10 P.M.)
Ground Hum plays popular 90's alternative music and they are from Macon. They will be performing at The Hummingbird Stage & Taproom on Saturday night (after their show at Billy's Clubhouse on Friday). The Hummingbird has a cover charge of $5.
BOOTZ & KATZ AT JBA (10 P.M.)
Bootz & Katz are two DJs who play House and EDM at music venues around Middle Georgia. They perform original music as well as spin all the crowd favorites. JBA will have a cover charge of $5 to see the show.
THE BEARCATS REUNION SHOW AT BILLY'S CLUBHOUSE (10 P.M.)
The Bearcats will play popular alternative rock and roll hits for a one night only reunion show at Billy's on Saturday night. The Bearcats are from Macon and stopped performing around the summer of 2017. Billy's Clubhouse does not have a cover charge.
---
SUNDAY, JUNE 11
FALL LINE RAMBLER AT BUFFINGTON'S IN MILLEDGEVILLE (6 P.M.)
Fall Line Rambler is a rock and roll and blues (as well as a little country too) band from Milledgeville. Buffington's does not have a cover charge.
---
---
More News from Macon