Things to Do this Week in Macon and Middle Georgia
Image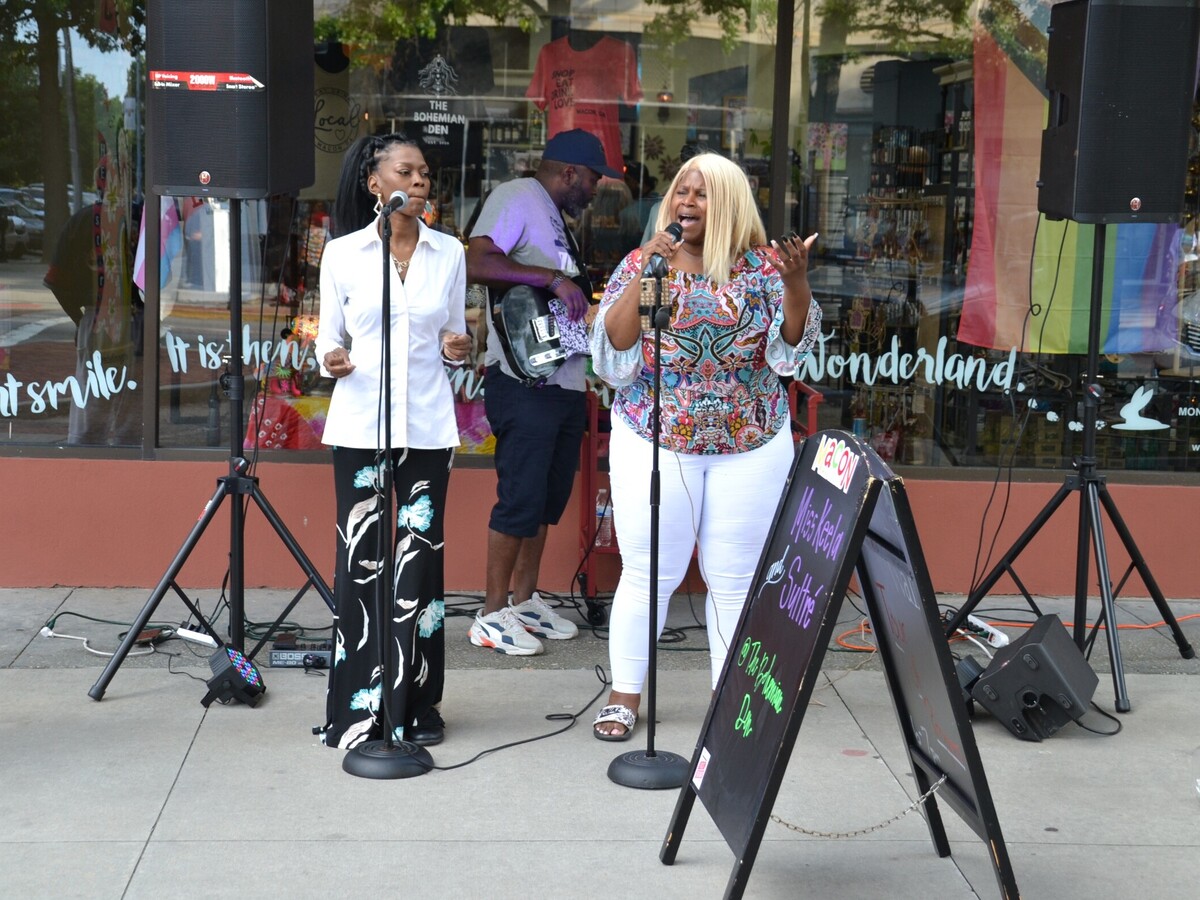 Whether you want to go to an Adult Day Camp and make items like beer steins and animal sculptures, or listen to true stories about freedom at the historic Grant's Lounge, there are plenty of interesting things to do in Macon and Middle Georgia. The following are just a few of the fun events taking place this week.
---
MONDAY, JUNE 12
Adult Day Camp at The 567 Center for Renewal (6:30 - 8:30 p.m.)
There are many day camps for children but adult day camps are a rarity. The 567 Center for Renewal is presenting Adult Day Camp from Monday through Saturday of this week. Each day participants will create different things from clay, including beer steins and sculptures. Campers will be able to glaze what they have crafted on Saturday. Tickets to Adult Day Camp is $175 for non-members and $145 for members.
 - 567 Center for Renewal - 456 1st St, Macon
---
TUESDAY, JUNE 13
Storytellers Macon presents "The Spirit of Freedom" at Grant's Lounge (6:30 p.m.)
Storytellers Macon will present featured storytellers Andrea Cooke and Muse Dixon who will recount instances of "the spirit of freedom" in their own lives on the Grant's Lounge stage. Audience members can also sign up to tell their own true, 5 minutes stories in front of a crowd of their peers at Grant's Lounge. There is no charge to attend or take part in this storytelling event.
 - Grant's Lounge - 576 Poplar Street, Macon
---
WEDNESDAY, JUNE 14
The Great Tiki Crawl at Fall Line Brewing Co. (6 p.m.)
Six bars in Downtown Macon will take part in the Great Tiki Crawl this Wednesday. Patrons will be on a mission to gather clothing items from various bars around town based on the idea that a monkey stole their clothes. Tickets to this humorous event cost $10.
 - Fall Line Brewing - 567 Plum Street, Macon
Screening of "Get On Up" at the Douglass Theatre (2 p.m.)
The Douglass Theatre will screen "Get On Up" as part of their Senior Cinema series on Wednesday. "Get On Up" is a biopic movie about James Brown's difficult childhood and larger than life stardom. The screen of "Get On Up" is free to attend for seniors.
 - Douglass Theatre - 355 Martin Luther King Jr. Boulevard, Macon
---
THURSDAY, JUNE 15
Piecework: A Conversation on the Heritage and Tradition of African American Quilt Making at the Macon Mall (4 p.m.)
The Macon Arts Alliance is presenting this educational event which will involve a conversation between the very talented local fabric artist Wini McQueen and Therese Folkes Plair. Plair is an award-winning performance artist who is classically trained and has spent a lot of time in West Africa researching "oral traditions, language, and women's rituals." This event is free to attend.
 - Capricorn Sound Studios - 540 Martin Luther King Jr. Boulevard, Macon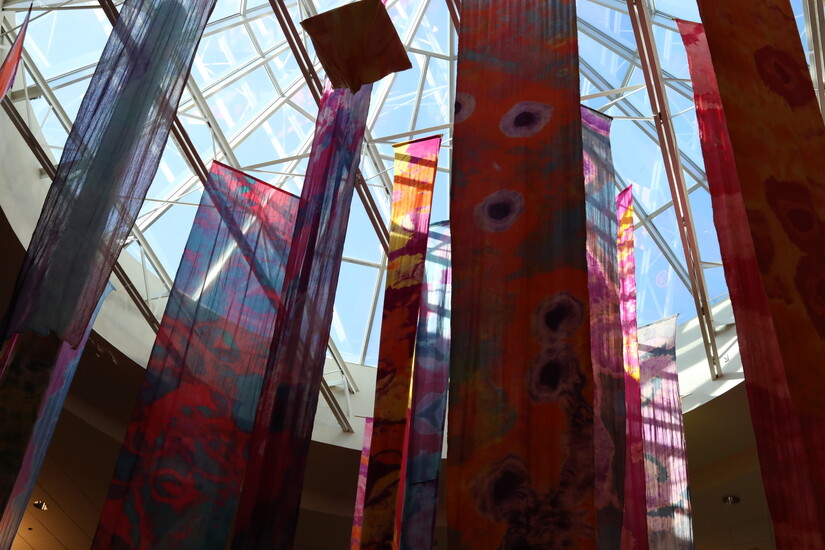 RESCHEDULED TO JUNE 29: An Art Experience at Quill Cocktail Bar (6:30 - 9:30 p.m.)
Artist Sylvia Donaldson will lead a painting class "inspired by the Ocmulgee River" at Quill this Thursday. Composer N3510 will also be performing an original composition during this event. Tickets for Quill Cocktail Bar's "An Art Experience" cost $30.
 - Quill Cocktail Bar - 350 2nd Street, Macon
---
FRIDAY, JUNE 16
Father's Day and Juneteenth Market at Houston County Galleria (11 a.m. - 7 p.m.)
From Friday through Saturday this week, Brownbrook Market presents the Father's Day and Juneteenth Market at the Houston County Galleria. Multiple vendors will showcase items that make for one-of-a-kind Father's Day gifts.
 - Houston County Galleria - 2922 Watson Boulevard, Macon
The Real Talk Concert at the Douglass Theatre (7 p.m.)
The Real Talk Concert is a Macon 200 bicentennial event that will celebrate Juneteenth. It will feature performances by Sa-Roc and include presentations by DJ B3, SABIR, BlaccMel, and Aläz, and include a special guest performance by DKOMX. Tickets to The Real Talk Concert cost $20.
 - Douglass Theatre - 355 Martin Luther King Jr. Boulevard, Macon
The Shade Trees at The Society Garden (8:30 p.m.)
Daniel NeSmith (of Back City Woods fame) and his band The Shade Trees will perform on the big stage at The Society Garden this Friday night.
 - The Society Garden - 2389 Ingleside Avenue, Macon
Bob Lennon featuring Shy Company and Speakerbaux at JBA (9 p.m.)
Rapper, singer, and songwriter Bob Lennon will perform along with Shy Company and Speakerbaux at JBA on Friday night. Lennon released his first album "Ashtrays" back in 2017 and he will be one of the performers at the 2023 Bragg Jam concert crawl. He will be joined on stage by Speakerbaux and Shy Company, a talented band from Macon who has been making big moves lately. Tickets to the concert cost $10.
 - JBA - 425 Cherry Street, Macon
---
SATURDAY, JUNE 17
Smokestack at the Big House Museum (7 p.m.)
Smokestack is a band from Jacksonville, Florida made up of 6 musicians who will perform on the newly renovated stage at the Big House this Saturday evening. Admission for the Smokestack concert is donation based.
 - Allman Brother Band Museum at the Big House - 2321 Vineville Avenue, Macon
ROAD TRIP: Boys in the Band at Barnstormer's Grill in Williamson (8 p.m.)
Boys in the Band is an Alabama tribute group who also come from Fort Payne, Alabama just like the original country music band did. They will perform on the indoor stage next to the Barnstormer's Grill restaurant in Williamson on Saturday night. General admission tickets to the Boys in the Band concert cost $25.
 - Peach State Aerodrome - 349 Jonathan's Roost Road, Williamson
---
SUNDAY, JUNE 18
Father's Day
Rad Dads Day at Fall Line Brewing Co. (12 p.m.)
Fall Line Brewing will be celebrating Father's Day this Sunday with specials on drinks and the chance to make a custom hat for $10 from 2 to 5 p.m.
 - Fall Line Brewing Co. - 567 Plum Street, Macon
---
---
More News from Macon