Live Music in Macon and Middle Georgia this Week
Image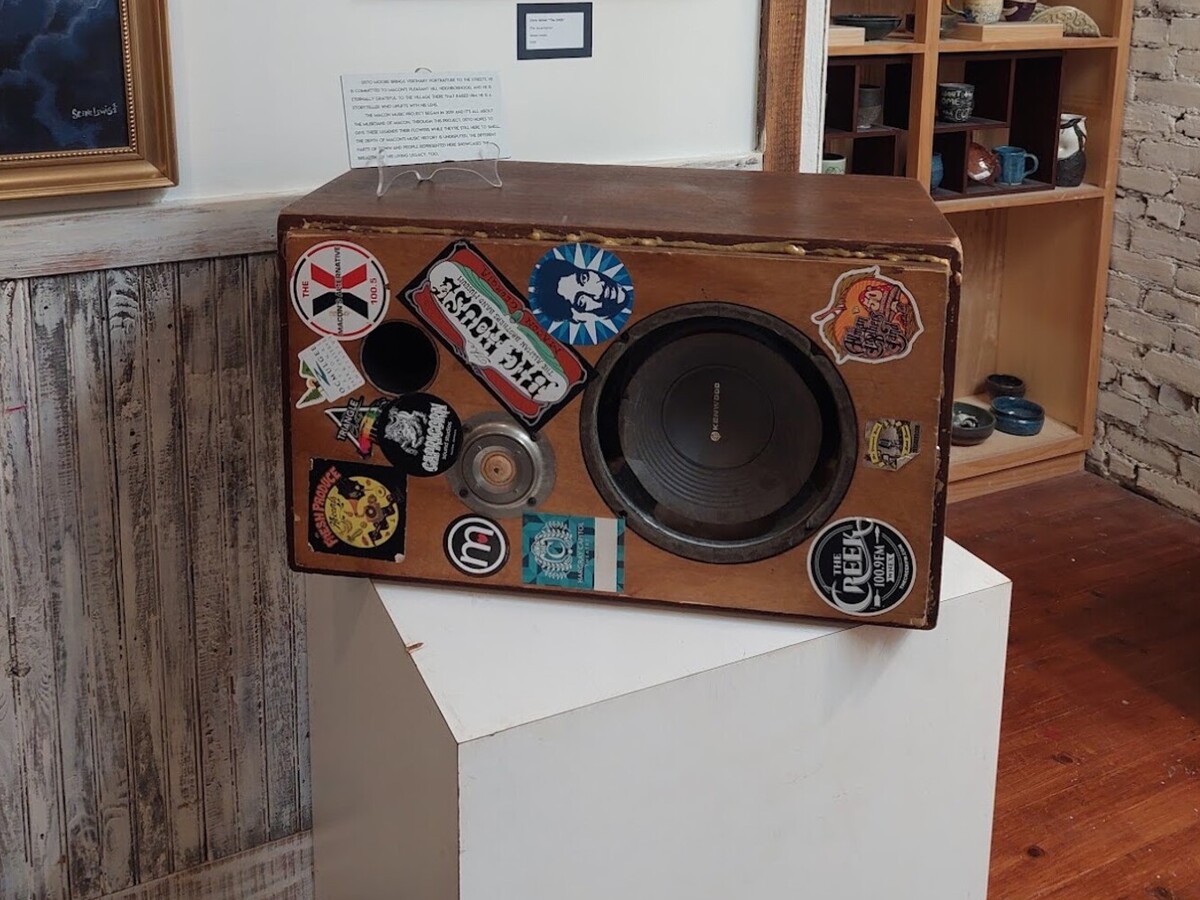 Musicians from Macon and Middle Georgia have made impacts across the world for many years now and this week there are plenty of talented musicians performing at venues throughout the region. This article covers just a select few of the live musical performances music lovers can enjoy.
---
THURSDAY, JUNE 15
MATT PIPPIN AT WILD WING CAFE IN MACON (11:30 P.M.)
Matt Pippin is a sing and songwriter based in Middle Georgia who will be performing Thursday night at Wild Wing Cafe. Pippin can often be found performing around the region. Wild Wing Cafe is a sports bar and restaurant located on Riverside Drive in North Macon.
FRIDAY, JUNE 16
ANNAMARIE SHINES AT BUFFINGTONS IN MILLEDGEVILLE (7 P.M.)
Annamarie Shines is a talented pianist and singer that will be performing at Buffingtons on Friday. Buffingtons is a restaurant that serves foods like wings, nachos, quesadillas, "sammiches", and burgers.
FREE LANCE RUCKUS AT CASHMAN'S PUB (8 P.M.)
Free Lance Ruckus is an alternative Americana rock and roll band who play a mix of original music and popular covers.
THE SHADE TREES AT THE SOCIETY GARDEN (8:30 P.M.)
Daniel NeSmith of Back City Woods returns to The Society Garden with his new band The Shade Trees. The Shade Trees play classic rock and Americana music. The Society Garden often charges a cover at the gate.
RECKLESS SOUL AT 20'S PUB (9 P.M.)
Reckless Soul will play a mix of popular country, Southern rock and rule, and blues songs. 20's Pub does not have a cover charge.
BOB LENNON FEATURING SHY COMPANY AND SPEAKERBAUX AT JBA (9 p.m.)
Bob Lennon was called an "unconventional and unstoppable" rapper by Macon Magazine. He will be joined on stage by the talented members of Shy Company as well as Speakerbaux. Tickets cost $10.
PARTY DUO AT WILD WING CAFE IN MACON (9 P.M.)
Frances and Rusty are the members of the band Party Duo and they will be playing at Wild Wing Cafe on Riverside Drive near the new mall.
ROBERT LEE COLEMAN AT GRANT'S LOUNGE (9 P.M.)
Robert Lee Coleman has had a long, storied career, playing with famous soul musician Percy Sledge and with the JB's who backed James Brown. Tickets to the Robert Lee Coleman show cost $10.
Robert Lee Coleman's performance of "Country Woman", along with Wyatt Pyles, Elbert Gadson, and Kenneth Robinson (aka BuBu), highlights his impressive musical talents
THE HIPPIES AT BILLY'S CLUBHOUSE (10 P.M.)
The Hippies play both original songs and popular covers and their style is a mix of blues and Southern rock and roll. Billy's Clubhouse does not have a cover charge.
---
---
SATURDAY, JUNE 17
SMOKESTACK AT THE BIG HOUSE MUSEUM (7 P.M.)
Smokestack is a 6 piece band from Jacksonville and their style was deeply influenced by The Allman Brothers Band. Admission to see Smokestack is donation based.
BAS AT AMICI MACON (8 P.M.)
BAS is a band that is hard to define: their music is a fluid mix of genres including jam band, rock and roll, and psychedelic rock. Amici Macon is a popular restaurant and bar near Mercer University.
AMERICAN SLANG AT THE CRAZY BULL (8:30 P.M.)
American Slang is a band of teenagers from Oklahoma who formed their rock and roll group during the pandemic of 2020. American Slang released the song "Gypsy Life" in March of 2022. The Crazy Bull usually charges a cover.
ACE MONROE AT GRANT'S LOUNGE (9 P.M.)
Ace Monroe is a rock and roll band that seeks to get their audiences moving and grooving during their shows. The band is made up of Robbie Dylan, Josh Alfano, Jack Kaiser, Jonathan Tatooles, and Erik McIntyre. Tickets to the Ace Monroe show cost $10.
2 FINGER JESTER AT THE HUMMINGBIRD (10 P.M.)
2 Finger Jester is a hard and classic rock cover band based out of Warner Robins. This band specializes in 80's hair metal music and will be playing hits from bands like Poison, Motley Crue, and Guns N' Roses. The Hummingbird has a $5 cover.
SUNDAY, JUNE 18
COLIN CUTLER AT BUFFINGTON'S IN MILLEDGEVILLE (6 P.M.)
Colin Cutler describes himself as a "hot pepper man/banjo and guitar slinger" and he is multi-instrumentalist who has toured throughout the country. Cutler is based out of Greensboro, North Carolina. Buffingtons does not have a cover charge.
---
---
More News from Macon