Spotlight on Live Music this Weekend in Macon and Middle Georgia
Image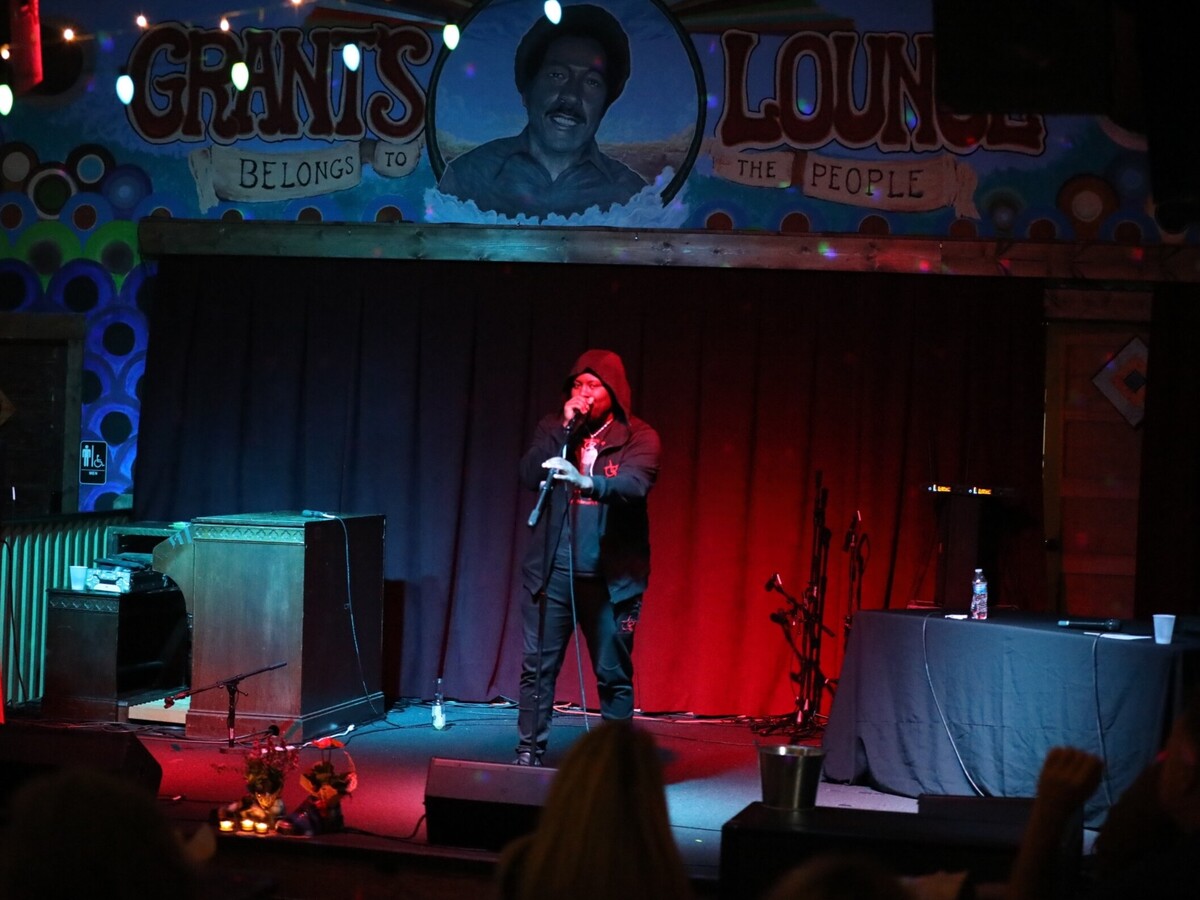 This weekend is a prime time for enjoying live music in Middle Georgia! Unique events abound such as the 24 hour drum and bass festival in nearby Monticello or the Jimi Hendrix and Stevie Ray Vaughn tribute band performance at Grant's Lounge. The following are just a few of the fantastic concerts and shows taking place near you in the next few days.
---
FRIDAY, JUNE 30
THE BROKEN HEARTS AT THE SOCIETY GARDEN (7 P.M.)
The Broken Hearts is a Tom Petty tribute band from Gainesville performing at The Society Garden this Friday. This band was created by former Tom Petty and Mudcrutch band mate Charlie Souza along with Shawn Scheller of the band Save The Radio! Tickets to The Broken Hearts show cost $15 online or at the gate.
KAZUAL AND DJ MIX MASTER T AT HERITAGE OAKS PARK IN PERRY (7 - 10 P.M.)
Kazual is a band made up of three brothers from Atlanta who mix rhythm and blues, rap, and pop together to create their own unique sound: they will perform from 7 until 9 p.m.. DJ Mix Master T is from Perry and he plays funk, Southern soul, blues, country, pop, Latin music, and more. Attendees can bring coolers and chairs or picnic blankets to enjoy this free, family-friendly event.
CHARLES DAVIS AND THE VELVET SOUND AT MAIN ST. BAR IN PERRY (8:30 - 11:30 P.M.)
Charles Davis and the Velvet Sound are a popular band that can often be found performing at iconic venues in Macon like Grant's Lounge. Friday night the band will perform at Main St. Bar in Downtown Perry.
JAYY HOPP AT GRANT'S LOUNGE (9 P.M.)
Jayy Hopp is a musician from LaGrange whose influences range from gospel and rhythm and blues acts to Jimi Hendrix, and Jimmy Johnson. He has recently even performing country blues influence music. Tickets can be purchased at the door or online.
SOUTHBOUND MOJO AT 20'S PUB (9 P.M.)
Southbound Mojo are at it again this weekend, playing popular country and rock songs for the crowd at 20's Pub. This music venue is a bar and grill off of Riverside Drive that does not have a cover charge.
THE PAINTERS AT BILLY'S CLUBHOUSE (10 P.M.)
The Painters will perform at Northside Macon's Billy's Clubhouse late Friday night. This band is a funk rock band from Statesboro and Laurens county who are now based in nearby Dublin. Patrons at Billy's Clubhouse can listen to the catchy song from The Painters' single Brain Matter (2022) or maybe even hear their newest, unreleased single Paint the Town.
TRAE PIERCE AND THE T-STONES AT THE HUMMINGBIRD (10 P.M.)
Trae Pierce is a multi-instrumentalist musician from Miami who first started touring at the young age of 13. He has since produced, toured, and recorded with acts like Flo-Rida, Susan Tedeschi, Robert Plant, and Peter Gabriel. Additionally he has appeared on the television shows of David Letterman and Conan O'Brien and in movies like "Brother Bear".
Trae Pierce and the T-Stones' single "Be Anything" is an inspirational song about a small town girl making her dreams come true
ALEX STONE AND FRIENDS AT JBA (10 P.M.)
On Friday night, Alex Stone (whose name you might recognize from local funk band The Woofs) will perform with a few musically skilled friends at JBA late Friday night. Stone's gifted friends include Matt McMillan, Christian Gibson, Zach Jordan, and Shane Manety. Tickets to the show cost $5 at the door starting at 9:45 p.m.
---
---
SATURDAY, JULY 1
ROAD TRIP: DRUM AND BASS FESTIVAL SUMMER SLAM FEATURING HUGH HARDIE, MC FAVA, AND MANY MORE IN MONTICELLO (12 P.M.)
And now for something completely different, a 24 hour drum and bass festival will take place in nearby Monticello at Camp Deserido this Saturday and Sunday. This festival is presented by Atlanta Drum and Bass and MC Flava and will include performances from multiple DJs including Hugh Hardie, MC Fava, BDK, Daydream, Momo, and more. There will also be free camping, games and activities, food and drink vendors, and open decks. Summer Slam tickets start at $45 and only those 16 and older can attend.
FREE LANCE RUCKUS AT FISH N PIG (7 P.M.)
Free Lance Ruckus is an alternative Americana rock and roll band who can usually be found performing at a variety of venues around Middle Georgia. This band plays a mix of original music as well as popular cover songs.
LITTLE WING EXPERIENCE AT GRANT'S LOUNGE (9 P.M.)
Little Wing Experience is a Jimi Hendrix and Stevie Ray Vaughn tribute band from Macon. Band members include Shane Smith "The Saint" (Guitar), Steve Macon (Bass/Vox), and Lavon Smith (Drums). There will also be a mini-set from Led Zeppelfied, according to the band. Doors open at 8 p.m. and the music starts at 9 p.m.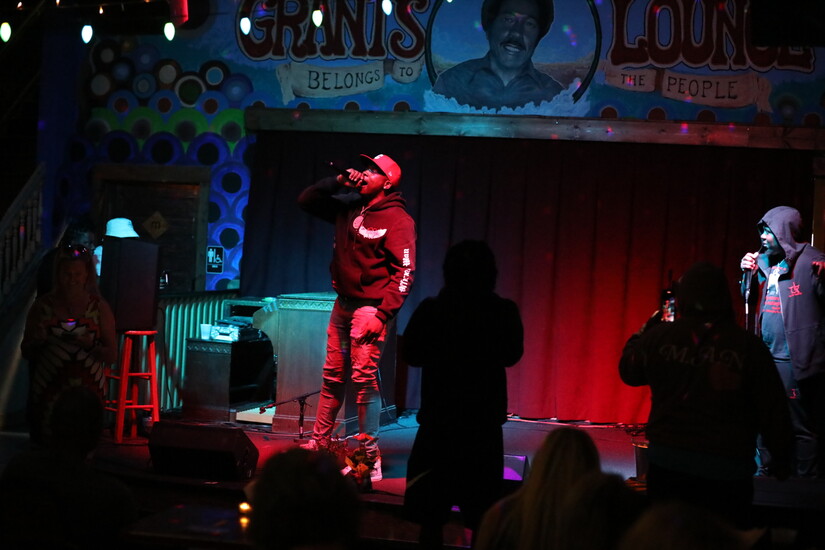 WYATT PYLES AND DAN KELLY WITH FRIENDS AT BILLY'S CLUBHOUSE (10 P.M.)
Macon's list of talented musicians seems to be endless and Wyatt Pyles and Dan Kelly, along with their musical friends, are definitely on that list. They will be performing at one of North Macon's most notable dive bars, Billy's Clubhouse, which does not have a cover charge.
DJ 3.NIGMA AT JBA (10 P.M.)
3.Nigma has a long history of performing at JBA back when it was located on the corner and can often also be found keeping crowds hyped at weddings and private events. Now that JBA has moved to a much bigger and more centrally located building, 3.Nigma is returning to take the stage once again. There will be special guest performances as well during 3.Nigma's performance. JBA will charge a cover of $5 starting at 9:45 p.m.
ROSATOI AT THE HUMMINGBIRD (10 P.M.)
Rosatio is an alternative rock and roll band from Statesboro known for their energetic performances of cover songs by famous bands like The Beatles, The Strokes, Cage The Elephant. Rosatio's members are Blane Wheeler (singer/songwriter/guitarist), Caleb Sanders (lead guitarist/backing vocalist), Mark Lovstedt (bass guitarist), and Pierce Tanner (drummer). The Hummingbird will charge a $5 cover for this show.
---
SUNDAY, JULY 2
DJ AD AT VIBEZ 1ST SUNDAY GOSPEL BRUNCH/STREET PRAISE EXPERIENCE (12 - 3 P.M.)
VIBEZ celebrates its two year anniversary this Sunday with live Gospel music and entertainment from DJ AD. VIBEZ is a "elevated brunch, bar, and grill" co-owned by Bud Dupree of the Atlanta Falcons. This event is free to attend and patrons are invited to bring their own lawn chairs for comfort.
FALL LINE RAMBLER AT BUFFINGTON'S IN MILLEDGEVILLE (6 - 9 P.M.)
Fall Line Rambler mostly play covers but add their own unique twists and they like to see the crowds up and dancing during their performances. Buffington's is a restaurant in Milledgeville that often hosts live music and does not have a cover charge.
---
---
More News from Macon