Fun and Interesting Events in Middle Georgia this Week
Image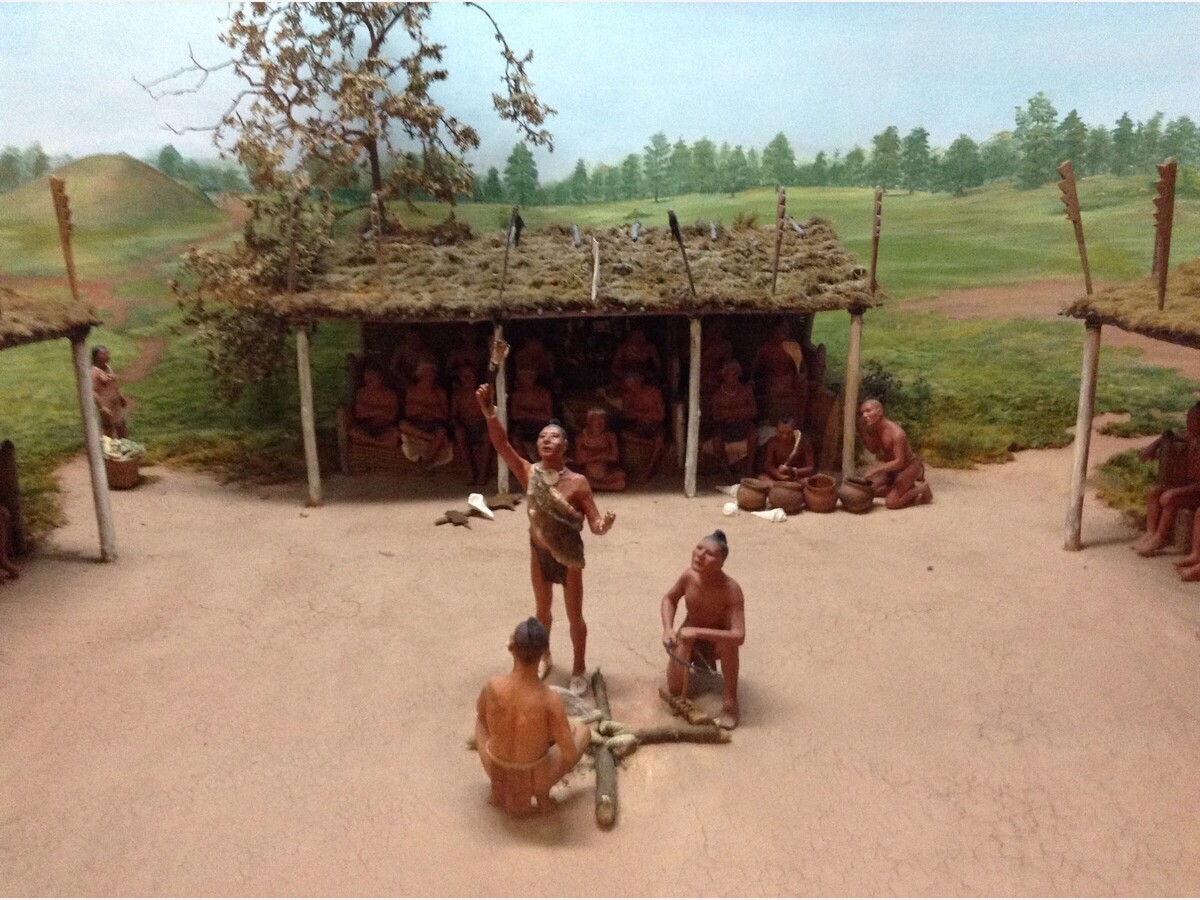 The 2023 Bragg Jam Concert Crawl was a hit with the crowds in Downtown Macon last week but there are many other fun things scheduled to take place during the end of July and beginning of August, including a full moon yoga class on Coleman Hill, a Hank Williams Jr. tribute band at the Griffin Opera House, multiple First Friday events in Downtown Macon, and other unique events. The following are just a few of the fun things to do in Middle Georgia this week.
---
MONDAY, JULY 31
Read with a Ranger at the Ocmulgee Mounds (10 - 10:30 a.m.)
Ocmulgee Mounds National Historical Park (which will hopefully soon be a National Park and Reserve) often hosts free events for the public like the Read with a Ranger program on Monday Morning. During Read with a Ranger, Ranger Caroline reads children's books to the park's visitors at the Outdoor Classroom or in the Visitor Center Theater if there is inclement weather.
Ocmulgee Mounds National Historical Park - 1207 Emery Highway, Macon
90's Party at Crunch Fitness in Centerville (5 - 8 p.m.)
Crunch Fitness in Centerville is traveling back to the 90's with a 90's party on Monday evening. Guests are invited to wear their best 90's outfits (certainly they are somewhere in your closet or drawers) and come to this time traveling event that will include vendors, prizes, and more according to Crunch Fitness.
Crunch Fitness - 2930 Watson Boulevard, Centerville
---
TUESDAY, AUGUST 1
August Full Moon Yoga and Fire Ceremony on Coleman Hill (7 - 8:15 p.m.)
Yoga teachers Amber Valentine and Bertram Tulloch will lead a yoga class under the full moon on Downtown Macon's Coleman Hill. This donation based yoga class will also include a fire ceremony where you will be encouraged to release your fears and worries. Attendees are asked to bring a yoga mat, water, and some friends though there will be a limited amount of mats available to borrow.
Coleman Hill - 285 Spring Street, Macon
Summertime Jazz at Amici's in Milledgeville (7 - 9 p.m.)
Amici's in Milledgeville will celebrate another summertime jazz event presented by Georgia College and State University's jazz faculty and friends and hosted by Chris Enghauser and Don Parker.
Amici Milledgeville - 101 W. Hancock Street, Milledgeville
---
WEDNESDAY, AUGUST 2
Renegade Lemonade: Wine and Cocktail Tasting at Just Tap'd (6, 7:30 p.m.)
The Lemonade Renegade Wine and Cocktail Tasting at Just Tap'd will introduce attendees to Renegade Wine, a lemon wine that is perfect for summertime. Guests will receive four samples of wine (lemon wine along with three wine cocktails) and a personal size charcuterie board for $10. Alex Reiter, the creator of Renegade Lemonade, will present the Lemonade Wine and Cocktail Tasting and tickets can be purchased on Eventbrite.com.
Just Tap'd - 488 1st Street, Macon
Family Feud Style Trivia at Fall Line Brewing Co. (7 p.m.)
Fall Line Brewing Co. hosts an evening of Family Feud style trivia every Wednesday night. The brew pub and bar promises "hilarious twists, epic battles, and Fall Line gift cards" for the winners.
Fall Line Brewing Co. - 567 Plum Street, Macon
Lip Sync Battle at Rigby's Entertainment Complex in Warner Robins (7:30 p.m.)
Lip Sync Battle is kind of like a singing competition but without the singing. Instead the winner will be chosen based on their ability to lip sync and appear to sing along with popular songs in a convincing manner. This event is perfect for a friend's night out or a unique date night.
Rigby's Entertainment Complex - 2001 Karl Drive, Warner Robins
---
THURSDAY, AUGUST 3
Songwriters in the Round at Grant's Lounge (9 p.m.)
This Thursday talented musicians and songwriters Evan Barber, Scott Baston, and other special guests will perform at Grant's Lounge's Songwriters in the Round. Doors open at 8 p.m. and the show starts at 9 p.m. with tickets to Songwriters in the Round costing $10.
Grant's Lounge - 576 Poplar Street, Macon
---
FRIDAY, AUGUST 4
First Friday in Downtown Macon (4 p.m. - 12 a.m.)
First Friday is back in Downtown Macon this weekend with an event for kids and their families in Third Street Park from 5:30 to 7:30 that features lawn games and more, live music performances, special events, an art walk event, and more. 
The First Friday Art Crawl is a First Friday tradition and will include comedy, music, and lots of artwork from talented artists at the following galleries:
- The Macon Art Alliance will open the Ocmulgee Painters Society's August exhibit "Seeing Things in a New Light" with a First Friday reception from 4 to 7 p.m.
- McEachern Art Center will present "PROOF: From the Archive of ABSOLUTE COLOR", an archive of artist Gretchen Wagner's "ongoing research, process, and exploration of color as both form and center" from 4 to 8 p.m.
- The 567 Center for Renewal will host an opening reception of "Piece Work" which will feature paintings by Eric O'Dell from 5 to 8 p.m. along with light refreshments. The Third Street Studio will host a collection of small artworks by local, multi-talented artist Anna Richards from 5 to 8 p.m.
- The Douglass Theatre will also present THE GLOW-UP Comedy Show starting at 7 p.m. with general admission tickets costing $30.
- And First Friday always involves music and this Friday the live music shows include The Shade Trees along with Justin Cutway at JBA at 9 p.m. and Seven Year Witches with Sister Sandoz at The Hummingbird from 10 p.m. to 2 a.m.
Food Truck Friday at Center Park in Centerville (5:30 - 6:30 p.m.)
Centerville will have their August Food Truck Friday this week with multiple food trucks, a splash pad, and a performance by Cam Vance starting at 6 p.m. The food vendors who will be onsite at Food Truck Friday include ABC Catering, Cuban Island Cafe, D&D Burgers Wings & Things, Dot Bowl, Jail Creek Farms Winery, Pinky's Shaved Ice, Scott Boys Smokin' BBQ, Tasty Prayer, The Gym Cantina, and Tipsy Peach.
Center Park at Centerville - 103 E. Church Street, Centerville
First Friday in August's Classic Car Show in Milledgeville (6 p.m.)
Milledgeville will celebrate the first Friday of the month with a Classic Car Show sponsored by many local businesses including Five Star Automotive Group, Fickling Lake Country Realty, Gigi's by Grace Ann, Beyond Bronzed, Qarbon Aerospace, Tri-Co Go, WMVG 104.5, and many more.
We Run the City 3 in Warner Robins (7 - 11 p.m.)
The Urban Jeep Squad Club, LLC (UJSC) will host a 3 day event over the weekend with a sound competition by jeeps, cars, trucks, and bikes, a sound competition by GS3, food, music, raffles, and more. Tickets to compete in the car show competition at We Run the City 3 cost $25, VIP parking is $20, and tickets for spectators of the car show cost $10.
Warner Robins Parks and Recreation - 900 N. Houston Road, Warner Robins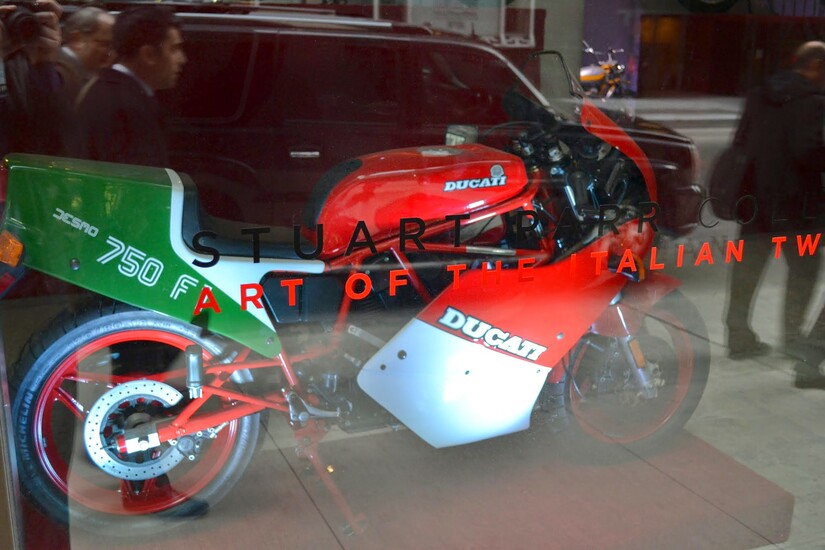 The Mixer Launch Party at Friends on the HILL in Warner Robins (10 p.m. - 2 a.m.)
This Friday night, as part of Warner Robin's Friends on the HILL's Mixer Launch Party, Clarkafterdark, Oldflame, and Cl33bo will spin big bass and electronic dance music late into the night. Court of Miracles will also be presenting a live art performance during the free event for a 21 years old and older audience.
Friends on the HILL - 104 Westcliff Boulevard, Warner Robins
---
SATURDAY, AUGUST 5
Farmers Market at Center Park in Centerville (9 a.m. - 1 p.m.)
Center Park at Centerville will host another Farmers Market this Saturday with produce from local farmers, art and goods from artisans, and baked goods as well.
Center Park at Centerville - 103 E. Church Street, Centerville
Ladies Paddle at the Oconee River Greenway (9 a.m., 11 a.m., 1 p.m., 3 p.m.)
The Oconee Outfitters is hosting a Ladies Paddle event that launches from the Oconee River Greenway and leisurely floats down to the Central State boat ramp. There are multiple departure times and a single kayak rental costs $45, canoes and tandem kayak rentals cost $75, and kid's kayak rentals cost $25.
Oconee River Greenway, Milledgeville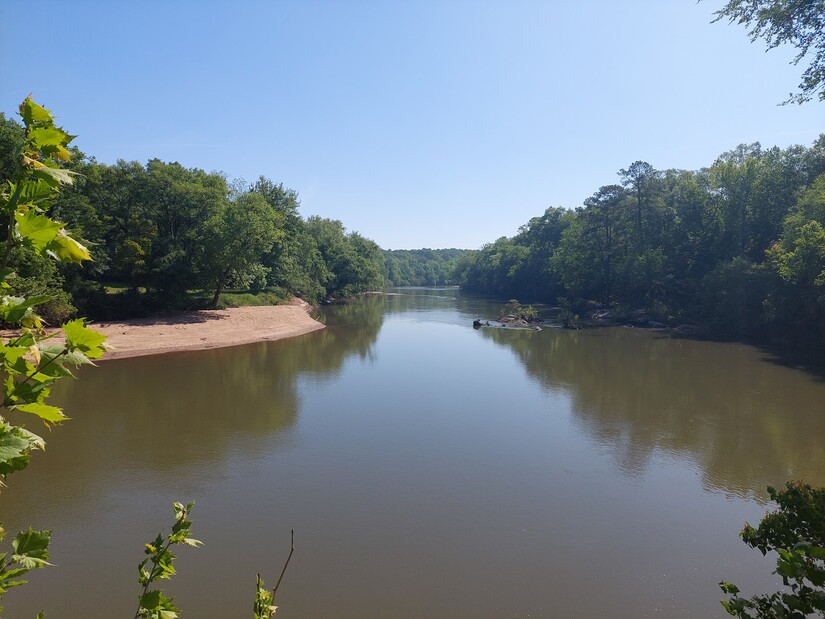 ROAD TRIP: Hank William Jr. Tribute Band "All My Rowdy Friends" at the Griffin Opera House (8 p.m.)
The country music legend Hank Williams Jr. tribute band "All My Rowdy Friends" will perform at the Griffin Opera House this Saturday evening. The organizers promise you will have a hard time telling the difference between the singer and stage and Bocephus himself. Tickets to see "All My Rowdy Friends" start at $27.75.
Griffin Opera House - 102 N. Hill Street, Griffin
Mean Girlz at Friends on the HILL in Warner Robins (8 p.m.)
The Tribe Macon will be presenting a saucy drag show at Friends on the HILL this Saturday night with performances from Zoya Marx, Sadé Vidalle, Christina Leòn, and many more. DJ B3 will be providing the music for the show. Tickets to see Mean Girlz cost $10.
Friends on the HILL - 104 Westcliff Boulevard, Warner Robins
---
SUNDAY, AUGUST 6
Monkey Joe's Birthday Celebration in Warner Robins (12 - 6 p.m.)
The mascot of the children's entertainment center Monkey Joe's is turning 5 and his birthday celebration is this Sunday. As part of the party activities, there will be cake, singing, games, face painting and balloown twisting (between 3 and 5 p.m.), and birthday surprises, according to Monkey Joe's. Guests will receive discounted admission of $8 to celebrate as well.
Monkey Joe's - 4993 Russell Parkway, Warner Robins
More News from Macon