23rd U.S. Poet Laureate Joy Harjo Returns to Macon
Image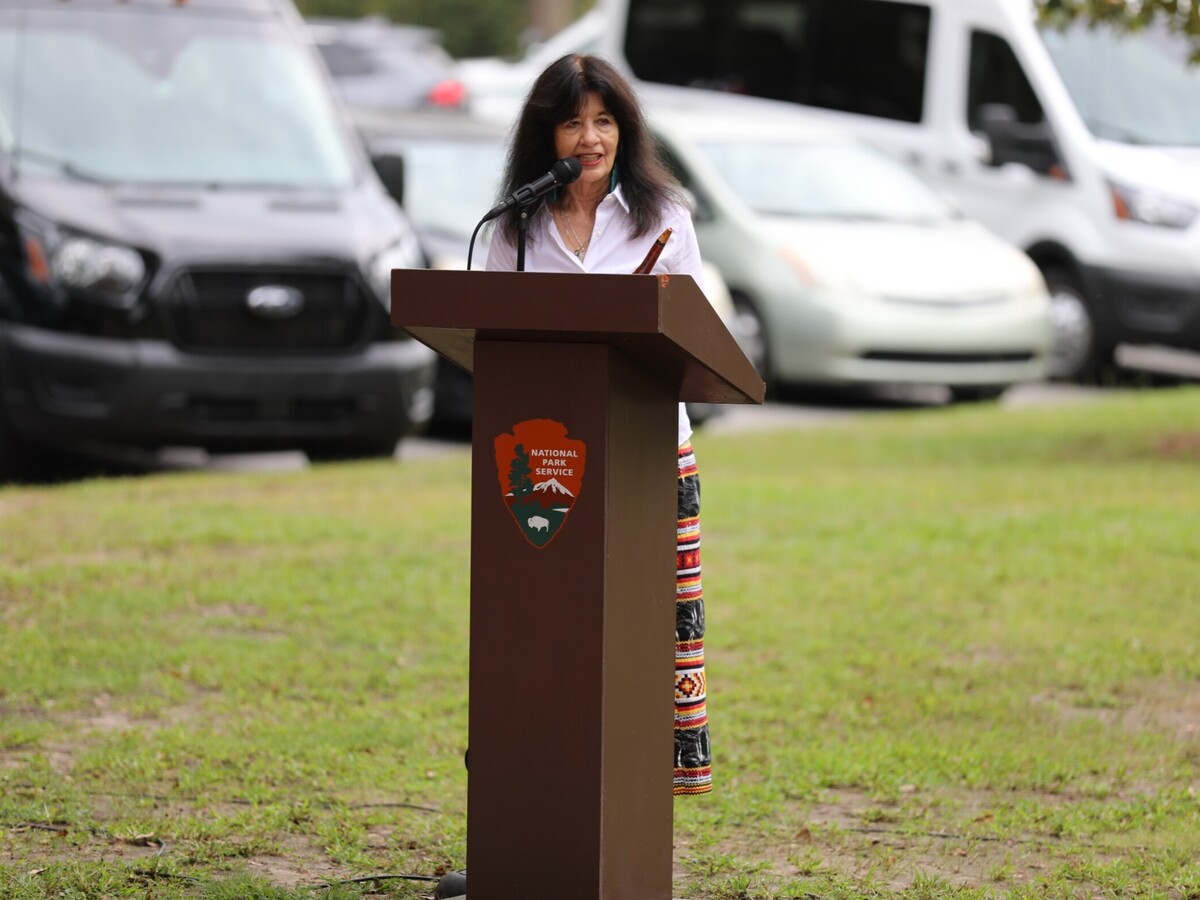 Joy Harjo is a woman of many talents: not only is she a poet, a singer, a musician who plays multiple instruments, a playwright, and an artist but she was also the 23rd United States Poet Laureate. 
The U.S. Poet Laureate serves as the official poet of the country and most U.S. Poet Laureates only serve one or two terms, with a term being one year). Harjo served in the role from 2019 to 2022 and she was also the first Native American to hold the position as well as she is a citizen of the Muscogee (Creek) Nation.
Harjo has previously visited Macon and on Tuesday, September 26th, she returned to two Macon locations for readings and performances, first at the School of Arts & Letters at Middle Georgia State University and then at the Ocmulgee Mounds National Historical Park. 
Harjo's list of accomplishments is several pages long but most recently she was awarded the National Book Critic Circle's Ivan Sandroff Lifetime Achievement Award in 2022 and was named the winner of Yale's 2023 Bollingen Prize for American Poetry. 
At the Ocmulgee Mounds National Historical Park, Harjo played the flute, recited her poetry, and read from her memoirs to a large, attentive crowd.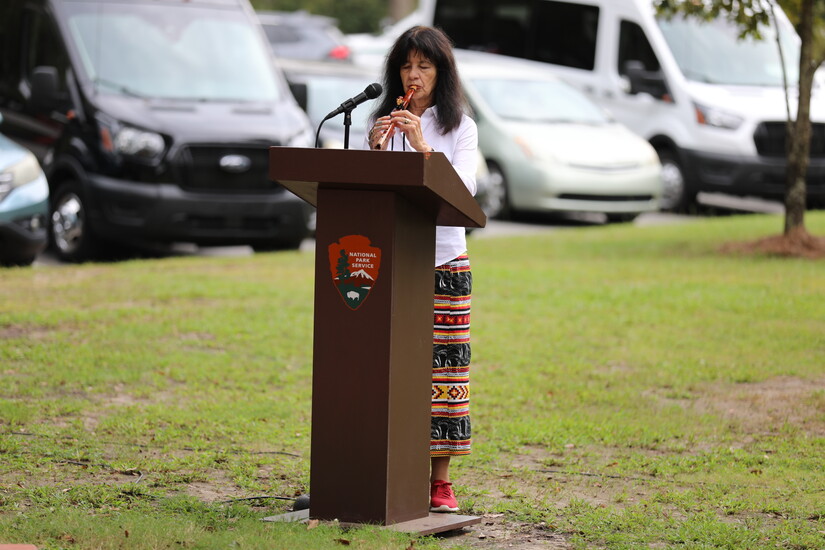 During her reading and performance at the Ocmulgee Mounds, Harjo talked about our connection to the Earth and to each other, the importance of tradition and memory, and the tragic historical events that led to the Trail of Tears and the loss of the Muscogee (Creek) Nation's ancestral lands. 
Harjo also read one of her books, "Remember", which Amazon.com has named as one of the Best Children's Books of the Year So Far 2023 (though Harjo was clear during her appearance that the book was not just for children).
Random House Kids recently uploaded a video to YouTube.com with Joy Harjo reading an excerpt of her poem "Remember" along with images from the recently released picture book of the same name
More News from Macon