Live Music Spotlight in Middle Georgia
Image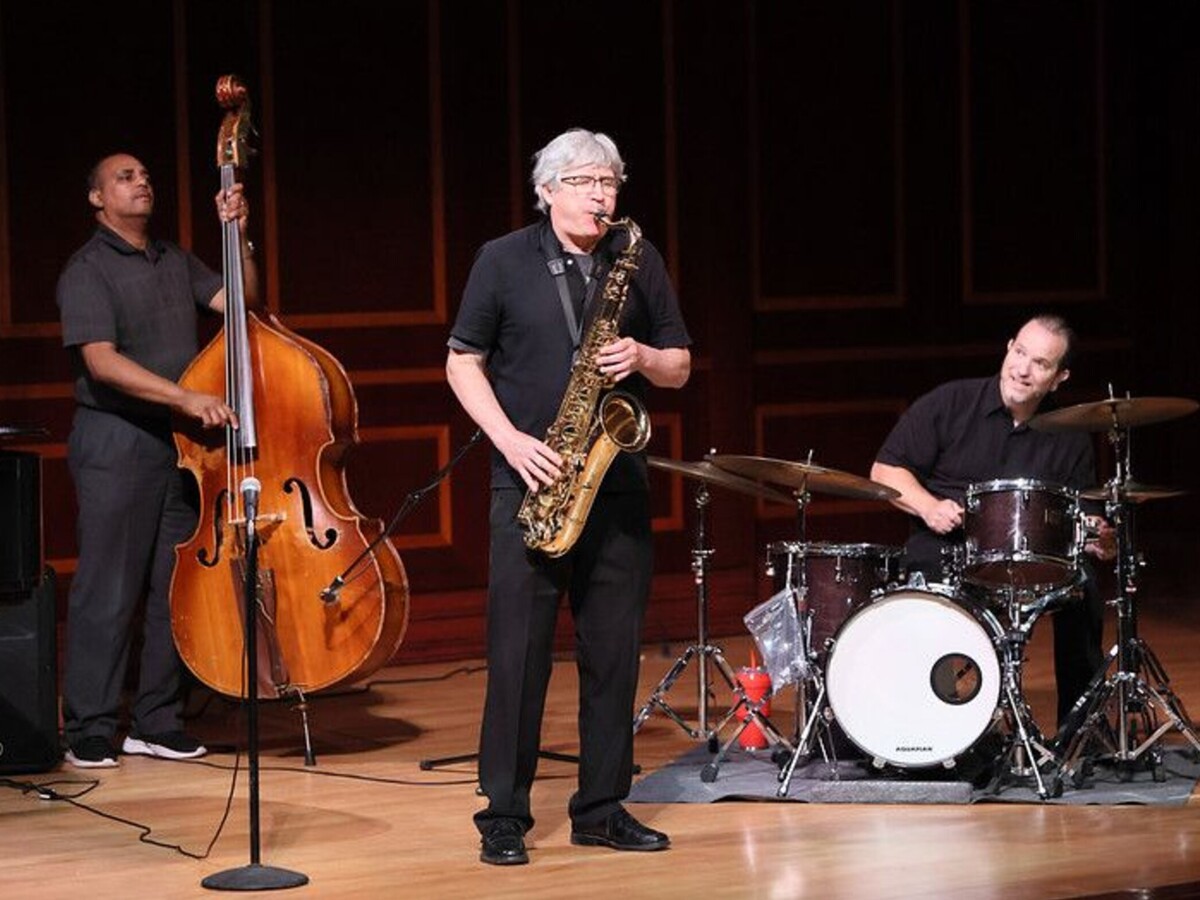 This weekend the sound of live music will be filling up venues all around Middle Georgia, including at the historic Grant's Lounge, The Muse Theatre, and The Douglass Theatre. The following are just a few of the performances taking place in the next few days, which will include an Octoberfest celebration at Macon's Just Tap'd, a free concert celebrating "Joey Stuckey Alive Day", and more.
---
THURSDAY, SEPTEMBER 28
ROAD TRIP: RHONDA HART AND BAND CONCERT AT THE GRIFFIN AUDITORIUM (7:30 - 10:30 P.M.)
The Grammy nominated singer Rhonda Hart will be performing along with her band at the Griffin Auditorium this Thursday night. Some of her most well-known songs are "Did I Shave My Legs For This" (written with Deana Carter) and "Waiting for the Phone to Ring". Hart will be performing both classic rock and roll and country songs during this show. Tickets cost $20 and children receive free entry with the purchase of an adult ticket.
THE OSCEOLA BROTHERS WITH THE DIRTY JANES AT GRANT'S LOUNGE (9 P.M.)
The Osceola Brothers, who are based out of Hollywood, Florida and were influenced by bands like the New York Dolls and Jimi Hendrix, will play at Grant's Lounge on Thursday. Special guests The Dirty Janes, another rock and roll band from Florida, who recently released a new single titled "Doll In Strings". Doors open at 8 p.m. Tickets for the show will cost $10 in advance or at the door.
---
FRIDAY, SEPTEMBER 29
TOM RULE, PAM BEDWELL NICK MALLOY, QUESTIONATL, AND THE JOEY STUCKEY BAND AT 6TH ANNUAL JOEY STUCKEY ALIVE DAY AT THE DOUGLASS THEATRE (5 - 10 P.M.)
Celebrate the survival of musician Joey Stuckey who battled against a brain tumor and came out on the other end. While Stuckey can no longer sing, this does not stop him from making music and entertaining others. The show will include performances by Tom Rule playing jazz on the piano (6 p.m.), singer/songwriter Pam Bewell (6:30 p.m.), Nick Malloy (7 p.m.), QuestionATL (7:30 p.m.), and the progressive Americana music of The Joey Stuckey Band. This event is free to attend and family-friendly.
CRUTCHFIELD AND POE AT LONGLEAF DISTILLERY (6 P.M.)
Crutchfield and Poe will be playing classic rock covers of songs from bands like The Allman Brothers Band, The Eagles, and John Prince at Longleaf Distillery Friday night. Longleaf Distillery does not have a cover charge.
HUGH HESSION AT THE MUSE THEATRE IN PERRY (6 P.M.)
Hugh Hession is a singer and piano player (as well as a piano and vocal instructor) based in Warner Robins. Hession will be performing a concert at The Muse Theatre on Friday evening as part of the venue's Free Summer Concert series. Attendees can also enjoy drinks in the garden and food, according to The Muse Theatre. Doors open at 6 p.m. and this event is free to the public and family friendly.
ADEEM THE ARTIST WITH NEWPORT TRANSPLANT AT CAPRICORN SOUND STUDIOS (7:30 P.M.)
Adeem the Artist's version of country music is a unique one: they received accolades from several major music focused publications for their 2021 album "Cast-Iron Pansexual". Their music blends Appalachian music, poetry, and comedy to create a completely unique sound. Newport Transplant is a band from Athens whose songs are a mix of "sci-fi folk", honky tonk, and punk rock, according to the band's Bandcamp page. Tickets to see Adeem the Artist with Newport Transplant cost $25.
Adeem the Artist's song "Books & Records" revolves around the rapidly rising costs of living
SEVEN STEPS TO HEAVEN: A NIGHT OF JAZZ AT FICKLING HALL (7:30 P.M.)
Seven Steps to Heaven: A Night of Jazz is a free faculty artist recital from Mercer University's Townsend School of Music. Faculty members Monty Cole and Marcus Reddick will play classic jazz and original compositions along with Ken Trimmins (on trumpet), Kevin Bales (on piano), Neal Starkey (on bass), and Mercer alumnus Jeremy Roberts (on guitar). This concert is open to the public, free to attend, and takes place in McCorkle Music Hall's Fickling Hall.
GEORGE SHINGLETON AND CODY BOLDEN AT GRANT'S LOUNGE (9 P.M.)
George Shingleton will perform at historic Grant's Lounge on Friday night. Shingleton is known for his "unique mix of outlaw country and southern rock". Cody Bolden, another country music artist, will also be performing. Tickets to the show cost $10 online or at the door.
THE BEARCATS AT JBA (10 P.M.)
The Bearcats are an alternative rock and roll band from Macon who perform both original songs and covers. JBA often has a cover a the door to attend their live music shows.
DJ LAYLO AT FRIENDS ON THE HILL IN WARNER ROBINS (10 P.M.)
DJ Laylo will be on the mixing board playing music to dance to at Friends on the HILL's The Mixer this Friday. There is no cover charge at Friends on the HILL.
---
SATURDAY, SEPTEMBER 30
THE KENNY RAY WILLIAMS BAND AT THE SOCIETY GARDEN (12 - 4 P.M.)
The Kenny Ray Williams Band will be playing rock and roll and blues music at The Society Garden on Saturday afternoon. Joe Palmer's birthday will be the special occasion being celebrated during the band's performance. One of the Society Garden's newest additions, the restaurant Liliana's, will also be serving up hot, tasty food for those who are celebrating.
DJ UH-OH AT JUST TAP'D (4 - 7 P.M.)
DJ Uh-Oh will be helping Just Tap'd celebrate Octoberfest this Saturday. Expect some polka music, giant pretzels, bratwurst, and lots of cold brews as well at this festive event.
ROAD TRIP: ATLANTA SYMPHONY ORCHESTRA AT PIEDMONT PARK IN ATLANTA (7:30 P.M.)
The Atlanta Symphony Orchestra will be performing at Piedmont Park's Oak Hill on Saturday at 7:30 p.m. Those who arrive by 6:30 p.m. will also be able to hear the Atlanta Symphony Youth Orchestra perform. Attendees can bring picnic dinners and there will be food trucks on site as well. This concert is free and open to the public.
E.G. KIGHT ALBUM RELEASE PARTY AT THE SOCIETY GARDEN (8 P.M.)
E.G. Kight is a singer, songwriter, and guitar player who has been performing country influenced blues music for more than half a decade. Kight has been nominated for many awards throughout her career and this show will celebrate the release of their new album "Sticks & Strings". "Sticks & Strings" debuted at number 10 on the Billboard Blues Charts. Tickets will be on sale at The Society Garden's gate the night of the show.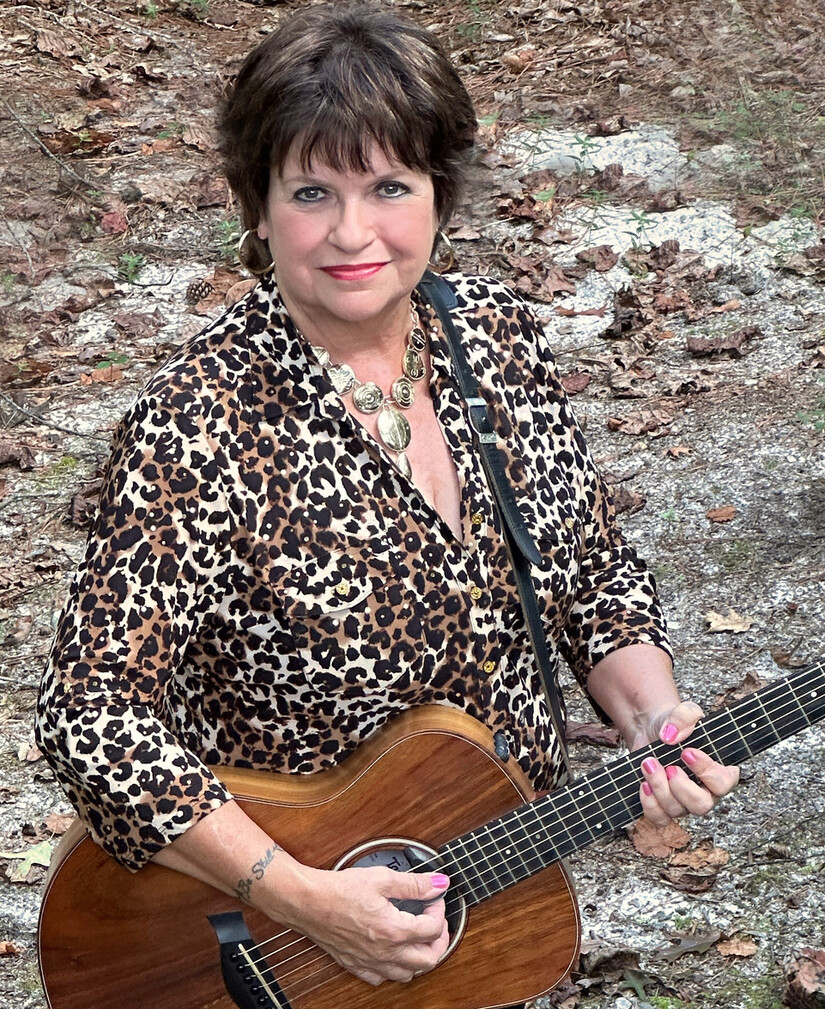 MOON TAXI AT THE CAPITOL THEATRE (8 - 11:30 P.M.)
Moon Taxi is a indie and alternative rock band that will be performing at The Capitol Theatre on Saturday night. The band recently released their sixth full length album titled "Set Yourself Free". Doors open at 7 p.m. and the show starts at 8 p.m. Tickets to see Moon Taxi start at $35.
FREE LANCE RUCKUS AT CASHMAN'S PUB (8 P.M.)
Free Lance Ruckus, a very busy alternative Americana rock and roll band from Middle Georgia, will be performing at Cashman's Pub in Downtown Macon on Saturday night. Cashman's Pub does not have a cover charge.
THE REVERB AT SERENITY ENTERTAINMENT COMPLEX (8 P.M.)
The Reverb is an event for songwriters and poets to celebrate their art. There will be multiple performances of both poem and songs at The Reverb, an event brought to you by Inspyard.
GIVE ME OBLIVION, SEPTARIAN, DEADHAND, AND EMBERING EFFIGY AT FRIENDS ON THE HILL IN WARNER ROBINS (8 - 11 P.M.)
The heavy metal band Give Me Oblivion will be performing along with some of their heavy metal friends from the bands Septarian, Deadhand, and Embering Effigy this Saturday night. Give Me Oblivion will also be filming footage for an upcoming music video during this event. Attendees must be 21 years old and older and tickets cost $15 at the door.
THE RELICS AT BILLY'S CLUBHOUSE (10 P.M.)
The Relics is a band from Atlanta and they will be playing covers of songs from bands like The Beatles and Green Day until late at North Macon's Billy's Clubhouse. This music venue and bar does not have a cover charge.
HEDONISTAS AT THE HUMMINGBIRD (10 P.M.)
The Hedonistas, a five piece funk/pop/rock band from Atlanta, will be performing at the official afterparty for the Moon Taxi show late on Saturday. Anyone who is over 21 with a Moon Taxi ticket or wristband will receive free entry, according to the venue. Everyone else will pay a $5 cover charge for entry.
The Hedonistas official music video for their song "Oh My My!" has been viewed almost 25,000 times on YouTube since it was uploaded in early August
---
SUNDAY, OCTOBER 1
DJ CUSTOMS AT SUNDAY NIGHT KARAOKE AT BILLY'S CLUBHOUSE (8 p.m.)
DJ Customs will host an evening of karaoke fun on Sunday at Billy's Clubhouse. There is never a cover charge at this music venue/bar.
More News from Macon