Your Weekly Guide to Fun and Unique Events in Middle Georgia
Image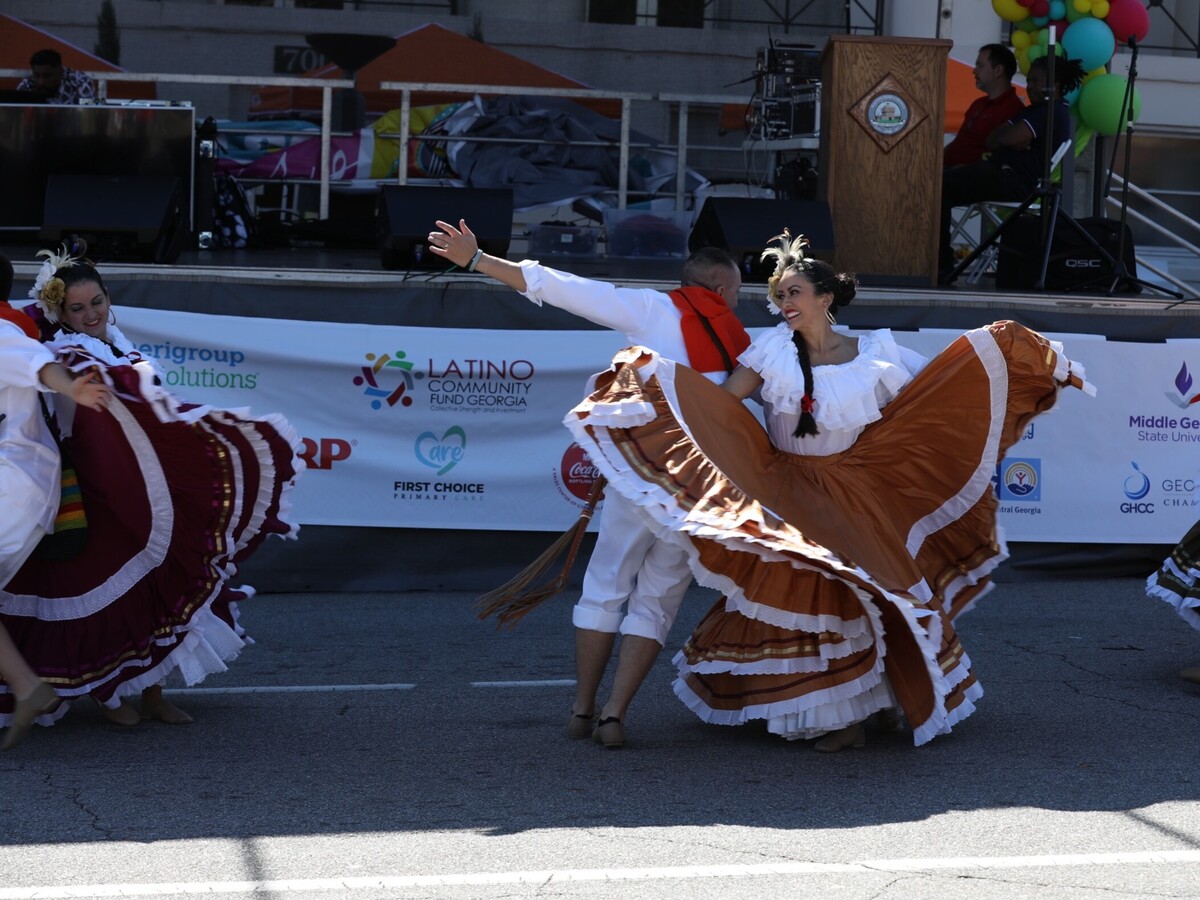 This week the weather will be staying cooler in Middle Georgia and there will be many chances to get outside and do something fun. The Georgia National Fair continues this week with special events and nightly concerts and fireworks shows, the Jones County Lions Club Fair opens on Tuesday, and Friday the 13th will bring multiple opportunities to get spooked. The following are just a few of the more unique events taking place this week near you.
---
MONDAY, OCTOBER 9
Fall Break Fun at Monkey Joe's in Warner Robins (10 a.m. - 6 p.m.)
Fall Break at Monkey's Joe's will be a week long celebration of the changing of the seasons with hourly crafts and giveaways. The children's entertainment center is also offering a special deal where for $20 you can come very day of the event from Monday, October 9th through Saturday, October 13th. Regular price tickets for children are $10.99 per day and parents get in free.
 -  Monkey Joe's - 4993 Russell Parkway, Warner Robins
Lee Greenwood at the Georgia National Fair (7:30 p.m.)
Country music singer and songwriter Lee Greenwood, who wrote the patriotic anthem "God Bless the U.S.A.", will be performing at the Georgia National Fair on Monday night. Fair admission is $15 for adults, $10 for seniors (60 years and older), and free for children under 10 with an adult ticket.
- Georgia National Fairground & Agricenter - 401 Larry Walker Parkway, Perry
---
TUESDAY, OCTOBER 10
Fundamentals of Bicycling Part 2 at Carolyn Crayton Park (6 - 8 p.m.)
This Bike Walk Macon event is the second part of the Fundamentals of Bicycling course and will take place on Tuesday. This class will teach about general bike safety, effective communication with other commuters, state and local laws, and more, according to Bike Walk Macon. This class is free to attend but pre-registration is required.
- Carolyn Crayton Park - 150 Willie Smokie Glover Drive, Macon
Storytellers Presents "Seat at the Table" at Grant's Lounge (6:30 - 8:30 p.m.)
Storytellers Presents is bringing another night of storytelling to historic Grant's Lounge on Tuesday. The theme will be "Seat at the Table" and the featured storyteller for the evening will be Mercer University professor Libertad Aranza. If you are interested in telling your own true, 5 minute story about a situation in which you found yourself finally in a position of power or influence, you can sign up online. This event is free and open to the public.
- Grant's Lounge - 576 Poplar Street, Macon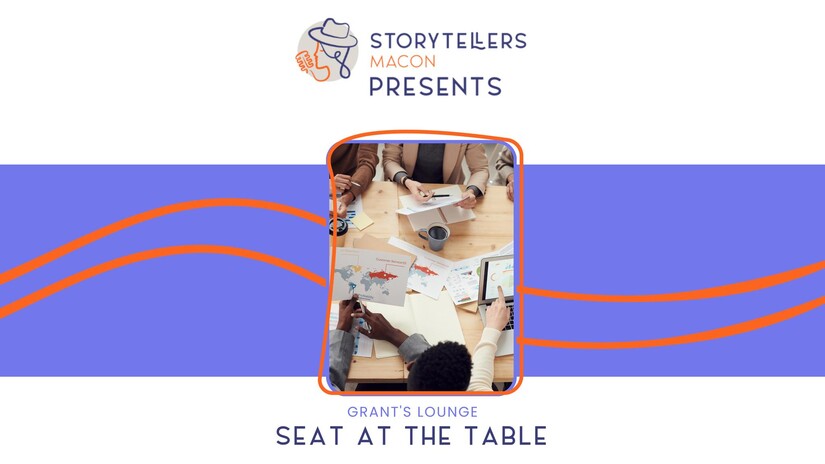 Jones County Lions Club Fair Opening Day in Gray (6 - 10 p.m.)
The Georgia National Fair isn't the only fair taking place in Middle Georgia right now: the Jones County Lions Club Fair will take place from Tuesday, October 10th through Saturday, October 14th. While this is a much smaller fair than the one in Perry, it still includes amusement park rides, live music, fair food, and special events. Armbands are $20 Tuesday, Wednesday, and Thursday and $25 on Friday and Saturday. The Jones County Lions Club Fair will be open from 6 to 10 p.m. Tuesday through Friday and 4 to 10 p.m. Saturday. Entry to the fair is $2 for students K through 12th grade and $5 for adults except on Tuesday when veterans and senior citizens will receive entry for $2.
- Jones County Lions Club - 399 GA Highway 18 East, Gray
---
WEDNESDAY, OCTOBER 11
Billy Ocean at the Georgia National Fairground (7:30 p.m.)
Billy Ocean is a British singer and songwriter who first found fame with his 1976 hit single "Love Really Hurts Without You". Admission to the Georgia National Fair includes the Billy Ocean concert and costs $15 for adults, $10 for seniors (60 years and older), and is free for children under 10 with an adult ticket.
- Georgia National Fairground & Agricenter - 401 Larry Walker Parkway, Perry
---
---
THURSDAY, OCTOBER 12
Roof Top Cinema at Quill Cocktail Bar (7:30 p.m.)
Watch a classic movie on the roof top bar of Quill at The Woodward on Thursday night. "Dracula" will be screened this Thursday and, on October 26th, the movie "Frankenstein" will be screened. There will be special themed cocktails, candy, and popcorn available for purchase as well. The two Roof Top Cinema will be free and open to the public.
- Quill at The Woodward - 350 Second Street, Macon
Macon Bike Party - Bikes and Frights in Downtown Macon (6 p.m.)
Bike Walk Macon is throwing a Halloween-inspired Bike Party on Thursday. McKinley Starks will be the host for the evening and there will be several stops in Downtown Macon. We'll visit several fright-inducing locations around Downtown. Halloween costumes are highly encouraged. Registration takes place at the Bike Walk Macon Office starting at 6:00 p.m., the bike ride will start at 6:30 p.m., and then will end back at Bike Walk Macon around 8 p.m. Attendees are asked to bring a helmet to be able to participate. This unique event is free.
- Bike Walk Macon - 830 High Street, Macon
---
FRIDAY, OCTOBER 13
Fair Food Frenzy in Downtown Macon (4 p.m.)
Multiple restaurants in Downtown Macon will be participating in Fair Food Frenzy this weekend. Expect items like turkey legs, funnel cakes, themed drinks, and special deals. The following restaurants will be participating in the Fair Food Frenzy this year: Satterfield's BBQ (smoked turkey leg), Fall Line Brewing, Co. (street corn), Rookery (cotton candy milkshakes), Pearl Passionate Cuisine & Cocktails (multiple items including Duck fat fried cornbread funnel cake and tater tot poutine that will only be available Friday and Saturday while supplies last), Just Tap'd (corndogs), Felicia's Cupcakes (funnel cakes, deep fried Oreos, and Cotton candy), VIBEZ (loaded funnel cakes and cotton candy melt cocktail), Tzango (street corn), The Brick (multiple items including Philly cheesesteak fries), Macon Water Ice (cheesecake bites and fair dogs), Kudzu Seafood Company (gator and pork mini corn dogs), and Piedmont Brewery + Kitchen (cotton candy cheesecake and deep fried Oreos).
- Downtown Macon
NewTown Macon's Tour of Progress 2023 (5 - 7 p.m.)
NewTown Macon will present their annual Tour of Progress this Friday. Guests will be led on behind-the-scene tours of some of the 16 newest projects and businesses in Downtown Macon. NewTown Macon requests attendees preregister online. The tour will take participants down Second Street, Plum Street, Third Street, and Cherry Street from Longleaf Distillery and end up at JBA for an after party. NewTown Macon's Tour of Progress is a free event.
- Longleaf Distillery - 664 2nd Street, Macon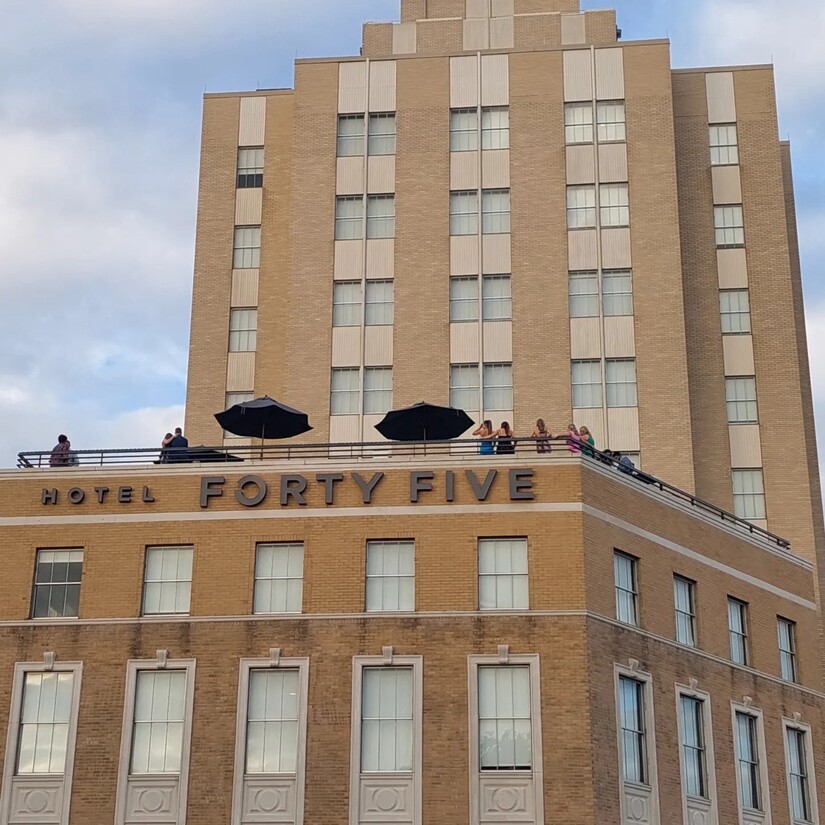 Spooky Skate Night at Rigby's Entertainment Complex in Warner Robins (5 - 8 p.m.)
Friday the 13th is scary to the superstitious and Spooky Skating Night at Rigby's is for anyone looking for a fun Halloween themed night of skating. Attendees are encouraged to wear costumes and proceeds will benefit United Way of Central Georgia. Tickets for Spooky Skate Night cost $10.
- Rigby's Entertainment Complex - 2001 Karl Drive, Warner Robins
Walking Tours from Rock Candy Tours (7 - 9, 8 - 9:30 p.m.)
Rock Candy Tours will offer two different walking tours on Friday the 13th. The first is their Free Birds & Night Owls Public Music History Walking Tour, a 2-hour tour that focuses on Downtown Macon's commercial and nightlife district. The Free Birds & Night Owls tour will begin at Grant's Lounge and end at the Rookery and costs $15.00 per person. The second walking tour is the Macon Macabre Tour, a 1.5 hour "ghost, murder and mayhem Macon history tour" that starts at JustTap'd at 8:00 p.m. and ends at Parish on Cherry around 9:30 p.m. and costs $20 per person. To book either tour, visit Rock Candy Tour's website. Note, the Macon Macabre Tour is not recommended for children.
- Grant's Lounge - 576 Poplar Street and Just Tap'd - 488 First Street, Macon
---
SATURDAY, OCTOBER 14
30th Year Anniversary Sale on the Lawn at Payne Antique Mall (9 a.m.)
Payne Mill Antique Mall is a 40,000 square foot warehouse where collectibles, furniture, and antiques are sold. They are celebrating 30 years of being in business this Saturday and will feature markdowns on some of their items.
- Payne Mill Antique Mall - 342 Rose Avenue, Macon
Dog Adoption Event at Wesleyan Market (9 a.m. - 1 p.m.)
Furever After Rescue will be bringing adorable, adoptable dogs to the Wesleyan Market on Saturday. Furever After Rescue is a no-kill animal rescue in Macon.
- Wesleyan Market - 4760 Forsyth Road, Macon
ROAD TRIP: Fall Into Art in Downtown Griffin (10 a.m.)
Downtown Griffin has an event on the second Saturday of each month called the 2nd Saturday Fall Into Art. The event will include specials at participating businesses downtown and an "outdoor fest", on East Solomon Street with arts, crafts, and food that starts at noon. Afterwards there will also be a free concert at the Park at Sixth. Fall Into Art is a free, family-friendly event.
- Downtown Griffin
Partial Solar Eclipse (11:45 a.m. - 2:48 p.m.)
An approximately 3 hours long annular solar eclipse, which happens when the moon covers the Sun's center, will take place on Saturday. For viewers in Macon, the eclipse will start at 11:45 a.m., reach its maximum at 1:14 p.m., and end around 2:48 p.m. You should not look directly at the eclipse as the sun will still be shining around the edges of the moon and could damage your eyes: there are special glasses you can purchase that allow you to look at the eclipse safely or you can build your own simple solar eclipse viewer.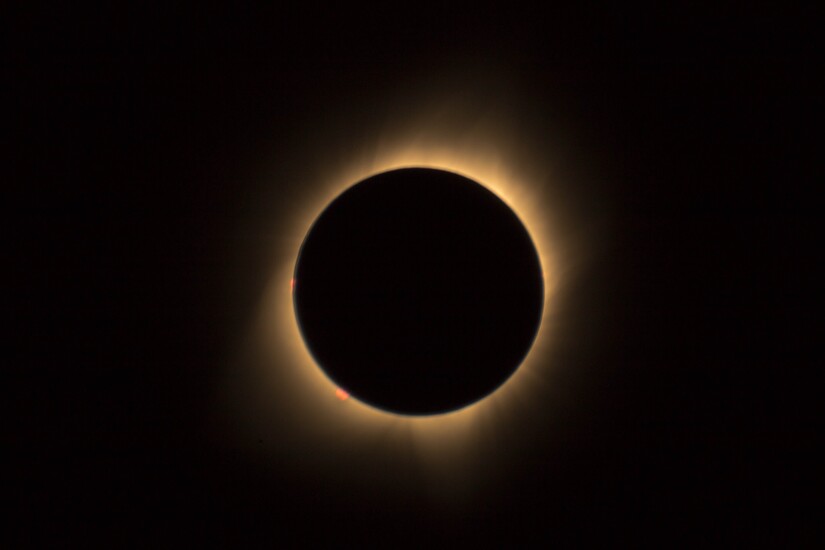 ROAD TRIP: Spooky Trail at Sprewell Bluff State Park in Thomaston (8 - 10:30 p.m.)
Sprewell Bluff State Park will have a Spooky Trail on Friday and Saturday of this week along with face painting, cotton candy, sweets, and hot cocoa. Strobe lights, roots, stumps, and uneven ground will make the trail even more spooky and dangerous, so the Spooky Trail is no stroller or wheelchair friendly, according to the organizer. Tickets to the Spooky Trail cost $10.
- Sprewell Bluff Park - 700 Sprewell Bluff Road, Thomaston
---
SUNDAY, OCTOBER 15
Macon Mental Health Matters Healing Hike at Wesleyan College Arboretum (8 a.m.)
Macon Mental Health Matters and Southern Queer Folk Hikes will lead a hike through Wesleyan College's Arboretum on Sunday. The hike will allow participants to enjoy nature, meaningful conversations, and "the therapeutic combination of walking and talking", according to the organizers. This free event is open to everyone with all levels of hiking experience.
- Wesleyan College Arboretum - 4760 Forsyth Road, Macon
---
---
What would you like for us to cover next? Email us at MiddleGaTimes@Gmail.com and let us know.
More News from Macon