Weekend Adventures: Things to Do in Macon and Middle Georgia
Image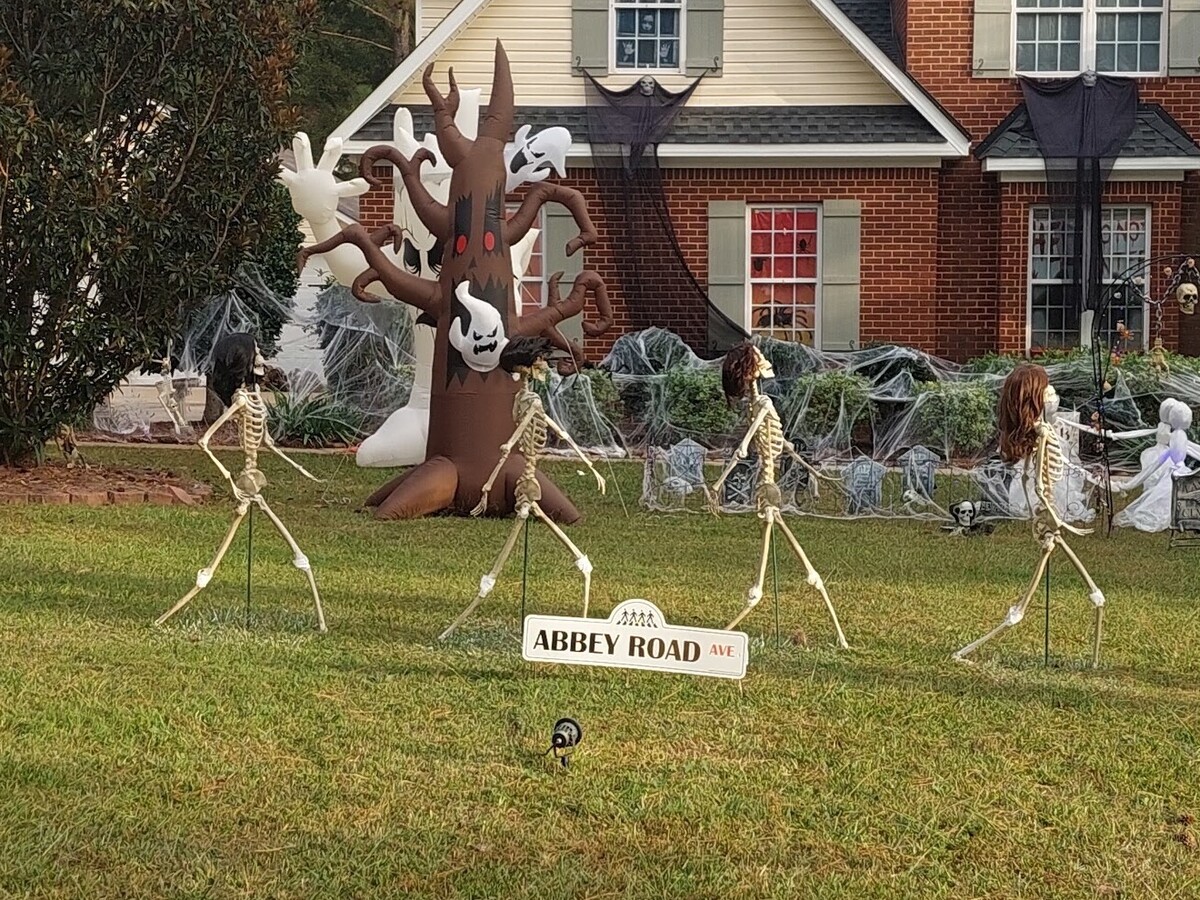 This weekend there are plenty of fun things to do, starting with many events taking place during Downtown Macon's First Friday. The first ever Macon Music Half Marathon will start bright and early on Saturday morning. And on Sunday, the public is invited to "Fall in Love with Ingleside", which will feature food trucks, live music, and more. The following are just a few of the events taking place in Middle Georgia the first weekend of November.
---
FRIDAY, NOVEMBER 3
First Friday in Downtown Macon (4 - 9 p.m.)
This Friday, there will be multiple special events taking place in Downtown Macon as part of the First Friday festivities. 
* NewTown Macon will host a November Family Fun Zone from 5:30 to 7:30 p.m. in Third Street Park which will feature lawn games and more.
* The First Friday Art Crawl will take place at multiple art galleries: The Macon Arts Alliance will be celebrating Macon's bicentennial with a new exhibit titled "200" and all artworks will either cost less than $200 or be less than 20" big. The 567 Center for Renewal, which will be opening their 8th annual Favorite Things exhibit with artwork for $100 and under, and other galleries, like the Green Light Gallery and the McEachern Art Center will also be open for art lovers to visit.
* Play Streets: Downtown will present a free block party between Second and Third Street from 6 to 9 p.m. that will include a dance party, live music, lawn games, and more.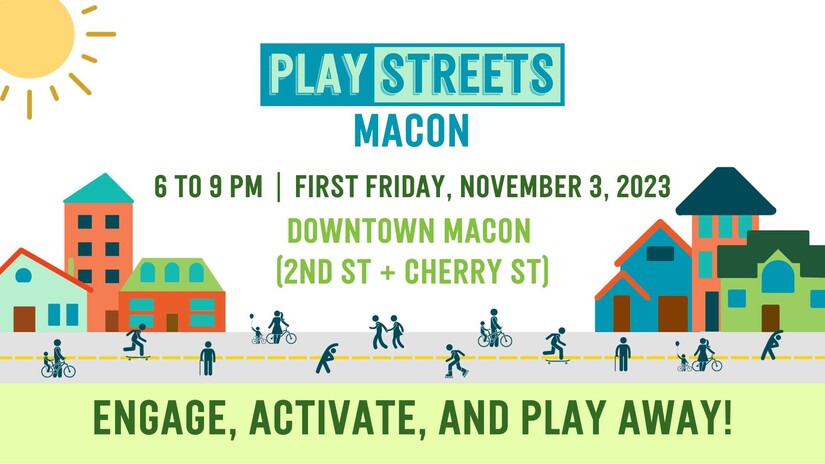 * Live music is always a big part of First Fridays in Macon and there will be many different venues where you can hear it this week, including: Laura Bryna at Cashman's Pub (8 - 9 p.m.), John R. Miller, whose sound is a mix of country, blues, and rock and roll, at Grant's Lounge (9 p.m), and Future Joy and Bootz & Katz at the Hummingbird (10 p.m.).
* The newest dessert and coffee shop in Downtown Macon, Sweet Eleanors, will be open for business during First Friday as well, though its Grand Opening event won't take place until later this month.
  - Downtown Macon
Screening of Top Gun: Maverick at Perry's Fall Film Series (5 - 9:30 p.m.)
Perry's Fall Film Series continues this Friday with a screening of the action drama film Top Gun: Maverick (2022) with Tom Cruise. Attendees will enjoy free popcorn and family-friendly activities. There will also be food trucks at this event but outside coolers are permitted and bringing your own lawn chairs or blankets is recommended. The movie will begin at sunset. This event is free and open to the public.
  - Perry Events Center - 1121 Macon Road, Perry
The Four Phantoms in Concert at the Grand Opera House (7:30 p.m.)
Four of the actors who have played the Phantom in the Tony award winning Broadway show The Phantom of the Opera will be performing at the Grand Opera House on Thursday and Friday night. Tickets to either night's show start at $40 on tixr.com.
  - Grand Opera House - 651 Mulberry Street, Macon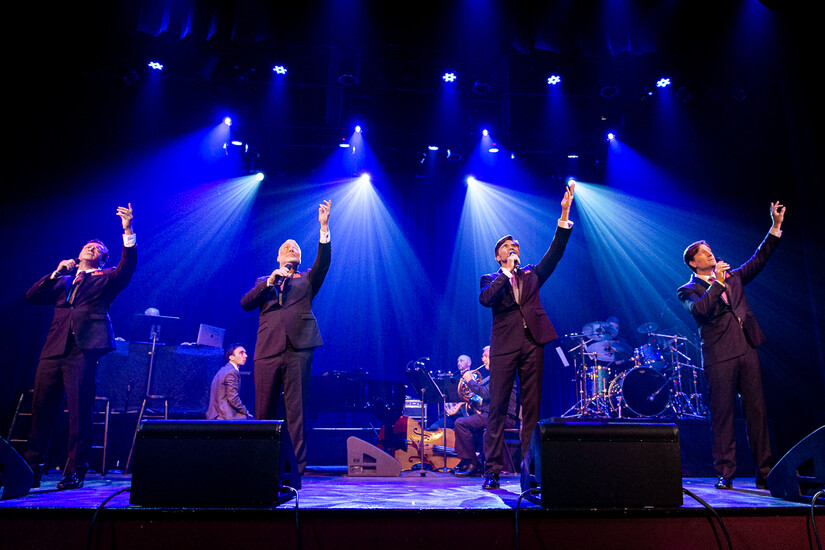 Diamonds and Denim at Fall Line Brewing Co. (6 - 11 p.m.)
The Home Builder's Association of Middle Georgia will be hosting a 80's themed event called Diamonds and Denim on Friday night with food from Circa, live music from the Spank The 80's band, a silent auction, and a chance to win $10,000 with a reverse raffle. Tickets to Diamonds and Denim cost $100: contact Rachel at (478) 733-3453 or by email at hbaofmidga@gmail.com to purchase tickets.
  - Fall Line Brewing Co. - 567 Plum Street, Macon
---
SATURDAY, NOVEMBER 4
Macon Music Half Marathon (8 a.m.)
The first ever Macon Music Half Marathon race will take place this Saturday starting in Carolyn Crayton Park (aka Central City Park). The race's route will take participants by Macon's musical, historical, and cultural sights, according to the Macon Tracks Running Club. Registration for the half marathon costs $75 and online registration ends on November 3rd.
  - Central City Park - 115 Willie Smokie Glover Drive, Macon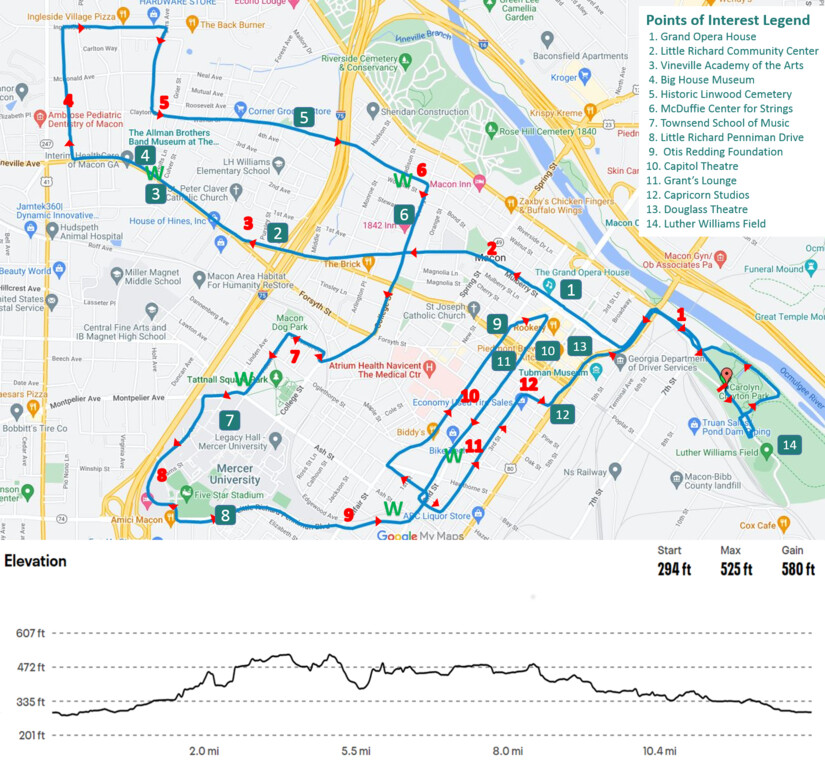 ROAD TRIP: Harvest Hues & Sunflower Days at Callaway Gardens in Pine Mountain (11 a.m. - 5 p.m.)
This new family-friendly fall event will take place on November 4th and 5th at Callaway Gardens. Harvest Hues & Sunflower Days will feature a one-acre sunflower field display, a corn maze, live music and entertainment, and more. Tickets to Callaway Gardens cost $29.95 for adults and $19.95 for children.
  - Callaway Gardens - 17800 US Highway 27, Pine Mountain
Decade of Dogs Birthday Bash at The Society Garden (2 - 6 p.m.)
Furever After Rescue is turning 10 this year and will be celebrating with an event at The Society Garden on Saturday. There will be vendors, raffles, a silent auction, activities for kids, and plenty of adoptable dogs as well.
  - The Society Garden - 2389 Ingleside Avenue, Macon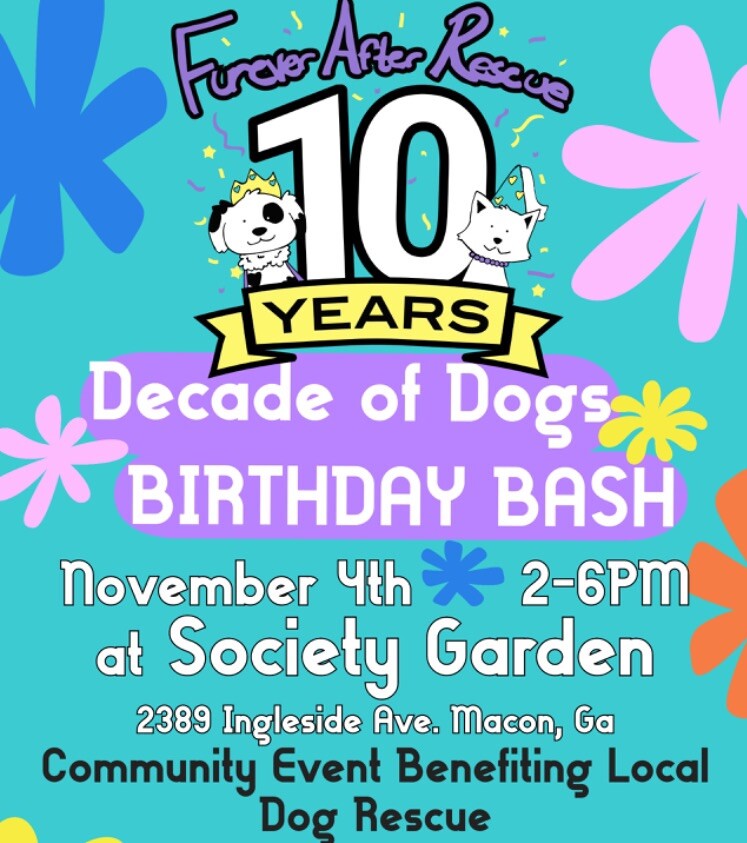 Celebrity Comedy Series Black Hollywood Edition at the Grand Opera House (7 p.m.)
Carl Anthony Pain, a comedian and action who played characters in Martin, The Cosby Show, George Lopez, and other television shows, will perform at this event along with Cocoa Brown, John Henton, and Charles Washington. This show is for comedy lovers 18 years old and older. Tickets start at $36.72 online.
  - Grand Opera House - 651 Mulberry Street, Macon
---
SUNDAY, NOVEMBER 5
ROAD TRIP: Day of the Dead at Oakland Cemetery in Atlanta (12 - 5 p.m.)
This Day of the Dead festival will take place in the historic Oakland Cemetery and will include dancing, music, crafts, face painting, and more. There will also be a Catrinas and Catrins costume contest where the first place winners will receive cash prizes. This family-friendly event is free and open to the public.
  - Oakland Cemetery - 418 Memorial Drive SE, Atlanta
Fall in Love with Ingleside (4 - 7 p.m.)
The Historic Ingleside Neighborhood Association will host Fall In Love with Ingleside this Sunday evening. The event will feature food trucks, live music, and a wine raffle and proceeds from ticket sales with help fund security for the Ingleside neighborhood as well as future events in Historic Ingleside. Entry for kids 18 years old and younger is free and $15 for adults (pay via Venmo [@HINAMacon] or pay cash or check upon entry).
  - Osborne Place - 3388 Osborne Pl, Macon
Philadelphia 11 Documentary Screening at The Douglass Theatre (4 - 7:30 p.m.)
Christ Church, St. Francis, All Saints, and St. Paul's Macon will present a screening of the new documentary The Philadelphia Eleven at The Douglass Theatre. The film tells the story of the first women who received ordination into the Episcopal Priesthood in 1974. A reception will take place at 4 p.m., followed by the screening at 5 p.m., and a panel discussion at 6:30 p.m. Tickets to see Philadelphia 11 cost $20 for adults and $10 for students and seniors.
  - Douglass Theatre - 355 Martin Luther King Jr Boulevard, Macon
---
---
More News from Macon