Live Music Spotlight in Macon and Middle Georgia this Weekend
Image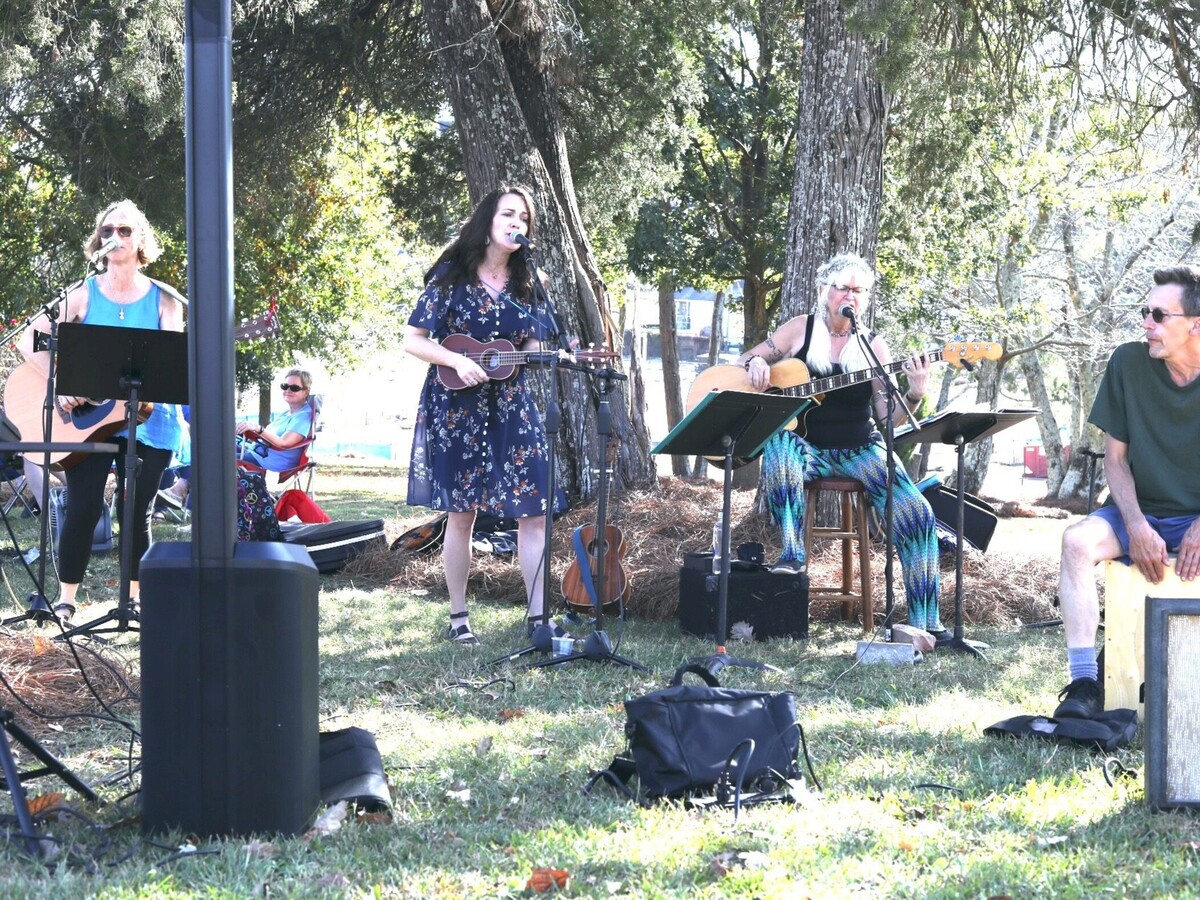 This weekend in Middle Georgia there will be lots of live music performances to choose from. First Friday will bring outdoor performances at the Bohemian Den and Parish, a unique all female AC/DC cover band will perform at The Society Garden on Saturday, and Joe Kovac III and Shannon Mustard will be duetting with violin and cello this Sunday. The following are just a few of the talented artists who will be taking the stage the first weekend of November.
---
FRIDAY, NOVEMBER 3
ADAM & THE TESTIFIERS AT HOTEL FORTY FIVE (4 - 9 P.M.)
Hotel Forty Five is starting their Forty Five Music Series concerts this First Friday with a show from Adam & The Testifiers. Adam Henley of Adam & The Testifiers is a professional drummer with a decade of experience and the soul and funk band has played at festivals like Suwannee's Hulaween and the New Orleans Jazz Fest. The Forty Five Music Series will include more live performances at Hotel Forty Five, either at Loom or Hightales Rooftop Bar, on November 11th, 16th, and 25th.
MELFLAMES AND GROUNDHUM IN DOWNTOWN MACON (5 - 10 P.M.)
The band MelFlames will be performing at The Bohemian Den from 5 to 7 p.m. and Groundhum will be performing at Parish from 7 to 10 p.m. as part of Downtown Macon's First Friday.
CRUTCHFIELD AND POE AT LONGLEAF DISTILLERY (6 - 9 P.M.)
Crutchfield and Poe will be singing popular rock classics from bands like The Allman Brothers Band, Gordon Lightfoot, and The Eagles at Longleaf Distillery and the venue will be serving creative cocktails as usual.
GCSU JAZZ BAND "GROOVE IN THE POCKET" IN MILLEDGEVILLE (7:30 P.M.)
Georgia College & State University's annual Jazz Band concert, "Groove in the Pocket," will take place this Friday starting at 7:30 p.m. in the college's Russell Auditorium. There will be performances of "1950's jazz grooves like swing, bop, Latin and 6/8 require a different 'pocket'" (which means when a musician is playing in a sold way with great feeling, according to the Georgia College Department of Music. This concert will also be live-streamed at this link. A $5 donation is encouraged for those who attend the concert at the college with all proceeds benefiting music scholarships or the GCSU Department of Music through GCSU Foundation, Inc.
DALLAS BURROW AT THE SOCIETY GARDEN (8 - 11 P.M.)
Dallas Burrow is a singer and songwriter from New Braunfels, Texas whose sound has been compared to that of Townes Van Zandt and Screamin' Jay Hawkins as well as Tom Waits and Jack Johnson. Burrow's latest album is titled Blood Brothers. The music review website nodepression.com described the album as showing range and savvy while offering "folk ditties, country anthems, and campfire singalongs".
JOHN R. MILLER AT GRANT'S LOUNGE (9 P.M.)
John R. Miller is a singer songwriter whose music mixes country, blues, a rock and roll. Dalton Mills is another singer and songwriter and he will open the show. Doors open at 8 p.m. and the music starts at 9 p.m. Tickets cost $15 in advance online (though they are currently shown as sold out) or at the door.
THE SINCLAIR PROJECT AT BILLY'S CLUBHOUSE (10 P.M.)
The Sinclair Project will perform a mix of blues-infused southern rock covers and original songs at Billy's Clubhouse. Billy's Clubhouse does not have a cover charge.
FUTURE JOY AND BOOTZ & KATZ AT THE HUMMINGBIRD (10 P.M.)
Future Joy is an electronic dance music duo from Denver made up of Emily and Zach, who both DJ, sing, and play keyboard. Zach also plays the tenor, baritone and bass saxophone. Local electronic music band Boots & Katz will open for Future Joy. The Hummingbird charges a $5 cover at the door.
Future Joy's official music video for "Future Joy to the World"
DJ UH-OH AT JBA (10 P.M.)
DJ Uh-Oh will be spinning music from artists like Biggie Smalls, Drake, TLC, and Cardi B at JBA late Friday night.
DJ CARLOS AT FRIENDS ON THE HILL IN WARNER ROBINS (10 P.M.)
Friends on the HILL will host another night of electronic dance music this week with DJ Carlos performing The Mixer: Latin Night, the Dia De Los Muertos Edition. Patrons are encouraged to dress up for the occasion.
---
---
SATURDAY, NOVEMBER 4
SHOOT TO THRILL AC/DC TRIBUTE BAND AT THE SOCIETY GARDEN (8 - 11 P.M.)
The all female AC/DC tribute band Shoot to Thrill will be performing at The Society Garden on Saturday. The crowd is certain to be thunderstruck about Shoot to Thrill's performance. Tickets cost $12 on eventbrite.com or at the gate.
Shoot to Thrill performing AC/DC's "T.N.T" at The House of Blues in Myrtle Beach
JUPITERS VESSEL AT FRIENDS ON THE HILL IN WARNER ROBINS (8 P.M.)
Jupiter's Vessel is a metal/grunge/rock band who will be performing at Friends on the HILL along with the bands Arden Drive and Babbler this Saturday. This show is brought to you by GMO Productions and sponsored by Herb and Tonic Apothecary.
ROAD TRIP: AR38 38 SPECIAL AND ATLANTA RHYTHM SECTION TRIBUTE BAND AT THE GRIFFIN OPERA HOUSE (8 - 11 P.M.)
AR38 pays tribute with their music to the iconic southern rock bands 38 Special and the Atlanta Rhythm Section. Tickets to see AR38 in concert start at $22.75 on tickettailor.com.
JACKSON STOKES AT GRANT'S LOUNGE (9 P.M.)
Jackson Stokes is a singer and songwriter whose music style can be described as soul rock. The influences of bands like The Allman Brothers Band, Booker T, and Brothers Johnson can be heard in his sound. Doors open at 8 p.m. and Stokes takes the stage at 9 p.m. Tickets to see Jackson Stokes in concert cost $12 at the door or on seetickets.us.
BRYAN MARTIN AT THE HUMMINGBIRD (10 P.M.)
Average Joes Entertainment presents country music singer and songwriter Bryan Martin at The Hummingbird this Saturday night. Martin recently made his Grand Olde Opry debut in October and he has gained a huge following of over 6 million listeners on Spotify. Before he began his musical career, Martin worked on oil rigs for almost 2 decades. Tickets to see Bryan Martin perform on either Saturday or Sunday at The Hummingbird cost $10 online.
---
SUNDAY, NOVEMBER 5
JOE KOVAC III AND SHANNON MUSTARD AT VINEVILLE UNITED METHODIST CHURCH (4 p.m.)
Joe Kovac III and Shannon Mustard will perform "beautiful duets for violin and cello" accompanied by piano music at Vineville United Methodist Church on Sunday. This concert is a part of the 32nd season of Music and the Arts at Vineville series whose 2023-2024 season will feature a total of eight concerts. You can make a donation towards future music and arts programs like this online at vinevillemethodist.com by choosing music and arts from the list of funds.
ZACHARY GOLDEN AT CHRIST CHURCH - EPISCOPAL (5:30 - 6:30 p.m.)
Zachary Golden, the organist and Financial Secretary at Mulberry Street UMC in Macon, will show off his musical talents on Sunday evening. Every first Sunday there will be a different organist performing on Christ Church - Episcopal's impressive C. B. Fisk, Opus 115 pipe organ as part of the First Sundays on The Fisk music series. Christ Church - Episcopal is located on Walnut Street in Downtown Macon.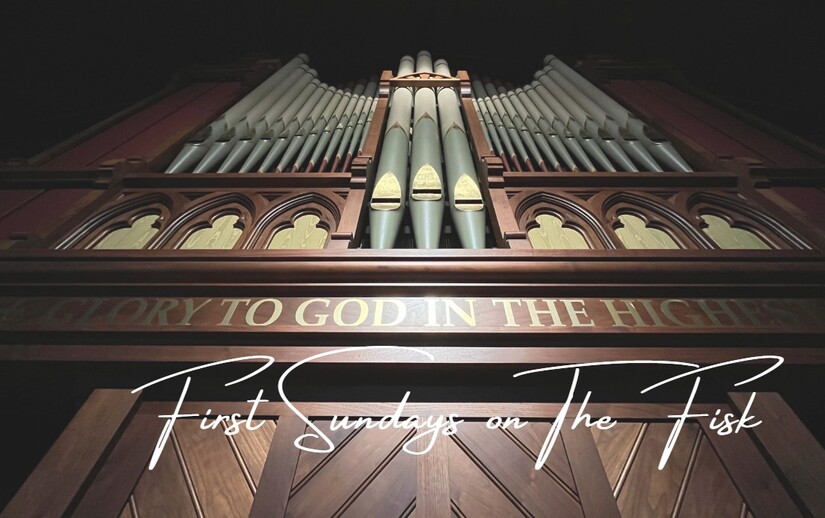 ---
---
More News from Macon