Triangle Arts Macon Brings Big Ideas to Middle Georgia
Image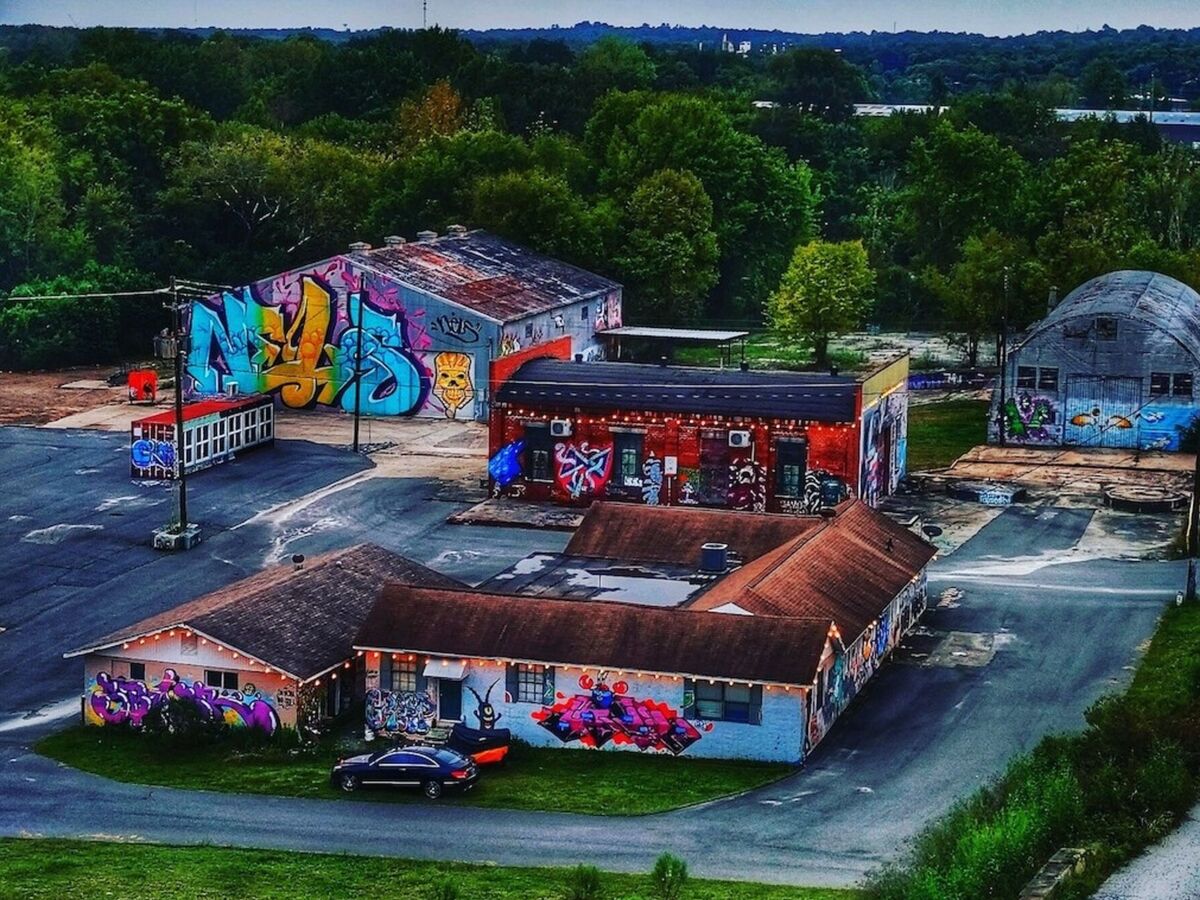 Visitors to Lower Elm Street in the historic industrial side of Macon will find multiple buildings covered with fantastically colorful, large scale graffiti and art pieces scattered throughout the large property complex. This unique place is Triangle Arts Macon, a community centered creative arts space with art galleries, studio spaces, outdoor venues, and more.
Ric Geyer, the owner of Triangle Arts Macon, chose Macon as a home for this project for several reasons. One reason was because of its large community of talented artists and another was the character of the architecture here. Geyer has successfully developed four other similar projects, three of them located in Detroit and the most recent one in Atlanta.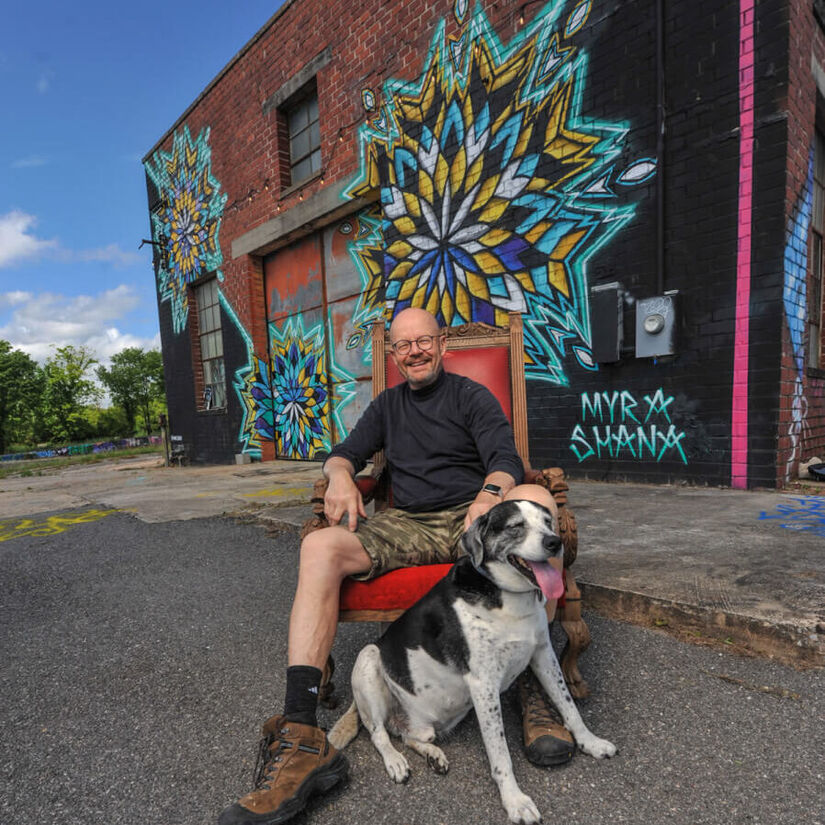 Triangle Arts Macon's stated mission is to "help folks move forward...with their ideas, with their art and with their lives". The ongoing pandemic and permitting issues have meant that the last year and a half has made their work very challenging.
The same mission of helping others is present in the artists who have studios at Triangle Arts Macon and the four artist studios located there are all occupied. Future development will bring additional artist studios, the opening of a large brick building called the Sanctuary, a garden, and an art trail built by artists and community volunteers.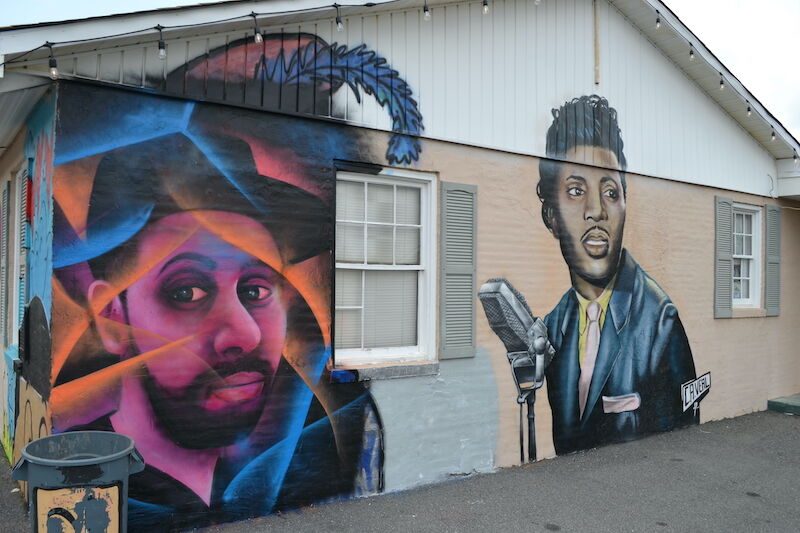 Triangle Arts Macon recently began selling Montana-Cans, a premium spray paint for artists, for reasonable prices to help support their mission in Macon.
"We are trying to help folks and introduce folks to art. We are trying to do all kinds of things that are [non-profit]. So what we are trying to do with the paint is to try to expand our revenue base so we can be sustainable and keep moving forward but keep doing the things we are doing that are non-profit oriented. We always accept donations [to help us with the non-profit work]," Geyer says.
Visitors may be lucky enough to meet Colin Penndorf, the Executive Director of Triangle Arts Macon. Penndorf is completely plugged into the thriving Macon arts scene, working as the fine art director of the 567 Center for Renewal. He is also very enthusiastic about helping others, art, and the middle Georgia community.
"We have this slogan "Diversity Breeds Creativity" and that's kind of what we pride ourselves on and by bringing in diverse groups from all over Macon," Penndorf says.
Visitors to Triangle Arts Macon may also meet Marty Fromm (Triangle Arts Macon's Artist in Residence), Rhonda Miller, Kevin "Scene" Lewis, multitalented photographer DSTO Moore, or other gifted artists.
Geyer is passionate about what Macon has to offer and excited about the future of Triangle Arts Macon and how it can help the community.
"What makes me feel good is to be able to put projects together that are sort of socially motivated and that a lot people get involved in. They learn while they are doing it and the end result of the project is something that helps people in general…that's what makes me feel good when I go home at night," Geyer says.
Triangle Arts Macon is currently seeking skilled volunteers who can help with landscaping, welding, and building projects.
"We are so busy with so many small projects underway and all the landscaping you can see outside. If people want to come in and help plant things, we are doing another garden. We are going to put four trees in up ….[and] we are doing a lot of stuff like that. So people can come down if they want to volunteer.," Geyer says.
Geyer says that people sometimes stop by and have ideas about projects that lead to things like the art trail.
"The art trail is meant to be built by the community so that it becomes something that is owned by the community," Geyer says.
Once Triangle Arts Macon is able to open, it will likely be a very busy place. A recent yoga class was attended by almost 70 people and people from as far as North Carolina have already expressed interest in attending events there.
"That is kind of the issue we are having now. If we put the word out, we have 50 people coming right off the bat," Penndorf says.
"We've had all kinds of discussions with artists and others who want to run classes," says Geyer. Triangle Arts Macon even works with those who want to rent space for events by helping with ticket sales to help with the up front costs to keep expenses down.
"We are limping by right now but as soon as we get the Sanctuary open we are going to be absolutely open for business. We hope to have non-profits in there teaching during the day and yoga. At night we fill the facility full of music and that kind of stuff so we are really excited about that." Geyer says.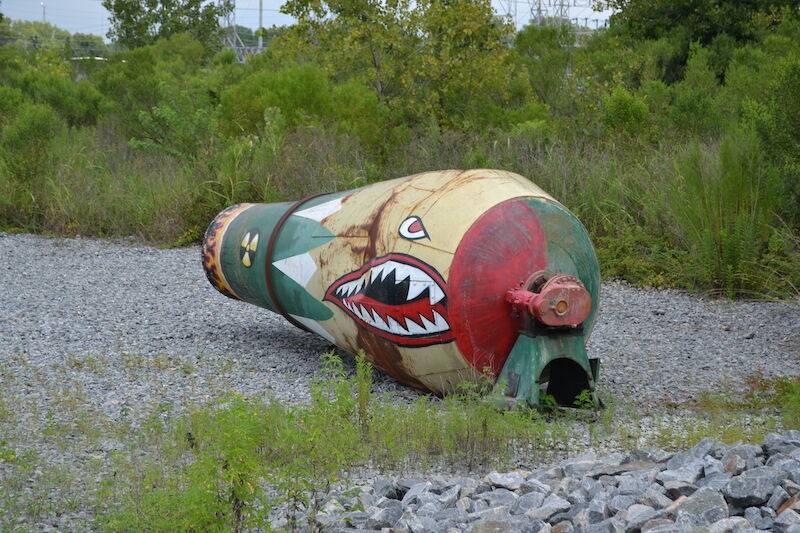 Triangle Arts Macon is not currently officially open but they encourage visitors to come take a tour of their arts complex and see what they have to offer.
Geyer says he wants people in the community to know that Triangle Arts Macon is a place for them to make it their own.
"This is not a place we built that they can come to look at. This is a place that we built where they can come to help us build it" Geyer says.
If you would like to find out more about Triangle Arts Macon, donate, or volunteer, visit Triangle Arts Macon's website linked here.