Downtown Macon Continues to Grow in 2021
Image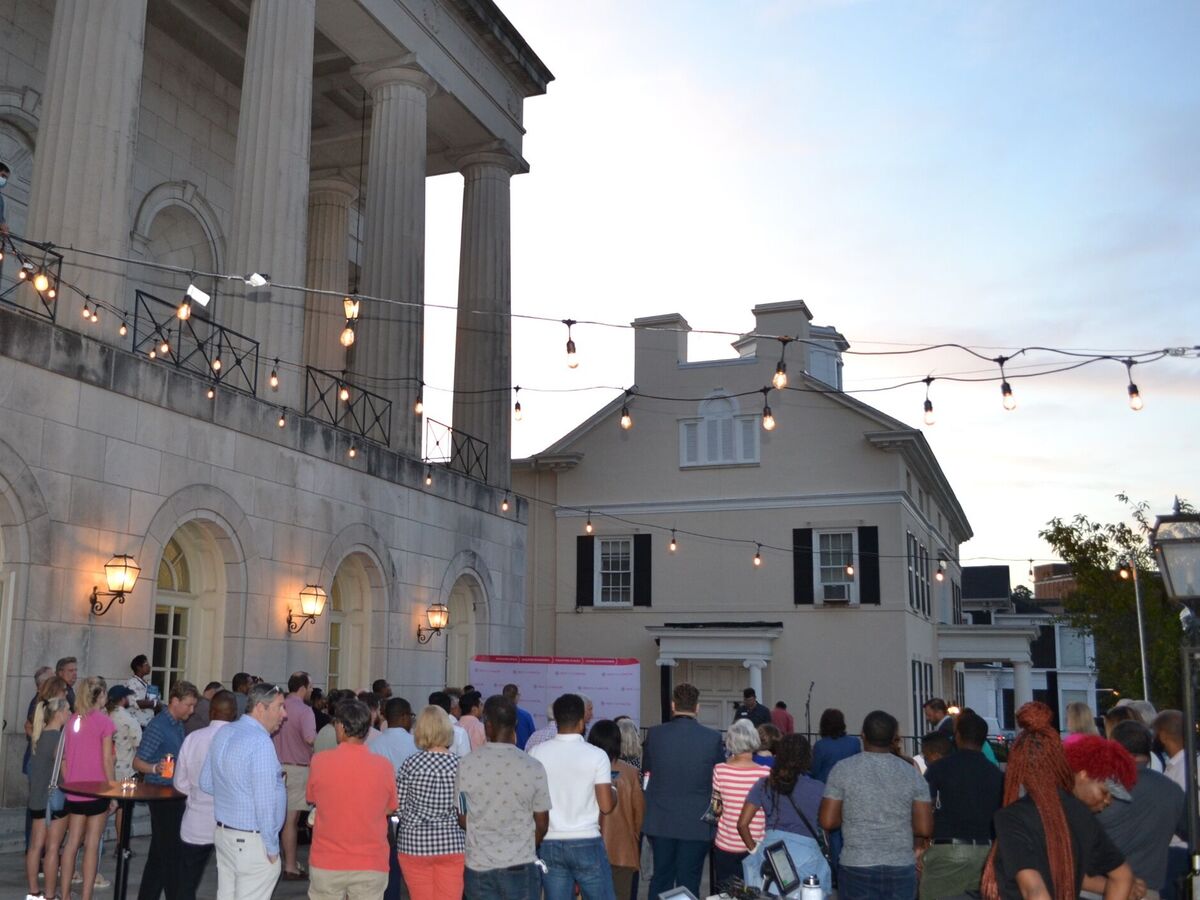 Every year since 2013 NewTown Macon has hosted a Tour of Progress to serve as their annual meeting and a way to show some of the development they have helped bring about. The Tour of Progress for 2021 took place last month and focused on new businesses as well as development projects currently underway in downtown Macon.
One development project in progress is the Barfield Lofts located on Cherry Street, which will add four new lofts to downtown Macon. Once completed these lofts will include hardwood floors, large windows, and granite countertops, according to NewTown Macon. The first floor in the newly renovated building is being prepared for a future retail establishment or restaurant.
A Brooke Haven Lounge has been opened since February of 2020 but it was also included on the Tour of Progress for 2021. The dress code is business casual for this cocktail bar and lounge and serves cocktails and other adult beverages as well as small plates. There is plenty of comfortable seating available and live entertainment on some nights.
VIBEZ is a Brunch Bar and Grill located right next door to A Brooke Haven Lounge. The atmosphere is upscale and the menu is impressively filled with a large variety of items. The drink menu is also extensive.
The Tour of Progress featured two new hotels that are currently under construction and scheduled to open in 2022. Hotel 45 is on Cotton Street and will have 94 rooms and 11 floors as well as a rooftop bar, a restaurant, and a coffee and wine bar.. The Woodward Hotel on Second Street will include a "speakeasy" style bar and a rooftop lounge called the Clovis & Quill. 
There were other eight other locations that were included on NewTown Macon's Tour of Progress this year, including several new businesses such as Olde World Barber Shoppe, The Kaviar Beauty Bar, and Chic Culture.
The rate of development in downtown Macon is impressive and doesn't appear to be slowing down anytime soon. If you would like to visit the newer developments yourself, NewTown Macon still has the route of the Tour of Progress on their website.
More News from Macon