Georgia Drivers Will Soon Be Able to Take a New Interstate all the Way to Texas
Image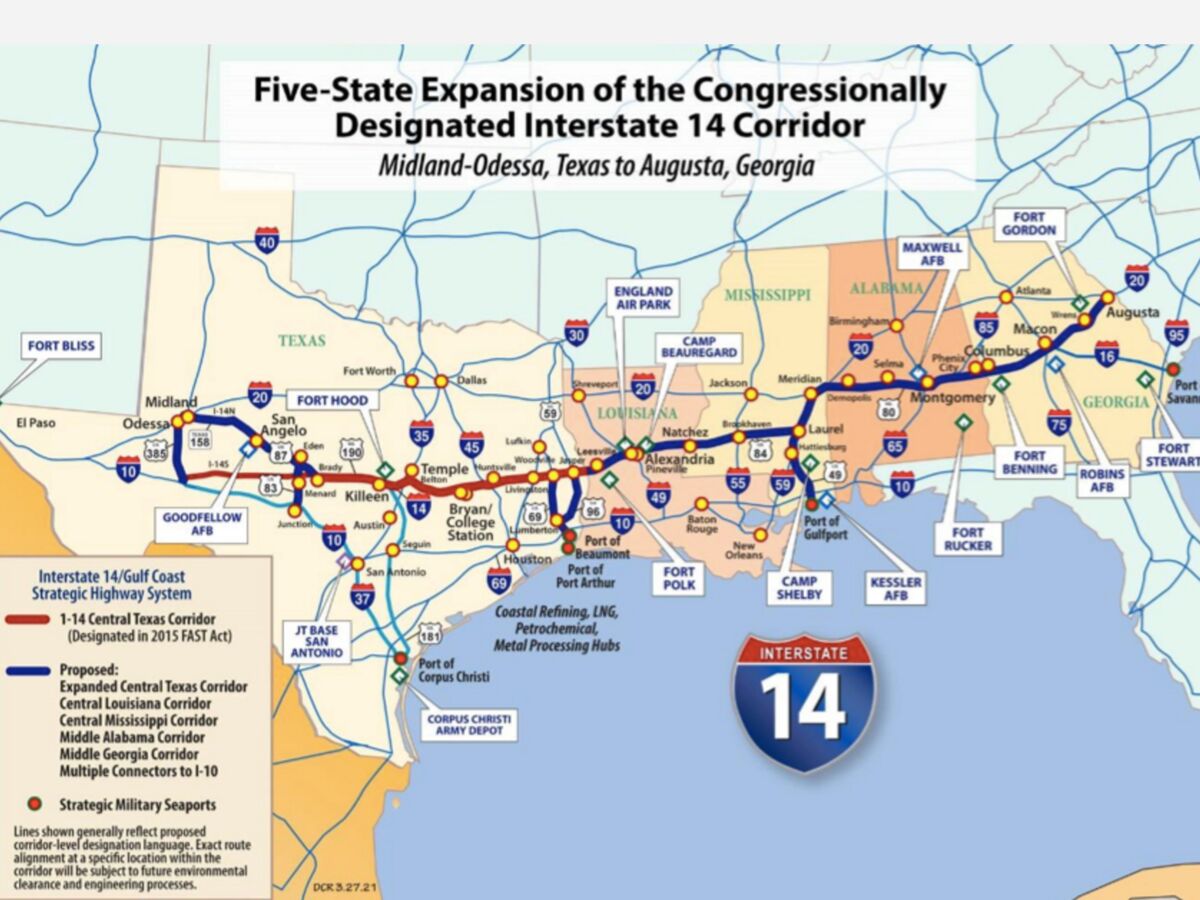 Drivers will one day be able to travel from Augusta, Georgia all the way to Odessa, Texas on a newly designated Interstate 14. 
Congress originally designated Interstate 14 as the Central Texas Corridor in 2015, according to a press release by the Gulf Coast Strategic Highway Coalition. 
An amendment to the $1 trillion infrastructure bill signed by President Biden on November 15th will expand the I-14 far outside of Texas.
The Warnock-Cruz Amendment was a bipartisan provision led by Senator Raphael Warnock of Georgia and Senator Ted Cruz of Texas. This Amendment now expands the "congressional designation of Interstate 14" across the states of Texas, Louisiana, Mississippi, Alabama, and Georgia.
The I-14 corridor will take advantage of and upgrade existing highways, says the  I-14/Gulf Coast Strategic Highway Coalition. 
Interstate 14 will travel through Macon, Warner Robins, and other middle Georgia cities by following US 80. 
The passed amendment will connect a "dozen military facilities", add "additional roadway capacity parallel to I-10 and I-20", and increase the capacity for natural disaster evacuation, according to the  I-14/Gulf Coast Strategic Highway Coalition.