Dumping Tires is Trashy: Tire Amnesty Day for Macon-Bibb County Residents is December 11th
Image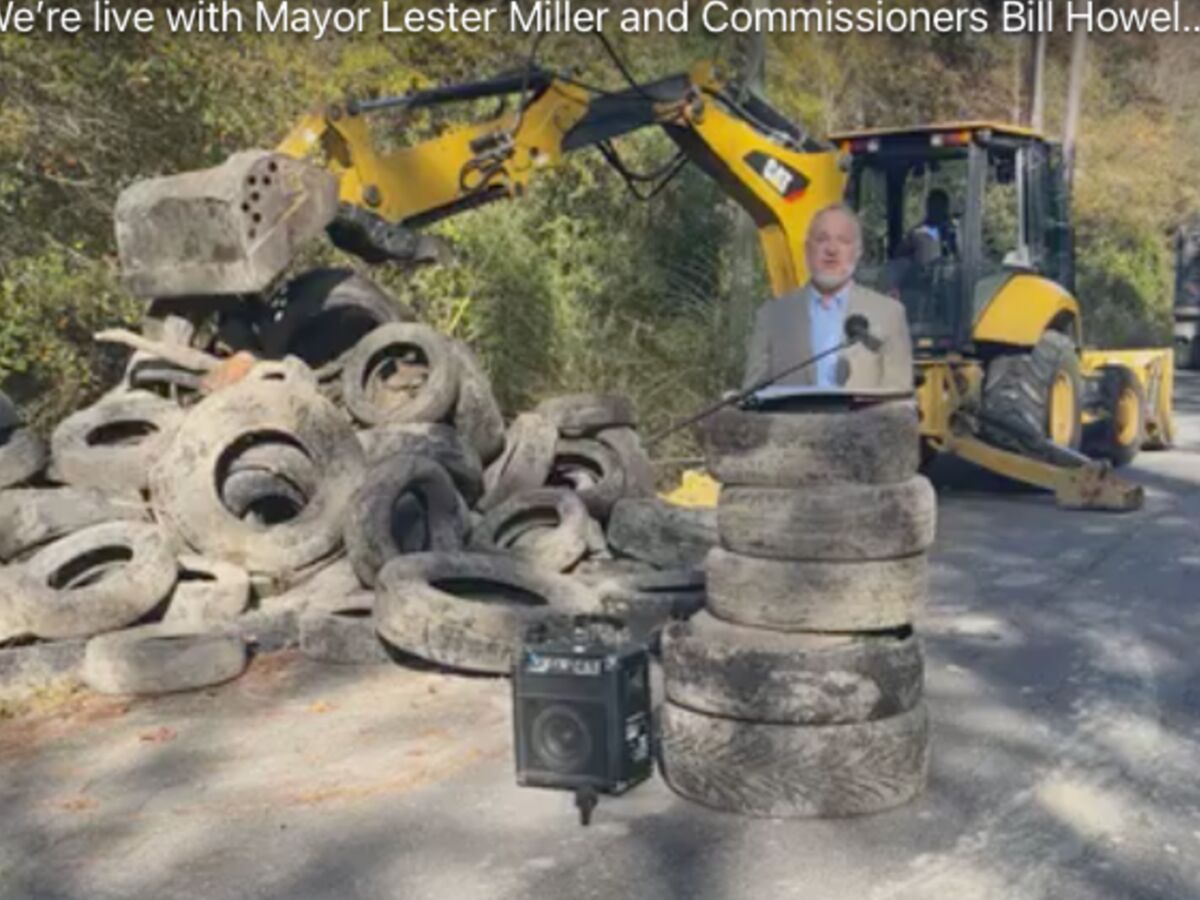 Earlier today Macon Mayor Lester Miller along with Commissioners Al Tillman and Bill Howell, and the Director of the Public Works Department, Tim Wilder, spoke at a podium surrounded by and composed of tires that had been dumped illegally.
"Early in January we began this process of kind of cleaning up our streets and we developed a program called Clean Streets Matter where we have collected over millions of pounds of litter, debris, and tires," Mayor Miller said. Miller also explained that the "Clean Streets Matter" campaign is more than just about cleaning up other peoples' trash. 
"What we must do other than just pick up trash that was left behind by people who don't respect our communities [is] we must penalize those that continue to do wrong," Mayor Miller said.
Commissioner Bill Howell stated during his speech that he noticed Macon-Bibb had a problems with illegal tire dumping when he became a Commissioner in January and discussed the recently increased penalties for dumping tires illegally or having tires on your property, regardless of how they had gotten there. 
"Unfortunately this industry hasn't been regulated as it should and our ordinance kind of showed that we needed to go back and review and maybe make a couple of changes. The one thing that we did as a commission was come up with a new tire ordinance that puts some teeth into it that said for every tire we found on your property there would be a $25 fee," Howell said.
As a way to encourage Macon-Bibb's citizens to legally get rid of their used tires on their property regardless of their origin and to help keep their communities clean, residents are allowed to bring as many tires as they want with no questions asked on "Tire Amnesty Day". 
"Tire Amnesty Day" is scheduled to take place on Saturday, December 11th from 7 a.m. until 4 p.m. to 900 11th Street in Macon (near the scale houses for the old dump). 
Director of the Public Works Department Tim Wilder also discussed that this initiative was made possible by a $50,000 dollar grant from the Environmental Protection Division and that the county would be reimbursed for every tire turned in on December 11th. Macon-Bibb residents must either bring a state issued ID or  bring a utility bill with their name on it. 
For those residents who don't have easy access to a truck to bring tires to 11th Street, the city's "Click Fix" program can be used to have someone come pick up to four tires without rims or they can call (478) 751-7400.