Best Places to Let the Dogs Out in Middle Georgia
Image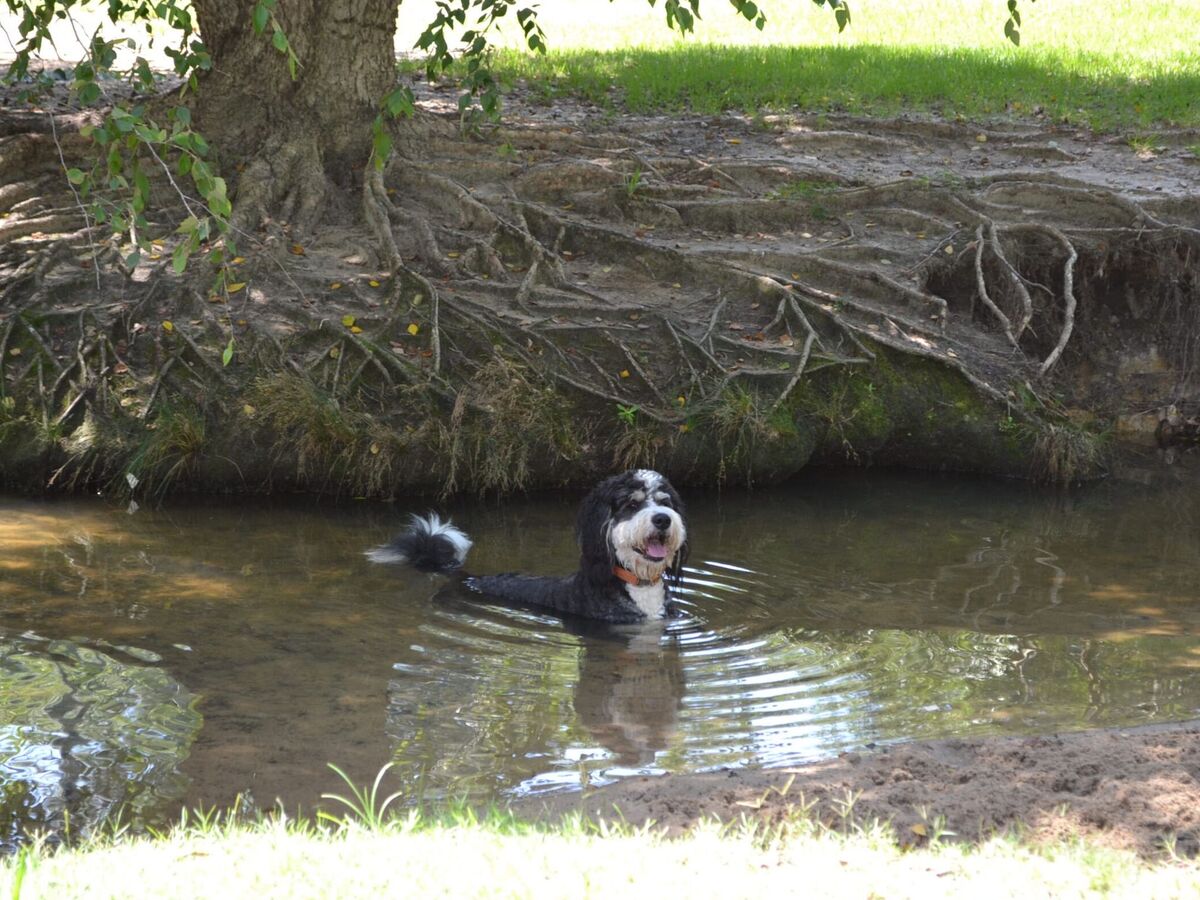 Sometimes the dogs have to be let out. Whether you are just driving through or looking for a place in your area, there are a few great places to take your dogs for some exercise and fun in middle Georgia.
Tyler's Place Dog Park
Macon has a very roomy and well maintained dog park that is located close to I-75 and downtown. This park was made possible by a donation from Reva Anne Dame, who had a much loved little dog named Tyler, according to the Friends of the Macon Dog Park. Her concern for Tyler's well-being led to her monetary donation that helped establish a dog park in Macon.There is a constantly running creek that bisects the large dog park of the park. The smaller dog area has less room but is well manicured and has a bench to rest in while you watch your dogs play. The large dog area also has two picturesque bridges and the creek usually has a dog or two swimming, running, or laying in it. Previously there had been vacant or blighted houses but those have now been removed and a soccer field and parking lots have been built. Special events are held at the park sometimes, like the Tyler's Place Dog Park is open from sunset to sunrise and is located at 873 Adams Street in Macon.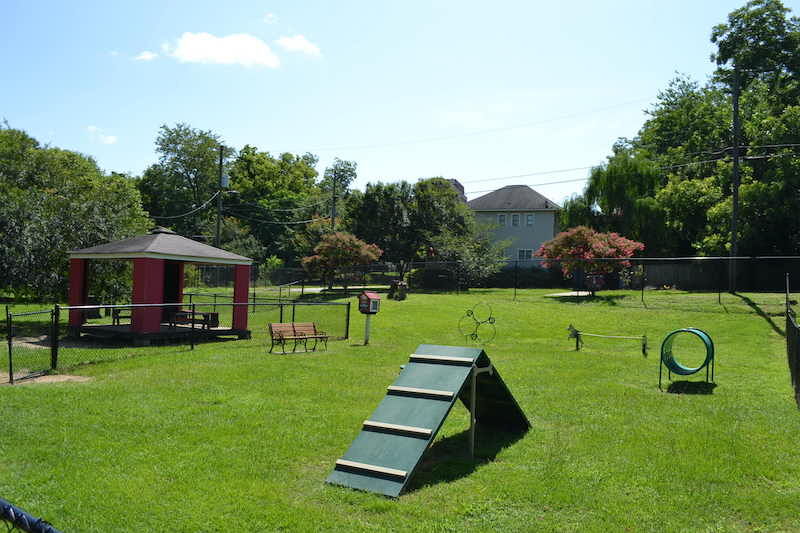 Warner Robins Dog Park
The dog park in Warner Robins Dog Park also has an area for small dogs and an area for larger dogs. There is plenty of shade and also a one-mile trail around the park and agility equipment for extra exercise. This dog park is located at 110 Olympia Drive in Warner Robins.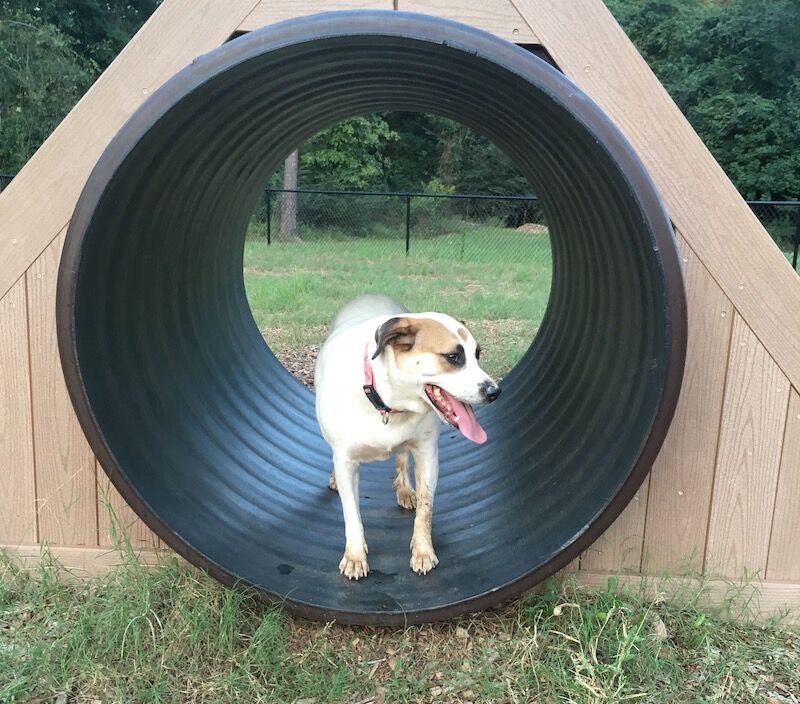 Ocmulgee Mounds National Historical Park
While not a dog park, Ocmulgee Mounds National Historical Park is very dog friendly. Of course visitors have to keep their dogs on 6 foot or shorter leashes but there are a lot of trails to explore and beautiful scenery to enjoy. When your dogs get thirsty there is a water bowl at the Visitor Center by the water fountains. This park is open from 8 a.m. until 5 p.m. every day. Ocmulgee Mounds National Historical Park is located conveniently near I-16 and downtown Macon and is located at 1207 Emery Highway in Macon.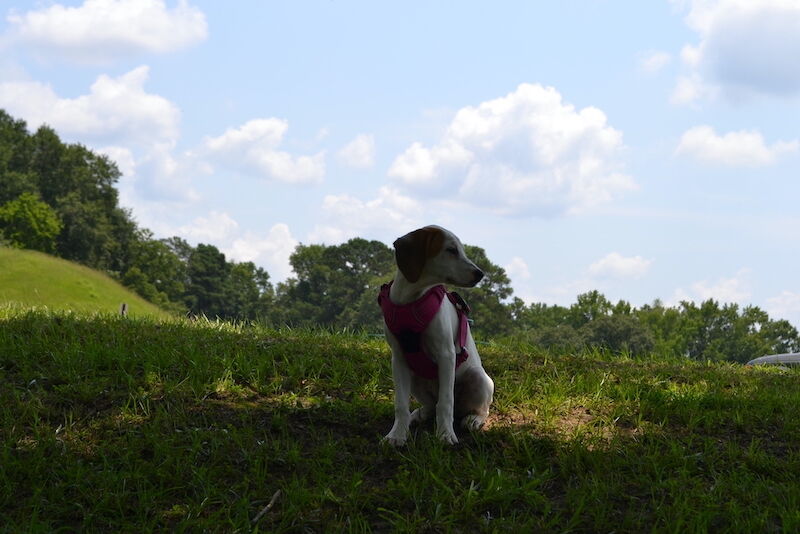 Hitchiti Loop Trail
Hitchiti Loop Trail is is another great place you can take your dog in middle Georgia that isn't a dog park. There are scenic views of the Ocmulgee River and almost 4 miles of well established trails. Ticks are a concern at this location so be certain to bring bug spray and wear appropriate clothes. Dogs must be kept on a leash on this trail as well. Hitchiti Loop Trail is located on Jarrell Plantation Road in Gray.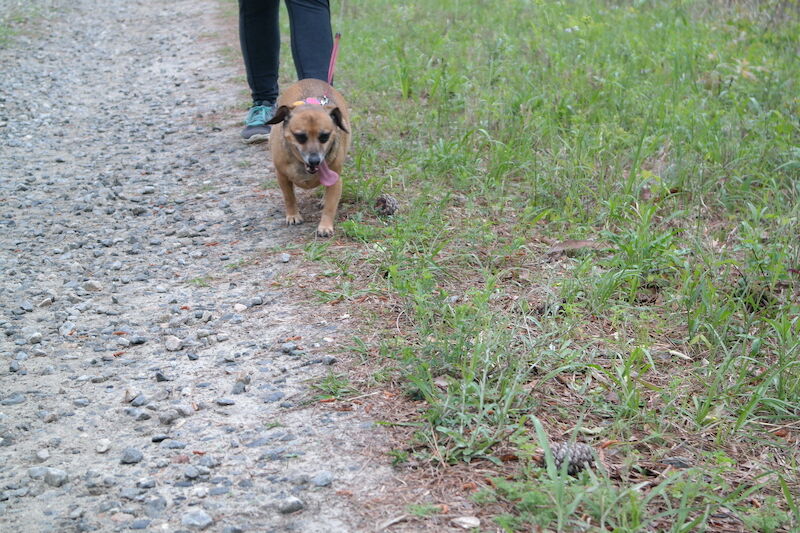 Amerson River Park
The 3.5 miles of paved trails and .75 miles of mulch trails at this park make it a great candidate for taking your dogs on a walk or run. The Ocmulgee River runs beside much of the wide, paved trails at this park or can take the mulch trails to walk through scenic woods and around a small pond. The hours for this park change depending on the season. From March through October the park is open from 7 a.m. until 8 p.m. Then from November until February the park's hours are 7 a.m. until 6 p.m. Amerson River Park is located at 2551 N. Pierce Drive in Macon.
Barks N Brews
Barks N Brews is a newly opened dog park that also has as a bar for the dogs' people. The bar is in a shiny Airstream trailer and there is plenty of seating and even a fountain. At the time of publication, this dog park costs $10 a day or you can purchase a membership ($30 a month or $265 year). Barks N Brews also has a doggy daycare. All dog owners must have proof of up-to-date vaccinations (including Bordetella and Rabies), puppies have to over four months old to enter, and dogs must be friendly. There are special events at Barks N Brews regularly and it isn't common to see a full parking lot, especially on weekends. This park is closed Mondays and Tuesdays and open from 4 p.m. until 9 p.m. on Thursday and Friday and from 12 p.m. until 9 p.m. on Saturday, and from 12 until 7 p.m. on Sunday. Barks N Brews is located at 695 Riverside Drive in Macon. 
Piedmont Dog Park
This dog park is in Jones County and has a quarter mile, paved walking trail next to it. There are two areas, one for smaller dogs and one for larger dogs, and agility equipment in both sections of the park. Benches and a picnic table make comfortable places to relax as your dogs wear themselves out. This park is open from sunrise to sunset and is located on Industrial Boulevard in Gray.