Dysphoria: High Strangeness - a fine art exhibit and art party by the Ocmulgee Artist Guild
Image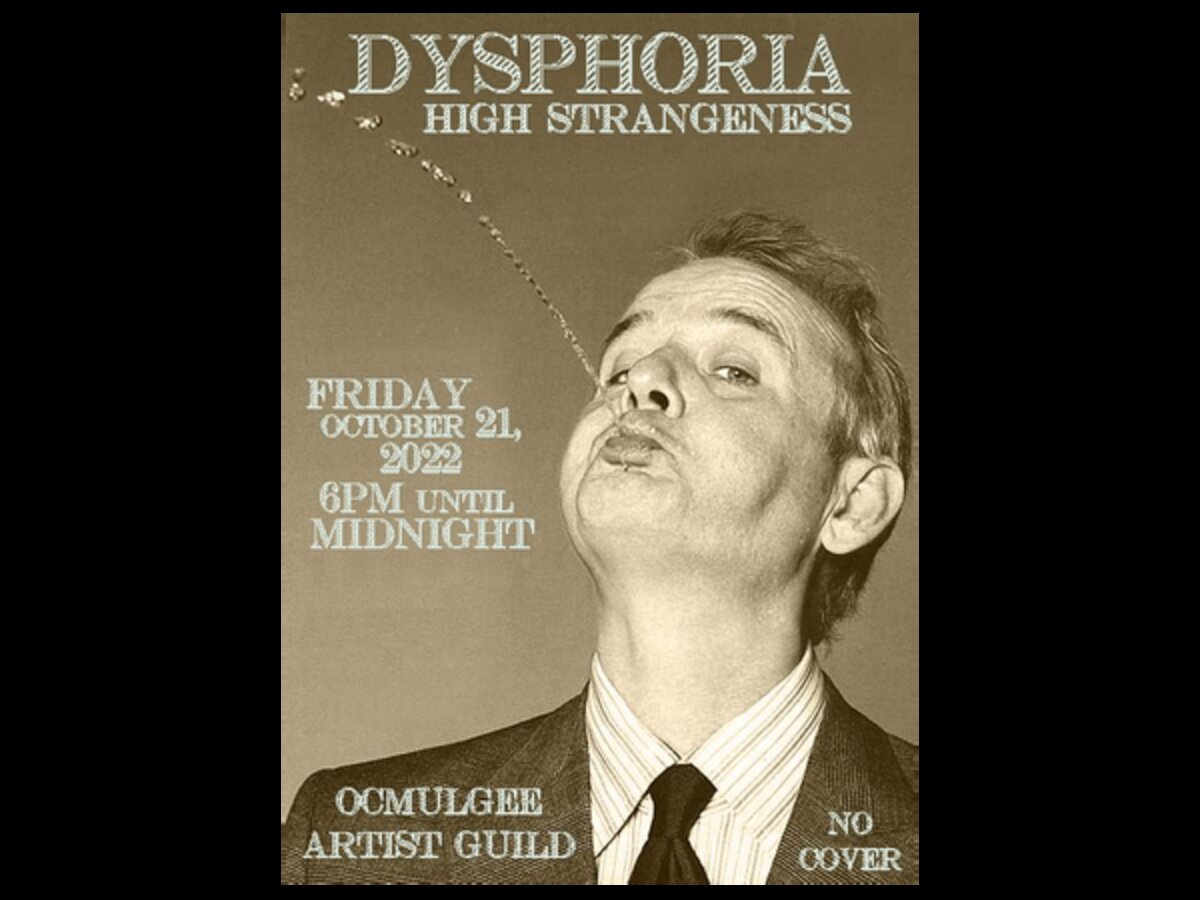 The Ocmulgee Artist Guild (OAG) is known for creating unique and popular art shows in downtown Macon.  OAG's next art show is described as "a fine art exhibit and art party" that will celebrate "peculiarity, the bizarre, and the absurd".
This free one-night only event will introduce original art from more than 12 skilled artists based in Middle Georgia.
An 'Area 52' bar will serve creative cocktails to adults 21 and older. There will also be live musical performances, projected films, and more.
Dressing up in costumes and wearing masks is appreciated by the OAG. Donations are appreciated at help the artists of OAG continue to grow and bring unique artistic events to downtown Macon in the future.
Doors open at 6:00 p.m. and the event ends at 12:00 a.m. Dysphoria: High Strangeness is a kid friendly event until nightfall.
391 2nd Street
Macon, GA 31201
United States