Fall Native Plant Sale at Wesleyan Market
Image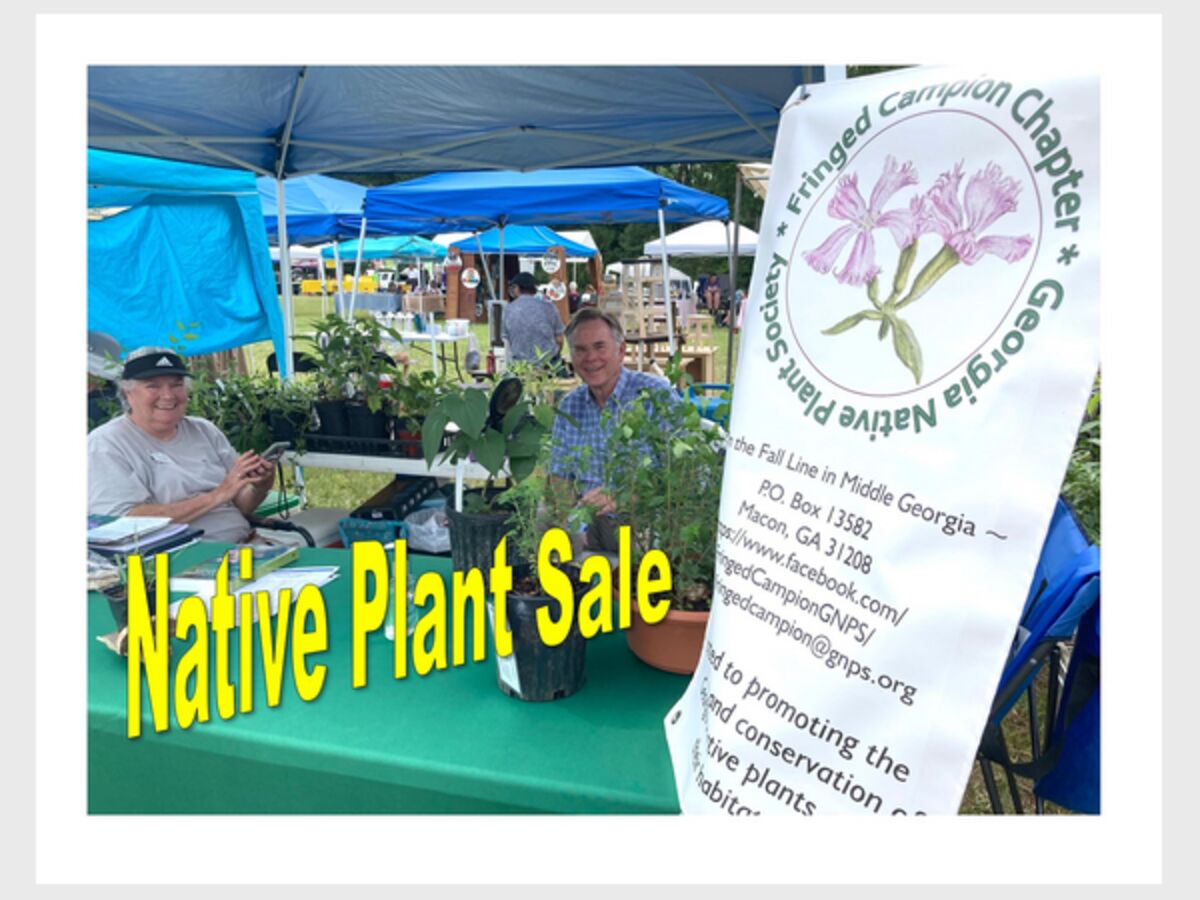 The Wesleyan Market takes place on the second Saturday of each month and connects Middle Georgians with "local farmers, producers, and artisans". 
The Georgia Native Plant Society and Fringed Campion Chapter of the Georgia Native Plant Society will host a Fall Native Plant Sale from 9 a.m. until 1 p.m. at the Wesleyan Market in October. 
If you are interested in voluteering to help or donating plants for this event, complete this online form.
[Graphic courtesy of Georgia Native Plant Society]
Wesleyan Market
4760 Forsyth Road
Macon, GA
United States