Interesting Events in Middle Georgia This Week (8/1 - 8/7)
Image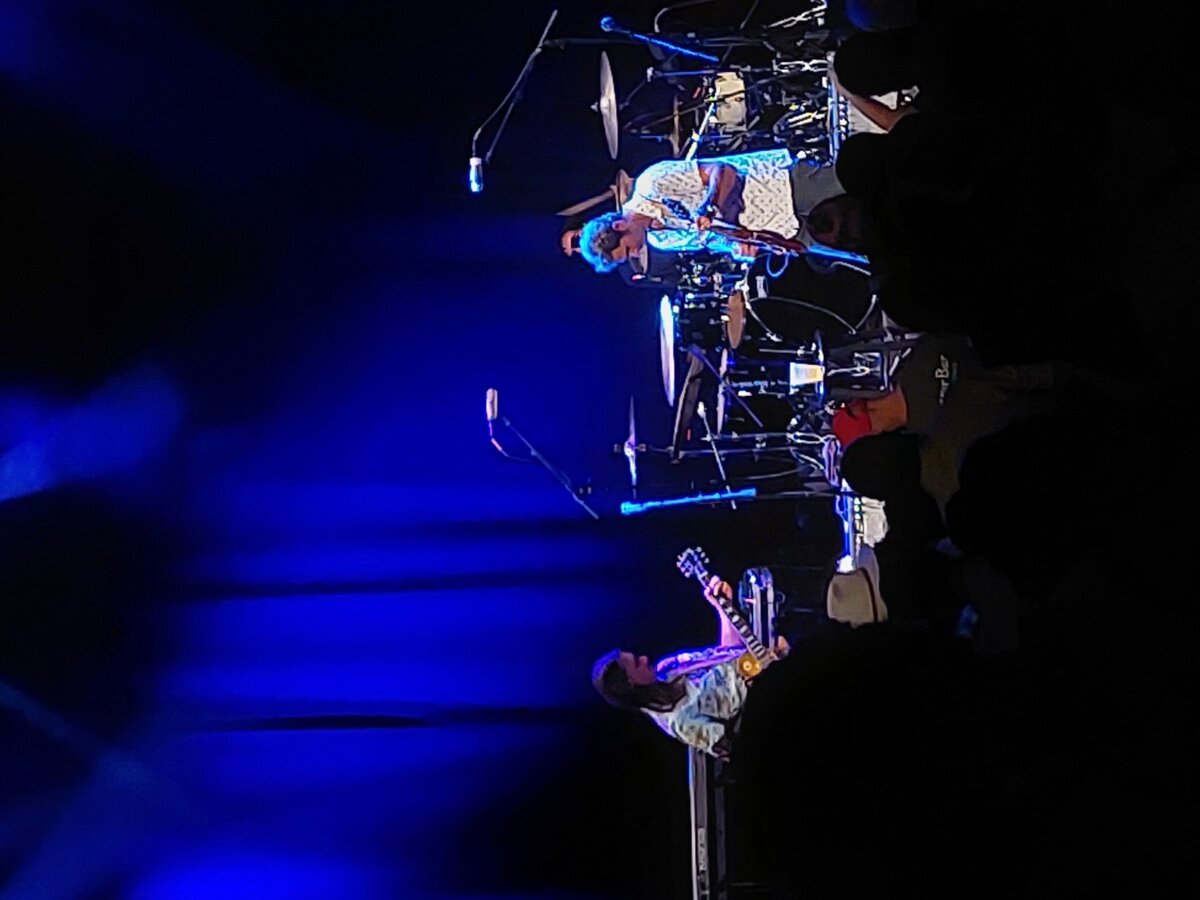 The Bragg Jam Concert Crawl 2022 brought a lot of people to downtown Macon last Saturday but there will be plenty of other fun events taking place throughout Middle Georgia this week. 
---
Monday, August 1st
Mom Mondays at Rigby's Water World in Warner Robins (10 a.m. - 12 p.m.)
On Mondays in August, Rigby's Water World has a special for all Moms at the end of their patience and in need of some relaxation. Rigby's Hideaway Falls will be open as an escape from motherly responsibilities. The ticket price for this event is $10 per person online and can only be purchased online at this link and includes 1 cold Mimosa. Mom Mondays is only for participants 21 and older. Rigby's Water World is located at 2001 Karl Drive in Warner Robins. 
Tuesday, August 2nd
Polar Bear Den 2.0 at the Museum of Arts and Sciences in Macon (10:30 - 11:30 a.m.)
Every Tuesday the Museum of Arts and Sciences in Macon has an event for children in need of entertaining. Polar Bear Den 2.0 includes a storytime section, an educational "adventure in the Museum", and a craft, according to the organizer. Only one adult will be allowed per child. Tickets are $5 per children from 2 to 5 years of age (and includes one free adult entry). Masks are required at all times in the museum. Purchase tickets for this event on Eventbrite at this link. The Museum of Arts and Sciences is located at 4182 Forsyth Road in Macon.
Wednesday, August 3rd

Yoga and Cocktails at The Bar Fitness in Bonaire (6 p.m.)
This event on Wednesday is for those who want to do yoga but also want to enjoy an adult beverage afterwards to recover from the yoga. The 45-minute yoga class will be followed by a juice cocktail mixer. Attendees must be 21 and older to participate in the drinking portion of this event. Non-members can attend this event for $20 (members can attend for free). Find out more information by visiting the gym's website. The Bar Fitness is located at 101 Lochlyn Pl., St. E in Bonaire.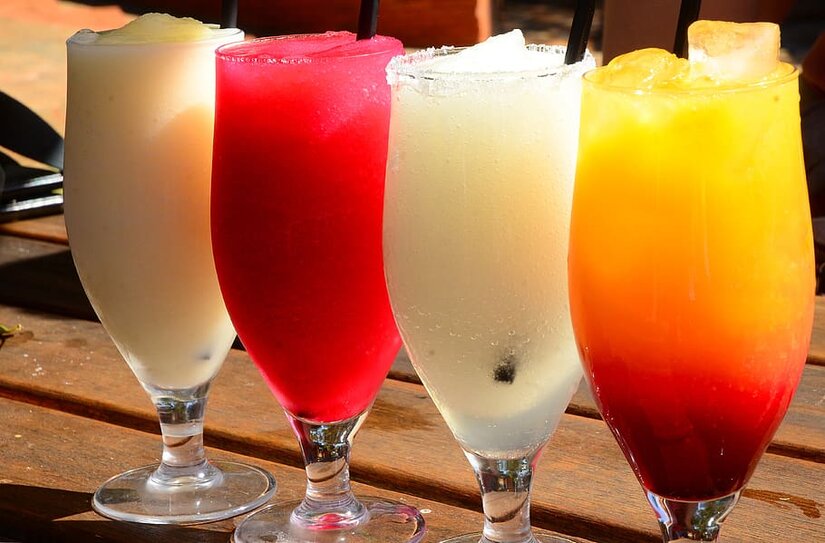 Thursday, August 4th

"Love, Loss, and What I Wore Opening Night" at Theatre Macon (7:30 p.m.)
Theatre Macon presents "Love, Loss, and What I Wore Opening Night" beginning on Thursday evening and continuing August 5th (8 p.m.), August 6th (8 p.m.), and August 7th (2:30 p.m.). This play is full of "monologues and ensemble pieces about women, clothes, and memory" according to Theatre Macon. Tickets for this event are $15 and can be purchased on Theatre Macon's website at this link. Theatre Macon is located at 438 Cherry Street in Macon.
Friday, August 5th
Enigma - Work by Caleb Brown Opening Reception at the Macon Arts Alliance (4 - 7 p.m.)
Caleb Brown attended Macon's Mercer University but after seeing his art you will be surprised to learn he didn't attend for any art related major. Brown has given speeches for  TEDxSavannah and TEDxMercer and more, according to Macon Arts Alliance. The opening reception for "Enigma - Work by Caleb Brown" will be held at the Macon Arts Alliance located at 486 1st Street in Macon.
August First Friday in Downtown Macon (5:30 - 11:30 p.m.)
First Friday is here again in downtown Macon this weekend. Families will enjoyed NewTown Macon's Family Fun Zone at the Third Street park (5:30 - 7:30 p.m.) and free admission to the Georgia Sports Hall of Fame, and more. It wouldn't be a First Friday without music: The Just Friends Band performs at Grant's Lounge starting at 9 m. The Woofs from Milledgeville are playing their funky music at the Hummingbird starting at 10 p.m. jba will host the band Surrender Cobra starting at 10 p.m. as well and will offer $6 mules to patrons 21 or older. Multiple other special events will be taking place throughout downtown Macon during August's First Friday event.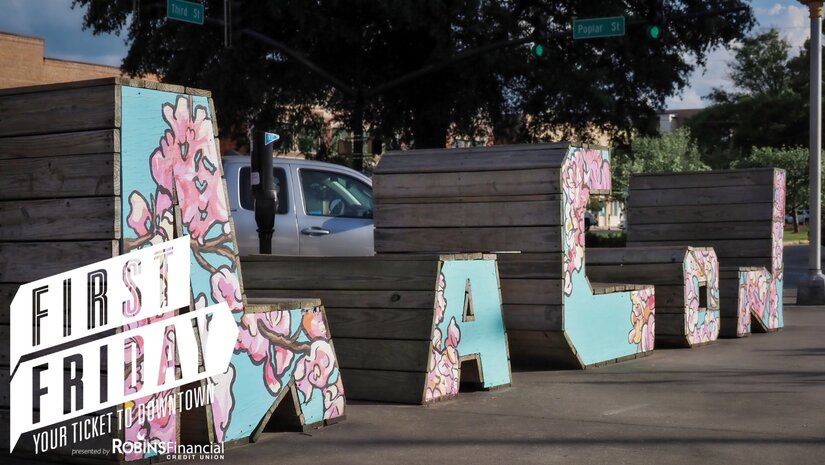 Ladies in Beer at Just Tap'd - Macon (6 - 9 p.m.)
Reformation Brewery, Trimtab Brewing, Terrapin Beer Co., and Fall Line Brewing Company will be bringing a selection of their foamy brews to Just Tap'd on Friday. The public is invited to stop by for food and drinks and to meet a few women who have more than 40 years combined experience in the brewing industry. Just Tap'd - Macon is located at 488 1st Street in Macon.
Saturday, August 6th
Open Streets Macon: Pleasant Hill Community Meet and Greet (1 - 4 p.m.)
Open Streets Macon, the Pleasant Hill Neighborhood Organization, and Bike Walk Macon invite you to get to know the Pleasant Hill community better this Saturday. The streets from Pursley Avenue to 3rd Avenue and to Ward Street will be closed to motorized vehicles. Everyone is invited to meet in the streets and enjoy time with others in the outdoors. A "permanent traffic calming street project" will also be created during this event. There will be a free lunch (courtesy of Festivals in the Hills), free popsicles, and more. This event takes place at Linear Park and the Second Avenue cul-de-sac in Macon.
---
---
More News from Macon