Interesting and Fun Events in Middle Georgia this Week (9/12 - 9/18)
Image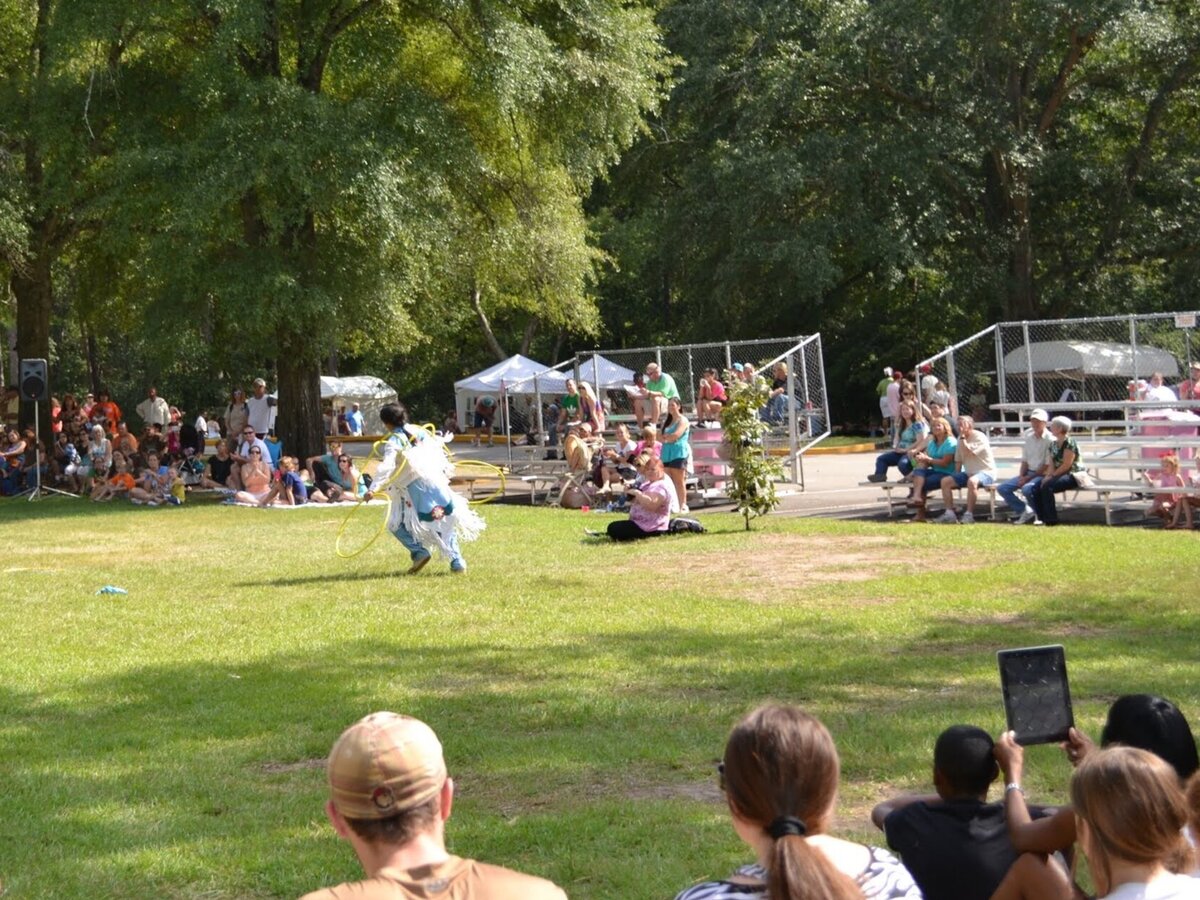 This weekend the Ocmulgee Indigenous Celebration brings this family-friendly entertainment and educational event to Middle Georgia for the 30th year in a row. There are plenty of other things to do taking place this week ranging from art, food, and live music events to comedy and more.
---
Monday, September 12th
Visiting Artist Demo at stARTup Studios in Macon (3 - 4 p.m.)
stARTup Studios presents demonstrations friom New Jersey glass artist Jeri Warhaftig from Monday through Wednesday this week. Warhaftig has been creating art from glass for almost 30 years and is a published author of two books about glass beadmaking. Attendees will get a chance to see her create multiple types of glass art with resident artist Bryan Beck of the Blazing Paddles Studio. stARTup Studios is located at 1055 Riverside Drive in Macon.
Full Moon Yoga and Soundbath on Coleman Hill in Macon (7 - 8:30 p.m.)
This community yoga event is presented by Positive Sound Vibes, Sparks Yoga, and Amber Valentine Wellness and is celebrating its fifth year of bringing these unique events to downtown Macon. Amber Valentine will lead a yoga practice along with guest instructor Bertram Tulloch and soundhealer Sarah Payton. Registration is requested by signing up online. This donation based class will also end with a traditional fire ceremony. Coleman Hill is located at 285 Spring Street in Macon.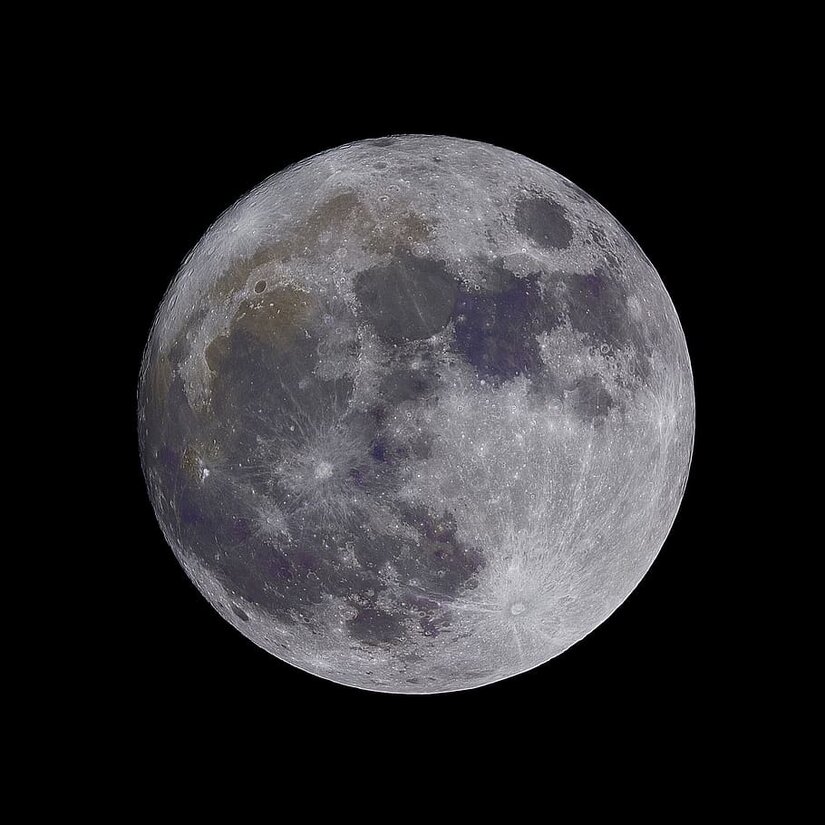 Tuesday, September 13th
Storyteller's Macon Presents "Out Loud" at Grant's Lounge in Macon (6:30 - 8:30 p.m.)
This free storytelling event's theme will be all about speaking out about the things that are important to us in a world full of noise. This month Storytellers's Macon is partnering with Macon Pride but anyone can sing up to tell their own story that follows the theme of this event. Featured storytellers for this event will be Jim Crisp, Charlotte Storey, and siblings Atlas and Preston and DeMarcus Beckham will host. Sign up online if you are interested in telling your won 5 minute long story on the historic Grant's Lounge stage. Grant's Lounge is located at 576 Poplar Street in Macon.
Wednesday, September 14th
"Sparkle" Film Screening at the Douglass Theatre in Macon (2 p.m.)
This free movie screening is a part of the Douglass Theatre's Senior Cinema. "Sparkle" is about three sisters who formed a band that quickly became popular in the 60s and the strains such fame places on family. The Douglass Theatre is located at 355 Martin Luther King Jr. Boulevard in Macon.
Wednesday, September 15th
Seasonal Job Fair at the Houston County Galleria (4 - 7 p.m.)
There will be a seasonal job fair hiring event for the Houston County Galleria this Wednesday. There will be job openings available with retailers including Big Bird Shack, Bath & Body Works, Aeropostale, and more with open interviews held between American Eagle and Shoe Dept. Houston County Galleria is located at 2922 Watson Boulevard in Centerville.
Clockwork Comedy presents Olivia Searcy at Grant's Lounge in Macon (8 - 11 p.m.)
Clockwork Comedy is bringing laughter back to Grant's Lounge with comedian Olivia Searcy on Wednesday night. Searcy is a standup comedian from Pensacola and her comedy style is described as "neurotic, observational, and storytelling." Macon comedian Caroline Exum will also be on hand along with Tucker Andrews who will host. Tickets for this event cost $10 and can be purchased online. Grant's Lounge is located at 576 Poplar Street in Macon.
Thursday, September 16th
Okmulgee to Ocmulgee: Rekindling the Fires Opening Reception in Downtown Macon (6:30 - 10 p.m.)
Bright City is an art project returning to downtown Macon for its fourth year this Thursday. On Thursday there will be an opening reception for the five Muscogee and Yuchi artists who created art about their "homecoming from Oklahoma" to Georgia. The artwork will be on display through July of next year. This event coincides with the Ocmulgee Indigenous Celebration taking place this Saturday and Sunday. The opening reception will take place at the NewTown Macon Headquarters located at 555 Poplar Street in Macon.
JBA Karaoke Every Thursday in Macon (9 p.m. - 12 a.m.)
JBA hosts a karaoke night every Thursday night that includes a "full production…with a projection onto the wall for everybody to join in". Willie D of Fresh Produce Records will host this musical event. JBA is located at 499 Martin Luther King Jr. Boulevard in Macon.
---
---
Friday, September 17th
Food Truck Friday and 80's All Nite in Perry (6 - 10 p.m.)
The City of Perry invites you to dress up in your best 80's style clothes and come to downtown Perry for last Food Truck Friday of the year. There will be multiple food and beverage vendors along with live musical entertainment from band echospeed and family friendly activities. Well-behaved and leashed dogs are allowed but not outside coolers or alcohol. Attendees are invited to bring their own comfortable seating. Food Truck Friday takes place at 800 Carroll Street in Perry.
Music from the Grand Tour at the Hay House in Macon (6:30 - 8 p.m.)
Classical musician Jody Miller (on recorders), soprano Krysta Therieu, and harpsichordist Gregory Hamilton will perform the music of Henry and Daniel Purcell, March Antoine Charpetier, and Louis Clerambault at the historic 18,000 square foot Hay House on Friday night. Tickets for this event are $25 per person and can be purchased online. The Hay House is located at 934 Georgia Avenue in Macon.
"The Color Purple" Film Screening at the Grand Opera House in Macon (7 p.m.)
"The Color Purple" (1985) will be screened at the Grand Opera House on Friday night. This film is a historical fiction based on a novel of the same name by Alice Walker. A musical version of "The Color Purple", which was filmed in downtown Macon, will premiere in 2023. Tickets for "The Color Purple" cost $5 and can be purchased on the Grand's website. The Grand Opera House is located at 651 Mulberry Street in Macon.
Saturday, September 17th
Treasure Maps: Macon at the Elaine H. Lucas Senior Center (7 p.m.)
Treasure Maps: Macon, part of The Storytelling Project, is a free, family-friendly "film screening and community celebration" created by the Georgia Council on Developmental Disabilities, L'Arche Atlanta, and StoryMuse. Ten local storytellers are featured in an anthology of short films which focus on individuals with disabilities and "independent living, love, health, family, community volunteerism, and even a newfound career in stand-up comedy". This event will take place outside (if weather permits) and the gates will open at 6:30 p.m. with a pre-show at 7 p.m. and the film starting at 8 p.m. If the event is moved inside due to inclement weather, the organizers request that you wear a mask. Register for this free event online. The Elaine H. Lucas Senior Center is located at 132 Willie Smoke Glover Drive in Macon.
Treasure Maps: Macon will have an online premier October 5th
Sunday, September 18th
30th Annual Ocmulgee Indigenous Celebration at the Ocmulgee Mounds National Historical Park in Macon (10 a.m. - 5 p.m.)
Many southeastern Native American "dancers, storytellers, and demonstrators" with connections to Middle Georgia will give cultural demonstrations at this family-friendly and educational event taking place both Saturday and Sunday. Skillfully created crafts and tasty, authentic Native American foods will also be served throughout the two-day event. Admission for adults is $8, for children (6-12 years old) is $4, and entry is free for children 5 years old and under. Parking for this event will be at the Macon-Bibb Health Department located at 171 Emery Highway where a free handicap accessible shuttle will take attendees to the event.
More News from Macon