Fun and Interesting Events Taking Place this Week in Middle Georgia (11/21 - 11/27)
Image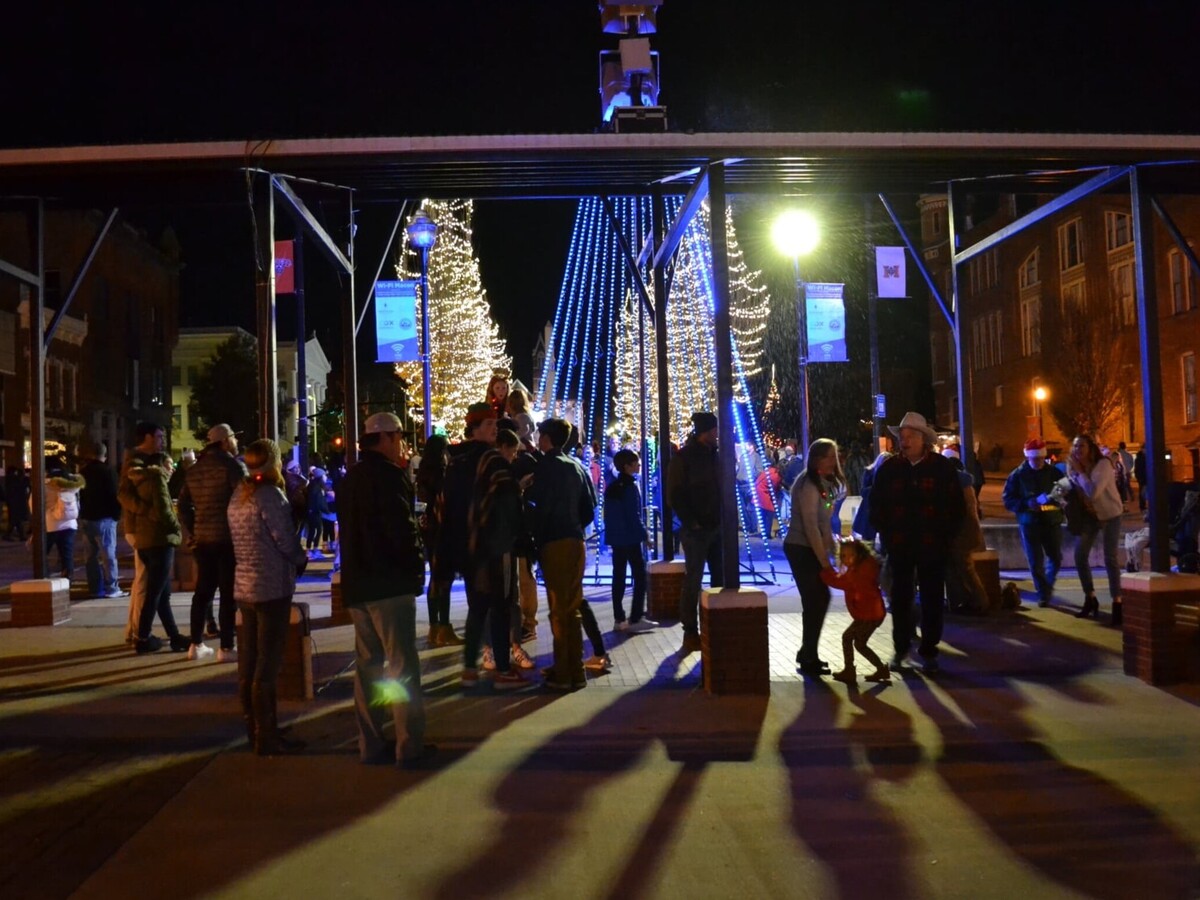 Thanksgiving day takes place on Thursday and there are many other events taking place around Middle Georgia as well. Here are just a few of the interesting events taking place this week.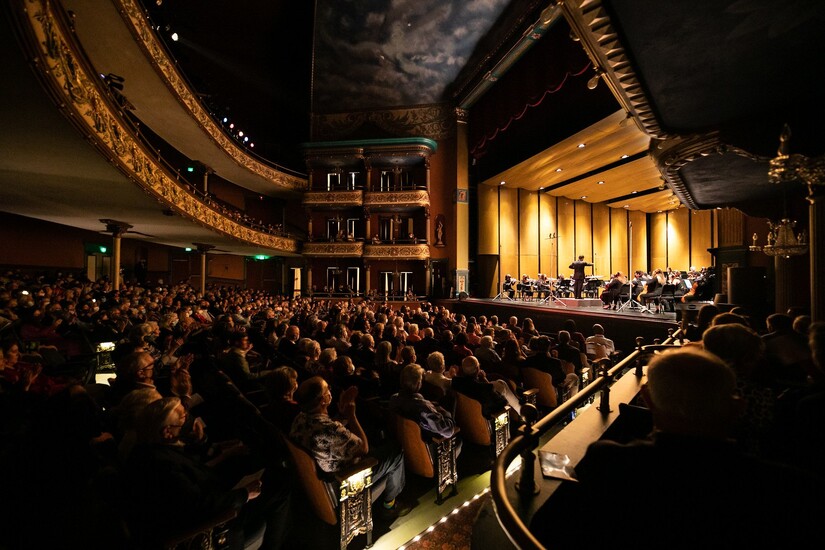 MONDAY, NOVEMBER 20th
Macon-Mercer Symphony Orchestra at the Grand Opera House (7:30 p.m.)
The second concert of the second season of the Macon-Mercer symphony continues on Monday with Jeffrey Turner conducting and Aaron Diehl playing the piano. The theme for the music performed will be the "diversity of experiences" in the U.S. The orchestra will perform Bernstein's Overture to Candide, Dvořák's Symphony No. 9, E Minor, and "From the New World" Gershwin Concerto in F major. Tickets range from $25 and up and can be purchased at the Grand's box office or on the Grand's website. The Grand Opera House is located at 651 Mulberry Street in Macon.
TUESDAY, NOVEMBER 21st
DAY TRIP: Spalding Brite LITE the NITE in Griffin (5:30 - 8 p.m.)
LITE the NITE is the first night of a festive holiday lights event that will take place in the Griffin City Park throughout the next month. This free event will feature twinkling holiday lights as well as food trucks, hot chocolate, music, and more. The decorated Christmas tree will be lit by the Spalding County's Board of Commissioners at 6:30 p.m. and Dallas Pyron will perform music for the occasion. Griffin City Park is located at 601 Camp Northern Road in Griffin.
WEDNESDAY, NOVEMBER 22nd
Early Bird Special featuring Britton Seprish and Friends at The Hummingbird (6 p.m. - 12 a.m.)
This musical event is also a good old fashioned potluck where attendees bring their own meals to share with the community. The dinner portion of the Early Bird Special will begin at approximately 6 p.m. and Britton Seprish and Friends will perform after the meal. The Hummingbird Stage and Taproom is located at 430 Cherry Street in Macon.
Public Ice Skating at the Macon Coliseum (12 p.m., 2 p.m., 4 p.m., 6 p.m., and 8 p.m.)
The Macon Coliseum's 2022 - 2023 Public Ice Skating season continues on Wednesday. There are five 1 hour long sessions on Tuesdays, Thursdays, and Fridays throughout the season. Attendees are requested to bring a pair of socks to ice skate in. Additionally the Macon Coliseum's clear bag policy means that any personal items brought in must be contained in a clear bag. Tickets can be purchased on Ticketmaster.com. Macon Coliseum is located at 200 Coliseum Drive in Macon.
---
---
THURSDAY, NOVEMBER 23rd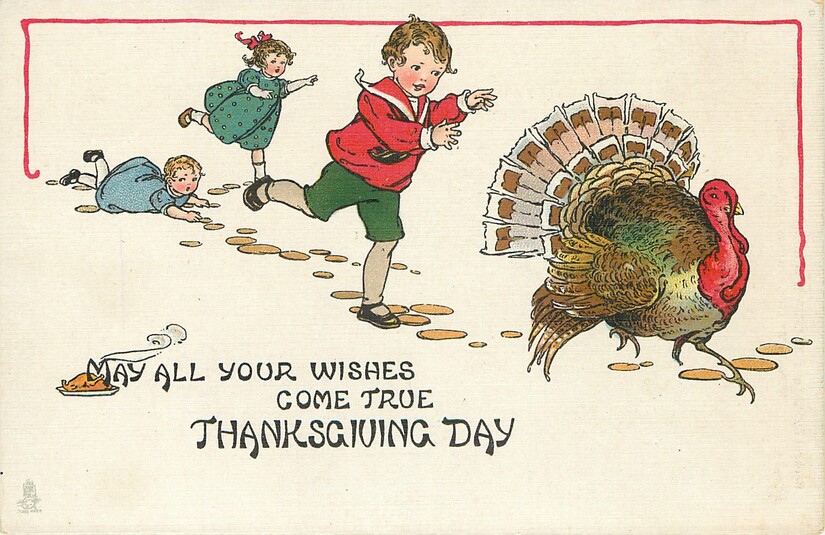 ROAD TRIP: Annual Lighting of the Tree in Locust Grove (6 p.m.)
For those ready to start getting excited about the next holiday season, Locust Grove's will celebrate its Annual Lighting of the Tree on Thanksgiving night. There is rumored that there might also be an early visit from someone is a furry red suit as well. Locust Grove City Hall is located at 3644 Highway 42 in Locust Grove.
FRIDAY, NOVEMBER 24th
Macon Pops Christmas Spectacular in Downtown Macon (6 p.m.)
The Macon Pops Christmas Spectacular is a free concert that will start Macon's Christmas Light Extravaganza. Macon Pops' music will be synchronized to the millions of sparkling Christmas lights placed throughout Downtown Macon at this annual event. Several local vocalists will also perform at this event. Attendees should bring chairs or blankets to get comfortable with to enjoy the concert. Arriving early is recommended as some streets will be closed and it might take some time to find parking and a place to sit since thousands of people are expected to attend. The Macon Pops Christmas Spectacular will take place at 555 Poplar Street Street in Macon.
SATURDAY, NOVEMBER 25th
No Shave November at The Society Garden (4 p.m.)
Ingleside Beard and Barber sponsors this hairy contest on Saturday. There will be prizes awarded for the Best Beard ($500 grand prize), Best Mullet ($300 grand prize), and Kids Best Mullet. Live music will begin before the event at 3:30 p.m. Attendees will also be able to purchase Smore's cones, bourbon toddies, and more. The Society Garden is located at 2389 Ingleside Avenue in Macon.
Allman Family Revival at the Macon City Auditorium (8 p.m.)
The sixth annual Allman Family Revival returns to the Macon City Auditorium on Saturday. This year the lineup includes The Devon Allman Project, Duane Betts, Donovan Frankenreiter, George Porter, Jr., Maggie Rose, Larry McCray, Alex Orbison, and Jimmy Hall with special guests The River Kittens as well as John Ginty, Vaylor Trucks, Melody Trucks, and Johnny Stachela. Doors open at 7 p.m. Ticket prices start at $35 and can be purchased online at Ticketmaster.com. There will also be an official afterparty at Grant's Lounge starting at 9 p.m. with tickets costing $15. The Macon City Auditorium is located at 415 First Street in Macon.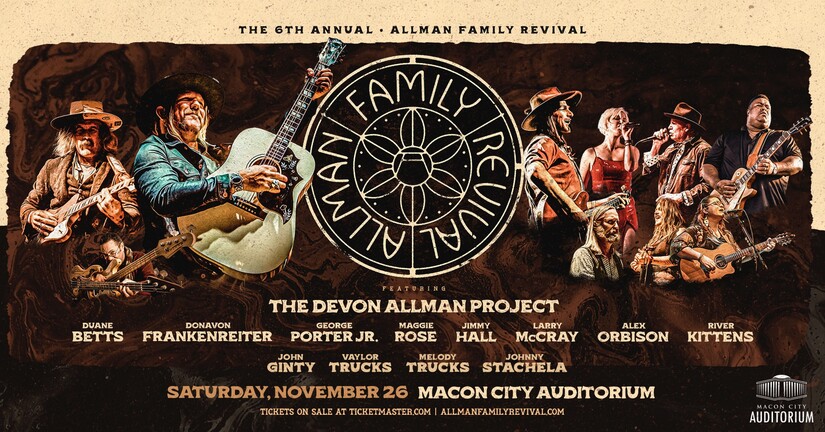 Open Mic Comedy with Tall Trey Comedy at Reboot Retrocade and Bar (9 p.m.)
This comedic open mic night is free to perform at on Saturday night. The list of performers is released at 8 p.m. and the comedy show will begin at 9 p.m. This event is for those who are 18 years old and older. Reboot is located at 566 Cherry Street in Macon.
SUNDAY, NOVEMBER 26th
Scott Baston and Friends at Amici Macon (8 p.m.)
Scott Baston of Moonshine Still and Headstrings will perform along with other talented musicians on the rooftop of Amici Macon Sunday evening. This event will also serve as the joyful celebration of several birthdays including Scott Baston's. Amici Macon is located at 1510 Mercer University Drive in Macon.
More News from Macon