10 Fun Ways to Celebrate New Year's Eve in Georgia this Year
Image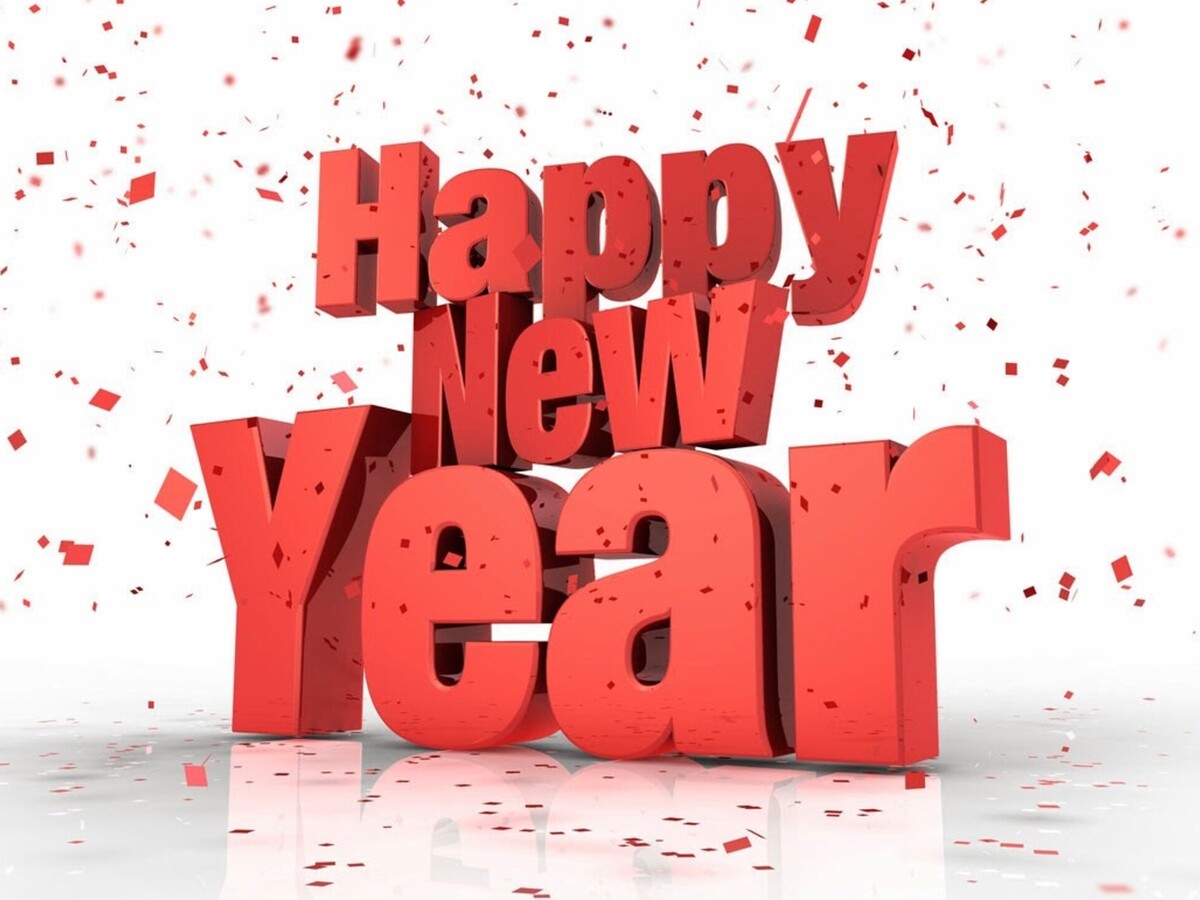 New Year's Eve, also known as Old Year's Night in some parts of the world, is a holiday that marks the end of the year and the beginning of a new one. 

New Year's Eve is also a time for celebration and ringing in the new year with friends and loved ones. If you're looking for things to do on New Year's Eve in Macon and even outside of Middle Georgia, here are a few options to consider:
1.   New Year's Eve in Downtown Macon
Many businesses in Downtown Macon will be celebrating the New Year's Eve with specials and events. Daiquiris & More will host a New Years Eve party that will include a balloon drop and a champagne toast at the stroke of midnight. Attendees who arrive before 10 p.m. will not have to pay a cover charge. Reboot Retrocade & Bar will present A Very Groovy NYE which will be an Austin Powers themed party from 9 p.m. until 1 a.m. DJ 3Nigma will host and gold colored attire is encouraged. Reboot will serve $1 champagne at midnight and this show is for attendees 18 and older. Parish on Cherry St will present a live music performance from Southbound Mojo starting at 7 m. and there will be drink specials all evening. Hotel Forty Five bar Hightales will celebrate New Year's Eve from 4 m. until 1 a.m. with complimentary hor'dourves and a champagne toast at midnight. The Crazy Bull will have free bull rides and party favors as well as a free breakfast buffet with a $10 cover charge. Finally, Late Nite will play the UGA game on their huge HD television as part of their New Year's Eve celebrations.
2.   Kids' NYE with DJ Pickles at The Society Garden
This family-friendly event will allow kids to celebrate the New Year without waiting for midnight. This event starts at 6 p.m. and the New Year countdown will start at 8 p.m. There will be "snacks, hats, and party favors" and DJ Pickles will be playing music and hosting the party. Entry to this event will cost $5 for anyone over 5 years old.
3.   Chi-Town Transit Authority New Years Eve Show at the Macon Arts Center
Chi-Town Transit Authority is an 8-piece Chicago tribute band from Atlanta and they will be performing in Macon this New Year's Even. This event is for attendees 21 and older. This show starts at 8 p.m. and ends at 12:30 a.m. Ticket prices start at $30.
4.   The Ultimate Winter White New Year's Eve Party at the Macon Centreplex
The Ultimate Winter White New Year's Eve Party is a New Year's Eve celebration that will include a special performances by the popular 80's band Midnight Star as well as other special guests. AJ the DJ will host the festivities for this evening of entertainment and guests are encouraged to wear their "Winter White". Free Ciroc shots (while they last) and a celebratory Champagne toast at midnight will be a part of the festivities. Tickets cost $40 prior to the event and can be purchased at the following businesses: 9-Ent.com, Boutique & Things in Milledgeville, Habersham Records in Macon.
4.   New Year's Eve with Chris Hicks at Grant's Lounge
Chris Hicks has been making music since he was in his early teens. He has played with Gregg Allman, Lynyrd Skynyrd, the Marshall Tucker Band, and more and has opened for The Charlie Daniels Band and many other well known bands. He will play with his band The Christ Hicks Band to celebrate the coming of a brand new year. Tickets cost $15 plus fees and can be purchased on Grant's website. This event starts at 9 p.m.
5.   New Year's Eve featuring 12Eleven live at The Hummingbird
The Hummingbird Stage & Taproom will celebrate New Year's Eve with the band 12Eleven. Attendees will enjoy complimentary bottles of champagne at midnight. 12Eleven's performance will start at 10 m. and the party will go until 2 a.m. There will be a cover charge of $5 at the door for this New Year's Eve event.

---
---
6.   New Year's Eve with Milk Money at JBA
Milk Money will perform at JBA starting at 10 p.m. on New Year's Even. Milk Money plays covers of popular songs but include their own unique take as well. JBA will have drink specials and champagne as part of the celebration.
7.   New Years Eve Masquerade at Pub 96 in Bonaire
The uniquely named band Werewolves On Wheels will perform at this New Year's Eve event in Bonaire. Attendees will receive a free masquerade mask, food, and party favors and there will drink specials and a free champagne toast at midnight. The cover charge for the New Year's Eve Masquerade will be $10 at the door. This event starts at 9 p.m.
8.   Peach Drop in Atlanta
For adventurous people who don't mind traveling to Atlanta and large crowds the Peach Drop will take place again this year in Atlanta. Atlanta Mayor Andre Dickens and Grammy-winning artist Jermaine Dupri will host the event. There will be musical performances from Jagged Edge, Youngbloodz, Da Brat, Drivin'-n-Cryin', and Blanco Brown will perform at the Peach Drop this year. This event is free and starts at 6 p.m. with the big peach dropping at midnight.
Drivin' N' Cryin's "Fly Me Courageous" is one of those songs that you have probably heard on the radio even if you didn't know the band's name: the music video for this song has 2.9 million views on Youtube
9.   Possum Drop in Tallapoosa
If you are looking for a unique way to celebrate the ending of 2022 and the beginning of a new year you might be interested in Tallapoosa's The Possum Drop New Year's Eve Celebration. There will be live music performances by The M-80's and Satisfaction which is a Rolling Stones Tribute Band. Additionally there will be food vendors, carnival rides and games, fireworks, a kids zone, and an early drop at 9 p.m. with fireworks for the kids, and more. The Possum Drop starts at 6 p.m.
The tradition of the Possum Drop started in the mid-1990s because Tallapoosa was once known as Possum Snout (because of a local Native American Chief) and the citizens thought it would be a humorous, playful, and unique way to bring in the New Year. Tallapoosa has always used a taxidermied possum in the Possum Drop (taxidermist Ben Jones found the possum dead on the road well before the Possum Drop started). 
10.   Geranium Drop in McDonough
Another unique way to celebrate New Year's Eve is the Geranium Drop in McDonough. A geranium is a plant with distinctive beautiful flowers that is found all over the world and especially celebrated in McDonough. This year will mark the 10th Annual Geranium Drop and will include live entertainment from R&G starting at 9 p.m. There will also be New Year's Eve specials from McDonough restaurants and shops. 
McDonough also hosts the Geranium Festival every year since 1982. It was previously named the Henry County Chamber Arts and Crafts Festival but was renamed to honor Lois and Kirk Carney who owned Oglevee Products and sold primarily red geraniums. The Carneys donated hundreds of red geraniums to the Henry County Chamber Arts and Crafts Festival for several years before the festival was renamed the Geranium Festival. The Geranium Festival is scheduled to next take place on May 20th of 2023.
11) Peach Bowl: Ohio State Buckeyes vs. Georgia Bulldogs
The Bulldogs and Ohio State Buckeyes will be playing in the Mercedes-Benz Stadium and competing for a spot in the NCAA football championship on New Year's Eve. The Bulldogs are the defending national champion and a 7 point favorite to win this game. Many sports bars, restaurants, and venues will have this likely exciting game playing on at least one screen on New Year's Eve this year. The Peach Bowl starts at 8 p.m.
---
Whether you prefer a night out on the town or a quiet evening at home, there's no shortage of options for celebrating the start of a new year this New Year's Eve. We recommend gathering with friends and loved ones and get ready to the start 2023 filled with hope, possibility, and celebration!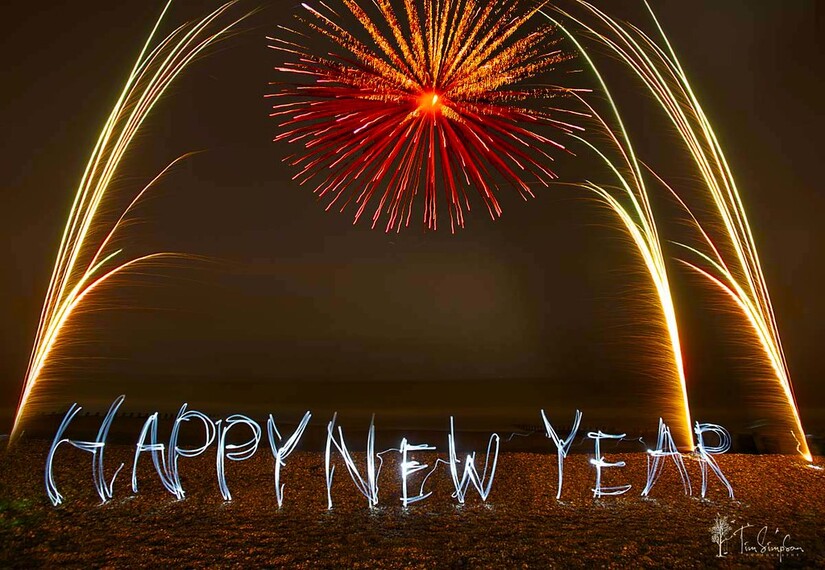 More News from Macon