Live Music in Macon this Week
Image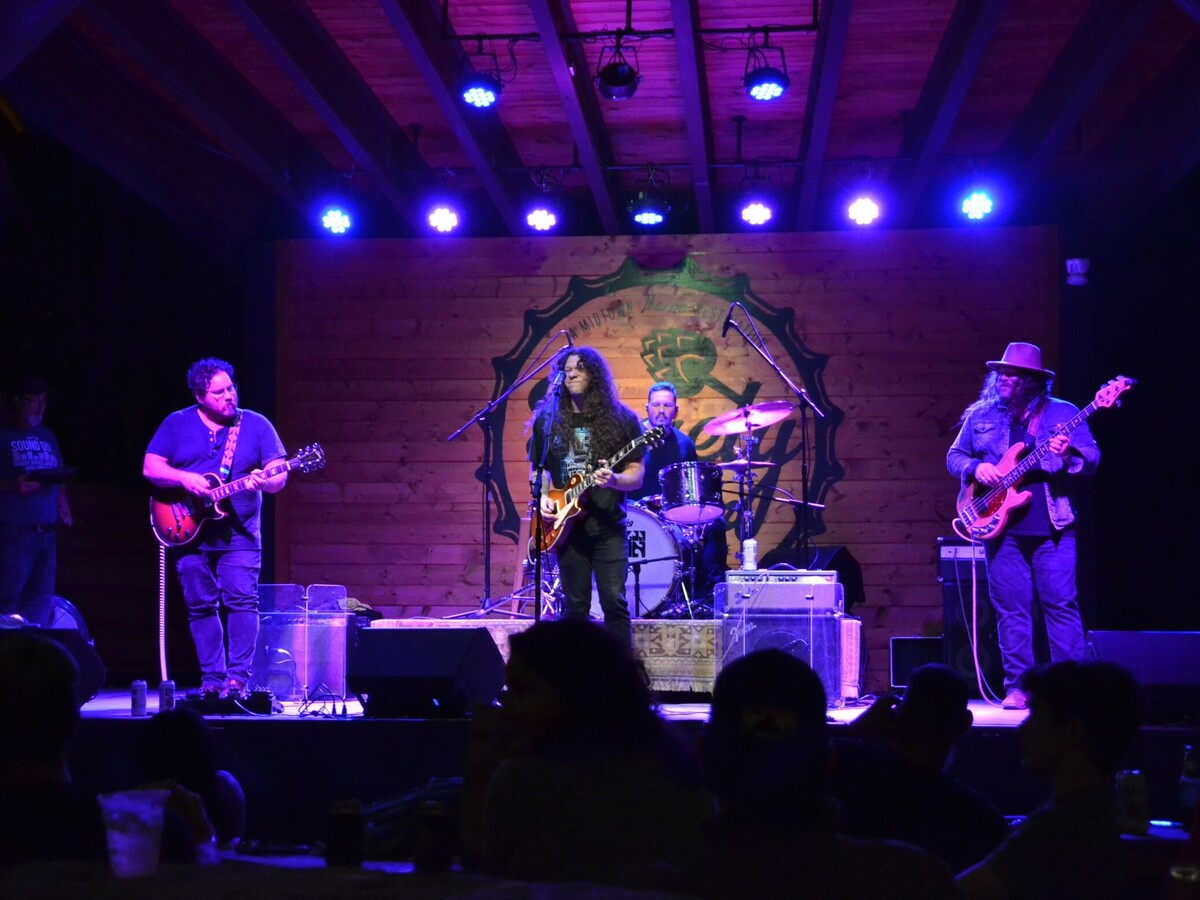 The holiday season is in full swing and Macon is alive with the sound of music, festive performances, and holiday cheer this weekend. The following are the must-see musical performances taking place before Christmas so gather your friends, don your ugly holiday sweaters, and get ready to jingle all the way to the nearest venue.
THURSDAY, DECEMBER 22ND
CHRISTMAS WITH KOLEG8 AND THE SMOKE AT GRANT'S LOUNGE (9 p.m. - 12 a.m.)
After more than a year performing at Historic Grant's Lounge, KoleG8 is back and in full effect! Come celebrate "Christmas with KoleG8 and "The Smoke!" Put on your most festive Christmas clothes, and prepare for for an experience like no other! We are looking at a packed house, so get your tickets early! Tickets cost $10 plus fees and can be purchased at the door or on Grant's website.
KARAOKE EVERY THURSDAY AT JBA (9 p.m.)
JBA presents a night of festive karaoke this Thursday with a full production including large project screen and colorful, professional lighting. This event is hosted by Willie D of Fresh Produce Records.
FRIDAY, DECEMBER 23RD
THE KARAOKE BEFORE CHRISTMAS AT REBOOT RETROCADE AND BAR (9 p.m.)
This free karaoke event invites anyone who is brave enough to get up in front of people and sing to do so in the trendy Reboot in Downtown Macon. Sign up starts at 8 p.m. and the singing begins at 9 p.m. This event is for those 18 years old and older.
WYATT PYLES, DAN KELLY, AND FRIENDS AT GRANT'S LOUNGE (9 - 12 a.m.)
Wyatt Pyles and Dan Kelly have been performing in the Middle Georgia area for almost a decade. They will be joined by their talented friends Ethan Hamlin, Robin Mauldin, and Justin Raffield on the historic Grant's Lounge stage. Tickets cost $10 plus fees and can be purchased at the door or on Grant's website.
---
---
CHANCE CARTER BAND AT JBA (10 p.m.)
Chance Carter is a Macon musician who loves to play country music. He performs all over the southeast and can often be found on stages all around Macon.
BAS AT THE HUMMINGBIRD (10 p.m. - 2 a.m.)
BAS always brings high energy performances to stages around Macon. Attendees at this event are invited to wear their ugliest Christmas sweaters and the person with the most atrocious sweater will receive a grand prize from PBR with the second and third place winners receiving Hummingbird gift cards.
SISTER SANDOZ AT BILLY'S CLUBHOUSE (10 a.m. - 2 a.m.)
Sister Sandoz is a theatrical, rock 'n roll band that will bring an energetic and dramatic performance to Billy's Clubhouse late Friday night similar to the video below. There will be no cover charge for this show.
More News from Macon