Live Music in Macon this Weekend
Image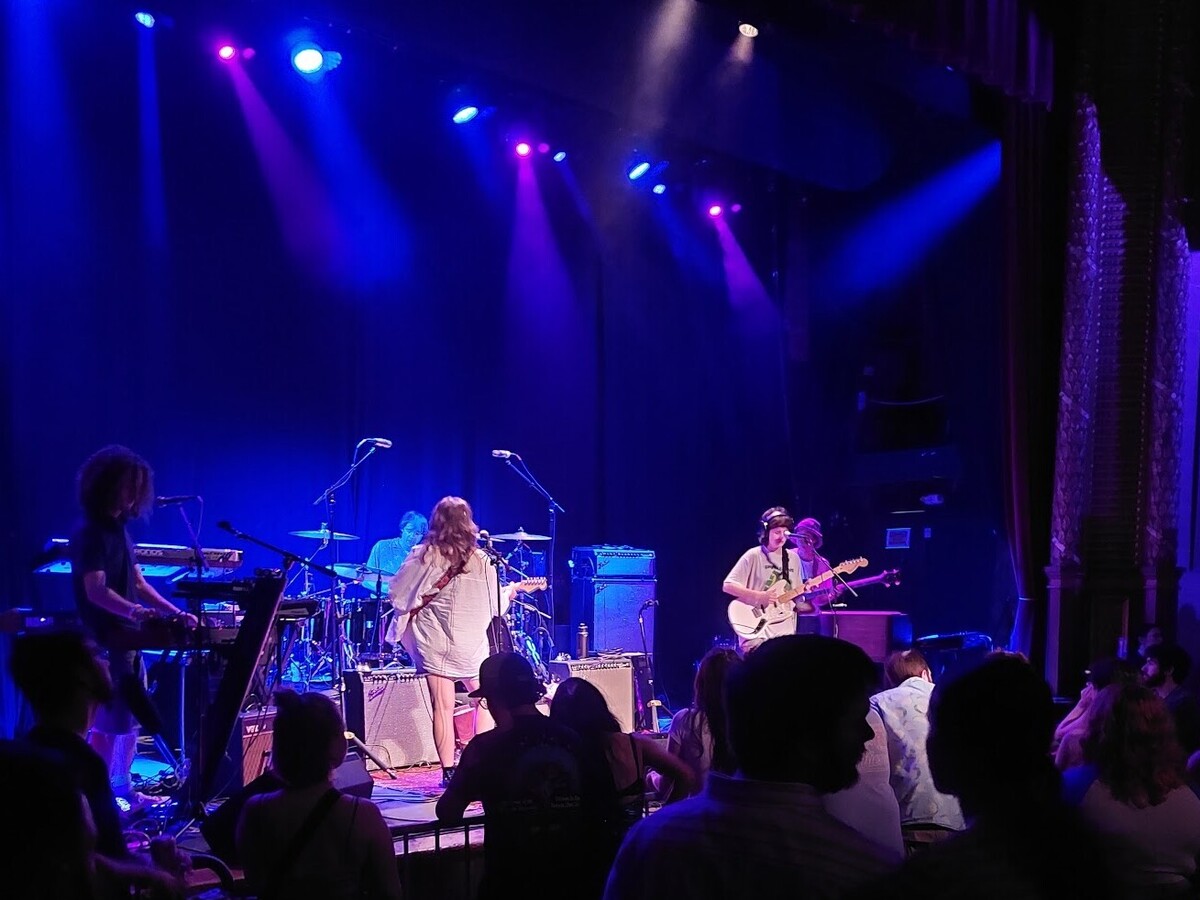 Macon is a great place to listen to live music from a wide range of talented bands. Dare to Live on Friday night will feature performances from nearly a dozen musicians. 
This article will cover twelve of the musical performances taking place around Macon. 
FRIDAY, JANUARY 20
DEAN BROWN AT AMICI MACON (6 p.m.)
Dean Brown of The Dubshak Band will be performing at Amici Macon on Friday evening. Brown is a popular musician based in Macon and can often be found performing at venues downtown. Amici Macon has both an outdoor patio and rooftop bar for patrons as well as plenty to eat and drink while listening to live music performances.
THE CALIPERS AT PARISH ON CHERRY (7 p.m.)
The Calipers is a classic rock and roll/outlaw country band based in nearby Warner Robins. The band released a self-titled album in June of last year. Their music video for "One America" below was filmed in part at Capricorn Studios and other instantly recognizable places in Macon.
DARE TO LIVE - DARON KLINE BENEFIT SHOW AT JBA (7 p.m.)
Multiple talented musicians will perform at this show at JBA on Friday night including Justin Cutway, Scott Baston, Nate Bedgood, and the wonderfully weird Choir of Babble. This show will benefit Daron Kline, a much loved regular in Downtown Macon who is in urgent need of some financial help paying for expensive medical treatment. JBA is donating 15% of the sales for the entire day to Kline.
TOWNSEND SCHOOL OF MUSIC FACULTY JAZZ QUINTET (7:30 p.m.)
The faculty of Mercer University's Townsend School of Music will put on a free performance Friday night in Fickling Hall. The quintet will include Monty Cole on saxophone and Marcus Reddick playing percussion along with special guests Kevin Bales on piano, Jeremy Robert on guitar, and Neal Starkey on bass. The musicians will play everything from "classic bebop to modern masterworks" and even new compositions.
OLIVER WOOD TRIO AT GRANT'S LOUNGE (8 p.m.)
Oliver Wood plays American roots music and has been the frontman of the Wood Brothers since 2004. He mixes folk, gospel, country, soul, and Americana to create his own style of music. Tickets cost $20 online or at the door.
GARY LAZER EYES AT THE HUMMINGBIRD (10 p.m. - 2 a.m.)
Gary Lazer Eyes is an indie rock band from Florida with a very unique name. This band started in 2015 and has since spent a lot of time touring the southeast. They have performed at the Okeechobee Music and Arts Festival as well as the Florida Fin Fest in Jacksonville Beach. There will be a $5 cover charge at the door for the Gary Lazer Eyes performance at The Hummingbird Stage and Taproom.
LITE N TIE AT BILLY'S CLUBHOUSE (10 p.m. - 2 a.m.)
Lite N Tie performs popular country classics and southern rock. This band is from Gray, Georgia where there is also a Lite n Tie Road. Billy's Clubhouse does not have a cover charge.
---
---
SATURDAY, JANUARY 21
BIG BAND OF BROTHERS: A JAZZ CELEBRATION OF THE ALLMAN BROTHERS AT THE GRAND OPERA HOUSE (8 p.m.)
The Big Band of Brothers is an Allman Brothers tribute band that will perform one of the original ABB members, Jamie. Musicians Sammy Miller and The Congregation, Lamar Williams Jr., and Drew Smith will also be playing jazz interpretations of popular ABB songs at this event. Tickets start at $34.50 and can be purchased online.
The Big Band of Brothers performing at the La Mirada Theatre for the Performing Arts last year
RACHEL FOREHAND AT THE SOCIETY GARDEN (8 p.m.)
Rachel Forehand is a singer/songwriter from Macon who was inspired by musical greats like the Allman Brothers Band, Johnny Cash, and the Marshal Tucker Band. Forehand released her first EP titled "Six Strings & Day Dreams" last year.
GROUND HUM AT THE DAWG HOUSE (9:30 p.m.)
Ground Hum is another talented Macon band and they will be performing popular 90's alternative rock on Saturday at The Dawg House. This venue is a bar and grill, live music venue, and pool hall.
THE TALISMEN AT THE HUMMINGBIRD (10 p.m. - 2 a.m.)
The Talismen is a band from Montgomery, Alabama who perform a mix of jam/rock/funk music. They have been performing throughout the south since 2015. There will be a $5 cover charge at the door for the this live musical performance.
---
Leave a comment below about the live music you are excited to hear this weekend in Macon.
More News from Macon