NEW PLACES TO EAT: Philosophie Wine and Charcuterie Bar and Tenmii Japanese Eatery offer unique foods served with style
Image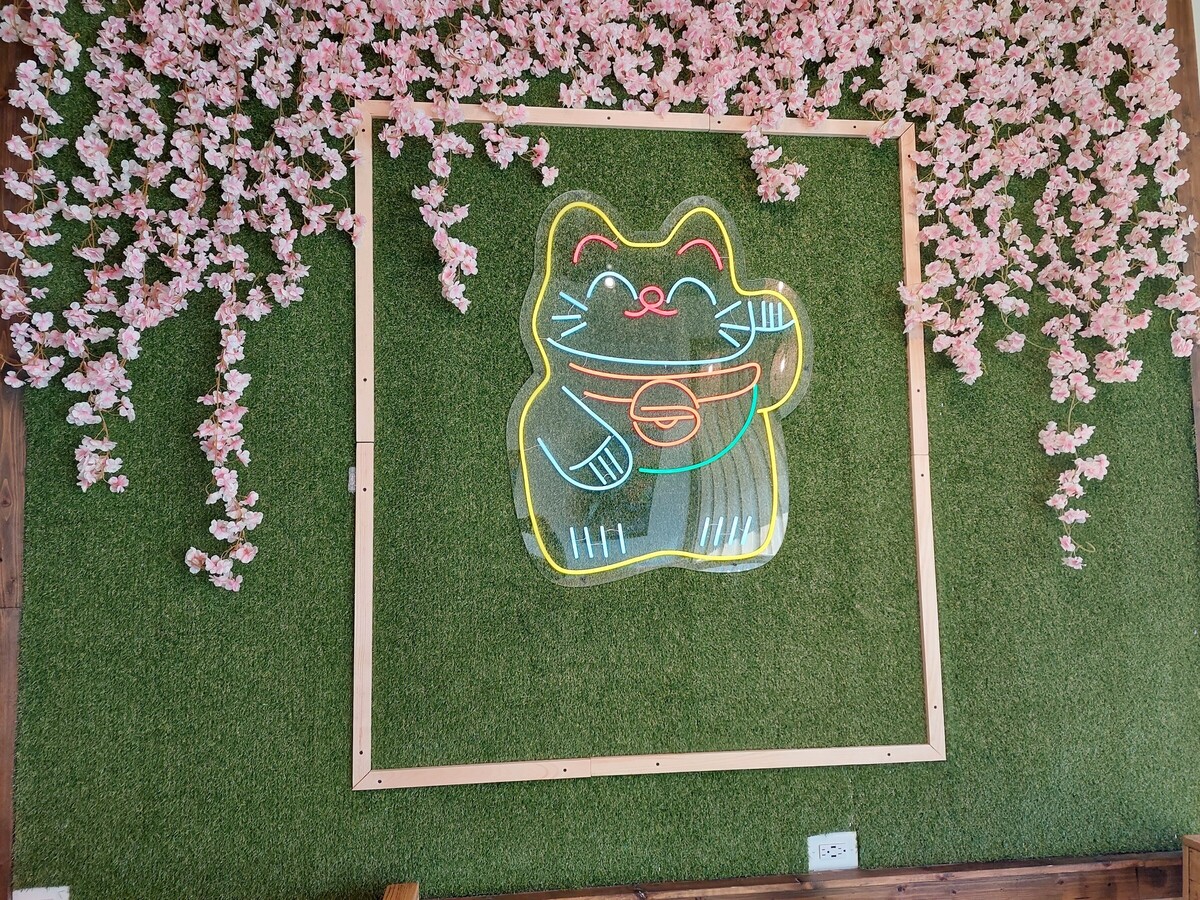 Macon's selection of restaurants has continued to grow in the last few years. Two of the newer restaurants to come to our area are Philosophie Wine and Charcuterie Bar (which opened in 2022) and Tenmii Japanese Eatery (which opened this January).
Philosophie Wine and Charcuterie Bar
Philosophie Wine and Charcuterie Bar is located downtown on Poplar Street and is a quick walk from the music and entertainment venues located around Cherry Street. Because of its convenient location it makes a great place to go for a small meal and a few glasses of wine.
Philosophie is not the place to go if you are looking for a large meal but it is a great place to take a date or friends to enjoy a few glasses of wine and very tasty charcuterie boards. 
The food Philosophie serves is mostly in the form of various meats, cheeses, and tasty accompaniments like fig jam, olives, and pickled items meant to be combined on a charcuterie board. The staff is happy to assist you with which choice of wine from their very large wine selection pairs well with your food selections.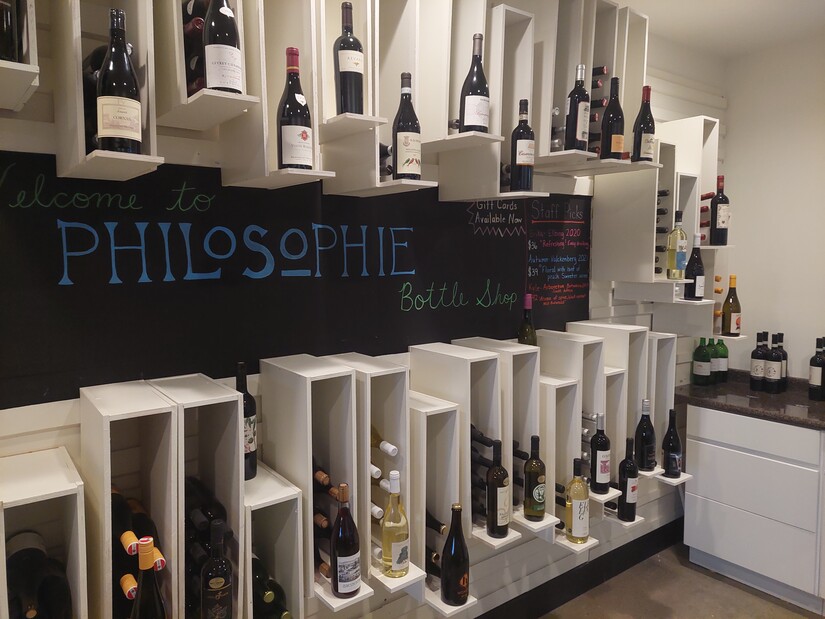 Almost none of the food items are the regular offerings you will find in most other Macon eateries. For example, diners can select between meats like Felino, Coppa, and Bresaola as well cheeses like Coco Cardona, Mobay, and Fromage de Chèvre.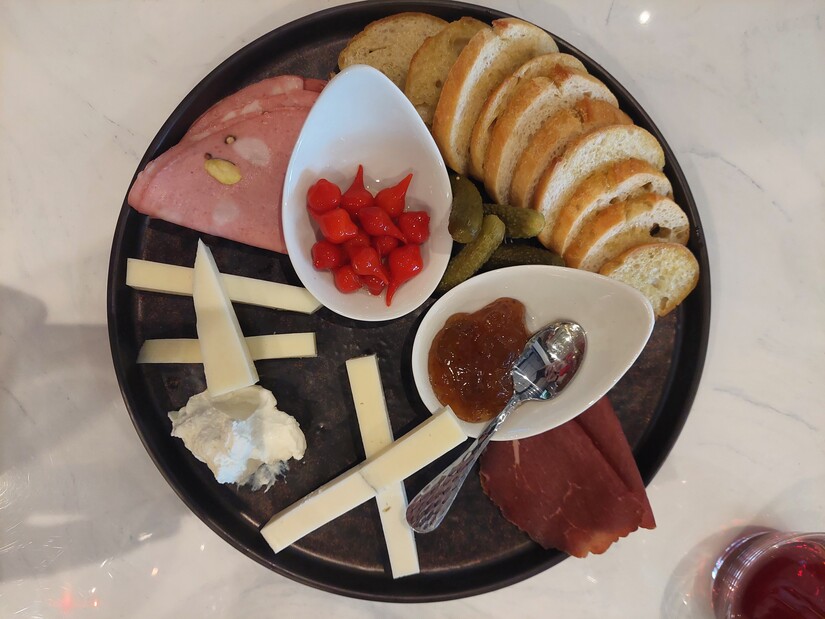 The style at Philosophie is elegant and comfortable. There is a large couch underneath a wall with a lighted sign that is perfect for selfie photos and large curtains hang down over some of the walls.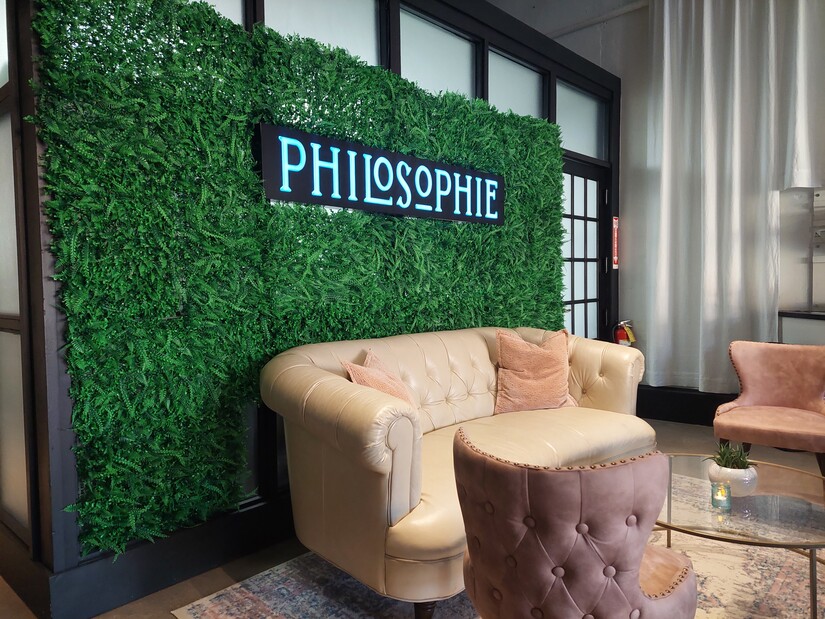 Guests at Philosophie Wine and Charcuterie Bar can feel like they have been transported to a big city far away when they look around at all of the thoughtful design details.
---
---
Tenmii Japanese Eatery
Tenmii Japanese Eatery is located inside North Macon Plaza on Bass Road in north Macon and it is also very close to I-75. Diners at Tenmii can enjoy reasonably priced Japanese food that includes rice bowls, salads and soups, as well as sandos (a type of sandwich).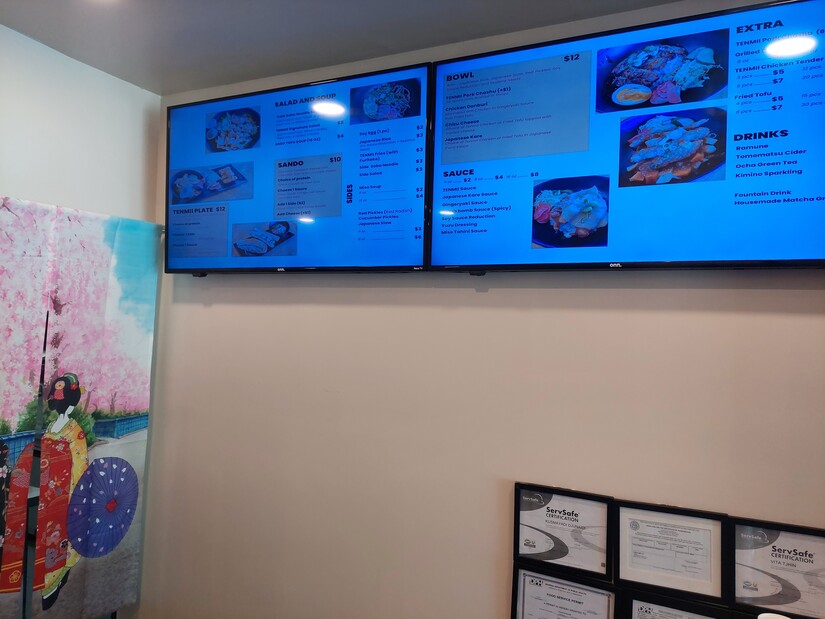 According to Tenmii owner Kusmayadi Djunaidi one of the more popular meals with diners is the Tenmii Pork Chashu Bowl. This rice bowl's ingredients include pork braised in soy sauce for 36 hours, Japanese rice and slaw, red pickles, a soy sauce reduction, and sesame seeds.
Tenmii has around a dozen booths and tables for diners to sit at so it might get a bit crowded during its busy hours.  Regardless of the size, the style of Tenmii is as unique as its food servings.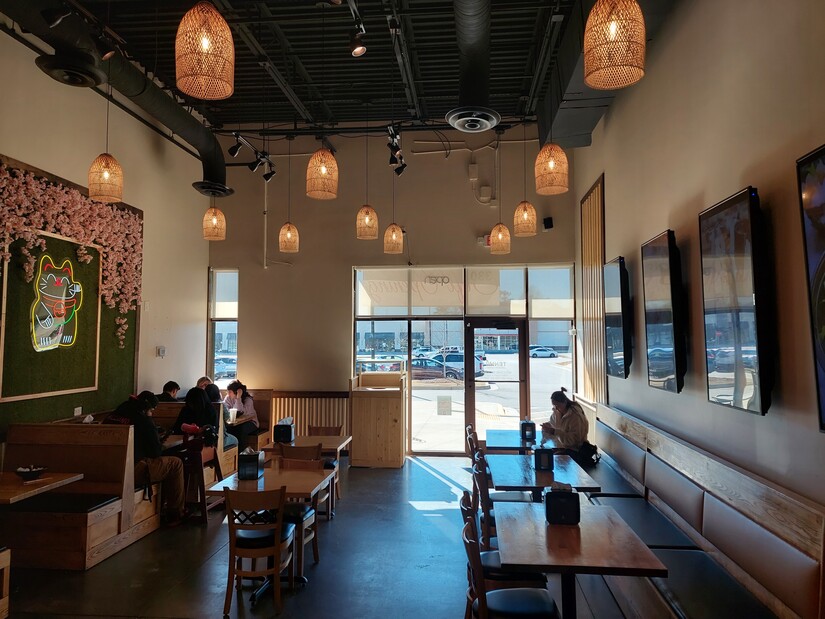 New restaurants like Philosophie Wine and Charcuterie Bar and Tenmii Japanese Eatery not only bring new and unique food selections to our area but also offer stylish places to go out on a date or enjoy quality time spent with friends and family.
---
---
Correction: The Tenmii meal identified as the Chicken Donburi previously was actually the Chizu Cheese menu item.
More News from Macon