Live Music in Macon this Week
Image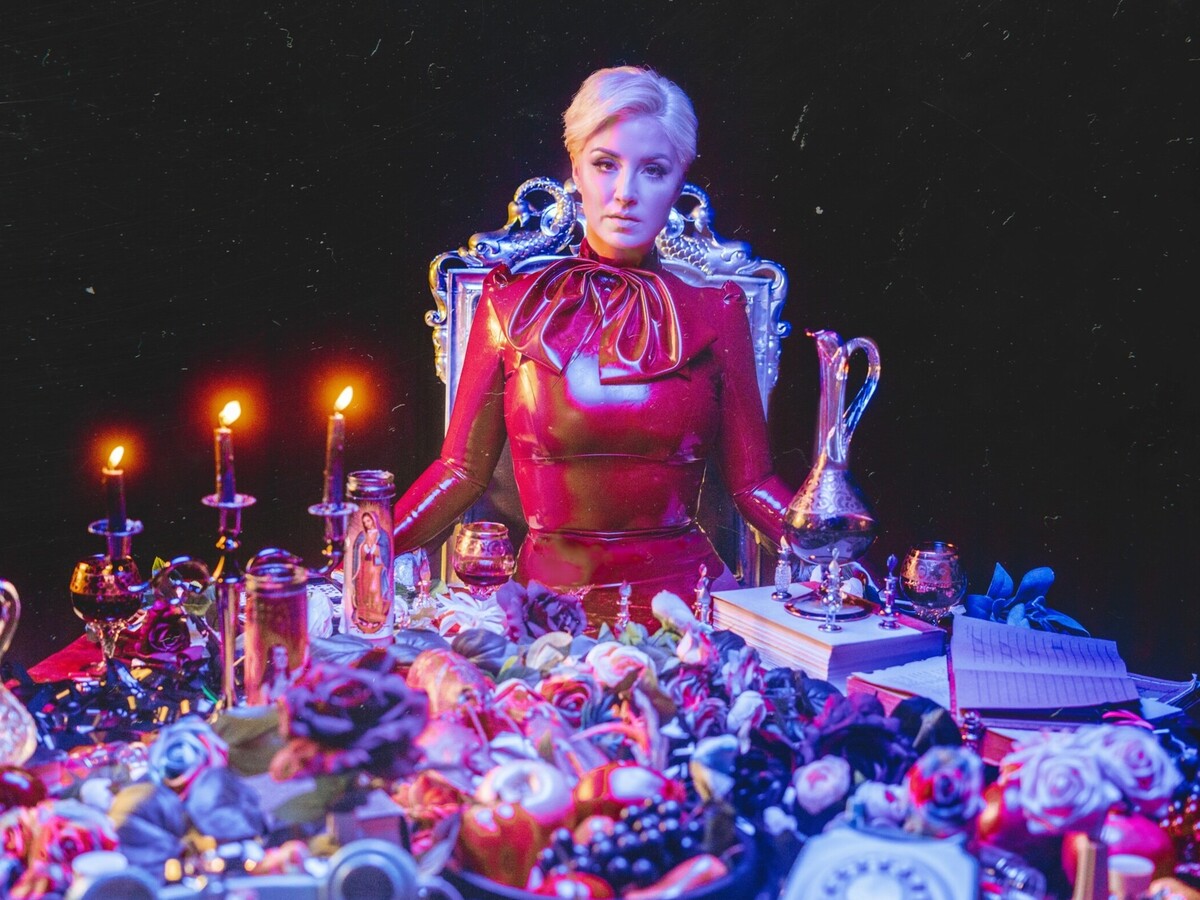 There are many talented musicians coming to Macon this week. Music lovers will find rock and roll, blues, funk, internationally influenced music, and more in this week's article about live music concerts in Macon.
---
THURSDAY, FEBRUARY 23
MAGGIE ROSE WITH OPENER MELODY TRUCKS AT GRANT'S LOUNGE (8 - 11 p.m.)
Maggie Rose is a singer and songwriter from Nashville whose musical style combines rock and roll, soul, funk, and rhythm and blues. Her third album "Have a Seat" was released in 2021 and received accolades from several major music publications as one of the best albums of that year. While juggling her music career, Rose also finds time to host her own podcast titled "Salute the Songbird". Tickets for this show cost $18.
Maggie Rose's Official music video for "Pull You Through" has almost 900,000 views on YouTube
FRIDAY, FEBRUARY 24
HUGHES TAYLOR AT JUST TAP'D (6 - 9 p.m.)
Hughes Taylor is another talented Macon musician as well as a guitarist, singer, and songwriter who plays the blues. His 2021 album "Modern Nostalgia" is currently listed as number 15 on the Roots Music Report's Top 50 Blues Rock Album Chart. This performance is free to attend and is a part of the Friday on 1st Street event in Downtown Macon.
ANDREW DUHON WITH GUEST OPENERS JENNIFER WESTWOOD AND DYLAN DUNBAR AT GRANT'S LOUNGE (9 p.m. - 12 a.m.)
Andrew Duhon is a musician from New Orleans whose storytelling abilities has earned him comparisons to John Prine and Jim Croce. His album "The Moorings" was nominated for a Grammy award. Tickets for this show cost $13.
RECKLESS SOUL AT 20'S PUB (9 p.m. - 1 a.m.)
Reckless Soul is a band from nearby Dublin, Georgia that plays country, southern rock, and blues music. You can often find this five piece band performing at bars and festivals. 20's Pub does not have a cover charge.
TREY LEWIS WITH RILEY ANDERSON AT THE HUMMINGBIRD (10 p.m.)
Trey Lewis is a country singer from Alabama who has toured with Kid Rock and will be performing with Riley Anderson this Friday night. Anderson's musical style mixes new country and southern rock. If you want to hear an example of what you might hear at this concert, Lewis' catchy "Hate This Town" is a good start. Tickets are $20 in advance and $25 on the day of the show: this show is for attendees 18 and older.
SANCTIFIED REVIVAL AT BILLY'S CLUBHOUSE (10 p.m. - 2 a.m.)
Sanctified Revival is a three piece rock and roll band that tours the southeast. Their debut album, released in 2016, was "Nickles & Dimes". Billy's Clubhouse does not have a cover charge.
---
---
SATURDAY, FEBRUARY 25
BIG BIRD BASH 2023 AT THE HUMMINGBIRD (4 p.m. -2 a.m.)
Ticket prices these days can sometimes can make your wallet light and empty. Attendees at the Big Bird Bash, which takes place on Saturday and Sunday, will know they are getting a good deal with tickets costing only $5. This year's lineup features 7 bands: Fooshee's Forecast, Shy Company, Trent in the Trees, West Ridge Circle, The Creature Preachers, Bob & Blender, and Rachel Forehand.
TOUBAB KREWE AT THE SOCIETY GARDEN (8 - 11 p.m.)
Toubab Krewe is a unique band from Asheville, North Carolina whose musical style is difficult to define. Their music is inspired by African music, which they grew to love while studying and living in places like the Ivory Coast and Mali, as well as folk music, and music from jam bands. Toubab Krewe have also performed at popular festivals like Bannaroo, Rothbury, and High Sierra. Tickets to this concert cost $15.
Toubab Krewe's performance at Paste Studio NYC showcases their unique musical style
LEVI DE VILLE BAND AT BILLY'S CLUBHOUSE (10 p.m. - 2 a.m.)
Levi De Ville is a singer, songwriter, and blues rock guitarist based in Mississippi. He began recording his own original songs at 17 and has now been performing for over 20 years. Levi De Ville's sound has been previously compared favorably to that of Stevie Ray Vaughn. There is no cover charge at Billy's Clubhouse.
SUNDAY, FEBRUARY 26
MSDE PRESENTS CINDERELLA AT WESLEYAN COLLEGE'S PORTER AUDITORIUM (2 p.m.)
The Madison Studio Dance Education (MDSE) presents an original production of Cinderella with ballet, modern, and jazz music and dance on Saturday and Sunday. Some interesting facts about this show are that there are 60 dancers who will be performing with over 92 costumes and there are 5 sets of siblings taking part in the production, according to a recent Facebook post by MDSE. The almost hour and a half production runs as one act with a short intermission. The show on Saturday begins at 7 p.m. and the Sunday show starts at 2 p.m. Tickets cost $15 at the door.
---
---
More News from Macon