Fun Things to Do in Macon this Week
Image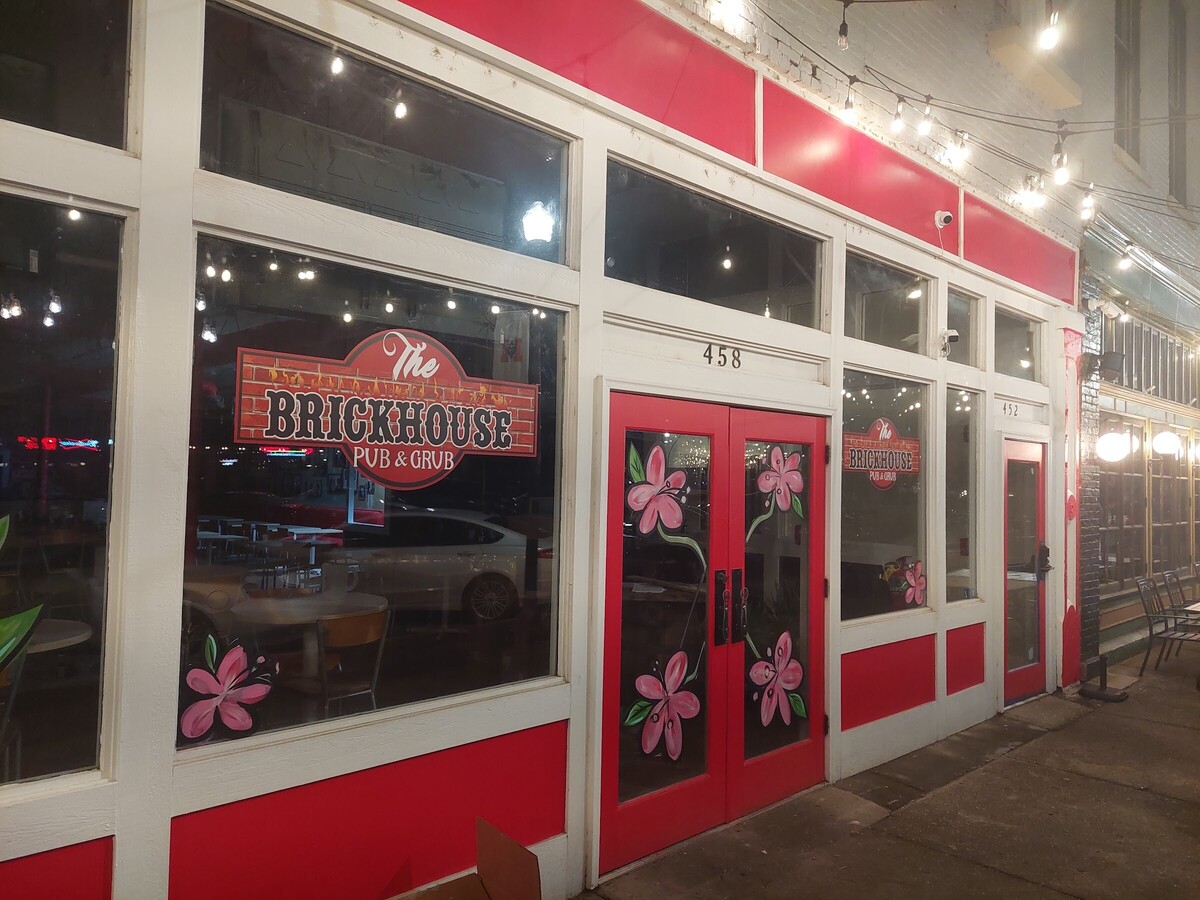 This week in Macon the 41st International Cherry Blossom brings many unique events to Carolyn Crayton Park and other locations around town, stARTup Studios celebrates their 4 year anniversary, and more. Here are just a few of the interesting things going on this week.
---
MONDAY, MARCH 13
ROAD TRIP: Orchid Daze at Atlanta Botanical Garden (9 a.m. - 8 p.m.)
The Atlanta Botanical Garden's Fuqua Orchid Center will have their annual exhibition at the Atlanta Botanical Gardens through March 22nd. Murals by three artists will be on display along with thousands of delicate orchids. Orchid Daze is included with admission to the garden.
The Atlanta Botanical Garden is located at 1345 Piedmont Avenue NE in Atlanta.
TUESDAY, MARCH 14
Storytellers Presents "Cancellations" at Grant's Lounge (6:30 - 8:30 p.m.)
Storytellers Macon presents another night of true stories this Tuesday at Grant's Lounge. The theme of the night for the stories will be cancellations and whatever is connected to that word for the storytellers. Virginia Wilcox Bowman, Wesleyan College's chair of the Education Department, will be the featured Storyteller for this event and, as usual, the audience can sign up to tell their own 5 minute stories to the friendly crowd at Grant's.
Grant's Lounge is located at 576 Poplar Street in Macon.
WEDNESDAY, MARCH 15
Third Eye Blind at Macon City Auditorium (7:30 p.m.)
If you were anywhere near a radio in the 90s you were likely to hear a Third Eye Blind song more than once or twice. Their much played song "Semi-Charmed Life" reached the Top 10 of the U.S. Billboard Hot 100 charts. Tickets for the show start at $49.50 on Ticketmaster.com.
The Macon City Auditorium is located at 488 1st Street in Macon.
The official music video for Third Eye Blind's "Semi-Charmed Life" currently has 26 million views on YouTube
THURSDAY, MARCH 16
stARTup Studios 4th Year Anniversary Party (4 - 9 p.m.)
stARTup Studios is celebrating 4 years of being one of the hippest places to buy art, take classes in glassblowing and ceramics, and browse one-of-a-kind artwork in Macon. This even will include live glassblowing and ceramic demonstrations as well as a raffle contest for attendees. There will be special prices for their drinks and light refreshments as well.
stARTup Studios is located at 1055 Riverside Drive in Macon.
Bicentennial Art Show Reception at Macon Mall (5 p.m.)
This event will take place in the newly renovated Macon Mall and will feature talented textile artist Wini McQueen's newest work. There will also be artwork from local artists that will highlight the theme of blossoming. The reception will begin on the first and second levels of the mall near the food court.
The Macon Mall is located at 3661 Eisenhower Parkway in Macon.
FRIDAY, MARCH 17
Opening Ceremony of the 41st Cherry Blossom Festival (12 - 1 p.m.)
State and local officials along with the Cherry Blossom Board of Directors and community members will start the Cherry Blossom Festival with a ribbon cutting ceremony Friday afternoon. The Cherry Blossom Festival will take place from Friday, March 17th through Sunday, March 26th. There will be special events taking place in various locations around Macon throughout the festival like the educational Ocmulgee Lantern Light Tours at the Ocmulgee Mounds, the thrilling Ultimate Air Dogs Dock Diving Competition, and the hilarious Bed Race. There will also be fair rides, nightly concerts, special acts like the Human Cannonball, Lew-E's Comedy Circus, and more at Carolyn Crayton Park. The park will be open Mondays through Fridays from 12 p.m. until 10 p.m. and on Saturdays the park will be open from 10 a.m. until 10 p.m. The park will also be open on Sunday, March 19th and Sunday, March 26th. Admission is $10 per day with children 10 and under receiving free entry.
Carolyn Crayton Park is located at 150 Willie Smokie Glover Drive in Macon.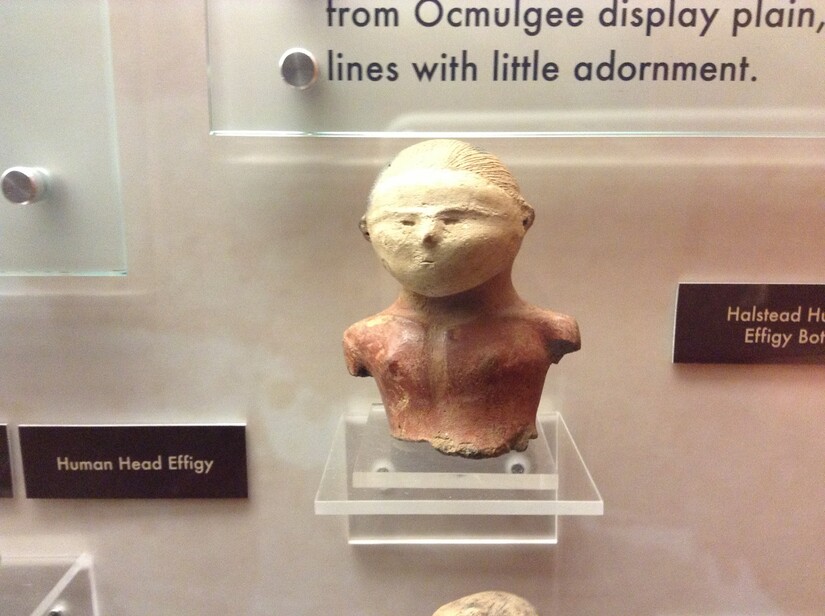 4th Annual Red Tie Affair: Emerald Isles (6 p.m. - 12 a.m.)
The Ocmulgee Artist Guild has a reputation for creating unique fine art exhibits and art parties. The theme for this year's Red Tie Affair will be "Emerald Isles": art in various mediums and styles will explore interesting aspects of Saint Patrick as well as myths and fables. There is no cover charge for this event and there will be live music, a cash bar, and installations. Red tie formal attire is suggested for attendees who want to fully experience what the Ocmulgee Artist Guild's Red Tie Affairs are all about.
The Red Tie Affair will take place at 391 2nd Street in Macon.
Broadway Does Country: A Cabaret at the Grand Opera House (7:30 p.m.)
Broadway Does Country is billed as an "upbeat cabaret-style performance" of classic country songs and tunes from Broadway shows like "Oklahoma!" and "Annie Get Your Gun". Tickets to Broadway Does Country are $10.
The Grand Opera House is located at 651 Mulberry Street in Macon.
Macon Mayhem St. Hat-Tricks Game at Macon Coliseum (7:30 p.m.)
In celebration of St. Patrick's Day, the Macon Mayhem will attempt to crush the Huntsville Havoc after a March 3rd Macon Mayhem 6 to 2 loss against the Havoc team. The first 300 people through the doors will also receive a free appetizer from Texas Roadhouse. Tickets start at $14.
The Macon Coliseum is located at 200 Coliseum Drive in Macon.
SATURDAY, MARCH 18
The Cherry Blossom Isekai Season 1 Finals at the Georgia Sports Hall of Fame (10 a.m. - 10 p.m.)
The Isekai Season 1 Finals is a two-day event where video game players will face off against each other while playing a variety of games for a chance to win big in the Top 16 finals. Some games being played at this event include Smash Ultimate, Tekken 7, Street Fighter V, and Guilty Gear Strive. There is a $5 spectator fee, a $5 entry fee per game (FGC, Ultimate Singles), and a $30 venue fee. Players must also bring their own controller and/or converter along with necessary cables.
The Georgia Sports Hall of Fame is located at 301 Cherry Street in Macon.
The Cherry Blossom Festival's Weiner Dog Race and Trash Can Trot (12 - 1 p.m., 1 - 2 p.m.)
Adorable dachshund dogs will dash down Cherry Street on their tiny legs to determine who will be crowned the fastest wiener dog in town. This Cherry Blossom Festival event is always a popular one so arrive early if you want the best views. The Trash Can Trot is a new, hilarious addition to the Cherry Blossom Festival this year. Teams of two people will compete with others to see who is the fastest in a trash can. The Trash Can Trot will also take place on Cherry Street.
The Great Macon Ginger Parade (5:15 - 5:45 p.m.)
Society Garden is celebrating St. Patrick's Day with a unique parade on Saturday due to the inclement weather expected on Friday night. Red haired people and those who love them will march from the Karsten and Denson Hardware store parking lot, down Ingleside Avenue, and into The Society Garden for some St. Patrick's Day activities.
The Society Garden is located at 2389 Ingleside Avenue in Macon.
"New Beginnings" Art Exhibition at Triangle Arts Macon (6 - 9 p.m.)
Triangle Arts Macon is presenting a joint exhibition of artists Rhonda "Sunshine" Miller and Tommy Bass on Saturday evening. Both Miller and Bass are also featured artist in the Macon Bicentennial Exhibition that opens on March 16th.
Triangle Arts Macon is located at 206 Lower Elm Street in Macon.
SUNDAY, MARCH 19
Triangle Arts Market at Triangle Arts Macon (11 a.m. - 5 p.m.)
Middle Georgia Times' sponsor Triangle Arts Market will have another two-day arts and crafts market this weekend. Small businesses and local art community members will be onsite displaying their unique artwork, baked goods, and more.
Triangle Arts Macon is located at 206 Lower Elm Street in Macon.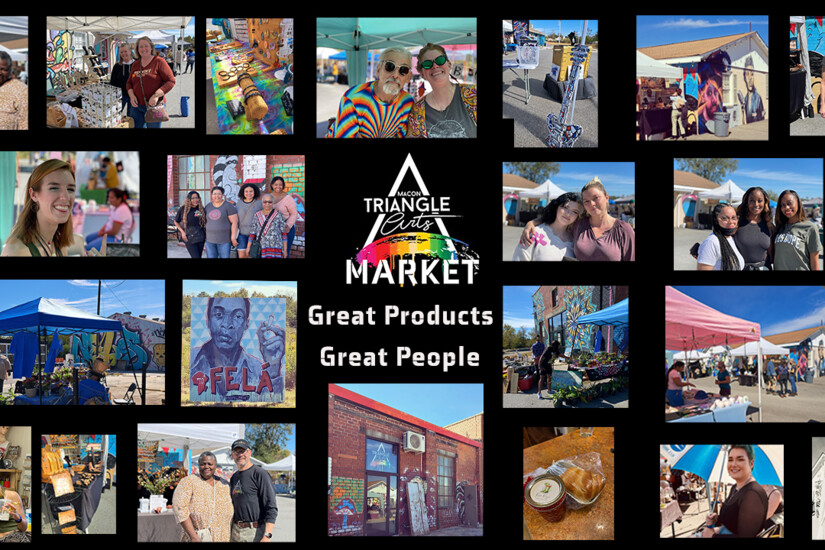 Cherry Blossom Parade in Downtown Macon (3 p.m.)
Crowds will line the streets to watch as colorful floats, decorated vehicles, and marching bands energize the streets of Downtown Macon on Sunday. This Grand Marshal for the Cherry Blossom Parade this year will be Westside alum and NFL player Kareem Jackson. The parade will begin at the intersection of MLK Jr. Boulevard and Cherry Street, then turn onto First Street and Mulberry Street, and finally end back where it began.
---
---
More News from Macon