Scenes from the 41st International Cherry Blossom Festival
Image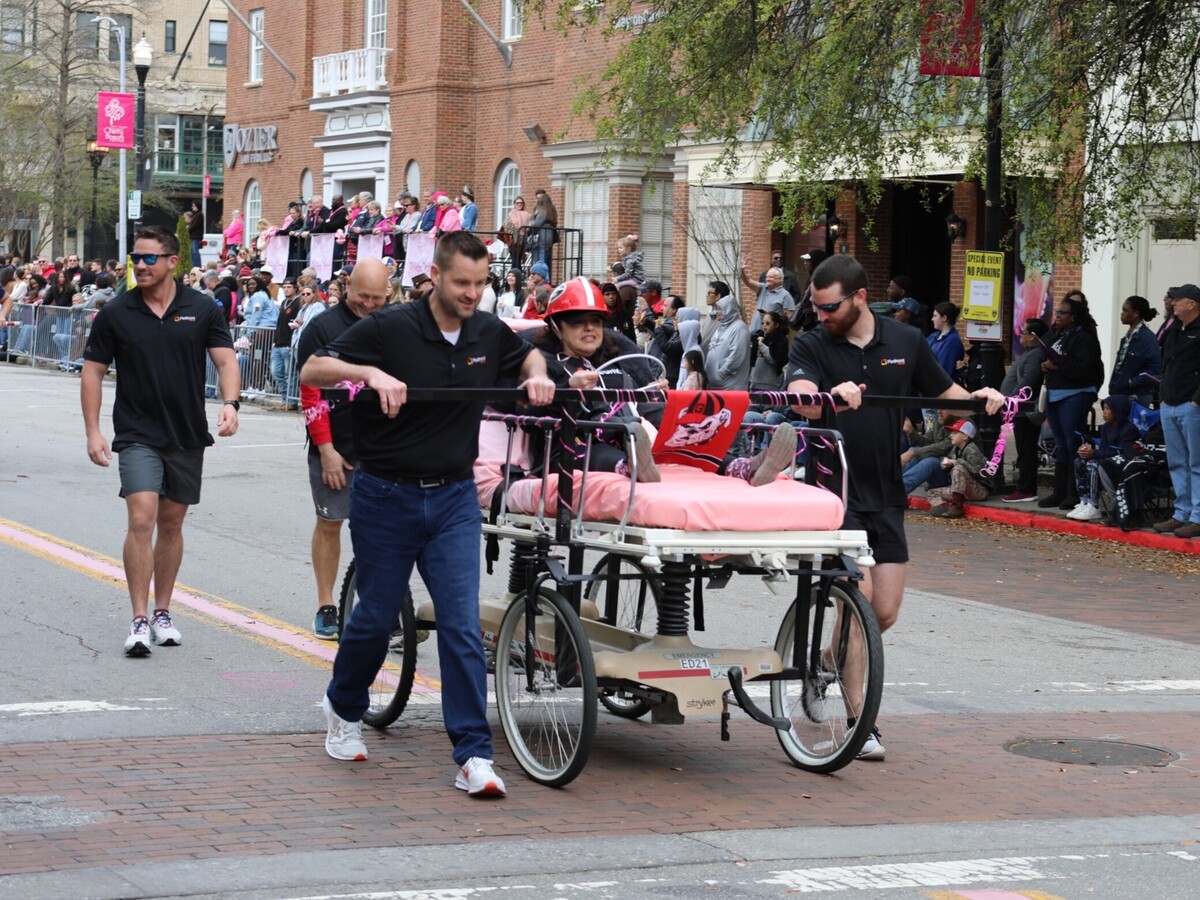 Every year the Cherry Blossom Festival presents fun events and occasions that take place in multiple locations around Macon. 
This year was no exception and there was even a new exciting event introduced to the large crowds on Cherry Street: the Trash Can Trot.
According to Cherry Blossom Festival officials, the Trash Can Trot on Saturday, March 18th was the first such race that had ever taken place worldwide.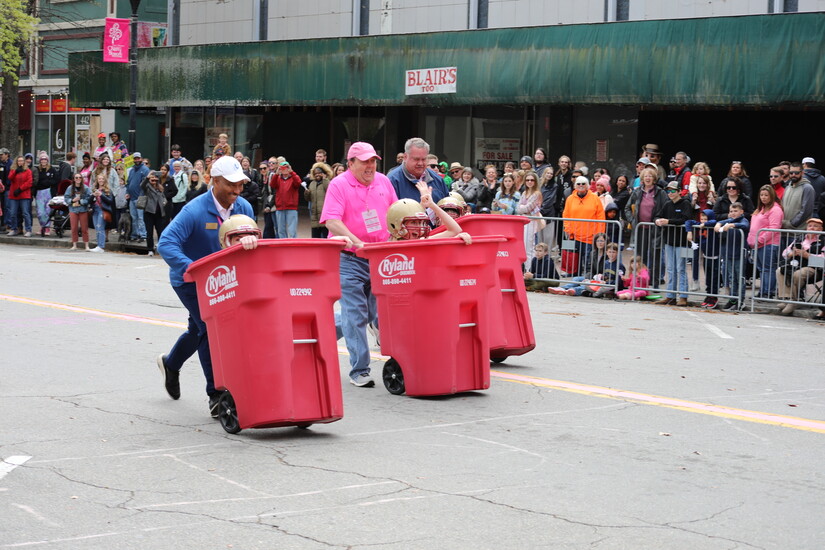 The Trash Can Trot involved one person pushing a trashcan and someone inside the trashcan wearing a helmet and hanging onto the edge of the trashcan tightly. 
There were several dramatic looking accidents that occurred during the Trash Can Trots but thankfully no one seemed to be seriously hurt afterwards.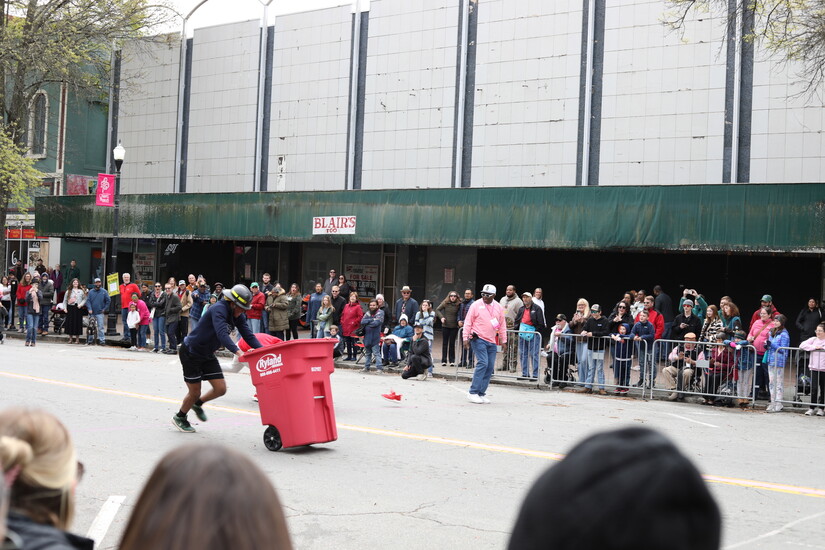 A crowd favorite during the Cherry Blossom Festival every year are the Weiner Dog Races. During this fun event, different groups of small dachshunds are supposed to race each other down the street towards the finish line where one of their favorite humans calls for them and squeaks their favorite toys.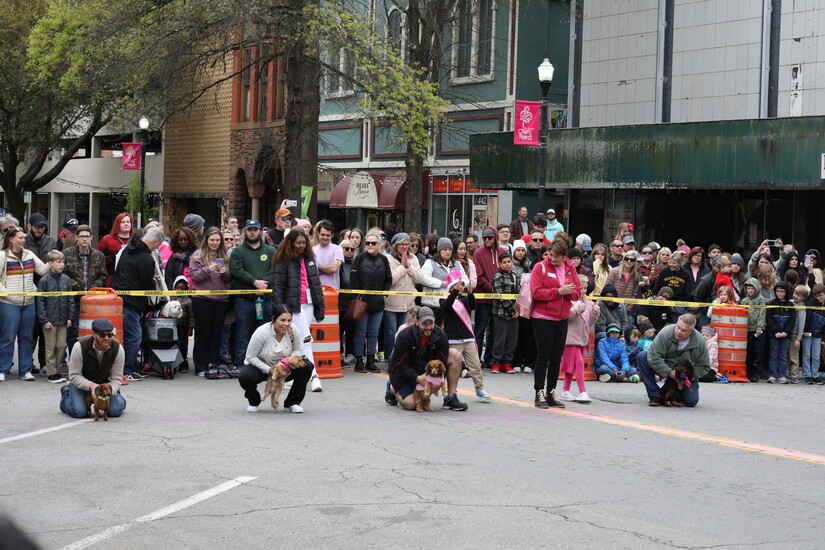 What often happens instead is the "weiner dogs" slowly walk, run towards the crowd, or otherwise don't act as if they were in a competitive race.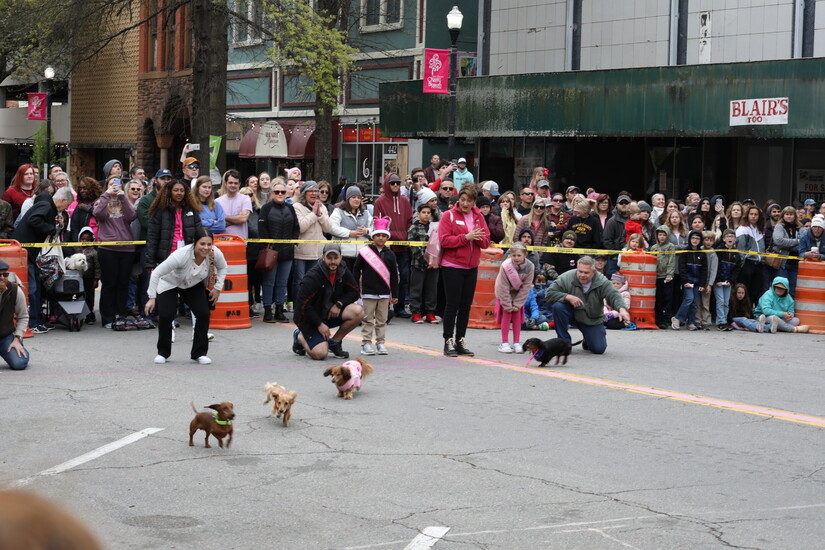 The winner of the Weiner Dog Race this year was a fast little guy named Chili.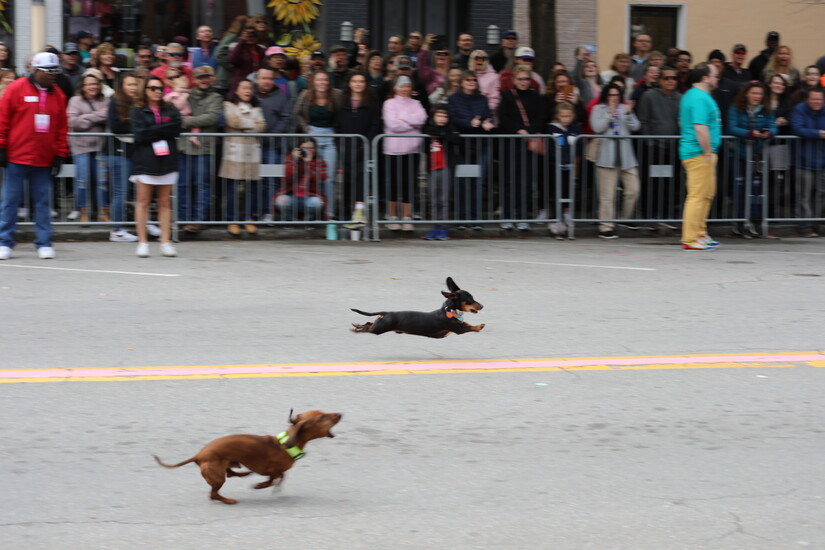 Another fun event that takes place every year is the Bed Race. Different organizations and businesses around Macon compete to see which team of runners can push one of their teammates on a bed the fastest.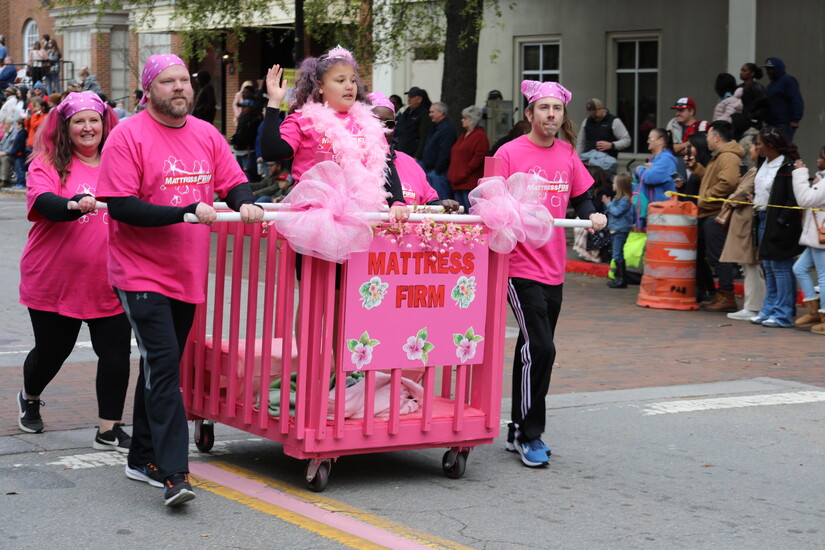 There are all kinds of creative "beds" that the teams bring to the event.
The Macon-Bibb Fire Department had two teams for the Bed Race this year: one was made up of rookies and the other was made up of more senior firefighters. 
The Fire Department was heavily favored to win this year having crushed the competition for several years.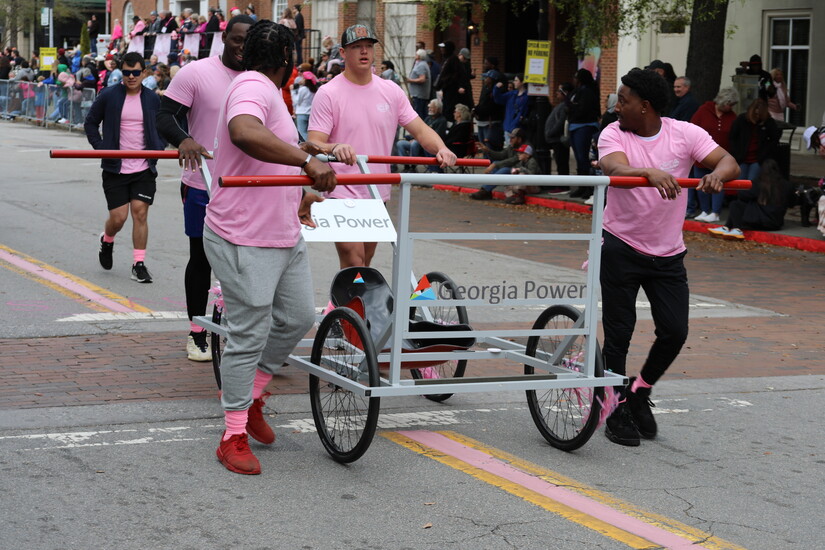 A new winner of the Bed Race was crowned in 2023: the Georgia Power team was able to push their way to an electrifying surprise win.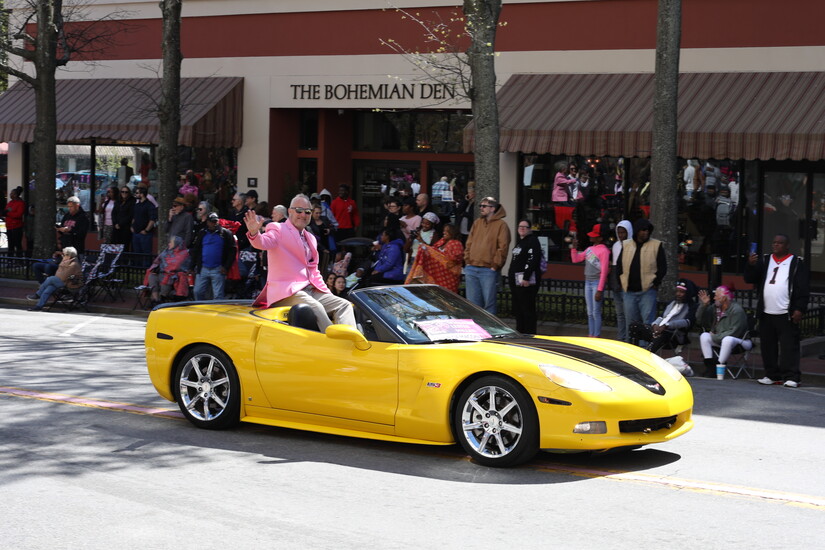 The Cherry Blossom Festival Parade on Sunday, March 19th included local dignitaries (like Mayor Lester Miller, pictured above), famous mascots like Smokey the Bear, decorated floats, marching bands, clowns, and more.
Multiple beauty pageant winners also took part in the festive parade.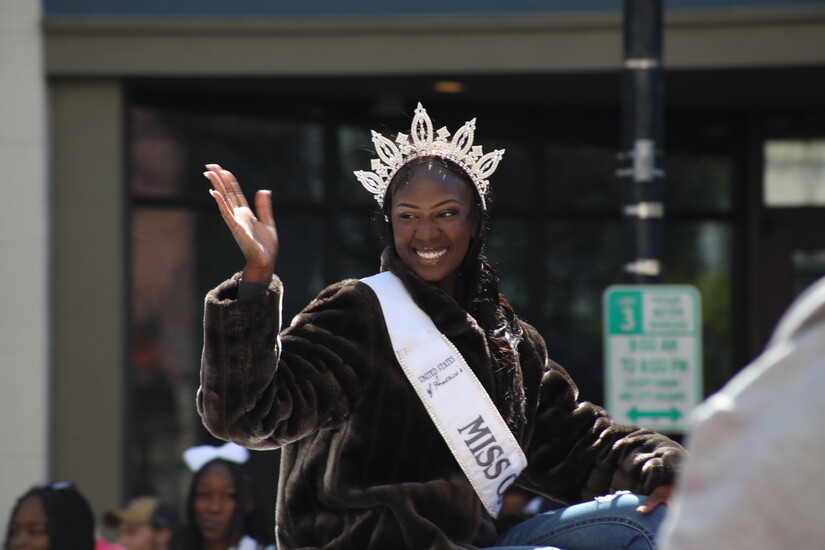 Some of the decorated floats in the Cherry Blossom Festival Parade this year were very elaborate and impressive.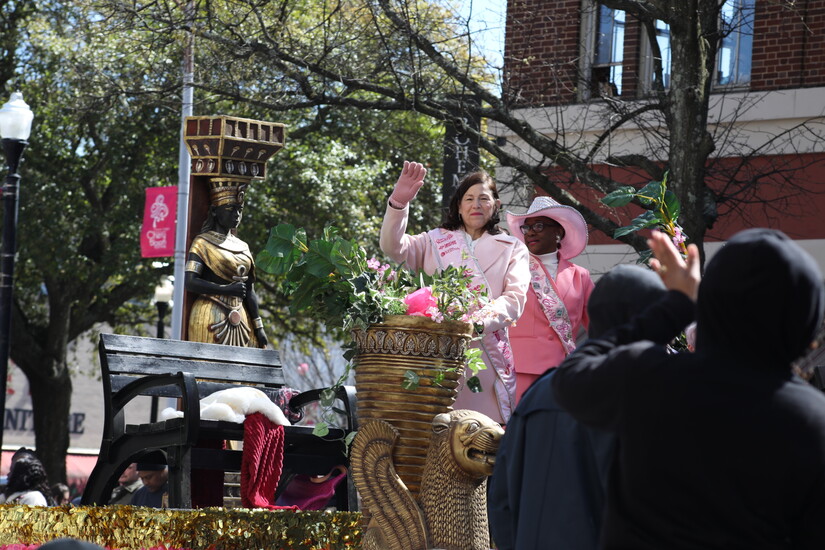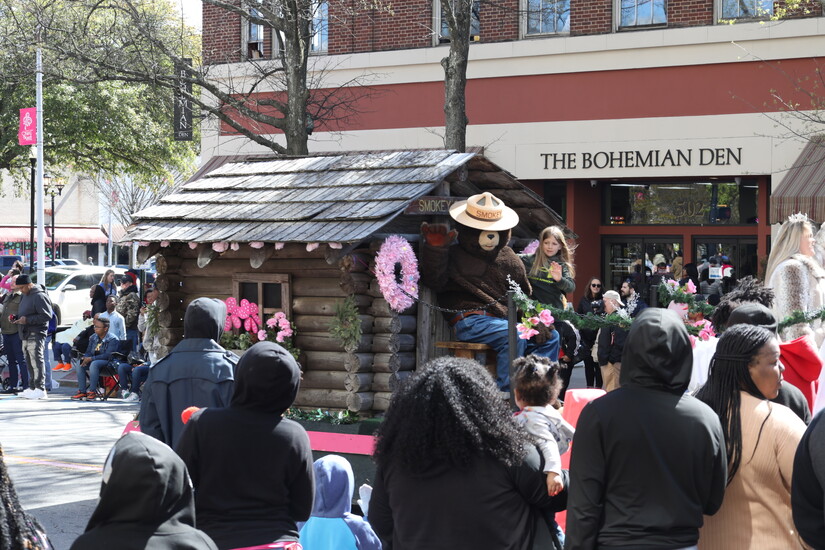 Finally, throughout the 10 day long Cherry Blossom Festival there are fair rides, food vendors, special shows (like magic shows, an interactive dinosaur exhibit, a human cannonball performance, and more), and musical performances taking place at Carolyn Crayton Park (aka Central City Park).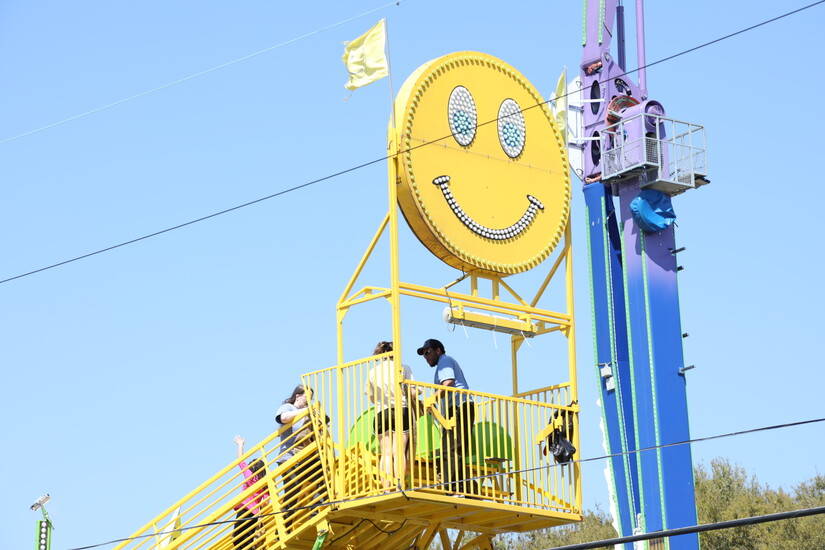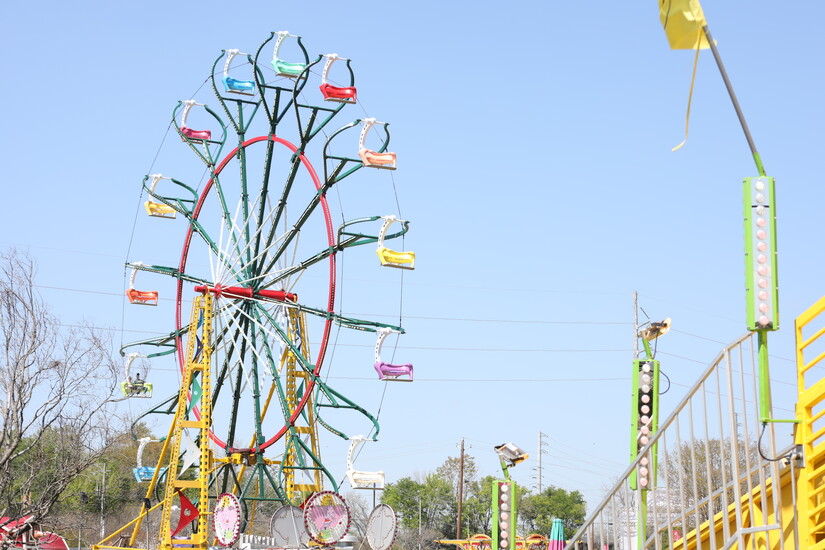 The 41st International Cherry Blossom Festival's last day is Sunday, March 26th and it will end with a rousing rock and roll performance from Macon Pops and a fireworks show.
---
---
More News from Macon