Fun and Interesting Things to Do in Macon this Week
Image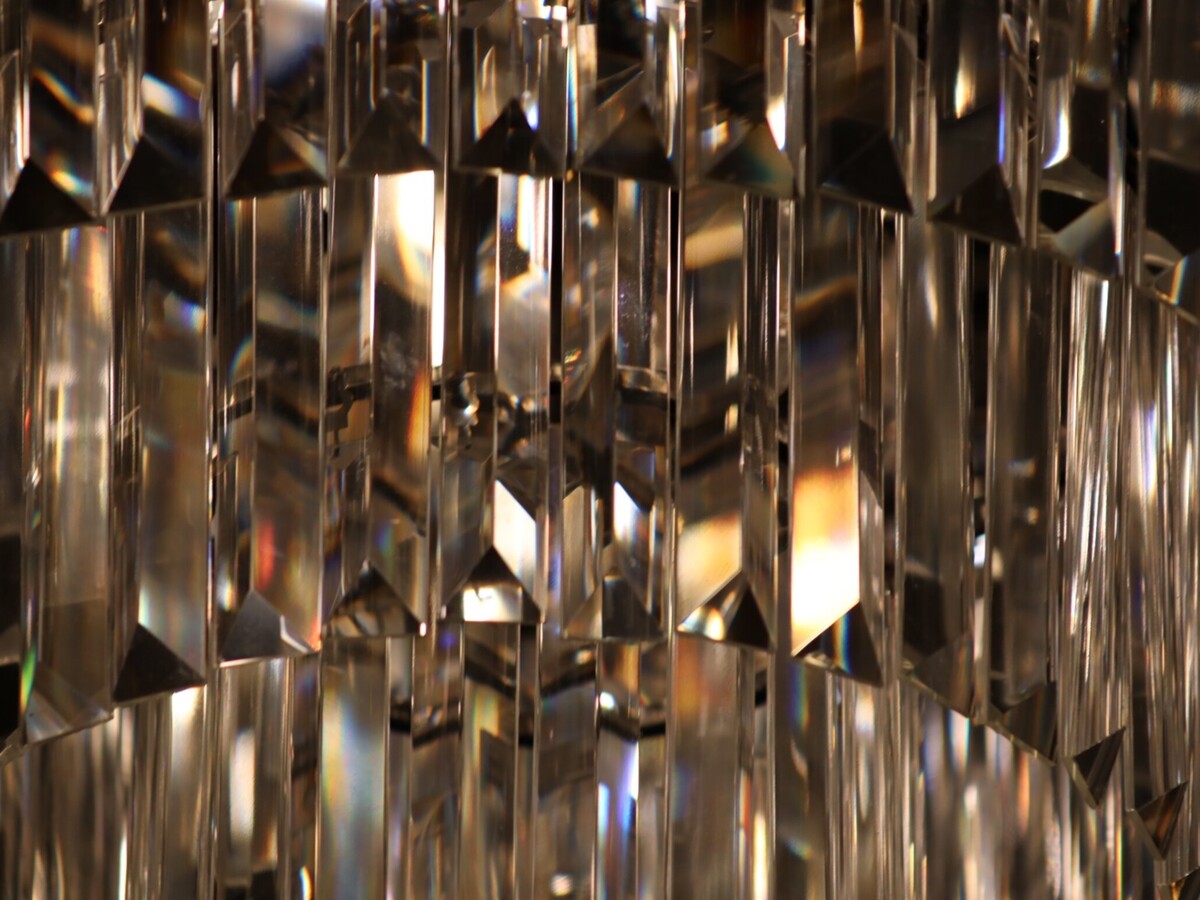 This week there will be plenty to do in Macon, including Easter activities for the family, educational talks by an author and an artist, and many events in downtown for First Friday. The following are just a few of the interesting things taking place in Macon this week.
---
MONDAY, APRIL 3
Monkey Joe's Spring Fling in Warner Robins (10 a.m. - 8 p.m.)
Monkey Joe's Spring Fling is for families with kids who like to pay at Monkey Joe's indoor playground. This entire week, Monkey Joe's will celebrate Spring and Easter with guests receiving Easter egg goody bags, creating crafts and playing games, getting photo opportunities with the Easter bunny as well as Monkey Joe, and Monkey Jane, and more.
Monkey Joe's - 4993 Russell Parkway, Warner Robins
---
TUESDAY, APRIL 4
Lecture and Book Signing by Annette Saunooke Clapsaddle of the Eastern Band of Cherokee Indians and Middle Georgia State University (4 p.m.)
Annette Saunooke Clapsaddle is the author of "Even as We Breathe", a novel about a 19 year old Cherokee boy who becomes involved in Asheville's Grove Park Inn during World War II. Clapsaddle will give a reading from her novel, speak with the audience, and be available to sign books. This event is free and open to the public and takes place in the Arts Complex Theatre of Middle Georgia State University.
Middle Georgia State University - 100 University Parkway, Macon
---
WEDNESDAY, APRIL 5
Caffeine and Collaboration: A Morning Mixer for Entrepreneurs at Z-Bean's Coffee (8:30 - 9:30 a.m.) 
Caffeine and Collaboration: A Morning Mixer for Entrepreneurs is an event by Startup Macon that seeks to bring together local entrepreneurs for networking and connecting with their busy peers. Both new entrepreneurs and those who have been in business for years are invited to meet on Cotton Avenue. Interested entrepreneurs are requested by Z-Bean's Coffee to RSVP.
Z Bean's Coffee - 311 Cotton Avenue, Macon
---
---
THURSDAY, APRIL 6
April Full Moon Yoga and Fire Ceremony on Coleman Hill (6:30 p.m.)
Full Moon Yoga on Coleman Hill is a yoga class that takes place during the spring and summer months and is co-taught by Amber Valentine and Bertram Tulloch. Participants are invited to bring their mats, something to drink, and to arrive before the class starts if they want to create some colorful chalk art. This event includes a meditative Fire Ceremony where attendees are invited to let go of all things that are holding them back. Full Moon Yoga is a donation based class.
Coleman Hill - 285 Spring Street, Macon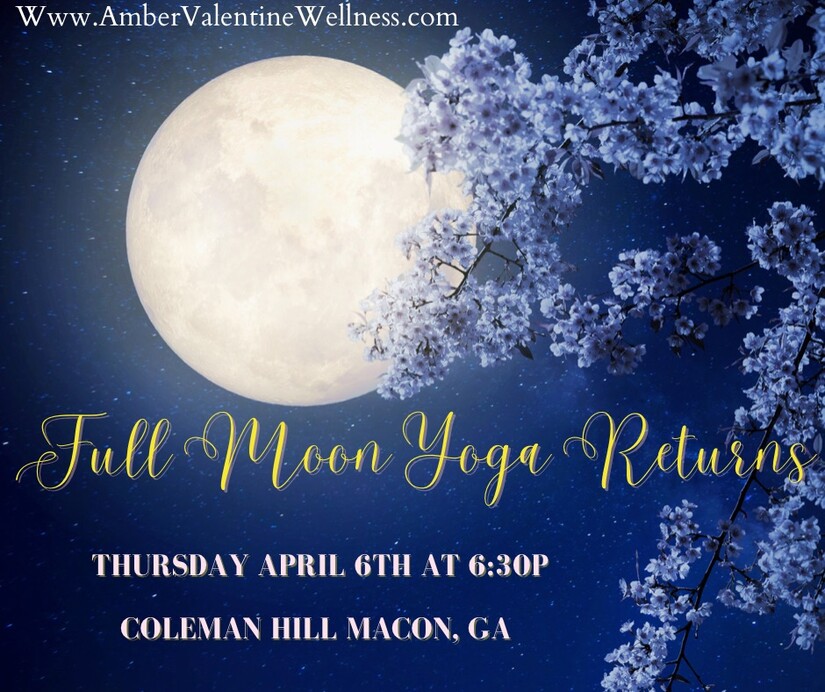 ---
FRIDAY, APRIL 7
First Friday in Downtown Macon (5:30 - 11:45 p.m.)
April's First Friday includes multiple family-friendly events in Downtown Macon. During the Downtown Macon Easter Egg Scavenger Hunt, the public is invited to play along by picking up an Easter basket and clue card from NewTown's Family Fun Zone in Third Street Park (between 5:30 and 7:30 p.m.) and following the clues to participating business to complete the clue card. One lucky person who completes the clue card and takes a photo of the final, egg at the last stop will win a 4-person inflatable pool with accessories. The Bohemian Den will be presenting readings of "The Cat on the Mat: All About Mindfulness" starting on the hour from 5 p.m. until 8 p.m. Macon Arts Alliance will present the opening of T. David Downs' solo exhibition titled "Poems of the American South", with an opening reception from 4 to 7 p.m. The 567 will present the opening of "Tumbled", an exhibit of pottery and ceramic art by Noah Miller, from 5  to 8 p.m. Miller will talk with gallery goers throughout the evening from a hand-built brick stage and the exhibit will remain up for the month of April.
Monster Jam at Macon Coliseum (7:30 p.m.)
Monster Jams are kind of bizarre events where huge, 12,000-pound monster trucks compete against each other and show off  their driving skills in the Macon Coliseum. Famous monster trucks like the Grave Digger, El Toro Loco, and Megalodon will compete in Freestyle, Skills, Donut and Racing competitions. Parking onsite is $10 per vehicle and can be purchased in advance with ticket or at the parking booth at the venue. Guests 2 and older require tickets. If you aren't able to make it on Friday, the event will include two show on Saturday (1 and 7 p.m.). Doors open at 6:00 p.m. and the show starts at 7:30 p.m. Tickets start at $15.
Macon Coliseum - 200 Coliseum Drive, Macon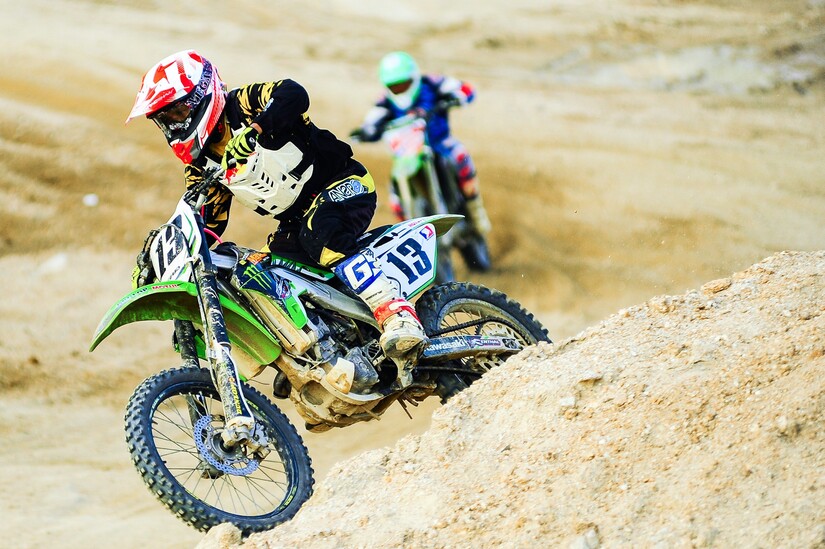 Nicolas Cage Trivia and Cosplay at Reboot Retrocade & Bar (9 p.m.)
This unique event at Reboot Retrocade & Bar invites the public (18+) to cosplay as Nicolas Cage and play trivia based on all the pretty unbelievable facts about Cage's strange life and wild performances. The trivia is free to play and includes fun prizes for the winners. Sign up for trivia starts at 8:30 p.m.
Reboot Retrocade & Bar - 566 Cherry Street, Macon
---
SATURDAY, APRIL 8
2023 Magnolia Soap Box Derby (10 a.m. - 4:30 p.m.)
The Thirteen Annual Magnolia Soap Box Derby will take place on Saturday. This event is free to attend and includes 3 classes of Derby Racing, dozens of race teams, food trucks, a live DJ (DJ B3), a Hot Wheels Learning Zone, and more.
Washington Park - 1150 Magnolia Street, Macon.
39th Annual Easter Egg Hunt and Family Fun Fest in Carolyn Crayton Park (11 a.m. - 3 p.m.)
The 39th Annual Easter Egg Hunt and Family Fun Fest will include music, free food, a car and bike show, face painting, art activities, and more. This event is presented by Quest Contracting & Engineering and Forrest B. Johnson & Associates. Attendees will also receive free surprises while supplies last.
Carolyn Crayton Park (aka Central City Park) - 115 Willie Smoke Glover Drive, Macon.
Silent Disco at The Society Garden (8 p.m.)
This fun event will include two DJs playing music and competing for for the attention of those wearing special bluetooth headphones that will be for rent at The Society Garden. The headphones will cost $10 to rent for the evening.
The Society Garden - 2389 Ingleside Avenue, Macon
Macon Little Theatre presents "Lost in Yonkers" (8 - 10 p.m.)
Guest director Jim Crisp presents this Neil Simon play that is set in New York during World War II. "Lost in Yonkers" tells the stories of two teenage brothers who come up with a get-rich-quick scheme so they can be reunited with their father. Performances of "Lost in Yonkers" will run through April 9th. Sunday's performance will take place at 2:30 p.m. and front doors and day of ticket sales open one hour prior to show time. Ticket prices range from $15 to $25.
Macon Little Theatre - 4220 Forsyth Road, Macon
---
SUNDAY, APRIL 9
Second Sunday featuring Scott Baston and Friends on Coleman Hill (6 p.m.)
Bragg Jam presents the second of their 2023 Second Sunday concert series on Coleman Hill this Sunday. Scott Baston and Friends will have the crowd moving and grooving while looking out over Downtown Macon during this free live music performance. Attendees are encouraged to bring picnics, lawn chairs, dogs (on leashes), and their children. Tents and grills though are not allowed at Second Sunday concerts.
Coleman Hill - 285 Spring Street, Macon
---
---
More News from Macon