What's Happening This Week in Macon and Middle Georgia: Your Guide to Local Events
Image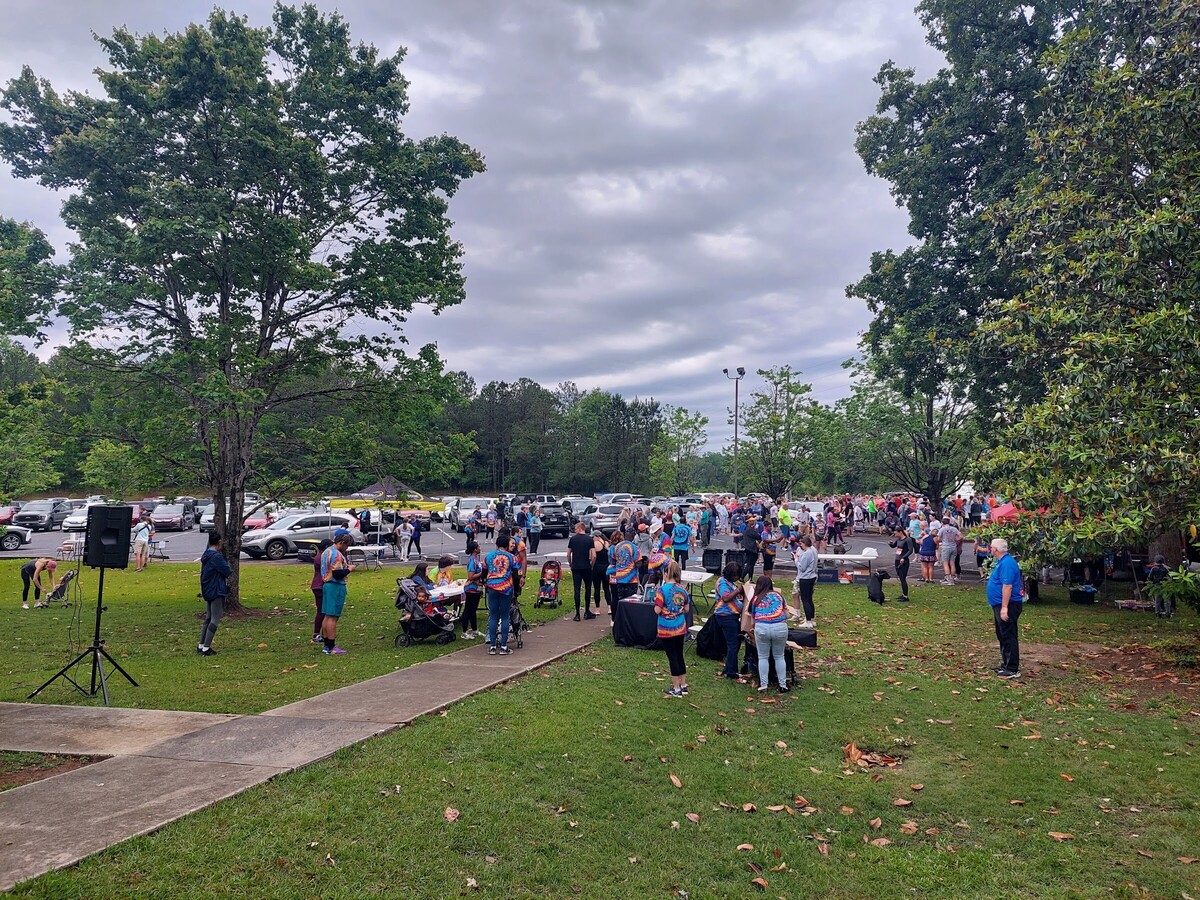 This week in Macon and Middle Georgia there are plenty of fun events taking place, including a storytelling event at historic Grant's Lounge on Tuesday night, a poetry reading on the rooftop of the Woodward Hotel, events celebrating mothers for Mother's Day, and much more. The following are just a few of some of the things to do during the second full week of May.
---
MONDAY, MAY 8
National Travel and Tourism Week
This week is officially National Travel and Tourism week, which was established in 1983. That makes this week a great time to travel and visit some of the tourist attractions and places of interest near to you. Towns all around Middle Georgia contain stately historical homes and buildings as well as places where battles and other notable occurrences took place. Those who download the free Tour Macon app on Apple or Google Play, find their favorite photo location around town, take a selfie, and post it (and tag @visitmacon #MaconMemories #WhereSoulLives) between now and Wednesday will be entered to win free tickets to the Thursday night Sunny War concert at Grants Lounge. Those living near Macon can celebrate National Travel and Tourism week by visiting places like the Ocmulgee Mounds National Historical Park, Hay House, Cannonball House, Rose Hill Cemetery, and many more.
Sunny War will perform at Grant's Lounge on Thursday: "No Reason" is from her album "Anarchist Gospel"
---
TUESDAY, MAY 9
Storytellers Macon Presents "Dream a Little Dream (6:30 - 8:30 p.m.)
Dreaming is a crucial part of the human experience, allowing us to explore our imaginations and manifest our deepest desires. Storytellers Macon's theme for Tuesday's storytelling event is "Dream a Little Dream". "The featured storyteller for the evening will be Mariana dos Santos Furlin. Storytellers' events encourages participants to get on stage and share their own dreams and aspirations, with stories limited to five minutes per person. While the event is uncensored, Storytellers requests that attendees refrain from hate speech and be mindful of bringing children due to possible mature language and subjects.
Grant's Lounge - 576 Poplar Street, Macon
---
WEDNESDAY, MAY 10
Art in the Park at the Ocmulgee Mounds National Historical Park (2 - 3 p.m.)
Art in the Park is a fun and educational activity to do outdoors where participants will learn the art of sketching and drawing in a beautiful outdoor setting at the Ocmulgee Mounds National Historical Park. This program will consist of two parts, with the first part taking place Wednesday, May 10th and the second part taking place on May 17th. The focus of this 2-part session will be on drawing the human face. The program is open to ages 10 and up and is limited to the first 12 visitors who sign up in person at the Visitor Center on the day of the event. Please note that this program is weather-dependent, so be sure to check for weather updates before heading out.
Ocmulgee Mounds National Historical Park - 1207 Emery Highway, Macon
May Rooftop Poetry Reading at Quill (6:30 - 8:30 p.m.)
Calling all poetry lovers: on Wednesday evening the May Rooftop Poetry Reading will take place on the rooftop of The Woodward Hotel. This event will feature Laura Newbern, Kerry Beth Neville, and Kerry James Evans, all poets from Milledgeville Writes. In addition to the poetry readings, there will be live music from Scotty Lingelbach and happy hour pricing all night long.
Quill at The Woodward - 350 Second Street, Macon
Macon Music Revue and Karaoke with Willie D at Grant's Lounge (7:30 p.m., 9:30 p.m.)
One fun way to celebrate National Travel and Tourism Week are the events taking place at Grant's Lounge on Thursday. First, the Macon Music Revue will present a special event highlighting the rich musical history of Macon, Georgia. Charles Davis & The Velvet Sound, who will be bringing the heat with a mix of hits and deep cuts from Macon's past. Following the Macon Music Revue, at 9:30 p.m. guests can grab a microphone and sing their hearts out at karaoke hosted by Willie D of Fresh Produce Records.
Grant's Lounge - 576 Poplar Street, Macon
---
THURSDAY, MAY 11
2023 Spring Ladies Day Out at Ace of Gray (7:30 a.m. - 8 p.m.)
The Spring Ladies Day Out event will take place on Thursday at Ace of Gray and will include deals, raffles and giveaways, and a wide array of vendors to shop from. Hart Designs will be in-store creating beautiful jewelry during this special event. Participants can take advantage of the 20% discount on regular-priced merchandise storewide when they turn in a completed wish list. There will also be free food and craft cocktails available from 3 until 6 p.m.
Ace of Gray - 243 W. Clinton Street, Gray
Jake Xerxes Fussell at Capricorn Sound Studios (7:30 p.m.)
100.9 The Creek and Visit Macon invite you to the Capricorn Sound Studios & Museum for an evening of music with Jake Xerxes Fussell on Thursday evening. Fussell is a singer, guitarist, and folk music interpreter who has distinguished himself as one of his generation's preeminent interpreters of traditional "folk" songs. This event will benefit the Georgia Music Foundation and will begin at 6:30 pm with a reception featuring light hors d'oeuvres, followed by the show at 7:30 p.m. Other concerts in this concert series include Jim Lauderdale (June 22nd), Parker Millsap (July 20th), and Elizabeth Cook (August 16th). Tickets for Thursday's concert were unfortunately not currently available online at the time of publication.
Capricorn Sound Studios and Museum - 540 Martin Luther King Jr. Boulevard, Macon
Jake Xerxes Fussell's 2022 Tiny Desk Concert from NPR Music
---
FRIDAY, MAY 12
Good Times Bingo at the Anderson Conference Center (6 - 9 p.m.)
This Wednesday evening, Good Times Bingo will give players a chance to win the weekly $1,500 jackpot while also supporting a good cause. Proceeds from the concessions and game play go towards supporting Goodwill's mission of changing lives through job placement and career education. Participants can enjoy a variety of food options that hit the spot and cocktails to fuel a fun-filled evening. The night starts with Early Bird Games at 6 p.m., followed by Main Bingo Play from 7 to 9 p.m. Good Times Bingo is a weekly event that takes place every Friday. Participants must be 18 years or older to join in the fun.
Anderson Conference Center - 5171 Eisenhower Parkway Ste D, Macon
ROAD TRIP: Mother's Day Vintage Tea Party in Jackson (11:30 a.m. - 2 p.m.)
Carmichael House Weddings and Events invites you to treat your mother to an unforgettable Mother's Day experience with a charming afternoon tea this Friday and Saturday. Savor a delightful assortment of teas, finger sandwiches, and decadent desserts to show your appreciation for all the wonderful women in your life at the historic Carmichael House, which was completed in 1898. Please note that this is a pre-paid, non-refundable event. Tickets for the Mother's Day Vintage Tea Party are priced at $30 for adults and $15 for children (10 and under), with limited availability.
Carmichael House Weddings and Events - 149 McDonough Road, Jackson
ROAD TRIP: Strength of a Woman Festival at State Farm Arena in Atlanta (7 p.m.)
The second annual Strength of a Woman Festival was created by Mary J. Blige to celebrate women's empowerment and help build community. The festival will include performances byBlige, Joceci, Jeezy, Busta Rhymes, Jadakiss, and Method Man. Ticket prices currently start at $171 plus fees on Ticketmaster.com.
State Farm Arena - 1 State Farm Drive, Atlanta
---
SATURDAY, MAY 13
Train Day at the Museum of Arts and Sciences (10 a.m. - 4 p.m.)
Train enthusiasts of all ages, mark your calendars for Train Day at the Museum of Arts and Sciences (MAS) on Saturday. This event offers a unique opportunity to explore the MAS' Historic Seaboard Caboose and learn all about trains from local experts. Guests can expect to hear from Ralph Hawkins of Hawkinsrails.net (10:30 - 11:15 a.m.), Operation Lifesavers, and the Middle Georgia Model Rail Road Club at Train Day. Whether you're a seasoned train enthusiast or just curious about this mode of transportation, Train Day promises to be a fun and informative experience.
Museum of Arts and Sciences - 4182 Forsyth Road, Macon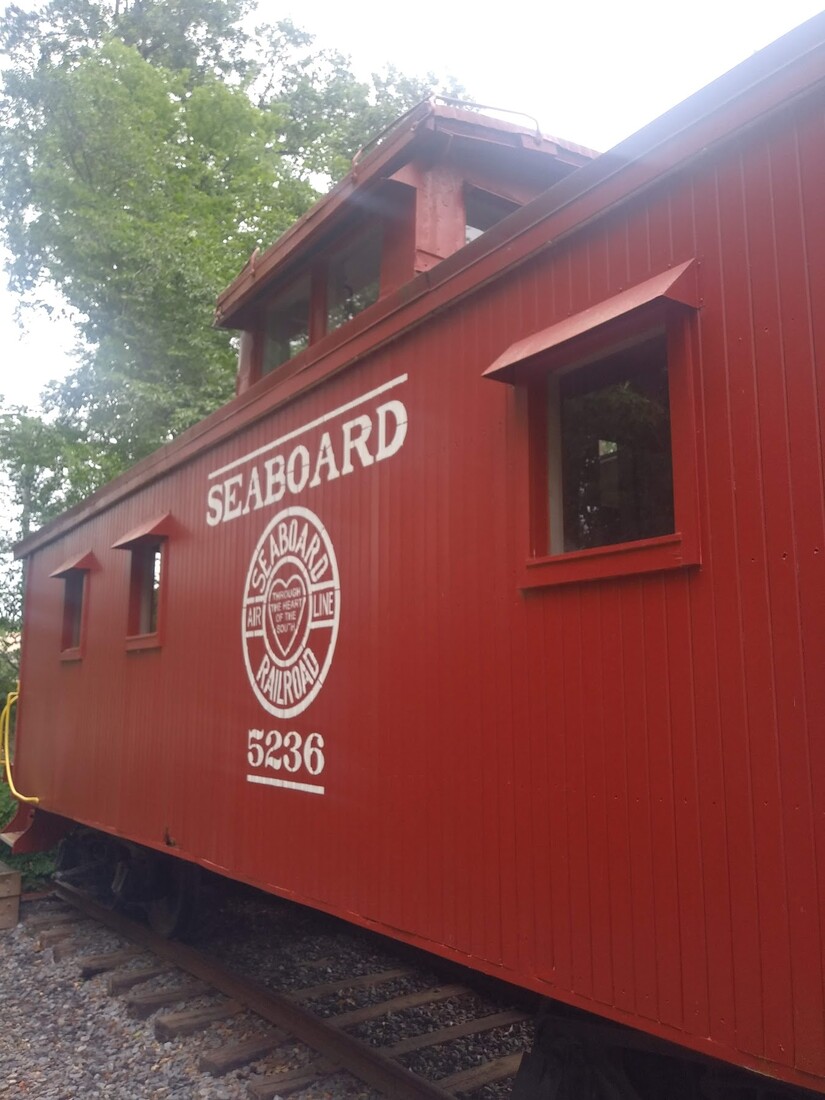 Spring Market Days Festival in Byron (10 a.m. - 5 p.m.)
Get ready for a day of fun at the Spring Market Days Festival in Byron on Saturday. The "Anything on Wheels" Car Showwill include variety of impressive cars on display. You can also enjoy delicious foods from a selection of food trucks, groove to the beats of a live DJ, and browse through the goods from over 60 vendors at the Market Days. There will also be a dedicated Kids Zone featuring inflatables, face painting, and more to keep your little ones entertained.
Spring Carnival at Houston County Galleria and Food Truck Friday in Centerville (3 - 11 p.m. and 5:30 - 9 p.m.)
Two events taking place in Centerville this week include the Spring Carnival at the Houston County Galleries is a family-friendly event with fair food, carnival rides, and games that will take place every day of this week through Sunday of this week. Wristband prices on Saturday are $30, and fair cards start at $3 for 2 tickets, with rides averaging 3 to 5 tickets each. Food Truck Friday will take place in Center Park with nearly 10 different food trucks, live music from Joseph Creath, and a splash pad.
Houston County Galleria - 2922 Watson Boulevard, Centerville
Center Park - 103 E. Church Street, Centerville
---
SUNDAY, MAY 14
MOTHER'S DAY
Mommy and Me Yoga at Fall Line Brewing Co. (11 a.m.)
As a celebration of Mother's Day, Fall Line Brewing Co. will host a free Mommy and Me yoga class, led by the talented instructors from Homegrown Yoga. This event is all about having fun, connecting with your kids, and enjoying the morning with a refreshing beermosa (or two) before or after class. The free class is open to all ages.
Fall Line Brewing Co. - 567 Plum Street, Macon
Second Sunday Concert featuring Kimberly Morgan York on Coleman Hill (6 p.m.)
Bragg Jam's Second Sunday concert series continues this Sunday with a Mother's Day show by the talented Kimberly Morgan York. This country singer-songwriter hails from the Appalachian Mountains and her soulful music is sure to make the crowds move on Coleman Hill.
While tents and grills are not allowed on the hill, furry friends on a leash are more than welcome. This concert is free to attend.
Coleman Hill - 285 Spring Street, Macon
---
---
More News from Macon