Live Music and Entertainment in Macon and Middle Georgia this Weekend
Image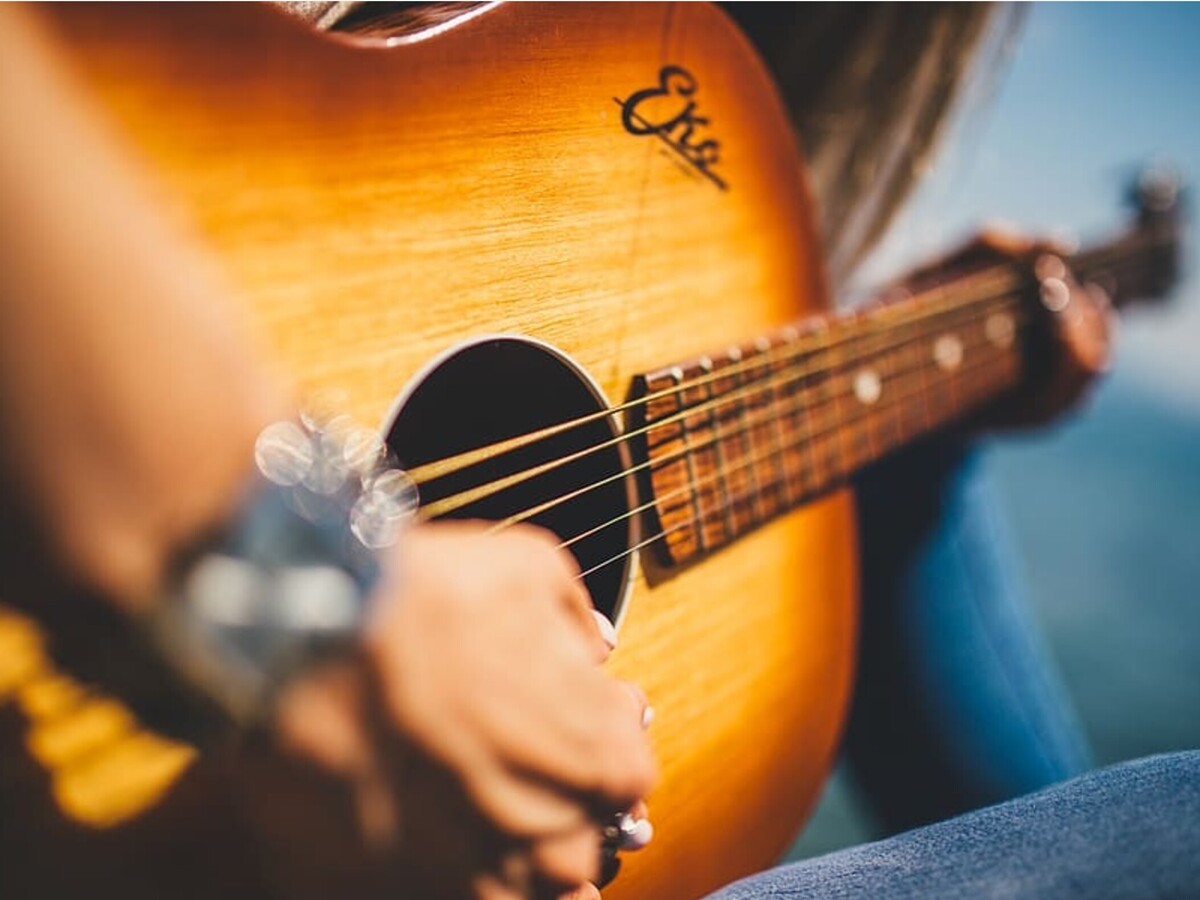 Middle Georgia music fans can attend a music festival with seven different bands performing, a tribute to Isaac Hayes featuring Hayes' daughter, a free concert on Coleman Hill, and more this weekend. The following are just a selected list of some of the live music being performed around Macon and the greater Middle Georgia area.
---
FRIDAY, MAY 12
CANCELLED: SWAIN AT FISH N PIG (7 P.M.)
SWAIN will be performing at the Fish N Pig seafood restaurant located on the shore of Lake Tobosofkee this Friday Night. SWAIN is an acoustic trio based out of Middle Georgia that is composed of singer/songwriter Stephen Swain, Cliff Walton, and Galen Jacobs. Fish N Pig does not have a cover charge.
RICHARD MARTIN AT BUFFINGTON'S IN MILLEDGEVILLE (7 P.M.)
Richard Martin is a singer/songwriter for the rock band Free Lance Ruckus as well as his own band Richard Martin Live. Martin will be performing at Buffington's on Friday evening. Buffington's is a restaurant and music venue and it does not have a cover charge.
SAM BURCHFIELD AT JELLY ELEPHANT IN MILLEDGEVILLE (8 p.m.)
Sam Burchfield is a songwriter whose Appalachian roots come through in his music and was raised listening to folk, gospel, country, and southern music. Doors open at 7 p.m. and the band Good House will open for Burchfield, who will take the stage at 9 p.m. Cost for entry is $25 and includes hor d'oeuvers and beverages (though you can also bring your own): venmo payments to Jelly Elephant at @jellyelephantjam or purchase tickets at the door.
The creative music video for Sam Burchfield's "Sands of Old Cities" features Burchfield thinking back on better times while performing in a decrepit, post-apocalyptic world
THE MINKS AT GRANT'S LOUNGE (9 P.M.)
The Minks are a rock and roll band from Nashville whose music is a mixture of the blues and psychedelic rock. Many musical influences can be clearly heard when listening to their upbeat songs, including Weezer, Creedence Clearwater, Hank Williams, and other phenomenal musicians. Tickets to The Mink's concert cost $10 plus fees online.
KALEIGH COURSON AT 20'S PUB (9 P.M.)
Kaleigh Courson is a country music singer/songwriter who will be performing covers of country hits at 20's Pub on Friday night. There is no cover charge at 20's Pub.
SOUTHBOUND MOJO AT BILLY'S CLUBHOUSE (10 P.M.)
Southbound Mojo is a band that plays hit country and rock songs at venues around Middle Georgia. They will be performing at Billy's Clubhouse in North Macon on Friday night and Billy's Clubhouse does not have a cover charge.
MOJO THUNDER AT THE HUMMINGBIRD (10 P.M.)
Mojo Thunder is a rock and roll band from Kentucky who recently released their debut album "Hymns From the Electric Church". Fans of southern rock will surely enjoy the energetic performance and soulful singing of Mojo Thunder. The Hummingbird Stage and Taproom will be charging a $5 cover charge at the door.
---
---
SATURDAY, MAY 13
ROAD TRIP: LILYFEST IN WOODLAND (1 P.M. - 10 P.M.)
Lily Fest is a music festival presented by River Lily Events and taking place in Woodland (which is an hour and 20 minutes or so west of Macon). Seven different bands will perform at Lily Fest: River's Edge (1 p.m.), Blue Ruckus (2:30 p.m.), Fiddle N Steel (3:45 p.m.), Andy Johnson's Roofdog (5 p.m.), Caleb Anthony and the Holliday Troubadours (6:30 p.m.), The Furloughs (8 p.m.), and Heart of Pine (9:30 p.m.). There is camping available on Friday and Saturday nights. The Rolling Thai Food truck will be on hand serving food from 6 to 9 p.m. Saturday night. Concert goers are invited to bring beverages in non-glass bottles but not invited to bring dogs. Tickets for entry are $40 at the gate ($35 if purchased beforehand) and camping is $15 per tent, $30 per campers under 30 feet, and $40 for campers over 30 feet.
FOR KING AND COUNTRY AT THE MACON COLISEUM (3 P.M.)
For King and Country is an award winning progressive pop band made up of brothers Joel and Luke Smallbone. Born in Sydney, Australia, the Smallbone brothers are now based in Nashville, Tennessee. Tickets for the King and Country concert start at $11 plus fees.
SOUNDS OF GEORGIA OUTDOOR CONCERT IN EATONTON (7:30 P.M.)
The sounds of music will be coming from The Plaza Arts Center in Eatonton with the Sounds of Georgia Outdoor Concert on Saturday night. Concert goers and invited to bring their coolers and something comfortable something to sit in for a night of music in the great outdoors. The Plaza Arts Center is a nonprofit organization in Eatonton that has a 500 seat theater for theatre arts and music performances.
ROAD TRIP: REVIVAL - CELEBRATING GEORGIA'S HISTORIC THEATRES AT THE FOX THEATRE (7:30 P.M.)
This concert event will be celebrating the 15th anniversary of the start of preservation efforts for the historic Fox Theatre and will include performances by Kevin Kinney, Collective Soul, Mother's Finest, Drivin N Cryin, Jet Black Roses, and others. The proceeds from this event will help preserve Georgia's historic theaters as well as expand the Fox's educational programs. Tickets to Revival cost $55.50 plus fees online.
ROAD TRIP: THE RETURN OF WATER TO WINE AT THE GRIFFIN OPERA HOUSE (8 P.M.)
Water to Wine is a melodic country and classic rock band that is based in Atlanta. Water to Wine has both a female and male singers and they play both covers and original music. Tickets currently online start at $27.75 plus fees.
AN EVENING WITH KELLER WILLIAMS AT THE SOCIETY GARDEN (8:30 P.M.)
Keller Williams is a musician from Virginia who released his first album in 1994 (titled Freek) and each of the 25 albums he has released since then also only have one syllable. Williams' music is hard to define as it includes electronica, rock, jazz, funk, bluegrass, and other musical genres as well. Tickets for the Keller Williams show at The Society Garden cost $25 plus fees online.
Keller Williams performed "She Rolls" in New Orleans for the YouTube channel Jam In The Van
DEEOHGEE AT GRANT'S LOUNGE (9 P.M.)
DeeOhGee is a rock and roll band that has toured across the United States and Europe and formerly performed as "Blackfoot Gypsies". DeeOhGee is composed of Matthew Paige, Zack Murphy, and Dylan Whitlow, who play a wide range of musical instruments, from harmoniums to timpani. Tickets to the DeeOhGee concert cost $10 plus fees online.
THE VEAL AT THE HUMMINGBIRD (10 P.M.)
The Veal is a band based out of Warner Robins that will play popular songs from the 70s through the 90s at The Hummingbird Stage and Taproom late Friday night. The Hummingbird has a $5 cover charge at the door.
BLUE AT BILLY'S CLUBHOUSE (10 P.M.)
Blue is a band from Milledgeville that plays emo and pop punk hit songs. Billy's Clubhouse does not have a cover.
SADIE BASS AT THE CRAZY BULL (10 P.M.)
Sadie Bass is a country music singer and songwriter who was also a contestant on NBC's The Voice (Season 22). Bass is currently touring the country on her "House Party Tour". Bass likes to sing about country living, spending time on the water, and other topics many Middle Georgians will be more than familiar about. This concert is for music lovers 18 and older. The Crazy Bull has a cover charge.
---
SUNDAY, MAY 14
CANCELLED: HOT BUTTERED SOUL - A TRIBUTE TO THE ISSAAC HAYES AT THE MACON ARTS CENTER (2 P.M.)
Mike Jones and Friends present Hot Buttered Soul at the Macon Arts Center on Sunday afternoon. This tribute to the unforgettable singer Isaac Hayes will feature his daughter, Heather Hayes as well as Mike Jones. Tickets cost $20 plus fees online.
SECOND SUNDAY FEATURING KIMBERLY MORGAN YORK ON COLEMAN HILL (6 - 8 P.M.)
Bragg Jam presents another Second Sunday concert on Coleman Hill Sunday evening. Kimberly Morgan York is a country music singer and songwriter whose music is heavily influenced by her Appalachian roots. The Second Sunday concerts are free to attend and take place on Coleman Hill in Downtown Macon.
---
---
More News from Macon