Spotlight on Live Music in Macon and Middle Georgia this Week
Image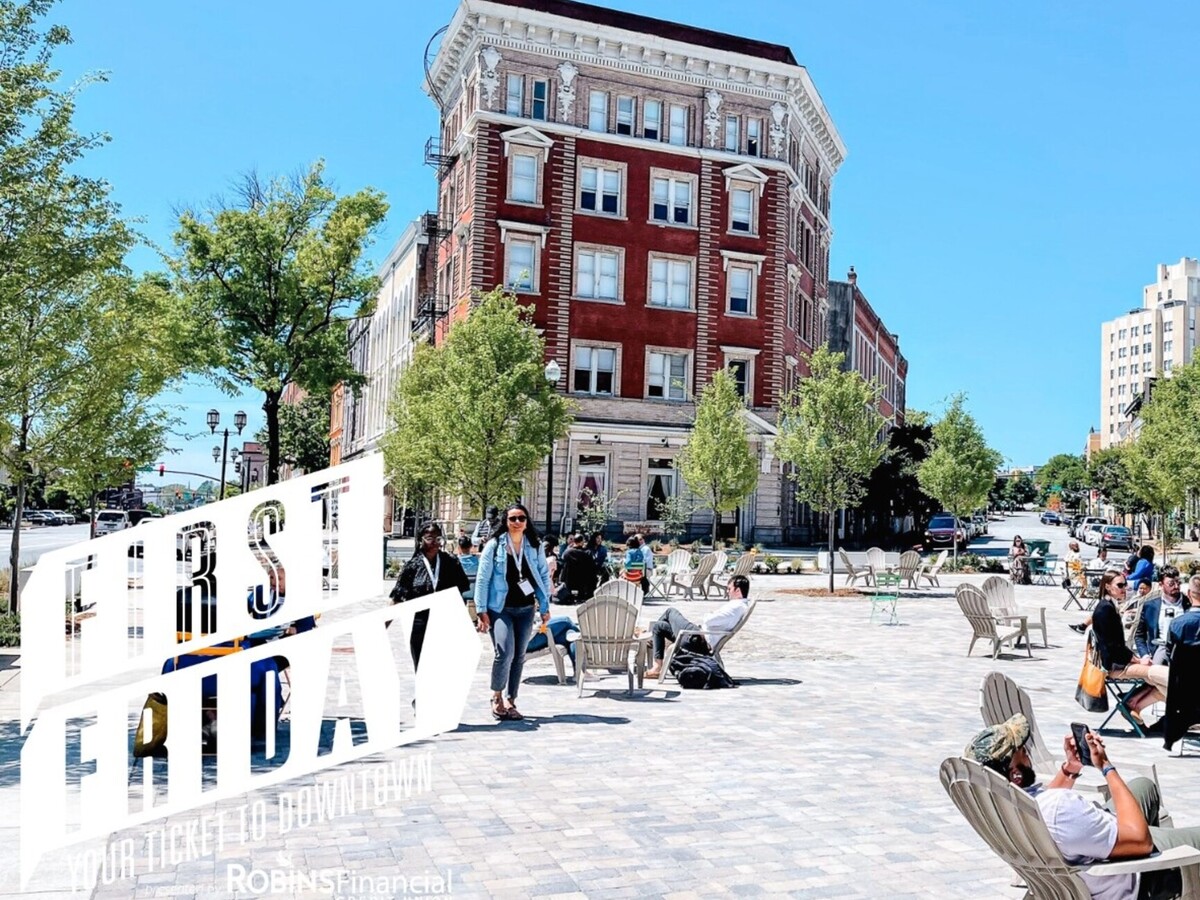 This week you can see a Bon Jovi tribute band in Williamson, groove to a seven piece funk rock band at the Fish N Pig, and much more. The following are just a few of the live music performances taking place in Middle Georgia in the next few days.
---
THURSDAY, JULY 6
ALEX STONE AT COMPANY SUPPLY IN DUBLIN (7 - 10 P.M.)
Alex Stone of The Woofs will perform at Company Supply on Thursday night. Company Supply is a Cajun and Creole inspired restaurant that often hosts live music and does not have a cover charge.
RHYTHM AND BLUES CONCERT TRIBUTE SERIES WITH DJ AD AT SERENITY ENTERTAINMENT (9 P.M.)
This music filled event will include live covers, cocktails, and more. Cherelle of Selco Music Development will host and the two artists whose songs will be played this Thursday will be Fantasia vs. Jazmine Sullivan. This series will continue every Thursday through September 28th. General Admission tickets cost $10.
SONGWRITERS SHOWCASE FEATURING ANDY JOHNSON, BOB AND BLENDER, AND HENRY D. JONES AT GRANT'S LOUNGE (7 P.M.)
Grant's Lounge will host the second Songwriters Showcase this week. This year musicians Andy Johnson, Bob and Blender, and Henry D. Jones will perform. Tickets to the Songwriters Showcase cost $10.
---
FRIDAY, JULY 7
DUBSHAK REGGAE BAND AT HOTEL FORTY FIVE (4 P.M.)
As part of the First Friday celebrations in Downtown Macon, Dubshak Reggae Band will be performing on the restaurant Loom's patio. Hotel Forty Five will also have drink deals and a monthly flatbread special for the hungry people in the crowd.
RJ SANDERS AT NORTHSIDE CHEERS (6 P.M.)
RJ Sanders is a young country musician from Cochran, Georgia who will perform at Northside Cheers on Friday. Northside Cheers is a bar and grill in North Macon that does not have a cover charge.
KENNY RAY WILLIAMS BAND AT FISH N PIG (7 P.M.)
The Kenny Ray Williams Band plays "funky soul, good rock n roll, and those low down blues". They will perform at the seafood restaurant Fish N Pig, which does not have a cover charge.
TRES HOMBRES AT 20'S PUB (9 P.M.)
Tres Hombres will perform classic rock and blues music at 20's Pub this Friday. This bar, pub, and music venue is smoke free and does not have a cover charge.
THE WALL AT PUB 96 IN BONAIRE (9:15 P.M.)
The Wall plays classic rock music from bands like The Allman Brothers and ZZ Top. Pub 96 is a pub and bar that also host live music and they do not have a cover charge.
HUSH MONEY AT THE HUMMINGBIRD (10 P.M.)
Hush Money is an "alternative southern rock band" from south Appalachia who are also deeply influenced by vintage rock, blues, and outlaw country music. The Hummingbird will charge a $5 cover for the Hush Money show.
NYTE BYRD AT BILLY'S CLUBHOUSE (10 P.M.)
Nyte Byrd is another talented band from Macon. They perform musical styles ranging from classical rock to rhythm and blues. Billy's Clubhouse is a bar and music venue that does not have a cover charge.
CLAY JOHNSON AND THE HARD PROMISES WITH WEST RIDGE CIRCLE AT JBA (10 P.M.)
West Ridge Circle, a band from Macon that is heavily influenced by blues, funk, and space rock, will open for Clay Johnson and the Hard Promises. Clay Johnson's band is a five piece band from Spartanburg, South Carolina that combines southern folk music with a "modern takes on country/Americana". JBA will have a $10 cover charge at the door for this show.
Clay Johnson and the Hard Promises performed "Sugar Black Rose" as part of The Songwriter Sessions
---
---
SATURDAY, JULY 9
ROAD TRIP: RADIO 80'S AT THE PARK AT SIXTH IN GRIFFIN (7 P.M.)
The Band Radio 80's will perform as part of Griffin's Summer Concert Series this Saturday during the 2nd Saturday All American Summer event. Radio 80's is a pop/rock band based out of Atlanta who specialize in playing New Wave and alternative hits from the 1980s. This outdoor show is sponsored by Brightmoor Healthcare and is free to attend: be sure to bring a chair or a blanket to get comfortable while enjoying the music.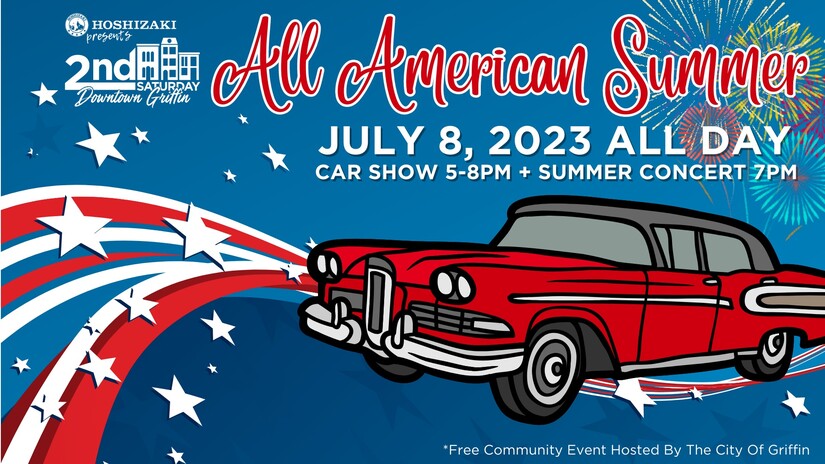 MATCHA AT THE FISH N PIG (7 P.M.)
Gainesville, Florida's Matcha will perform at the restaurant Fish N Pig this Saturday evening. Matcha is a seven piece funk rock band whose latest single is titled "Making Me Cry". Fish N Pig does not have a cover charge.
LANCE RODRIGUEZ AT MAIN ST. BAR IN PERRY (8 P.M.)
Lance Rodriguez is a singer, songwriter, and multi-instrumentalist based in Macon. He will be performing at Perry's Main St. Bar starting at 8 p.m. Main St. Bar does not have a cover charge.
NYTE BYRD AT AMICI MACON (8 P.M.)
Nyte Byrd will perform a show at Amici Macon on Saturday. Amici Macon is a popular restaurant on the Mercer Campus with no cover charge and this show will take place on the roof.
ROAD TRIP: BON JOVI TRIBUTE BAND SLIPPERY WHEN WET CONCERT IN WILLIAMSON (8 P.M.)
Barnstormer's Grill presents an evening devoted to the music of Bon Jovi with the tribute band Slippery When Wet. This concert will take place indoors and there will be cold drinks available for purchase and the restaurant is next to the music venue. Tickets to the show start at $25.
HARVEST MOON (A CROSBY, STILLS, NASH, AND YOUNG TRIBUTE BAND) AT THE SOCIETY GARDEN (8:30 P.M.)
Crosby, Stills, Nash, and Neil Young (CSN&Y) was a folk rock supergroup who were probably best known for their songs "Teach Your Children", "Woodstock", and "Our House". The tribute band Harvest Moon will play the music of CSN&Y at The Society Garden this Saturday. Tickets for the Harvest Moon concert cost $10.
SANDY BUCKNER AND THE GAME AT GRANT'S LOUNGE (9 P.M.)
Sandy Buckner is a Middle Georgia native who started singing as a child in a variety show at school. Her sound is influenced by legends such as Ella Fitzgerald and Billy Holiday. Buckner defines her genre as "jazz/neo-soul". Doors open at 8 p.m. and the show starts at 9 p.m. Tickets to see Sandy Buckner and the Game cost $12.
BLUE AT BILLY'S CLUBHOUSE (10 P.M.)
Blue will perform late Saturday night at Billy's Clubhouse. Blue is a band from Milledgeville who play popular emo and pop punk songs. Billy's Clubhouse does not have a cover charge.
JOSH BENNETT BAND AT THE HUMMINGBIRD (10 P.M.)
The Josh Bennett Band is based out of Athens and their sound is influenced by genres like bluegrass, rock, and funk. The Hummingbird will charge a $5 cover to see the Josh Bennett Band performance.
The Josh Bennett Band performed Outcast's "Hey Ya!" for the YouTube channel On the Air in December of last year
---
SUNDAY, JULY 10
ROAD TRIP: THE DISTRACTONE'S AT BUFFINGTON'S IN MILLEDGEVILLE (6 p.m.)
The Distractone's will play at Buffington's this Sunday. Buffington's is a restaurant in Milledgeville that does not have a cover.
RACHEL FOREHAND AT PARISH ON CHERRY ST. (6 P.M.)
Singer and songwriter Rachel Forehand will perform at Parish in Downtown Macon this Sunday evening. Parish on Cherry St. is a Creole/Cajun restaurant that does not charge a cover.
---
---
More News from Macon