Spotlight on Music in Macon and Middle Georgia this Weekend (8/18 - 8/20)
Image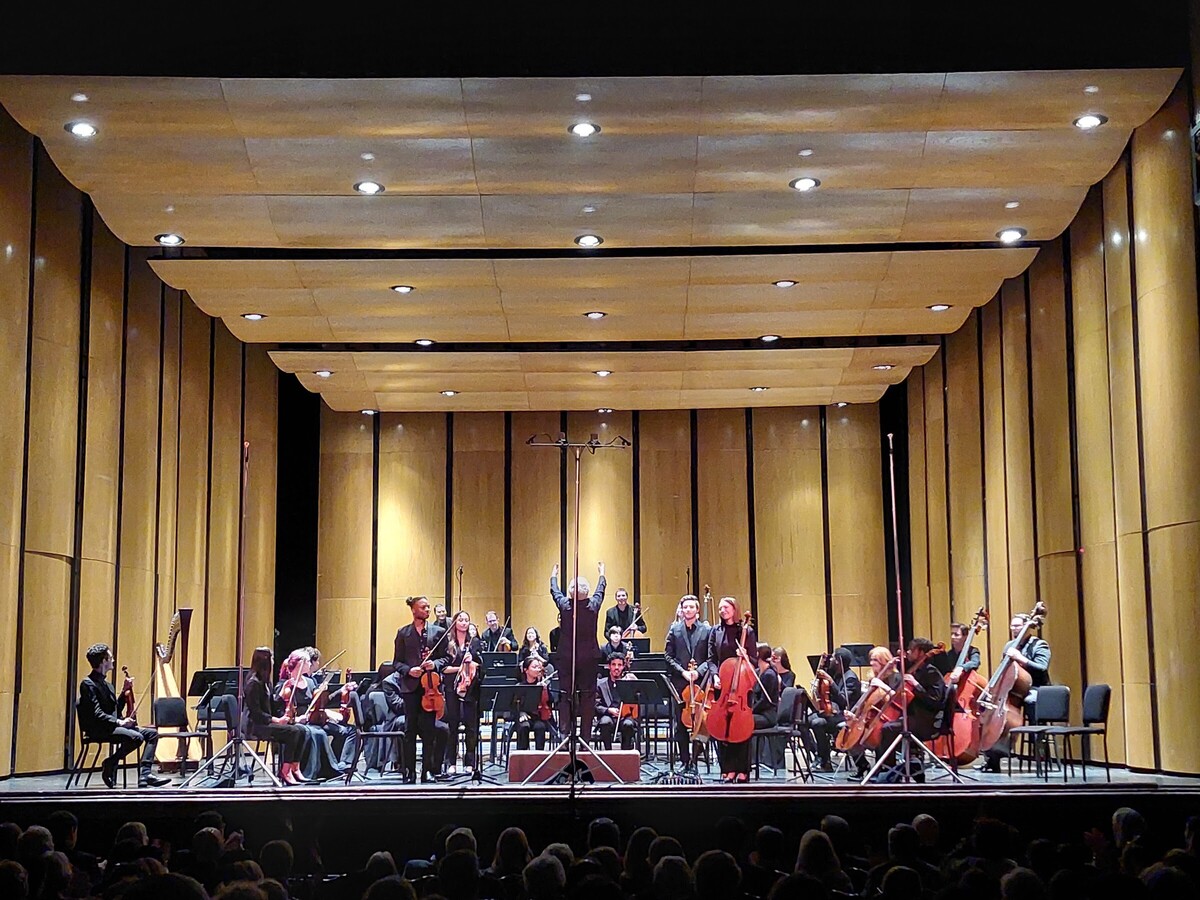 This weekend music fans have a large selection of live music to choose from with the Macon Pops performing a show filled with talented artists singing Motown's greatest hits and much more. The following is a selection of just a few of the large variety of live music being played  on stages all around Middle Georgia in the next few days.
---
FRIDAY, AUGUST 18
TYLER BRADEN AT THE SOCIETY GARDEN (6 P.M.)
Tyler Braden is a country music singer and songwriter based in Nashville, and a former firefighter and first responder according to the website allmusic.com, who first came onto the scene in 2017. Getting tickets for this concert is a bit different as it is a private concert sponsored by Bud Light and you can only win tickets by completing an entry form online.
Tyler Braden's song "Secret" appeared on his first album "What Do They Know"
GROUND HUM AT FISH N' PIG (7 P.M.)
Ground Hum is another talented band from Macon and they will perform covers of 90's alternative rock hits on Friday night at the Fish N' Pig. There is no cover charge at the Fish N' Pig, a popular seafood and barbecue restaurant located on the shores of Macon's Lake Tobesofkee.
ROAD TRIP: FOREST VIOLETTE AT CALLAWAY GARDENS (7 P.M.)
Forest Violette is a "rock singer, songwriter, and musician" and a member of the Atlanta band VoltageHead. Violette will be performing an acoustic set on Friday and Saturday at Callaway Gardens (a golf resort with gardens, a beach, and more) located in Pine Mountain. General Admission tickets to Callaway Gardens cost $29.95 for adults and $19.95 for children.
ALEX STONE AND THE TUESDAY HANGOVERS AT BUFFINGTON'S IN MILLEDGEVILLE (7 P.M.)
The band Alex Stone and the Tuesday Hangovers are from Middle Georgia and include Alex Stone (guitar/vox), Sky Slates (guitar/vox), Matt McMillan (banjo/mandolin), Zach Jordan (bass), and Shane Mantey (percussion). Buffington's is a restaurant located in Downtown Milledgeville and it does not have a cover charge.
AJ X KAY AT FOX CITY BREWING CO. IN FORSYTH (7 P.M.)
Aj and Kay are a band of indie musicians, as well as filmmakers and sisters, who are based out of Georgia. They will be performing an acoustic show and are planning on playing over 20 songs, including some of their unreleased originals. Fox City Brewing Co. is a craft brewery and restaurant as well as a music venue and it does not have a cover charge.
MOTOWN MUSIC WITH MACON POPS AT HAWKINS ARENA (7:30 P.M.)
Mercer University's Hawkins Arena will host a performance from the fantastic Macon Pops this Friday. There will also be special guests artists performing including Brenda Nicole Moorer, Nicole Zuraitis, Charles Davis, and Cleveland P. Jones. Ticket prices for this event start at around $22.
THE ALABAMA TROUBADOURS AT THE CAPITOL THEATRE (8 P.M.)
The Alabama Troubadours is a tribute band that celebrates the music of John Prine. Tickets prices for The Alabama Troubadours show start at $20 and the doors open at 7 p.m., with the music starting at 8 p.m.
JOSHUA HEDLEY AT GRANT'S LOUNGE (8 P.M.)
Country music singer, songwriter, and multi-instrumentalist Joshua Hedley will perform at historic Grant's Lounge this Friday. Tickets to see Joshua Hedley start at $10 online or at the door.
ROCKY CREEK BAND AT 20'S PUB (9 P.M.)
The Rocky Creek Band is a band from Dublin who perform popular classic country and rock songs as well as American roots music. 20's Pub is a bar and grill located off of Macon's Riverside Drive and they do not have a cover charge.
SOUTHBOUND MOJO AT THE BIRD (10 P.M.)
Southbound Mojo is a band from Macon with a rock and roll attitude. The band will play covers of well-known country and rock music at The Hummingbird Stage and Taproom this Friday night. The Bird will have a $5 cover charge at the door for the Southbound Mojo show.
THE LEVI DE VILLE BAND AT BILLY'S CLUBHOUSE (10 P.M.)
If you want to hear a band whose sound is similar to Stevie Ray Vaughn this Friday night, you will want to check out the Levi De Ville Band at Billy's Clubhouse, where there is no cover charge.
SWERVE AT FRIENDS ON THE HILL IN WARNER ROBINS (10 P.M.)
Swerve is a DJ that will have the crowds dancing to fresh electronic dance music at Friends on the HILL this Friday night. The bar and music venue will also be inviting all the local flow artists out to perform and for other patrons to bring their "glow toys, gloves, poi, wands," and other glow in the dark items to light up the night. The Court of Miracles will also be on hand producing live art. Swerve'sperformance is for patrons 21 years old and up and there will be free entry all evening.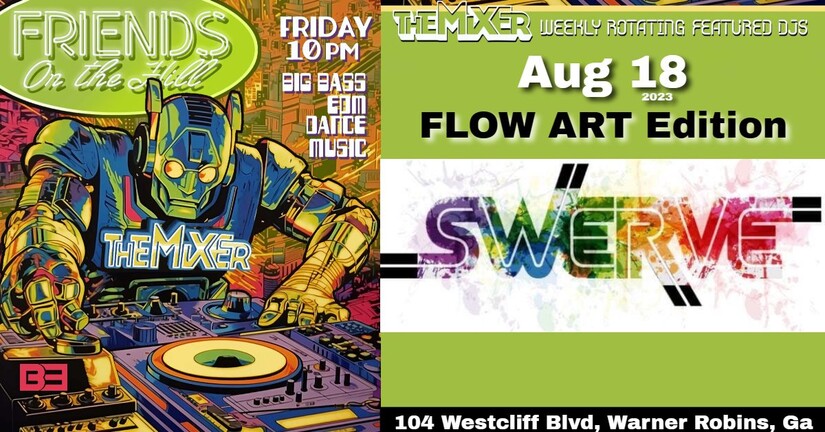 ---
SATURDAY, AUGUST 19
ROAD TRIP: FEELGOOD IN THE PARK IN PIEDMONT PARK (10 A.M. - 5 P.M.)
This Saturday and Sunday, Atlanta's Captains of Revelry (an event production company made up of DJs, musicians, foodies, and ATLiens, according to their website) will host a two day celebration of "music, dance, wellness", and more. Tickets to Feelgood in the Park are free on Eventbrite.com
GROUND HUM AT JAIL CREEK WINERY IN JEFFERSONVILLE (7 P.M.)
Ground Hum will be busy this weekend playing covers of 90's alternative rock hits and will also appear at Jail Creek Farms Winery in Jeffersonville on Saturday night. Jail Creek Farms Winery is a micro-winery and distillery located off Highway 96 in Middle Georgia's Jeffersonville.
DJ ZERO AT CASHMAN'S PUB FOR 80'S NIGHT (7 P.M.)
DJ Zero will be performing at 80's night this Saturday where there will be free giveaways and drink specials to celebrate the occasion. Cashman's Pub does not have a cover charge.
DMN FELIPE ALBUM RELEASE PARTY (7 P.M.)
Bank Boaz Entertainment presents up and coming artist, producer, photographer, and videographer DMN Felipe's album release party (for his new album "BIG FE") this Saturday night with an unnamed special guest. DMN Felipe is from Chicago but now calls Macon his home. Tickets to DMN Felipe's album release party start at $20.
TREA LANDON AT THE BIRD (8 P.M.)
Treat Landon is a country music artist whose song "Loved by a Country Boy" has been streamed over 13 million times on Spotify. He will be performing at The Hummingbird Stage and Taproom this Saturday. Tickets to see Trea Landon cost $10.
THE GEORGIA THUNDERBOLTS AT GRANT'S LOUNGE (8 P.M.)
The Georgia Thunderbolts will be making their debut at Grant's Lounge this Saturday. This band live and breathes rock and roll with a heavy southern rock influence. Tickets to see The Georgia Thunderbolts cost $10 online or at the door.
The music video for The Georgia Thunderbolt's single "Looking For an Old Friend" has been viewed over 150,000 times on YouTube as of the time of publication
GARRETT COLLINS PROJECT AT AMICI MACON! (8 P.M.)
The Garrett Collins Project is a band of musicians who love the blues and southern rock. They will perform on Amici Macon's rooftop stage on Saturday night. Amici's Macon does not have a cover charge.
A2Z AT WILD WING CAFE IN MACON (8:30 - 11:30 P.M.)
A2Z will return to the stage at the Wild Wing Cafe this Saturday. The A2Z Band often perform at events, weddings, and venues all around Middle Georgia. Wild Wing Cafe is a busy sports bar and restaurant that does not have a cover charge.
KENNY RAY WILLIAMS BAND AT BILLY'S CLUBHOUSE (10 P.M.)
The Kenny Ray Williams Band will be performing some "funky soul rockin' blues" this Saturday night at Northside Macon's Billy's Clubhouse. Billy's Clubhouse will not have a cover charge as usual.
DJ CL33BO AT JBA (10 P.M.)
DJ CL33BO is a mixmaster with a hard to pronounce name who will be returning to JBA late Saturday night for a performance of electronic dance music for patrons who are 18 years old and older. There is a $10 cover charge for attendees 18 to 20 and a $5 cover charge for those 21 years old and older.
CHANCE CARTER WITH OPENERS 726 ACOUSTICS AT THE CRAZY BULL (10 P.M.)
Chance Carter is a country music artist from Georgia whose music has been described as sounding like a blend of the 90's along with "artists such as Luke Bryan, Hardy, and Morgan Wallen. 726 Acoustics is a country music band made up of Hunter Rowland and Branson Parish who will open for Carter.
---
SUNDAY, AUGUST 20
FLASHBACK BUFFINGTON'S IN MILLEDGEVILLE (6 - 9 p.m.)
The band Flashback will perform at Milledgeville's Buffington's this Sunday evening. Buffington's is a restaurant and music venue that does not have a cover charge.
More News from Macon