The Green Man Art Event Blossoms in Downtown Macon on September 1st
Image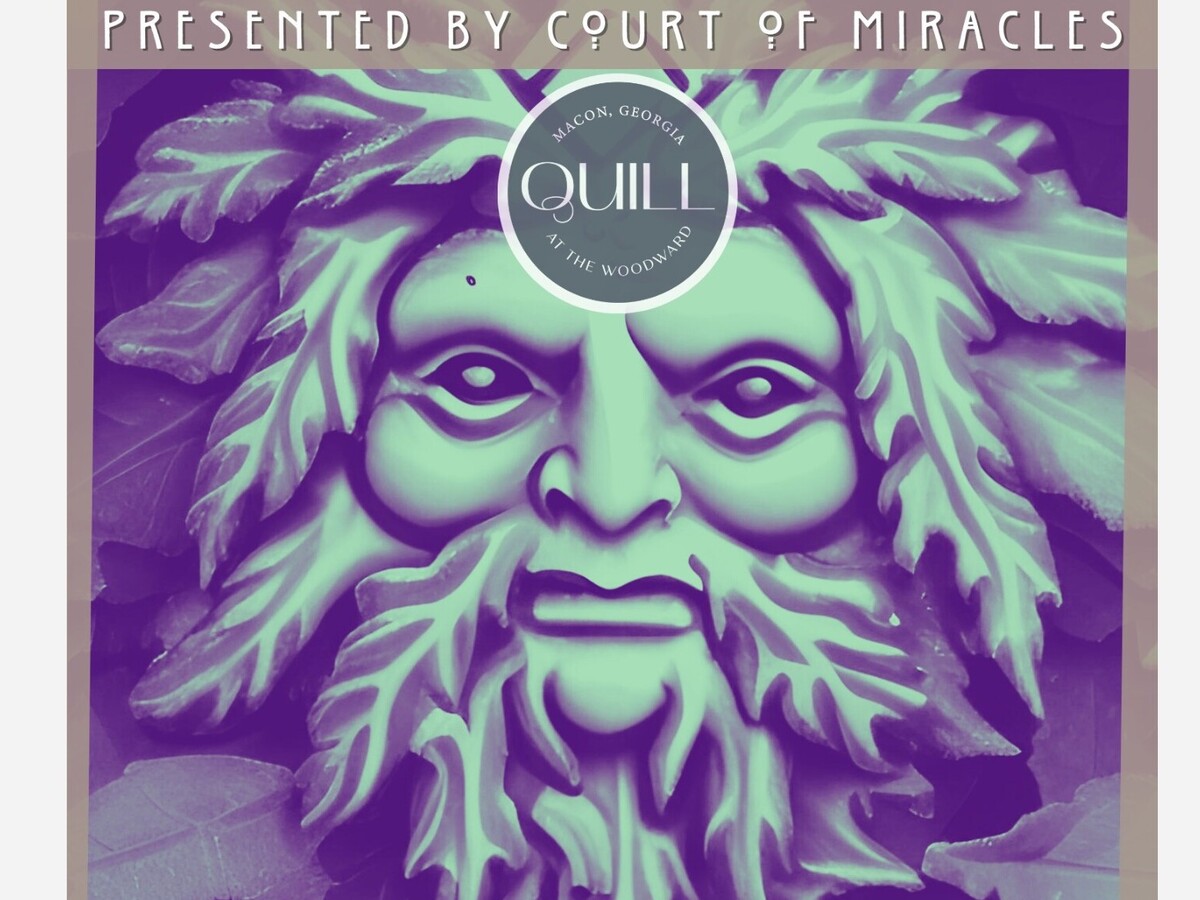 The Court of Miracles is presenting a unique art event at multiple locations in Downtown Macon that will be themed around the Green Man (a mysterious, foliage covered character from folklore that represents man's relationship with nature) on Friday, September 1st.
The Green Moon: Man's Walk Through the Woods: An Art Show will take place at four different locations: Fresh Produce Records, the Trulieve Lounge, Third Street Park, and Quill Cocktail Bar.
Fresh Produce Records will host a live music performance from the "high energy" band Circussurfer from 5 to 8 p.m. This band is made up of members from the popular local bands BAS, SOLID, and Fairly Weathered Friends. Fresh Produce Records is located on Cherry Street.
Trulieve, the new medical marijuana dispensary in Macon, will be setting up a pop up sponsor and information booth/lounge near Fresh Produce for those who want to relax between walking to visit the multiple other locations of the event.
Third Street Park will be the location of a pop-up Green Man Market, which will include many creative artworks and wares from local artists.
Finally, Quill at The Woodward Hotel will host the art show portion of event from 6 to 10 p.m. The Green Man archetype will be explored through "visual, written, and musical representations" with items from talented makers and artisans set up in unique "vendor alley(s)", according to the Court of Miracles' Sylvia Donaldson. 
DJ ClarkAfterDark will spin ethereal music and project special visual effects at Quill to set the mood while attendees browse and mingle in what the Court of Miracles describes as a "Back to Eden" experience. Quill is located off of Second Street.
Green Man and forest themed costumes are highly encouraged for this uniquely themed event and there will also be prizes awarded for best costume as well as complimentary themed cocktails served at the rooftop bar at Quill.
Presale tickets to this event cost $10 and can be purchased at this link.
Court of Miracles is a non-profit organization whose mission is to connect artists to resources and audiences they need to help them create sustainable works.
---
---
More News from Macon