Live Music Spotlight in Middle Georgia this Halloween Weekend
Image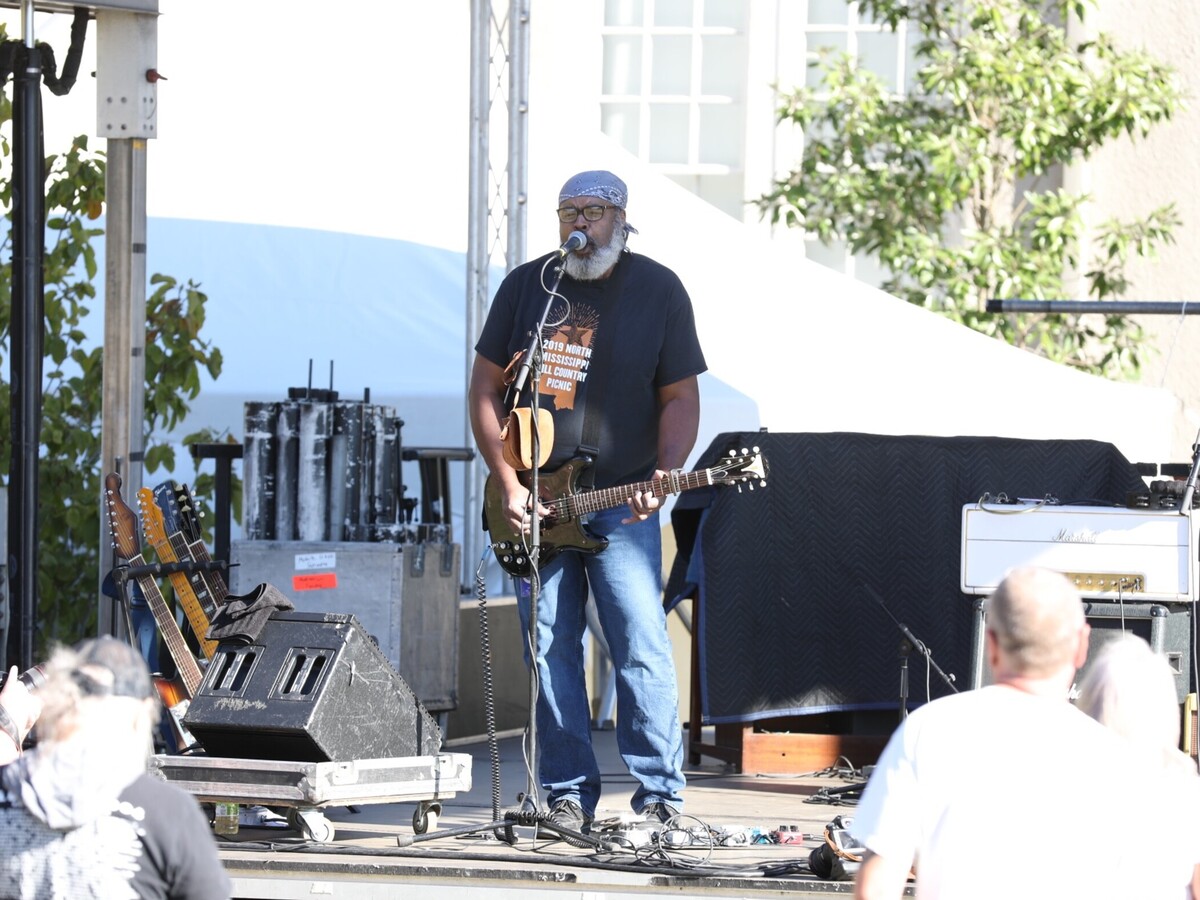 This weekend music fans in Middle Georgia will have many chances to dress in their Halloween outfits and hear a wide variety of live music. From Jontavious Willis 
---
FRIDAY, OCTOBER 27
DJ WILLIE D AT LONGLEAF DISTILLERY (6 P.M.)
The very creative DJ Willie D will be spinning tunes at Longleaf Distillery on Friday evening. Longleaf Distillery does not have a cover charge.
JONTAVIOUS WILLIS AT CAPRICORN SOUND STUDIOS (7:30 P.M.)
Jontavious Willis is a Grammy-nominated musician and songwriter who performs original blues music. Willis hails from rural Georgia and he recently entertained a Middle Georgia audience at the Indigo Girls performance earlier this year at The Grand Opera House. Tickets to see Jontavious Willis cost $25 on seetickets.us.
A NIGHT AT THE AWARDS WITH MACON POPS AT THE GRAND OPERA HOUSE (7:30 P.M.)
The Macon Pops Orchestra will be performing hit songs that have won prestigious awards like Emmys, Grammys, Oscars, and Tonys. Guests are invited to dress up in their red carpet best for the occasion. Tickets to A Night at the Awards start at $29 online or at the Grand Opera House box office.
HUGHES TAYLOR BAND AT GRANT'S LOUNGE (9 P.M.)
Hughes Taylor is a blues rock guitarist from Macon. Hughes has been playing the guitar since the young age of 13. Tickets to see Hughes Taylor in concert cost $10 on seetickets.us or at the door.
DJ CLARKAFTERDARK AND DJ BRANDO AT JBA (10 P.M.)
DJs CLARKAFTERDARK and BRANDO will be performing at JBA's Trick or Treat Rave Bass and Beats event late on Friday night at JBA.
BIG HAIRY MONSTER AT BILLY'S CLUBHOUSE (10 P.M.)
Big Hairy Monster was founded in 2002 and the band performs both original music as well as cover music. BIlly's Clubhouse never has a cover charge.
THE MACON SOUND AT THE HUMMINGBIRD (10 P.M.)
The Macon Sound will be performing at Downtown Macon's The Hummingbird. This band plays popular Top 40 hits songs. The Hummingbird often charges a cover at the door.
DJ LAYLO AT FRIENDS ON THE HILL IN WARNER ROBINS (10 P.M.)
DJ Laylo will be performing at The Mixer: UnHorror Halloween costume part at Friends on the HILL late Friday night. Patrons are invited to wear their "most casual Halloween costumes" for this event. Friends on the HILL does not have a cover charge.
---
---
SATURDAY, OCTOBER 28
FRANK FOSTER AT THE CAPITOL THEATRE (8 P.M.)
Frank Foster is a country music singer and songwriter who will be has released 8 independent albums. Foster's album Rhythm and Whiskey debuted at No. 4 on the Hot Country Albums chart. Tickets to see Frank Foster in concert start at $18 on seetickets.us.
MATT LANG AT LONGLEAF DISTILLERY (6 - 10 P.M.)
Matt Lang will be playing a Halloween set on electric guitar at Longleaf Distillery. The songs Lang will play will include songs from classic horror movies and more. Longleaf Distillery does not have a cover charge.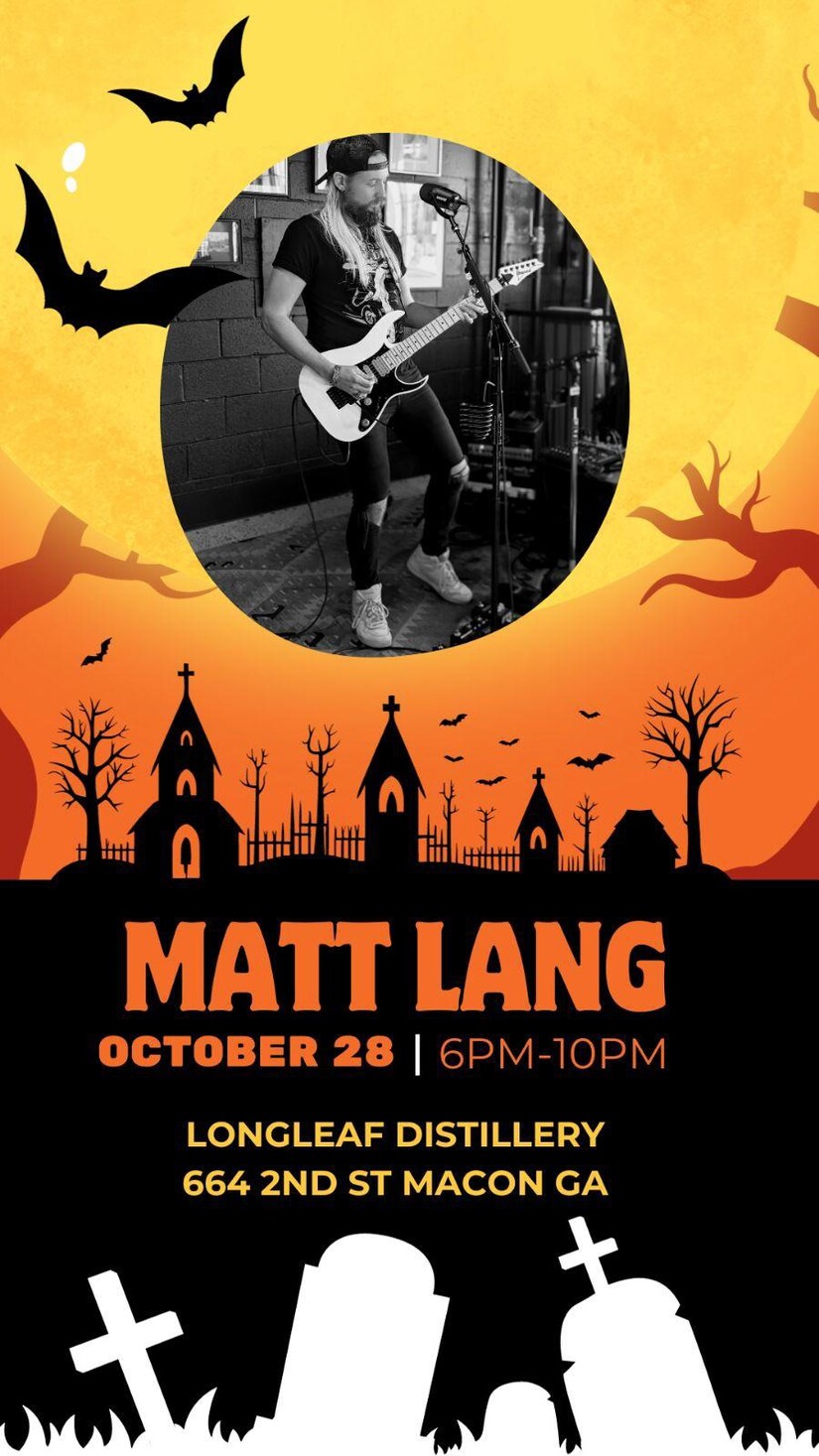 TOMBSTONE BLUE, MURDER VAN, SUGAR VIRUS, AND DEATH OF A CAPULET AT FRIENDS ON THE HILL IN WARNER ROBINS (8 P.M.)
Friends on the Hill will host their annual Halloween Heavy Metal Show this Saturday night with performances from Tombstone Blue, Murder Van, Sugar Virus, and Death of Capulet. Christina Leon will host this 21 and up show. There will be a costume contest and multiple prizes will be awarded. Tickets cost $10 in advance or $15 at the door.
I AM KING "THE MICHAEL JACKSON EXPERIENCE" AT MACON ARTS CENTER (8 P.M. - 12:30 A.M.)
I AM KING is a Michael Jackson tribute concert experience with musicians as well as Broadway and Las Vegas dancers. Tickets to this show start at $30 on simpletix.com.
ROOSEVELT COLLIER AT THE SOCIETY GARDEN (8 - 10 P.M.)
Roosevelt Collier is known for his skilled playing of pedal steel guitar and he has performed alongside bands like The Allman Brothers Band, Tedeschi Trucks, and more. Tickets cost $25 online or at the door.
SOUL CANDY AT JBA (10 P.M.)
Soul Candy is a rhythm and blues/soul/funk/pop fusion band who are based in Atlanta. The band recently performed at the Okeechobee Music & Arts Festival in Florida.
Soul Candy recently performed in the WFSU Public Media studio
THE BROWN GOOSE AT THE HUMMINGBIRD (10 P.M.)
The Brown Goose is an indie rock band from Tallahassee who will performing at The Hummingbird's Halloween show late Saturday night. Patrons will also be able to participate in a costume contest. Tickets to see The Brown Goose in concert cost $5 at the door.
BLUE AT BILLY'S CLUBHOUSE (10 P.M.)
Blue is a local emo and pop punk band from Milledgeville who will be performing at Billy's Clubhouse. Billy's Clubhouse does not have a cover charge.
---
SUNDAY, OCTOBER 29
ROAD TRIP: DÍA DE LOS MUERTOS FESTIVAL & FAMILY CONCERT BY THE ATLANTA SYMPHONY ORCHESTRA (12 p.m.)
The Atlanta Symphony Orchestra will celebrate Día de los Muertos this Sunday afternoon with dancing, creative costumes, a mariachi performance, stilt walkers, and more. Admission to the festival is free but tickets to the concert start at $15 on the Atlanta Symphony Orchestra's website.
SISTERS OF THE BLUEMOON AT ROSE HILL CEMETERY (3:30 p.m.)
After the Rose Hill Ramble this year, the Rhythms of Rose Hill will feature music from sisters of the bluemoon as well as poetry by Gordon Johnston, and more. Proceeds will help benefit the Rose Hill Cemetery.
---
---
More News from Macon