Adventures in Middle Georgia: First Fridays in Downtown Macon
Image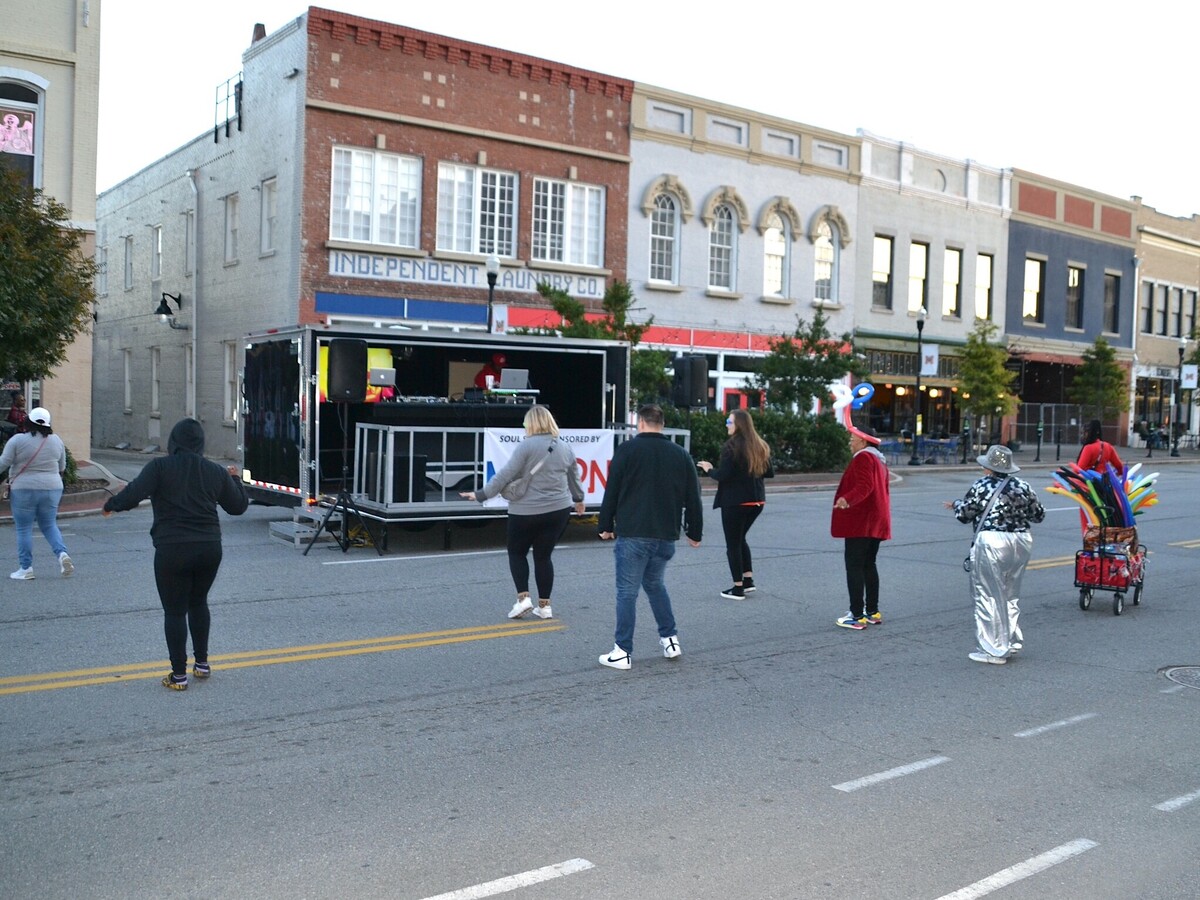 Many cities in Middle Georgia now host First Friday events on the first Friday of each month to encourage people to visit downtown businesses and enjoy live entertainment, fine dining, and cultural activities.
Visitors to Downtown Macon during its First Friday events can visit multiple art exhibit openings and receptions at art galleries as part of a self-guided "art crawl".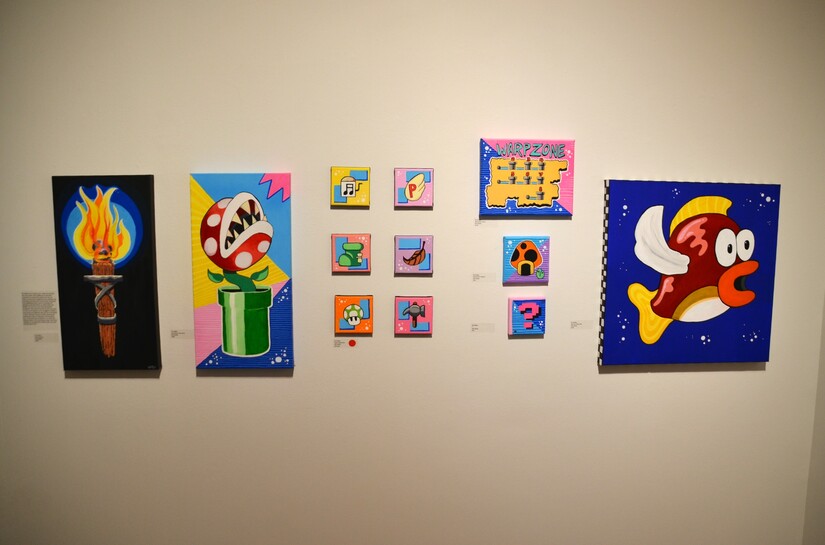 There are multiple art galleries located on First Street including the Macon Arts Alliance, the 567 Center for Renewal, and the new Green Light Gallery.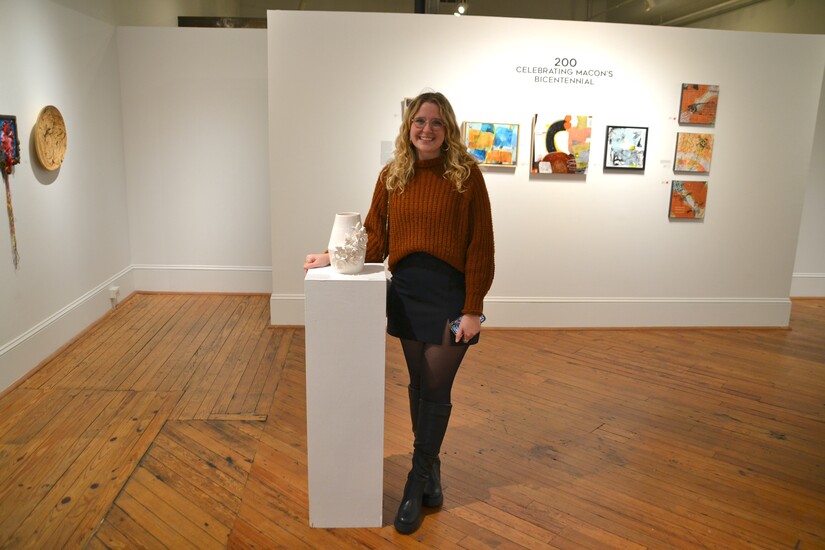 Other art galleries in Downtown Macon that also usually take part in First Fridays are Mercer University's McEachern Art Center, stARTup Studios, and Kirk West's Gallery West.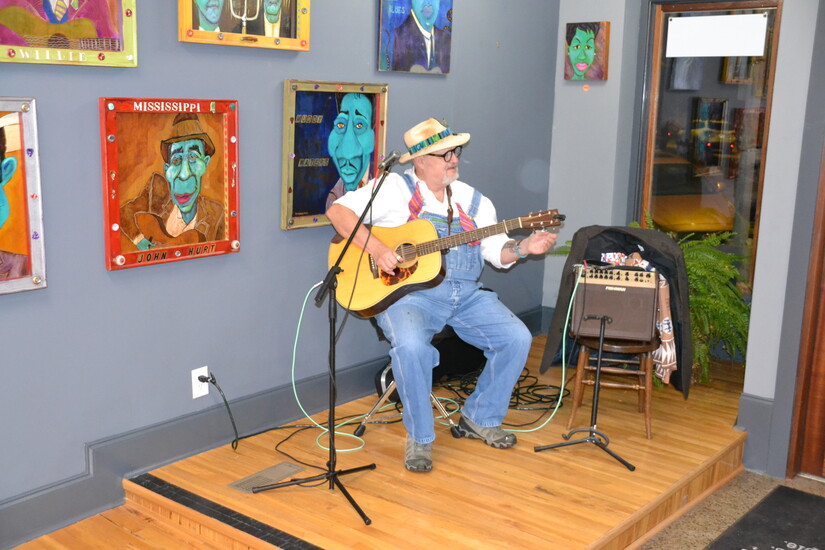 During November's First Friday, Bike Walk Macon and NewTown Macon presented "Play Streets Macon: Downtown". This special event closed down some of Second Street, Poplar Street, and Cherry Street to make a temporary public park.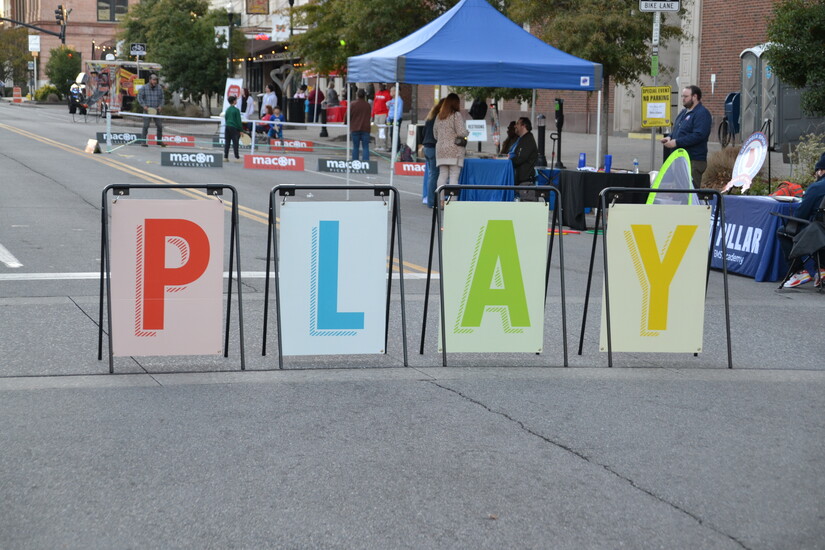 During Play Streets Macon: Downtown, people practiced yoga, played games, danced, listened to live music, and enjoyed being outside without worrying about speeding cars.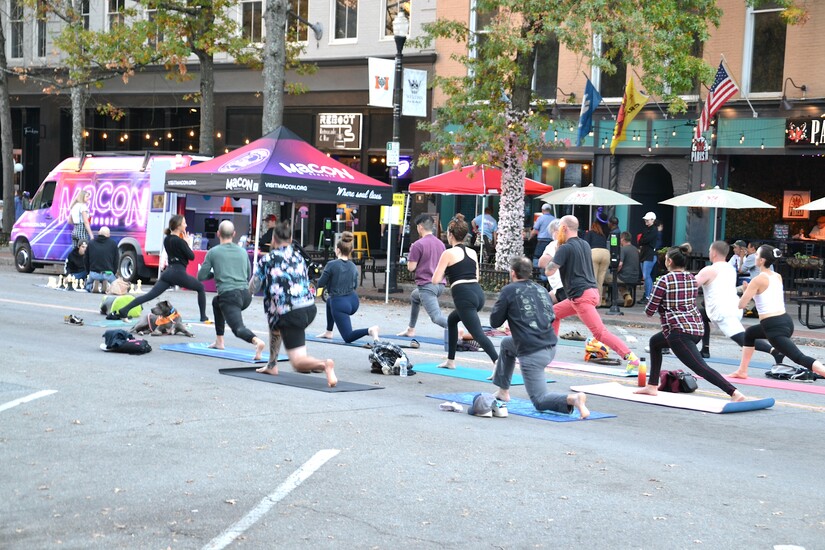 A pickleball court was even set up in the middle of Second Street during Play Streets Macon: Downtown.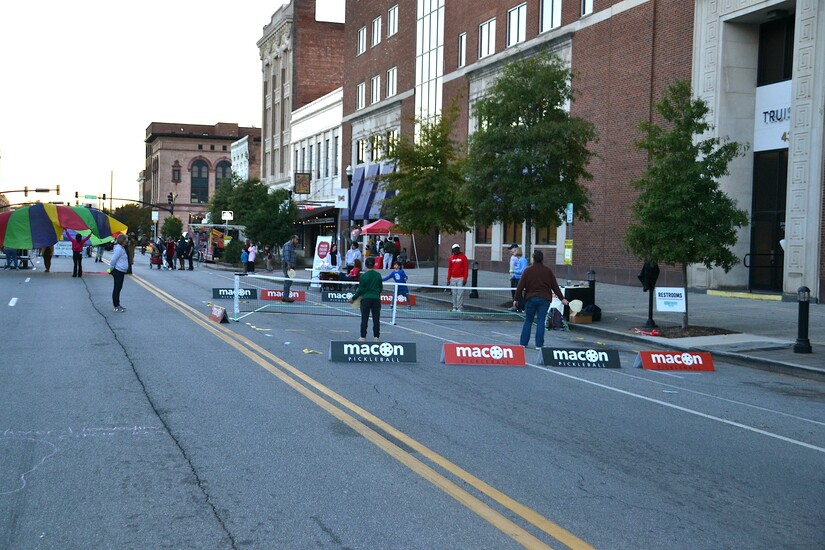 First Fridays also often feature live music performances at different outdoor locations, such as at Parish on Cherry St., in front of the Bohemian Den, and behind a fenced area next to the Bearfoot Tavern.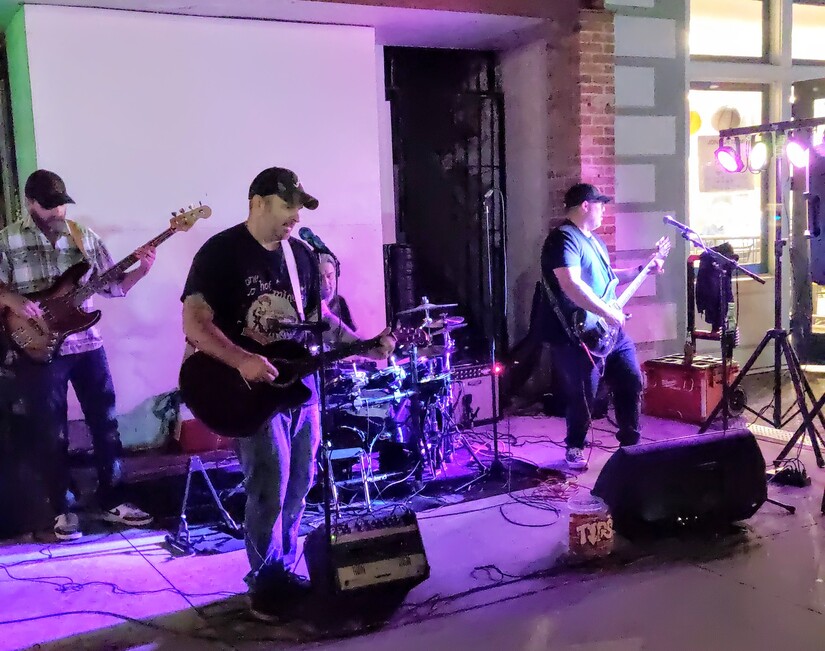 There are also live music performances and entertainment events that take place at other places in Downtown Macon like Grant's Lounge, JBA, The Capitol Theatre, The Hummingbird, the Grand Opera House, and at many restaurants and bars as well.
During December's First Friday, the Macon Christmas Light Extravaganza will light up the nights with more than a million festive Christmas lights to get visitors in the holiday spirit.
Visitors to "The Central City" during First Fridays can experience the charm of Macon at special events, art galleries, live music performances, and by just exploring all downtown has to offer. 
---
---
More News from Macon