Lamar County High School Student-Athlete Ty Head Signs NIL Contract with Mamas Kitchen
Image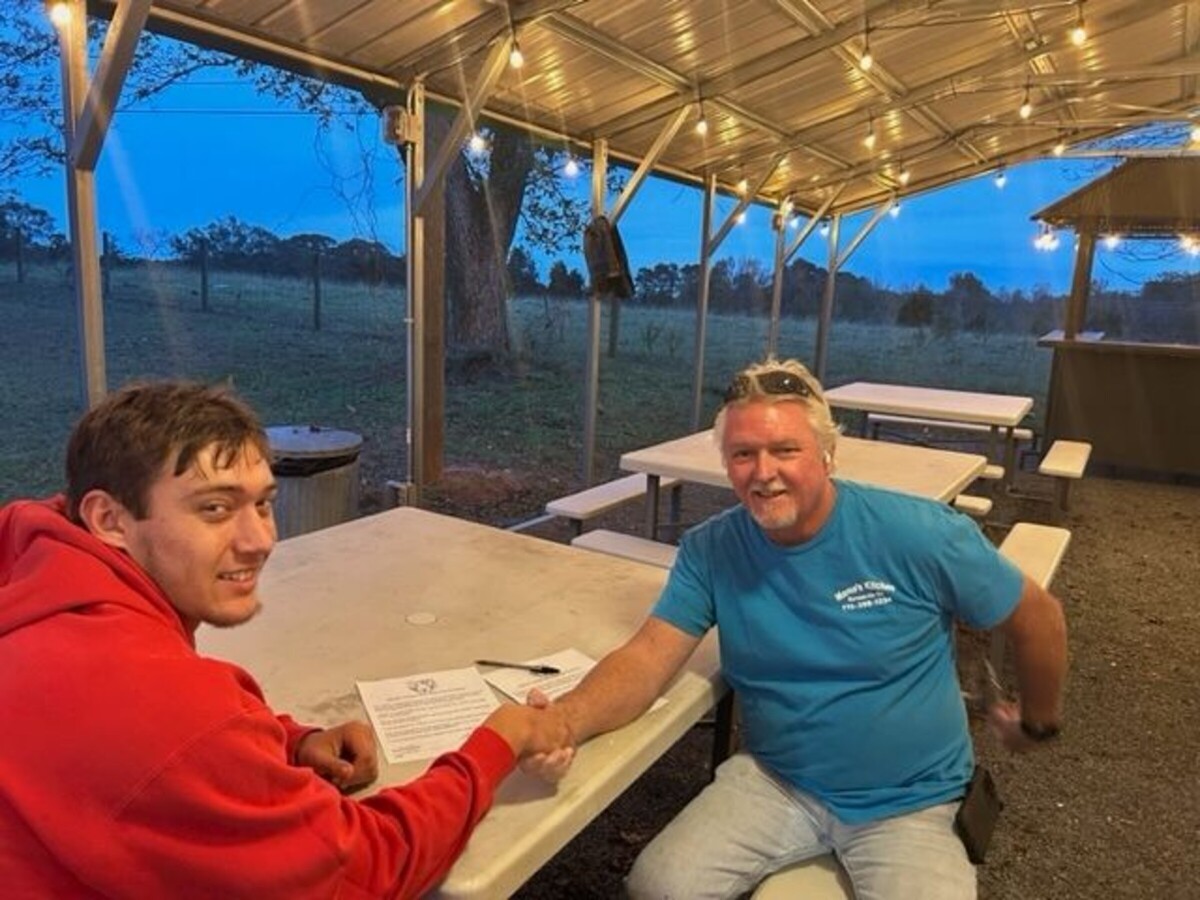 Ty Head is a talented student-athlete at Lamar County High School in Barnesville who is making big waves in the world of high school sports.
Head has a lot of athletic accomplishments to be proud of and now he has added to that lengthy list of achievements by signing an NIL contract with Mamas Kitchen, a popular restaurant in Barnesville that specializes in smoked meats and barbecue.
NIL stands for Name Image and Likeness and the National Collegiate Athletics Association (NCAA) recently made it easier for student-athletes, both in college and high school, to profit from the use of their own name, images, and likeness.
Ty Head has loved sports since the young age of 5, according to his mother, Jody Head.
Jody is very proud of her son and was quick to list off many of the awards he has received in both basketball and football, including the Region 4 Player of the Year award this year, which is Ty's senior year.

"He has always [worked] hard...When he isn't training or playing a sport, he hangs out with [us, and he] plays football, basketball, and runs track," said Jody.
Ty is currently a quarterback for the Lamar County Trojans football team and also plays on the high school's basketball team. 
Jody is also quick to note that Ty has kept a high GPA at the same time he has competed in multiple sports while spending long hours training in the gym and playing on the field and court.
It won't be surprising to anyone paying attention to high school sports in Middle Georgia if Ty Head soon moves on to compete in the big leagues. 
Thanks to all the hard work Ty has put in to become the powerhouse player that he is (and the recent changes allowing NIL contracts for high school and college-aged athletes), Ty can also start profiting financially well before he is recruited to a college or professional sports team.
More News from Macon