Macon Burger Week Brings Big Flavors to Macon (11/1 - 11/7)
Image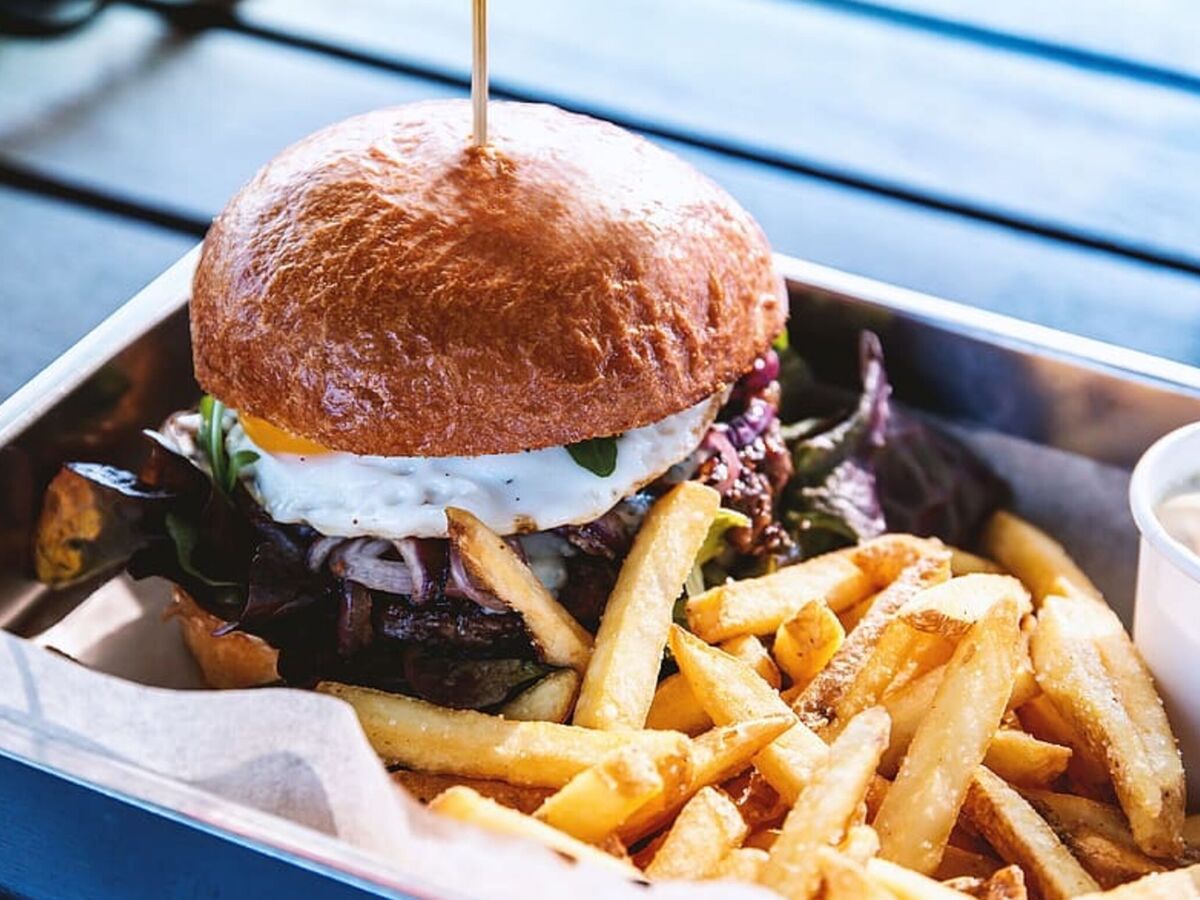 The Georgia Beef Board and Visit Macon are conspiring once again this year to tempt you with big, juicy burgers during the annual Macon Burger Week. This event takes place at fifteen participating restaurants from Monday, November 1st through Sunday, November 7th. 
The participating restaurants are competing for three separate awards this year ("The People's Choice", "Cleverly Created", and "Most Beef Sales" awards). Many of the restaurants are conveniently located in or near downtown Macon, such as Bearfoot Tavern, Satterfield's Barbecue, Macon Beer Company, Tzango Cocina, Cashman's Pub, Ocmulgee Brewpub, Yollah Social Kitchen and Garden, Fatty's Pizza, Parrish on Cherry, and Felicia's Cake Factory. 
The other restaurants competing in Macon Burger Week this year are Grey Goose Player's Club, Bianca's Grill, Tommy's Bakery, and Buffalo's Cafe. 
Some of the more unique and head turning burgers this year have some very unexpected ingredients. Bearfoot Tavern's "Tavern-ghetti" burger includes spaghetti and Texas toast while  Tommy's Bakery has the "Tommy's Fritter Burger", which includes two apple fritters as buns. For those with more of a sweet tooth, Felicia's Cake Factory has a burger called "Felicia's Sweet Burger" made of Vanilla and Chocolate cake, buttercream icing, and sugar cookies.
With rising costs for almost everything these days, is isn't too surprising that the price of the burgers have risen this year as well. They now cost $10 with a $1 upcharge potentially being applied for take-out orders. 
Be sure to pick up an Official Passport if you plan on trying out a few of the competing burgers this year. Participants who try five or more burgers, and get their Passport stamped, can mail it to the Georgia Beef Board for a chance to win prizes. 
The organizers and restaurants taking part in Macon Burger Week want you to be aware of the possibility that the burger you want might run out. Tipping and buying sides and drinks are also highly encouraged to help support restaurants and their staff after the difficult and stressful year and a half we have all been through.
If you are picking up a burger while on your lunch break, you might want to call ahead to place an order or make sure the burger hasn't sold out. Demand at already popular eateries such as Satterfield's Barbecue means that the lines are often stretching out of the door for hours at a time.
More News from Macon